by
at
USA Shooting
posted on March 25, 2022
Support NRA Shooting Sports USA
DONATE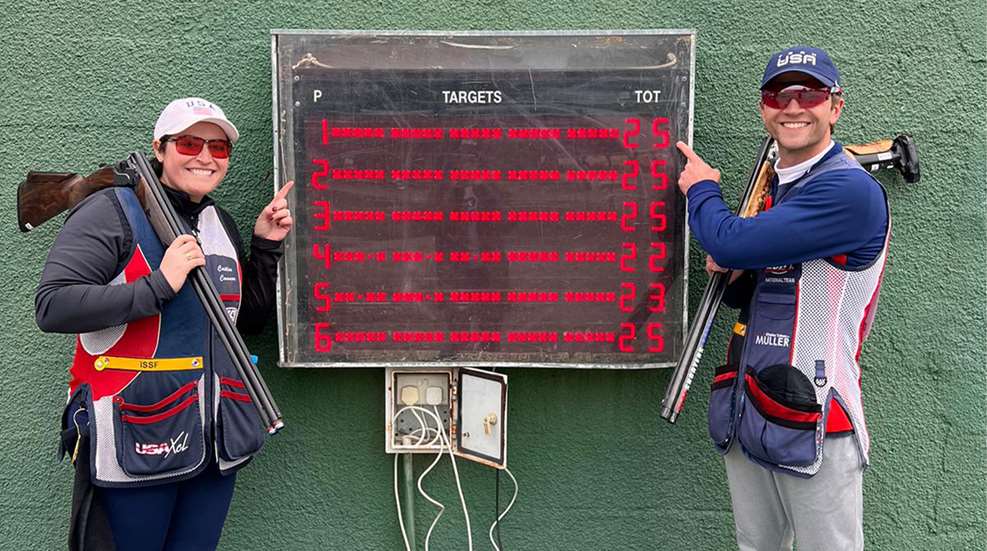 USA Shooting dominated the competition at the 2022 Cyprus Shotgun World Cup, after walking away with seven medals—the highest of any nation at the event, held March 8-19.
Both the men's and women's skeet teams secured silver medals, while the two mixed skeet teams earned silver and bronze. Moving on to trap and skeet, the women's trap team earned silver, Austen Smith finished third in women's individual skeet and Rachel Tozier earned a bronze medal in women's individual trap.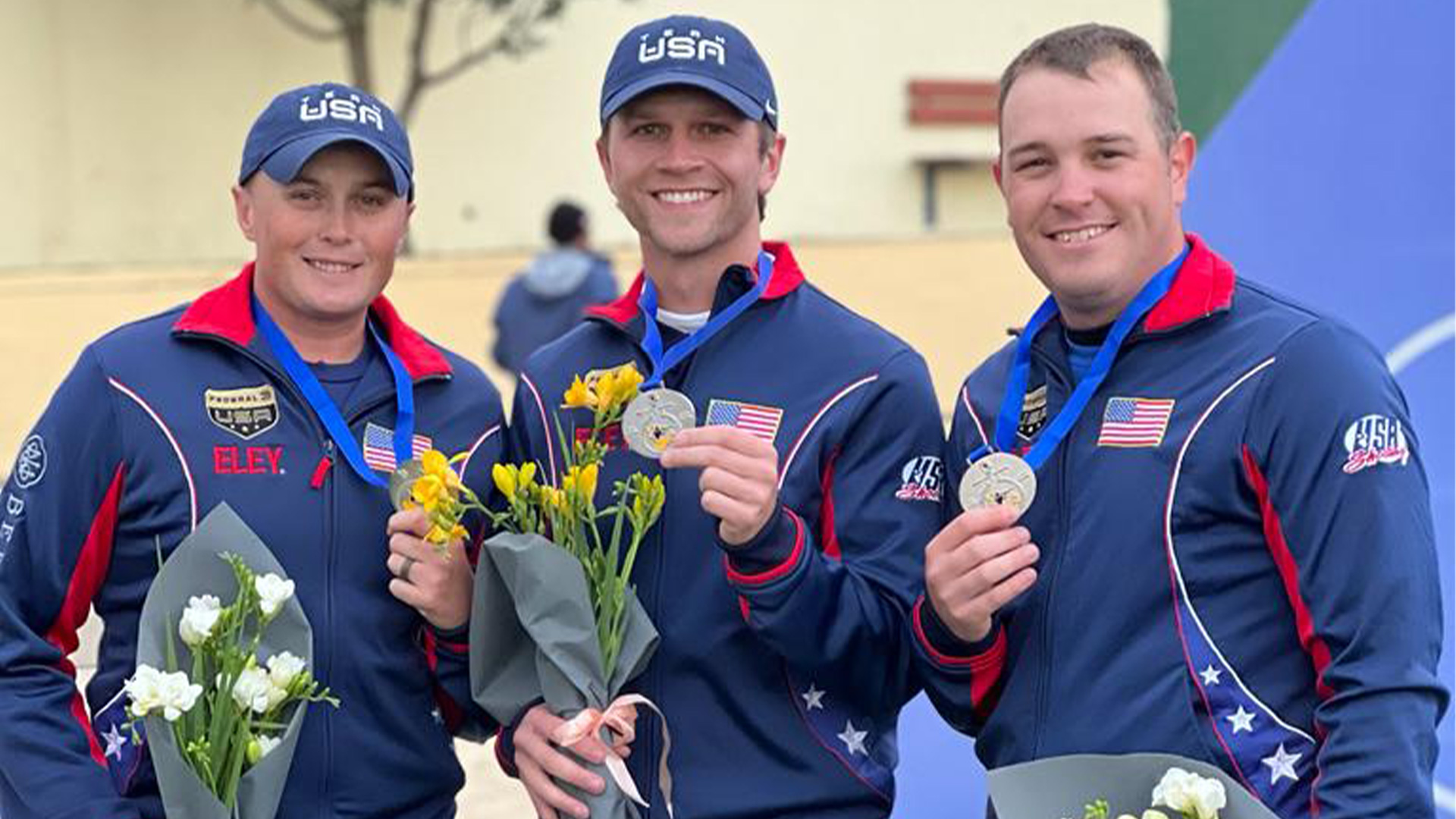 "The team did amazing," said Jay Waldron, Team USA's national shotgun coach. "This was definitely one of our best performances and a great start to the year."
Ida Brown, from Valley Spring, California, made her ISSF World Cup debut in Cyprus where she earned a silver medal in the women's trap team competition. Her journey to the World Cup is a result of the USA Shooting-Hillsdale College shooting pipeline gaining steam over the last few years.
"I wasn't expecting to medal, so this is still so surreal," said Brown, a Hillsdale College shotgun athlete. "Hillsdale's partnership with USA Shooting is the reason I shot bunker in the first place. My coach, Dale Royer, helped me a lot."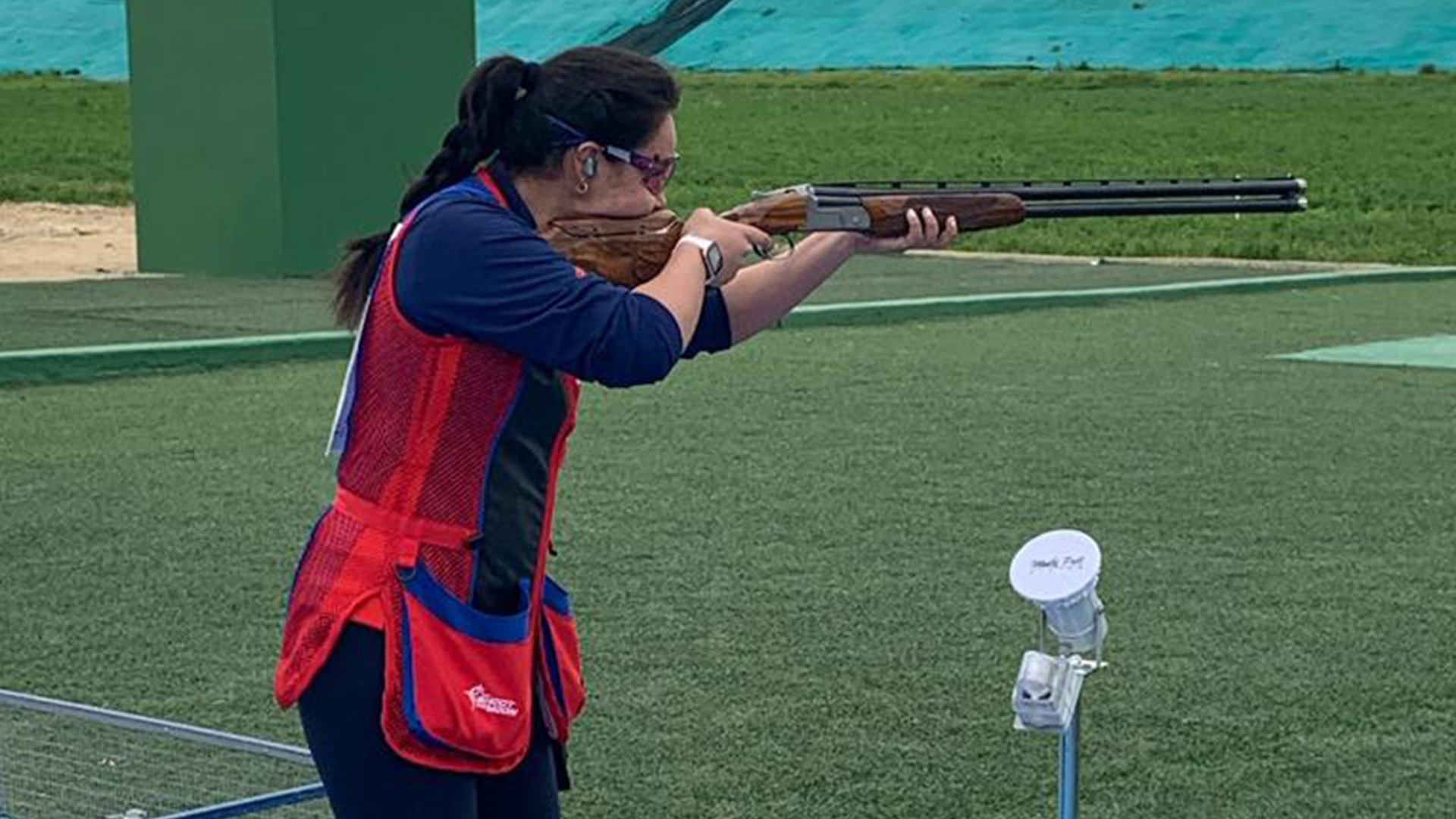 Adam "Colt" McBee also competed at his first World Cup, winning second place in the mixed skeet team event with Caitlin Connor. McBee was also the runner-up in the men's skeet team event with Phillip Jungman and Hayden Stewart, who was subbed in for Olympic medalist Vincent Hancock.
"This experience was absolutely incredible," said McBee, a native of Bangs, Texas. "The most important thing to me was getting to represent my country at the highest level and wearing red, white and blue."
Jungman, a Sergeant in the U.S. Army Marksmanship Unit and 2020 Tokyo Olympian, finished third in mixed skeet team with Smith. In addition, Jungman was the runner-up in the men's skeet team event.
"Winning two medals was big for me because this was my best performance internationally," said Jungman. "My AMU teammate, Hayden, got to step up in the team event because Vinny was sick. He helped us accomplish the goal of the team medal."
The winning teams (finals results in parentheses): Jungman, McBee and Stewart taking silver in men's skeet (6-4, Italy); Dania Vizzi, Connor and Smith placing second in women's skeet (7-3, Italy); Connor and McBee earning silver in mixed skeet (6-2, Italy); Smith and Jungman finishing third in mixed skeet; and Brown, Tozier and Aeriel Skinner earning a silver medal in the women's trap team event (6-4, Australia).
Up next for the USA Shooting shotgun team is the Lima, Peru, World Cup that will be held March 29 to April 6.
All official results can be found here.
Learn more about USA Shooting at usashooting.org.