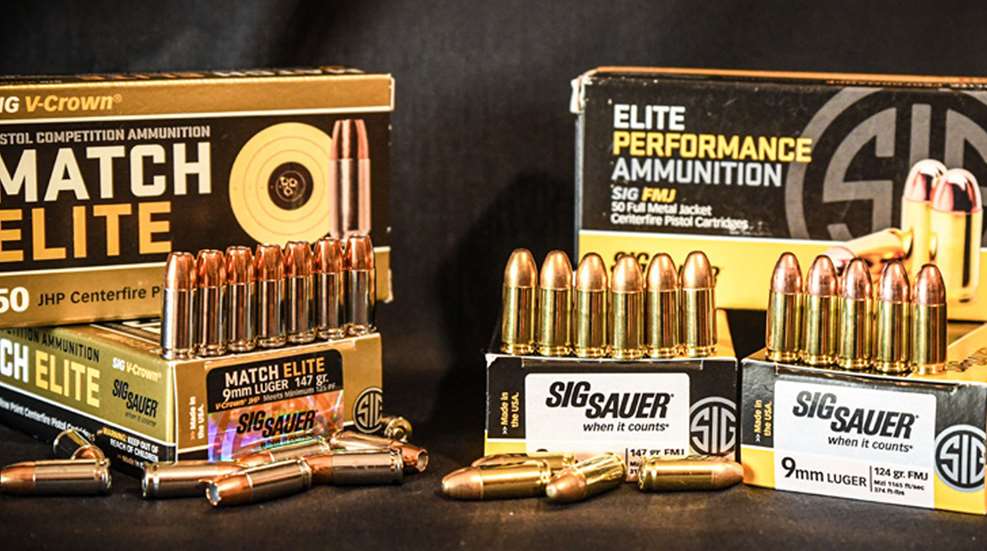 If you are going to build guns and all the accessories that go with them, then why not jump into building your line of ammo? When SIG decided to get in the ammo business in 2014, it was part of the Complete Systems Provider strategy. The ideal is to be a turnkey vendor for guns, ammo, optics, suppressors and accessories. SIG as a company shoots millions of rounds a year testing their firearms and running the SIG Academy, so to produce their own ammunition was a logical step. Production of the ammunition started in Kentucky, but by 2017 the company purchased at 70,000-square-foot building in Jacksonville, AR, set on 43 acres of land. The ammunition plant was reconfigured and boasts state-of-the-art machinery—some of which was designed in-house.
They created proprietary designs like the V-Crown JHP bullet, a stacked hollow-point with an extra cut that produces consistent expansion. It is made with patented skiving tooling that marks the lead and jacket on top. Each caliber and V-Crown bullet has it own design to produce consistent expansion and maximize terminal energy.
The powders used are selected to make each load insensitive to temperature change, and the loadings are in nickel-plated brass cases that are coated with Ducta-Bright 7A for corrosion resistance, lubricity and feeding. To be honest, they are too nice-looking to shoot.
Their FMJ handgun ammunition features durable copper bullet jackets, brass cases, and clean-burning powders. It is built to produce the same velocity, recoil, and point of impact as the V-Crown JHP defense loads. The goal is to provide more economical FMJ training ammo that shoots like the company's JHP carry ammo. All of the ammo looked great; that Match Elite was almost too pretty to shoot, but we did it anyway. We took along a variety of guns to test all of the loads. All of the ammo functioned 100 percent in all of the different firearms that we used. The SIG 147-grain Match Elite V-Crown was an obvious stand-out favorite and is the same ammunition that Max Michel has used to win some of his matches. (Read our review of SIG Sauer Match Elite 9mm ammunition here.)
See the chronograph results chart below.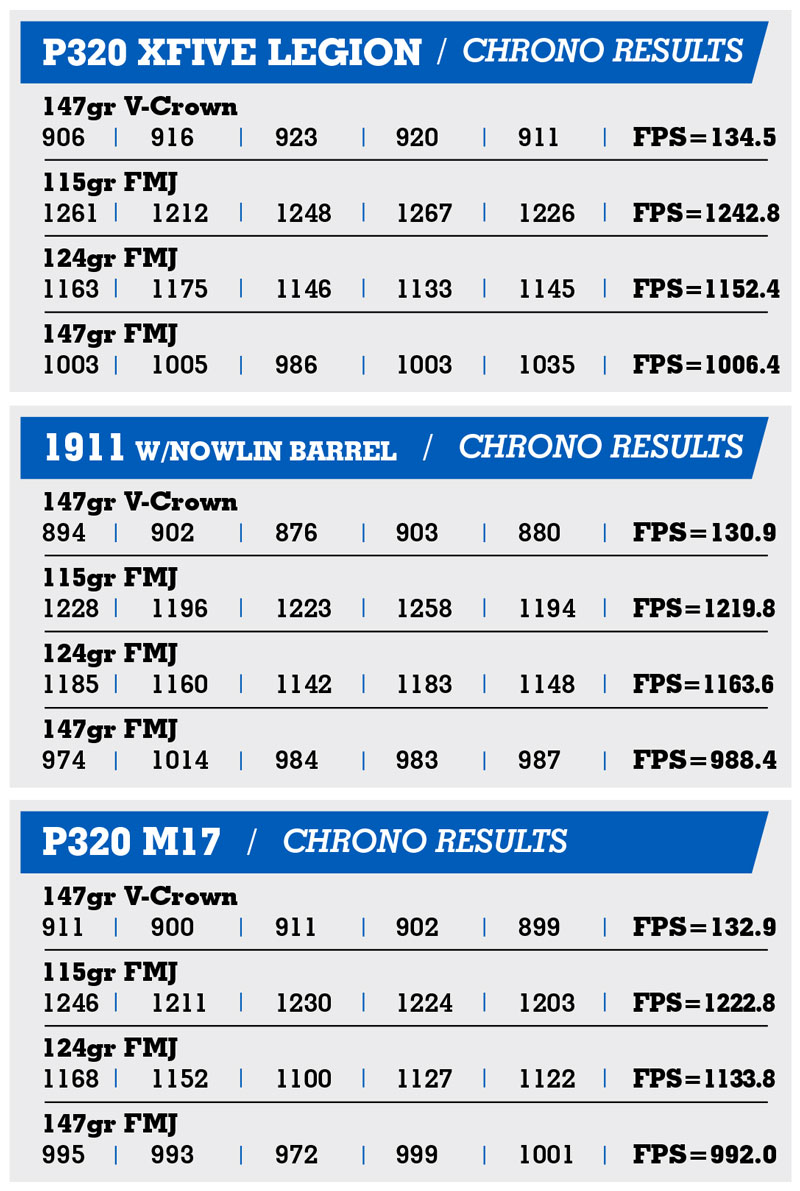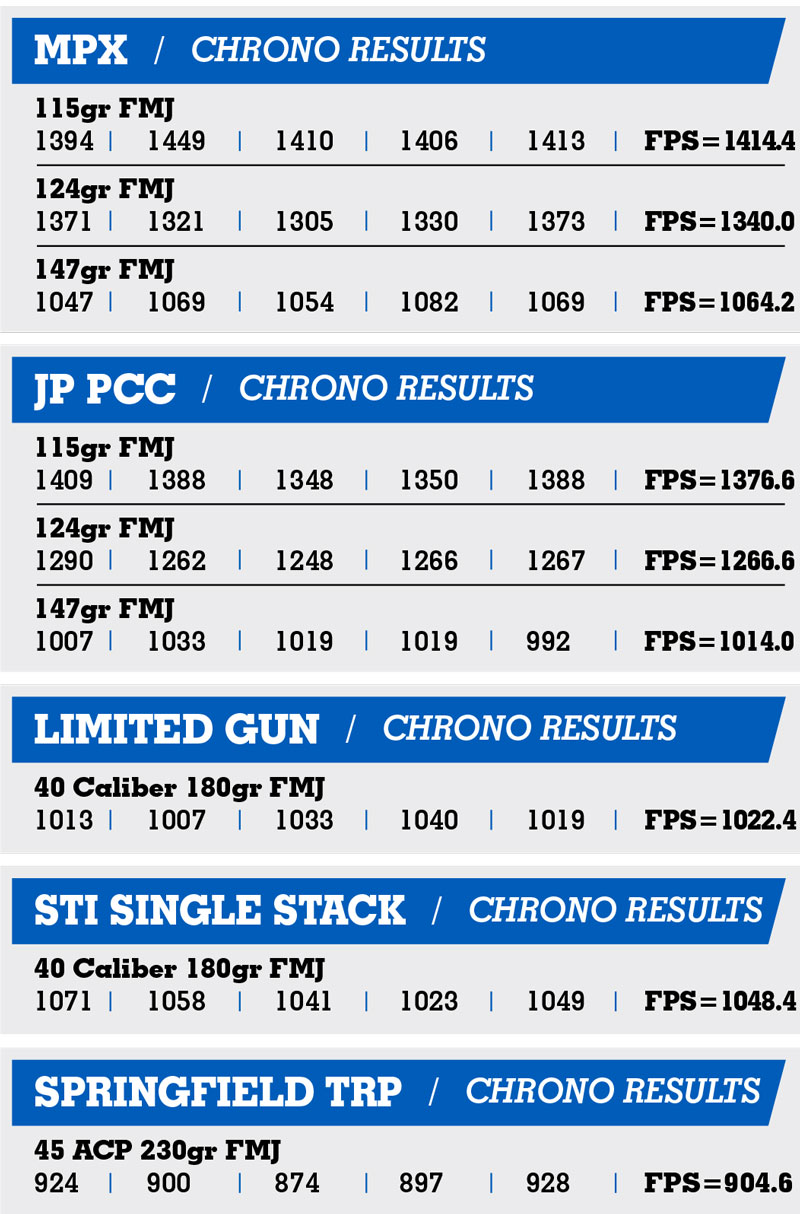 For more information, visit www.SIGSauer.com/ammunition.
Article from the September/October 2019 issue of USPSA's FrontSight magazine.
---
See more: