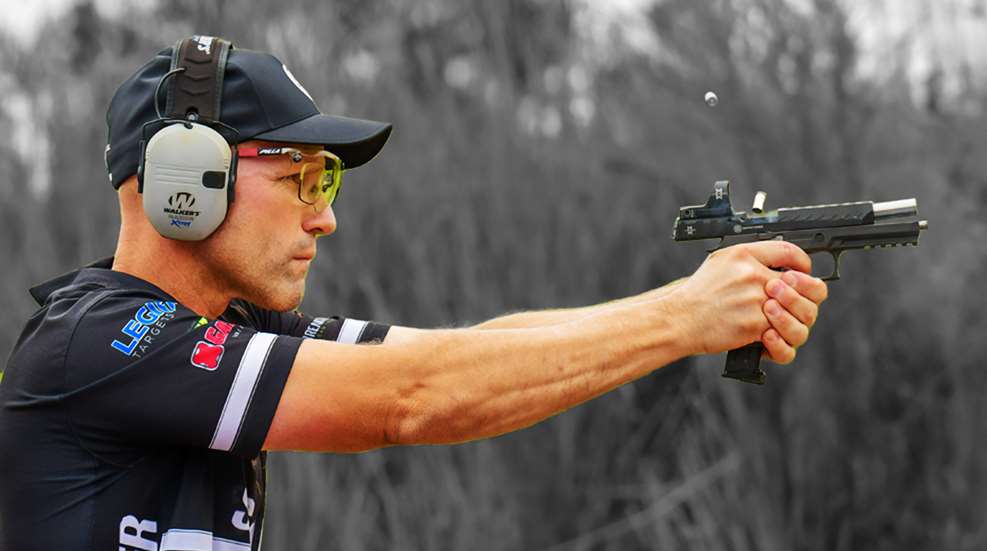 USPSA's Carry Optics division started in mid-2015 as a provisional division. There were few optics-ready handguns on the market back then, and if you wanted to play, it would require getting your slide cut to mount the optic, or there were some dovetail-style mounts available. The firearms had to be approved on the Production division list, with 10 rounds in the magazine, a weight of 35 ounces or less with an empty magazine, and the optic mounted to the slide behind the ejection port.
By the close of 2016, there were about 24,000 members in USPSA. From September 2015 to the end of 2016, 16 months of reported activities showed that Carry Optics was just barely ahead of Revolver in results. This was 4,080 activities, 2.45 percent compared to Revolver at 3,711, 2.23 percent. Iron Sights were dominating USPSA with Limited and Production divisions combined for 62.58 percent of activities reported. Add in another 10 percent from Single Stack, and almost 75 percent of USPSA was combined in three divisions.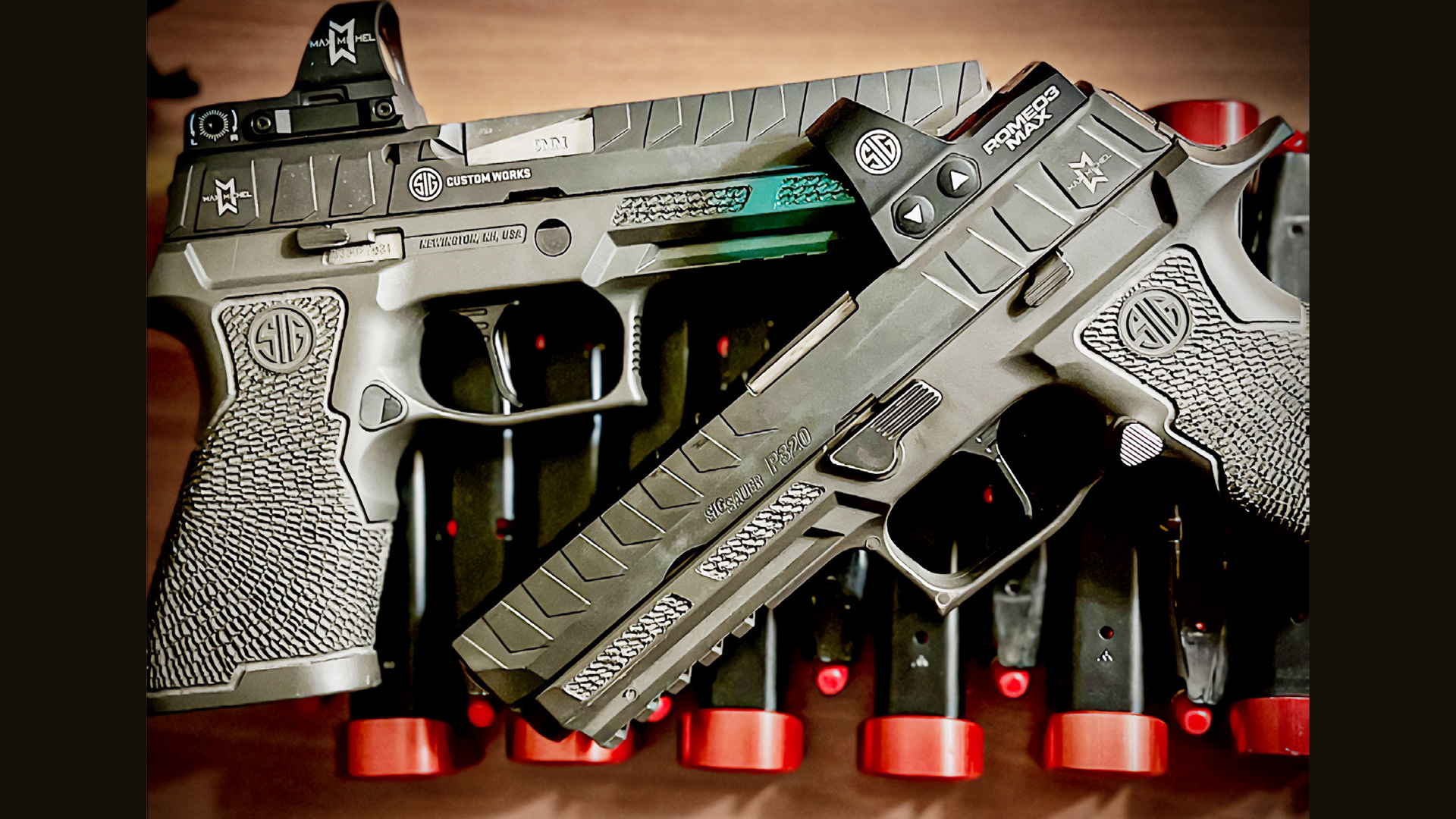 At the in-person USPSA board meeting in January of 2017, a thorough review was presented and there were a few things that were changed. It was decided to keep the division as provisional at that time. This would allow for additional review of the equipment and firearms, allowing for approved changes to meet the market and membership request. The other significant change was magazine capacity. At the time, a 140 mm magazine was permitted, but capacity was restricted to 10 rounds. This was voted on to remove the capacity restriction and allow competitors to take advantage of using the full capacity of a 140 mm magazine. The weight limit was increased from 35 ounces to 45 ounces the previous year, and although there was a presentation to review the overall weight of the firearms to 51.99 ounces, no action was taken by the board, with the next review to be done in 2018.
The USPSA Board met in February of 2018 with a full year of activities to review for the still-provisional division. Not only were things changing in USPSA, which saw a record number of new members join in 2017, but also in the industry. Optics-ready firearms were now becoming available from every major manufacturer and many of them were designed specifically for competition. Walther introduced the PPQ Q5 Match, SIG had the P320 X5, Glock had the Gen5 MOS models available and several custom shops were doing direct mill cuts for optic mounting on the popular CZ Shadows and Tanfoglio variants.
USPSA membership had now exceeded 30,000 for the first time ever. Limited and Production divisions were still at the top with 55 percent of the reported activities (Limited 31.5 percent, Production 23.8 percent), but Carry Optics was now at 6.5 percent. It was still growing, but what is really interesting is that in 2017, of the 7271 new members, almost seven percent of them went straight to shooting Carry Optics. Plus, 29 percent of the new members in 2017 also shot their first match within the first 30 days of joining USPSA. Of the membership that was classified in Carry Optics, a little more than 10 percent were new members. There were also another 994 non-members that were shooting Carry Optics in 2017. That is the kind of growth that needs to be looked at when considering what to do with a provisional division.
After reviewing all of the data from the results and the industry trends, the USPSA board voted to remove the provisional status for Carry Optics in 2018. The same was done for Pistol-Caliber Carbine division as well. The other changes that were allowed were slide-through cuts and the exchange of small parts for OFM or Aftermarket. The guns still had to be approved, which meant that every variant would need to have at least 500 quantities available and the paperwork submitted. A weight of 45 ounces with an up to 140 mm empty magazine, optic-mounted including plate, exchange of small parts and milling of the slide were now approved. With the provisional status removed, Carry Optics was a full division in 2018 that continued to see growth.
Reported activities in 2018 exceeded 10 percent of the now 32,617 members. By the end of 2018, 35 percent of all 8,526 new members had shot a match within the first 30 days of joining. More than 12 percent of them were in Carry Optics, with another 1,399 non-members shooting the division that year. Limited and Production were now making up 29.6 percent and 21.6 percent respectively, with PCC sitting at 11.8 percent and Open at 15.1 percent. The difference between PCC and Carry Optics, however, was the latter brought new members to the game. PCC only saw 6.8 percent of the new members shooting it in 2018.
The board met in 2019 and reviewed the divisions after the first full year of no longer being provisional for both PCC and Carry Optics. While some members may think that equipment rules were being changed every other month, that simply is not the case.
From the 2019 meeting:
"Item 15. Competitor and range equipment review-President & DNROI
a. Carry optics weight limit discussion: The Board reached a consensus to remain steady on current rules and allow the division, as it is, to develop and mature for a longer period of time before considering any rule changes."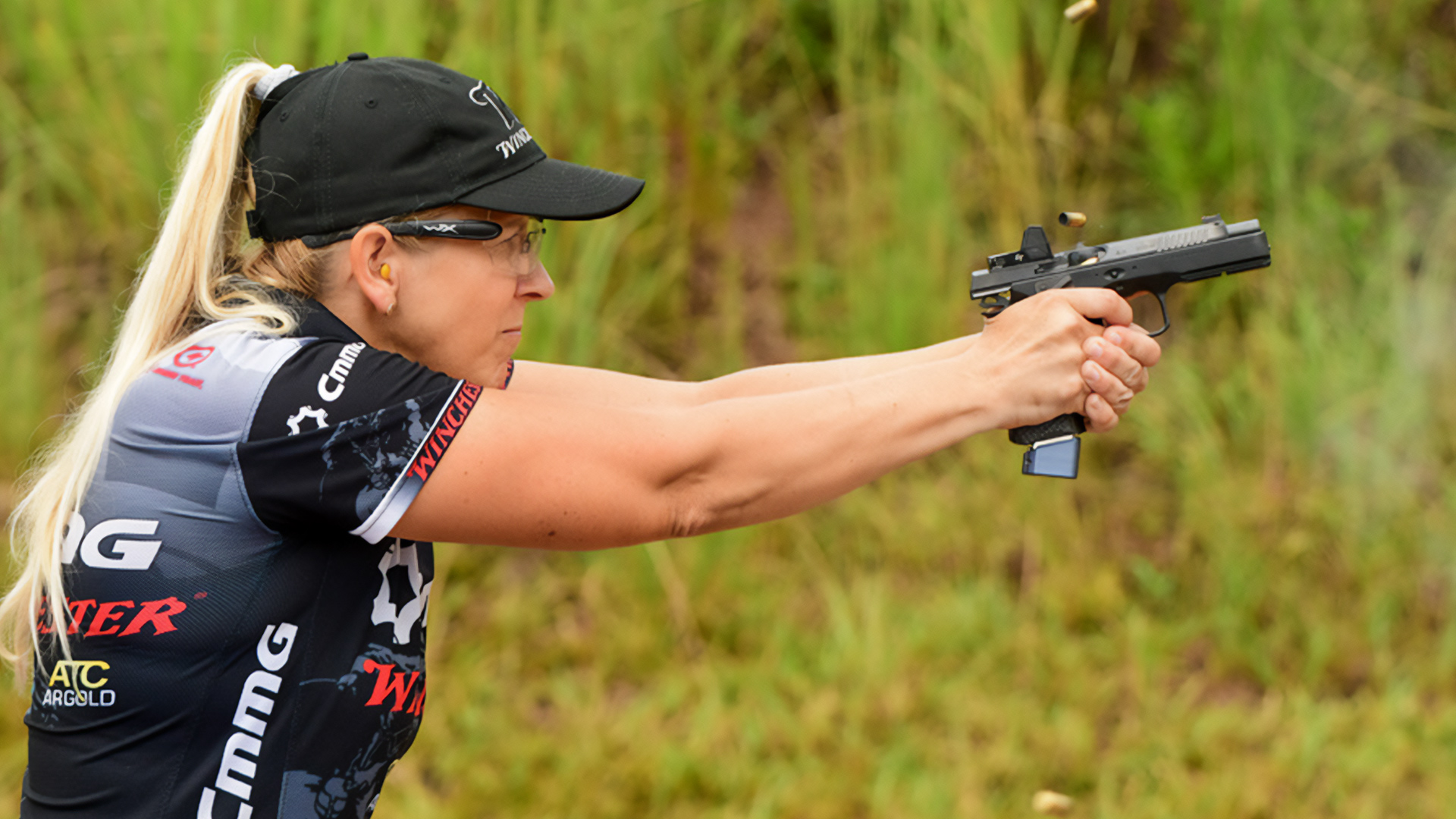 By the end of 2019, USPSA membership had grown to 34,559. There were 8,912 new members that year, with 37 percent having shot their first match within 30 days. It was 16.4 percent that shot Carry Optics (in comparison, 6.88 percent shot PCC). There were 2,126 non-members also shooting Carry Optics in 2019, and it was now more than 16 percent of reported activities. Limited was still number one at 27.6 percent, but of that 49 percent was scored minor. Production saw another year of decreasing participation to 18 percent. There were some other things taking place in the industry in 2019 as well.
The guns that were now coming from the manufacturers had gained some weight. The new SIG P320 X5 Legion, the new Walther Q5 Steel Frame, CZ had the Shadow 2 Optics-Ready model and the Tanfoglio Stock II OR were out. By the time a basepad, optic and mounting plate were added. the guns were weighing more than 45 ounces—the maximum allowed in Carry Optics. The other issue was that, based on the rules, only 500 had to be produced to be approved for Carry Optics, but to be approved in Production division, 2,000 had to be made and their weight wasn't an issue since Production allowed factory weight plus four ounces.
Basically, you couldn't get the CZ Shadow 2 OR model (it was 46.5 ounces, unless you cut the slide to reduce weight) but it was legal in Production as long as you didn't modify the slide. The Walther Q5 Steel Frame with basepad, factory plate and optic, depending on grips, may or may not make weight for Carry Optics, but it was legal for Production division.
There was definitely some confusion going on for competitors. Add to that the confusion on what models were legal and which ones were not. Remember, only 500 quantity were needed to be Carry Optics legal, but 2,000 for Production. Then take for example the modularity of the P320, the different slides, grip modules, etc. It wasn't just SIG with the P320; Beretta had the 92X variants, Wilson Combat models of Berettas and SIGs, now add ZEV Technologies, Shadow Systems and competitors building guns on P80 frame kits. How to make it less confusing, and keep competitors from inadvertently getting bumped to Open with the guns being built for the competition they were showing up to shoot?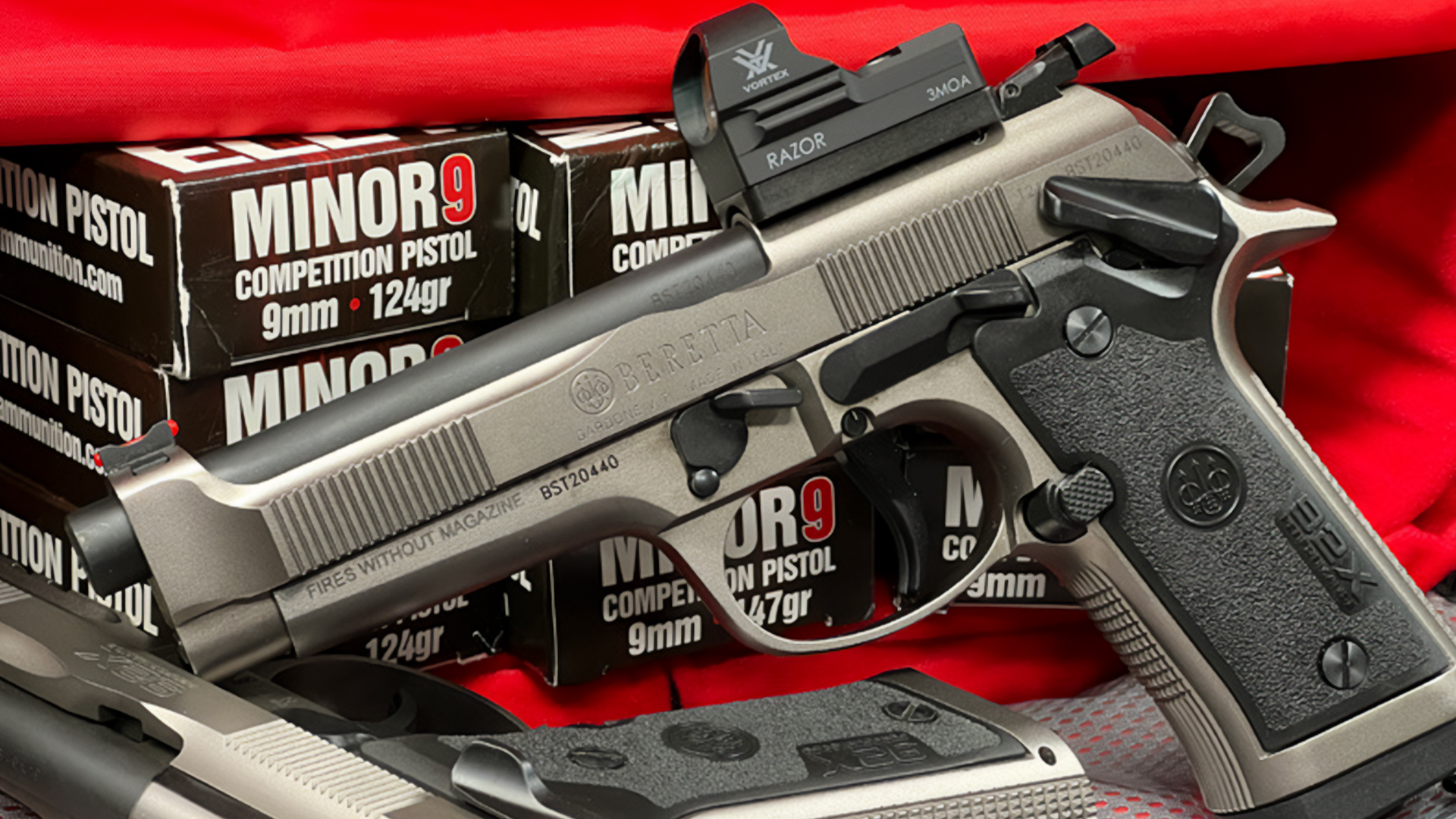 The USPSA board meeting in February of 2020 had a full in-depth review of both Production and Carry Optics divisions. The presentations and minutes can be found on the USPSA website. Everything was on the table, literally; during the two days of the meeting there were various models of SIGs, Walthers, Glocks, CZs and HKs on hand, as well as many slides shown of all types of handguns in different configurations and modifications. Much discussion took place over the two days of the meeting.
Every board member reviewed the current rules at the time, and several different proposals were made with regards to weight, allowed modifications and how to bring the two divisions more in-line with each other. This would mean allowing more modifications in Production division handguns. Since many people may have already modified their Production-legal firearm for Carry Optics, it only made sense to allow the same type of slide modifications. Also, with many guns weighing more than 45 ounces being permitted in Production, it made sense to settle on a weight for both divisions. There can be many arguments about 59 ounces being ridiculous compared to the suggested 50 and 55 ounces, but the idea was for it to be a catchall for anything out there now or in the future. Just because it is the limit doesn't mean you needed to hit it either, although I have seen some go past it.
There was discussion that members like to modify their guns, and maybe with Production being more inclusive of modifications it would help to encourage participation in the division. Also discussed during that meeting was Single Action type of firearms being allowed in Carry Optic and Production capacity.
From the minutes:
"Discussion led by Area 2 to allow single action guns in Carry Optics division. Failed by unanimous consensus without support or motion."
"Discussion led by Area 2 about increasing capacity in Production division to 15 rounds. Failed by unanimous consensus without support or motion."
Failed by unanimous consensus without support or motion means that each board member as part of the discussion agreed that there was no support to make a motion for it to go to a vote. This was not the last time these two items were discussed. In the 2021 meeting, again neither of these two topics were moved to a motion. Also in 2021 from the minutes: "Discussion lead by Area 8 to create a single-action, slide-mounted optic division. Failed by unanimous consensus without support or motion."
The results proved that being more inclusive with Carry Optics was the right decision. Reported activities for 2020 showed that Carry Optics was now 24.01 percent compared to Limited at 24.15 percent, with a membership that had now surpassed 35,000 for the first time with 7,407 new members that year, and 25 percent that had shot Carry Optics as their first division. That was now catching up to Limited at 31.3 percent and Production at 24.4 percent. This also showed that being more inclusive with modifications for Production made it easier for new competitors. However, in 2020 there were more scores being reported as minor in Limited than in major for the first time. Other than the "load your magazines up, don't worry about being competitive," newer members were showing up running their carry gear from appendix and many with gun-mounted lights.
With 51 percent results being scored minor in Limited, that trend was also happening in Open division—not as much, but 14 percent of the results in 2018 were minor, with some increases each year, such as 16 percent in 2019, and 17 percent in 2020 and 2021. Some of that was due to holster position; wanting to shoot your optic-sighted handgun from appendix meant you were in Open. Add a handgun-mounted light to your iron-sighted gun or your Cary Optics gun, hello Limited or Open divisions.
This was the basis for the change in equipment rules that took place at the February 2021 USPSA board meeting with regards to holster position and gun-mounted lights. Appendix was already legal in Limited and L10, Revolver and Open. A holster a few inches forward on a person's belt in Production, Carry Optics and Single Stack and they were shooting for no score or a bump to Open. This change aligned all divisions with regards to position on the belt. As for gun-mounted lights, there are always unintended consequences with any decision that is made. The issue here is was more about how it was executed in my opinion, not necessarily allowing them—although a boat anchor that weighs more than a Toyota Corolla with a penlight stuck in was not the intention.
USPSA membership remained right at 35,000 in 2021, but of the 6,758 new members who joined, 39 percent were shooting Carry Optics. Limited dropped down to 23.2 percent and Production fell to 19.8 percent. The reported activity showed that Carry Optics was also now the most shot division, with 30.8 percent of reported activities. Limited was at 19.9 percent and Production was now at 11.3 percent. Open division that had remained steady over the last several years at 15 to 16 percent was up a little at 17.4 percent. Carry Optics was also the most popular division now for non-members that were shooting, with 3,312 submitted results. Lower cost of entry, a wide variety of optics, readily available factory guns built for competition that also don't require special handloaded ammunition all contributed to the success of the division. The adjustments to Carry Optics since it first became a USPSA division have continued to keep up with industry trends and what most of competitors are looking for. Looking at how the division has grown, there is no reason to continue to review equipment rules for any other adjustments in my opinion. Of the 7,060 new USPSA members thus far in 2022, 45.3 percent are shooting Carry Optics. The numbers tell the story.
USPSA Carry Optics division continues to be the most participated in this year, sitting at 38.6 percent of all activities so far. The competition is stacked and the race has been on from club matches to the SIG Sauer USPSA Nationals this past September in Talladega, Ala., where 427 competitors battled for the USPSA National Championship title. In 2023, we will see Carry Optics again with its own stand-alone USPSA Nationals in June at the Cardinal Center in Marengo, Ohio.
Article from the November/December 2022 issue of USPSA's magazine. Photos by Jake Martens.