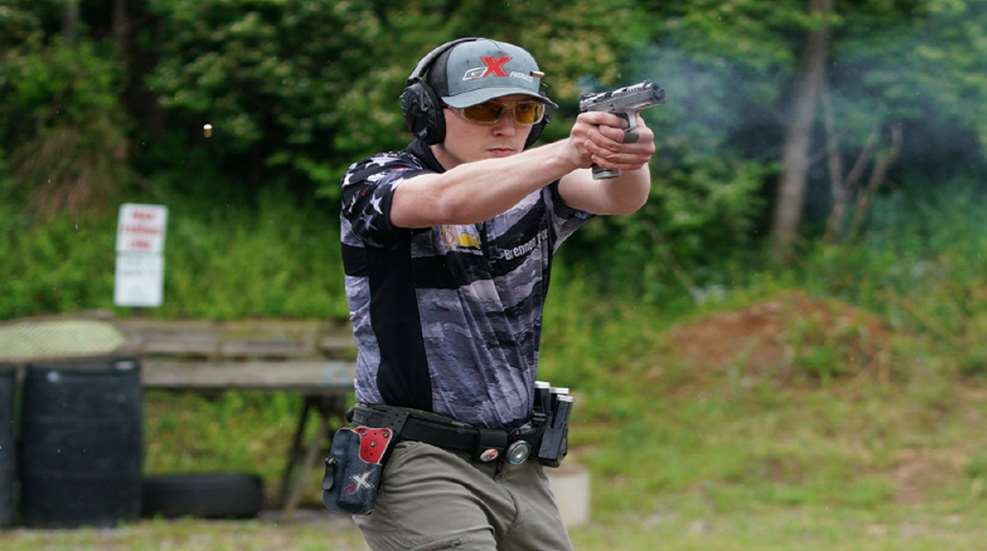 I reckon that most major USPSA match directors get finished with a match and spend a few days contemplating why they agreed to such a massive undertaking. Not ours, though. Within days of wrapping up the 2022 Kentucky Section Championship, presented by GX Products, the gears were already spinning in Lafe's head for 2023. Bluegrass Sportsman's League has not only been the leader, but dare I say the gold standard for USPSA matches in Kentucky for decades, and this year is no different.
To start our year off, Lafe Kunkel decided to give us the 2023 Bluegrass LoCap Classic. This match was the first half-day, staff-reset match held at Bluegrass Sportsman's League. The competitors were able to shoot 10 stages in just five hours—and if that wasn't awesome enough, there was a barbecue dinner at the awards ceremony afterwards. The local USPSA community stepped up big time to make this happen, and even with some last-minute staff cancellations, the match ran smoothly. Match management has become a hallmark sign of a Lafe Kunkel match production.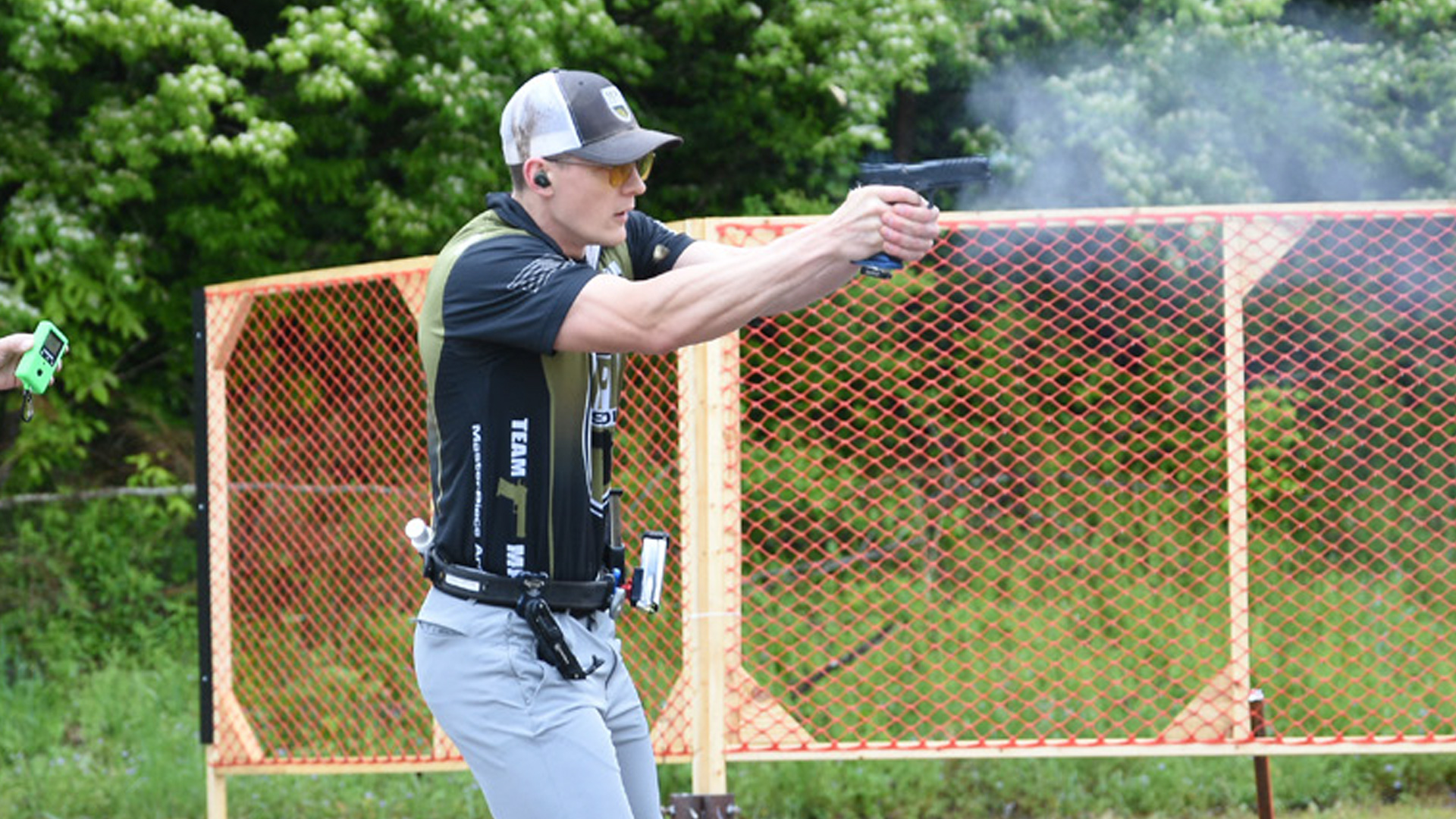 On top of asking staff to pull double-duty this year, we were blessed to have amazing sponsors who also stepped up to make sure the LoCap Classic had some great prizes for those who attended. Most, if not all, of those same sponsors have been generous to our matches in the past and had already committed to support the then-upcoming 2023 Kentucky USPSA State Championship in June. Next summer, when you're being inundated with matches, make sure to put this one on your list.
The match had competitors of all skill levels from 27 states, with 151 registered shooters, 31 percent of which were Master and above. There were 34 Grand Masters and 60 Masters. Brad Krumme, our Range Master, kept everyone in line while keeping a close eye on the weather.
Weather in April in Kentucky is a like a box of chocolates—you never know what you are going to get. The weather smiled on us for most of the match, for which everyone was grateful.
Of the USPSA divisions represented in the match, you could choose from Limited 10, Production, Single Stack and Revolver. Production was the most popular division, with nearly 50 percent of the competitors choosing to shoot it. Only five brave souls decided to shoot Revolver, with half of those from the staff.
Why stop at having an entirely new match structure, when you can also have a new type of stage? Stage 7, Be a Lot Cooler If You Did, was a fixed-time 20-round medium course, with lots of ground to cover if you wanted a shot at cleaning the stage. While no one was able to get all the hits, not surprisingly, Elias Frangoulis, our 2023 Bluegrass LoCap Classic Match overall champion, also won Stage 7, shooting Single Stack with 89 stage points out of 100.
The high overall Limited 10 winner was Joey Sauerland, and the second place Limited 10 shooter was Mike Dame. Danny Korn came in first Single Stack C class and Brad Krumme came in second Single Stack A class. All these fine fellows were also working as staff. Mike worked the entire week leading up to the match as setup crew to boot. If you have ever worked a match, you know that match performance always wavers under the pressure of the work. Kudos to these guys for their fortitude and performance.
Moving targets would have been the most logical prop to cut when trying to get a match to run in half the time, but it was a lot cooler that we didn't. Five movers were spread out over four of the stages to keep everyone on their toes. Stage 11 featured a bear trap that gave competitors a very wide angle to engage from, leading to quite a variety of stage plans being employed.
Stage 3 had a bobbing target and a swinger on either side of the stage, along with a paper target flanking an array of poppers in the middle made up of full-size, mini, forward-falling and rearward-falling poppers. While not looking too complicated from outside the shooting area, this stage managed to leave a few shooters dazed and confused, while others made it look like a walk in the park.
We couldn't afford to do what we do without the extraordinary support that we get from our sponsors. Please thank our sponsors by dropping them a note of gratitude, following them on social media, and most of all, supporting them with your dollars. We can't thank them enough for all they do for us and our community.
I am grateful for the amazing staff that worked this match. We had the most remarkable, hard-working, delightful staff that anyone could ask for. The expertise of the staff was remarkable. The staff was small in numbers but mighty in heart. They really came together, being short-staffed, with great fortitude and attitude. We were truly blessed.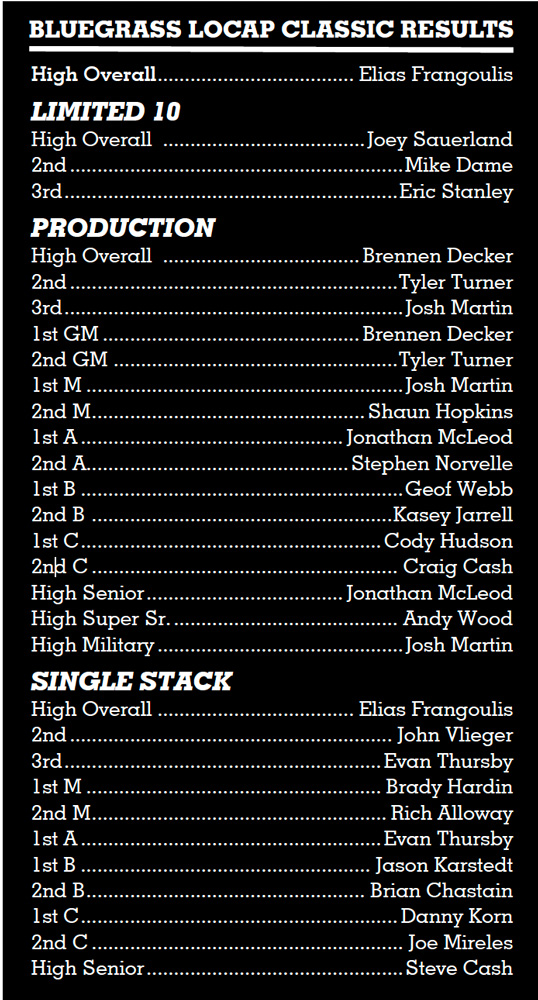 See the full results of the 2023 Bluegrass LoCap Classic at the Practiscore website.
Article from the July/August 2023 issue of USPSA's magazine.