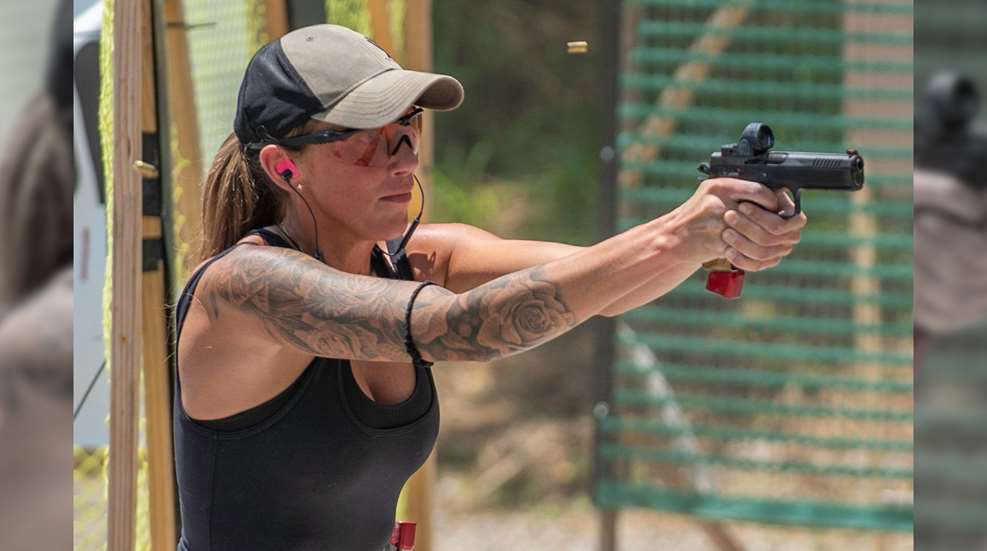 Welcome back to Kentucky, y'all. It's been quite the year since I last regaled you with tales of the Bluegrass Sportsman League match crew. Since then, they have managed to pull off an amazing 2020 USPSA Area 5 match, even without taking into account how little time they had to do so, but that's a story for another day. Looking forward to what Lafe does this year with a proper time table, today's tale is about the 2021 Kentucky USPSA Section Championship.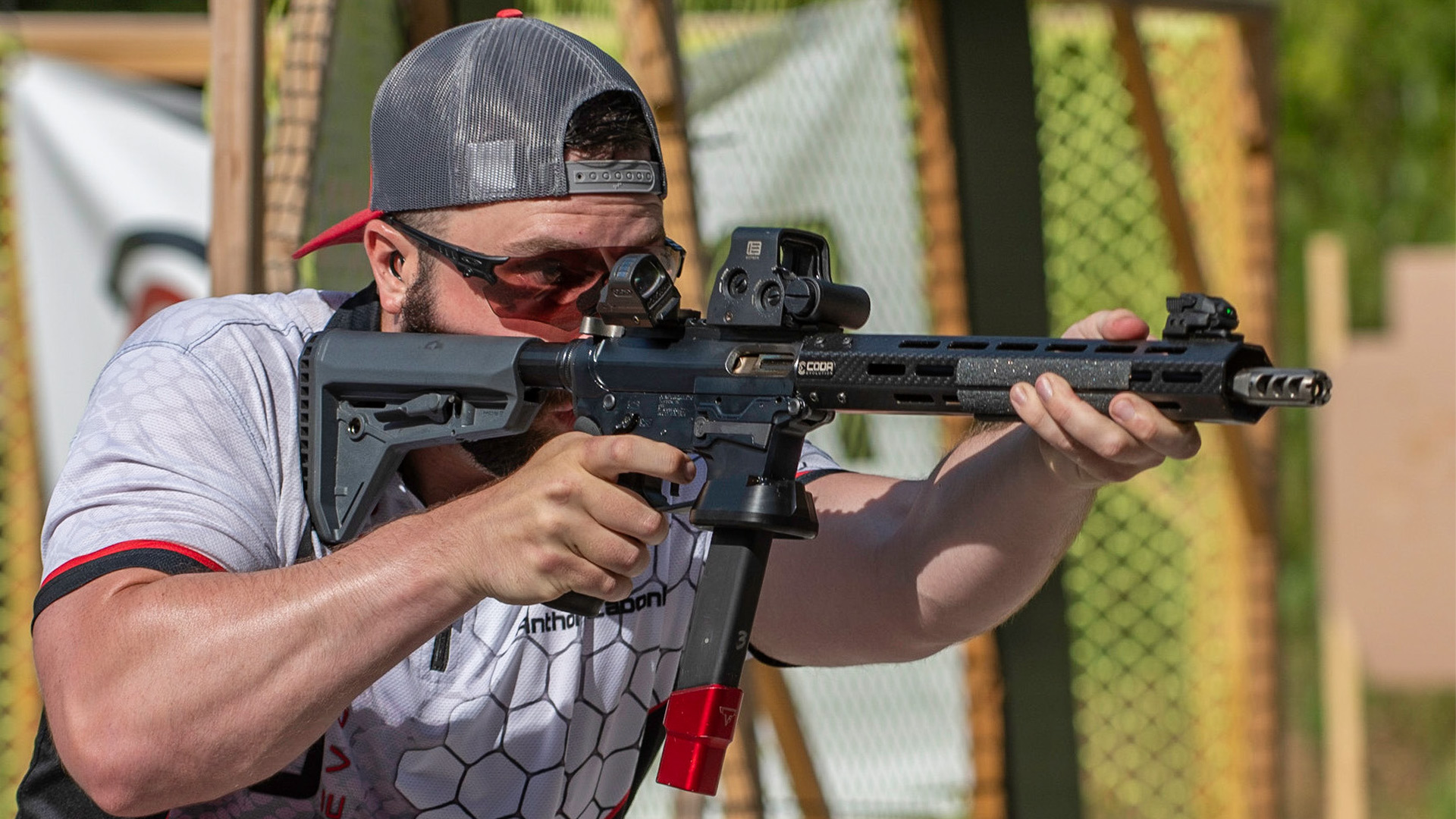 It is hard to believe Lafe Kunkel is a newcomer to the major match director game, but for his third time out of the gate, he decided to unveil something new to the stage construction world with GXact quick change hardcover wall edge, a tool-less replaceable hard cover edge for walls that provides a clean crisp edge for scoring instead of splintered wood. Keep an eye on the GX products website to bring these little wonders to your range.
While COVID-19 restrictions were a non-issue this year, ammunition, or the lack thereof, certainly was. For those who were willing to dip into their ammo supply, Lafe provided 10 stages that perfectly balanced the challenging and fun aspects of this little game we love to play. Wide open hoser targets, upper-A only, and those pesky IPSC targets helped keep everyone on their toes.
The match had competitors of all skill levels from 17 states, including 26 Grand Masters and 41 Masters. Tom Palmer, our range master, once again proved calm under pressure, keeping the momentum going while maintaining control of every situation.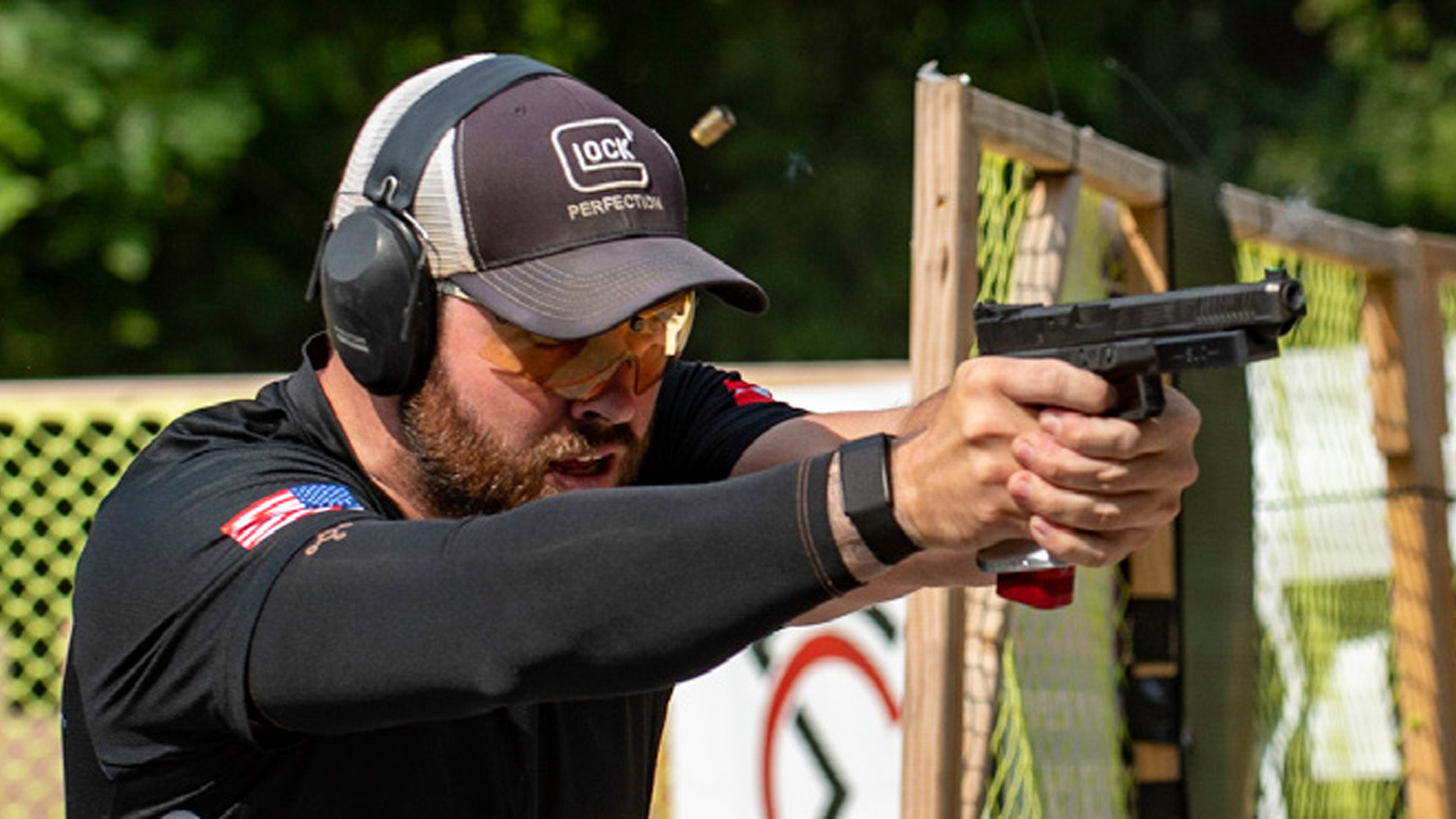 Seven of the eight USPSA divisions were represented, with no one shooting Limited 10. Carry Optics had the majority of the participants at 33 percent, with Open coming in second with 23 percent. Revolver rounded out the divisions with the least participants, as one brave soul here took on the tough stages with style.
Options abounded across the 10 stages, each having their own identity while still flowing together into a well-rounded event.
Stage 7, Think Inside The Box, sponsored by Carver Custom and worked by Dan Click, Jim Lurton and Fred West, looked rather unassuming—so much so that its designer didn't even recognize their handiwork during setup. But, it offered a plethora of options for engaging the 21 rounds from an unloaded start in a box outside the main shooting area, with one target only available from that box.
Stage 9, Blame Walt, sponsored by GX Products and Coda Evolution, payed homage to a devilish idea from the Inaugural Mitten match from the mind of Walt Paegel. Instead of having to shoot around a hard cover plate, you were presented with a full target surrounded by hard cover plates and one directly behind the target, giving the same ring for a hit or a miss—#bettercallthoseshots. The stage also featured a swinger with the widest engagement field that I can recall, providing 20-plus lateral yards of engagement opportunity. This stage was worked by none other than Walt Paegel, with the assistance of Svetlana Paegel, Debbie Palmer and Jim Klugiewicz.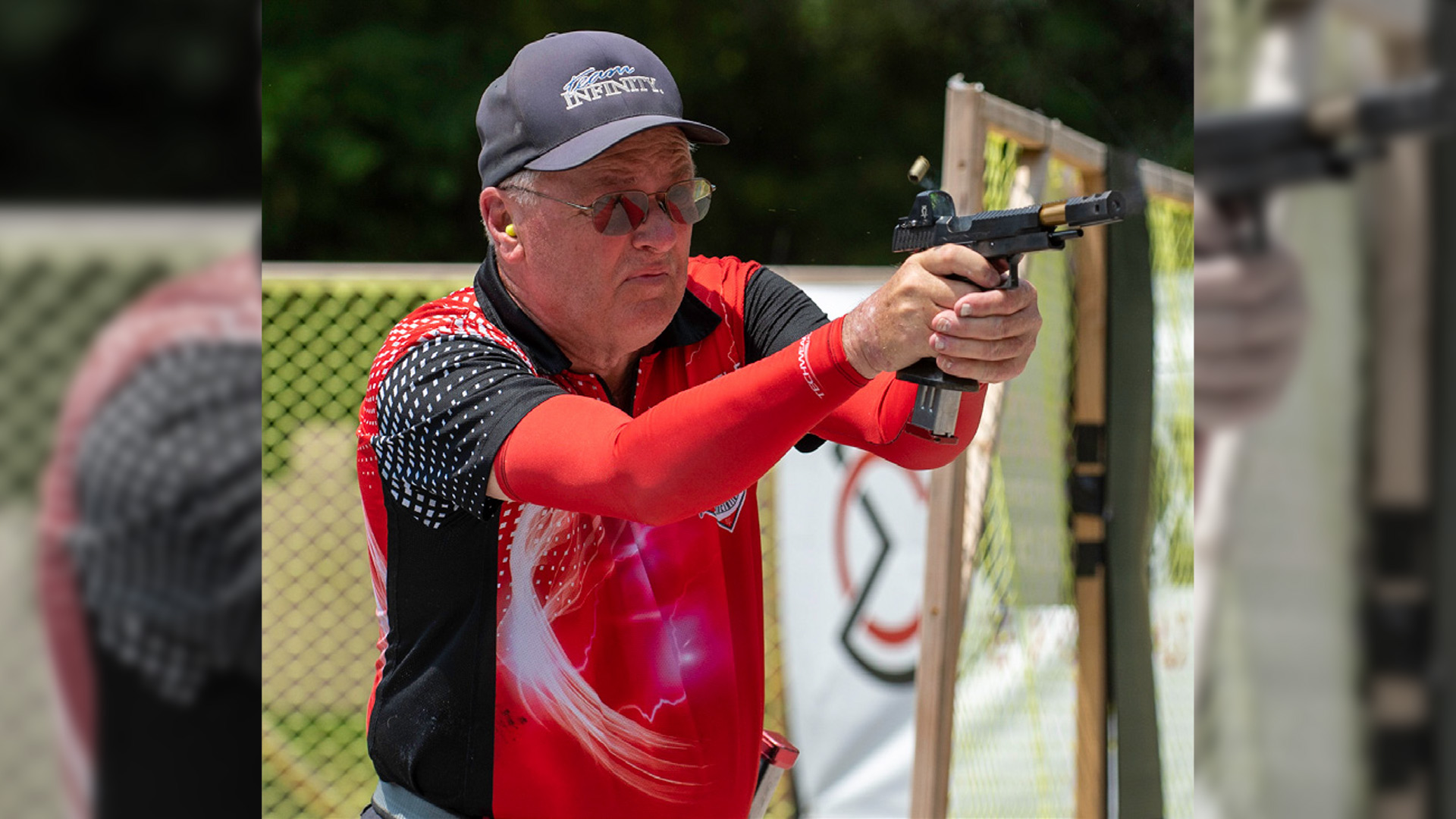 A similar theme was carried over to Stage 6, My Eyes Are Up Here, sponsored by CZ-USA, where you had much closer shots but far less target. On either end of the stage sat an upper-C-zone-only target with a hardcover plate in front and a round steel challenge plate behind the scoring zone, giving a noticeably different tone for a low miss compared to a hit or high miss. The rest of the stage allowed you to push the limits of your speed on the 16 rounds in between those two cheeky targets. The amazing range officer crew of Cory Wyatt, Kenneth Lane, Tom Mansfield, Julie Hartley and Mike Givens kept everyone's eyes where they should be.
As with everything Lafe does, the little details are always taken care of, and every moving target had a sturdy hut with a tarpaulin roof to ensure rain wouldn't cause any target consistency issues. The extra effort put into constructing those is what kept the rain away.
Planning a match of this size requires a tremendous time commitment, enormous effort, hardworking staff and generous sponsors. Although the work seems never ending, the effort is definitely worth it. Once again our resident photographer, Dale Matthews, was on site to provide the event with professional pictures that make everyone look at least two classes better than they shot. Dale is the cherry on top of an already stellar match crew from all over. As the staff coordinator for this match, I can't rave enough about the wonderful people that we have to work with us.
2021 Kentucky USPSA Section Championship Leaderboard
Sectional Champion – John Vlieger
High Overall Open – John Vlieger
2nd Open – Jake Reed
3rd Open – Chris Keen
Open Senior – Joe Eames
Open 2nd Senior – Joe Rutkowski
Open Grand Master – John Vlieger
Open Master – Mike Weaver
Open 2nd Master – Andrew Tilford
Open A – Mark Ziebart
Open 1st B – Maximus White
Open 2nd B – James Peters
Open 3rd B – Joshua Schroepfer
Open 1st C – Gary Chesney
High Overall Limited – Shane Coley
Kentucky High Overall Limited – Mike Moser
2nd Limited – Patches Reeder
3rd Limited – Rameen Salehi
Limited Master – Patches Reeder
Limited 1st A – Lafe Kunkel
Limited 2nd A – Andrew Keith
Limited 1st B – Jonathan Cowen
Limited 2nd B – Zack Sims
Limited 1st C – Kenneth Lane
Limited 2nd C – Michelle Ehrich
High Overall Production – Weston Hensley
Kentucky High Overall – Brennen Decker
2nd Production – Brennen Decker
3rd Production – Mohd Abualsayyed
Production 1st A – Paul Carsen
Production 1st B – Joe Sanchez
Production 2nd B – Ben Brown
Production 1st C – Alejandro Fernandez
High Overall Carry Optics – Trace Decker
2nd Carry Optics – Brandon Elias
3rd Carry Optics – Matt Hopkins
Carry Optics GM – Trace Decker
Carry Optics M – Matt Hopkins
Carry Optics 1st A – Michael Thompson
Carry Optics 2nd A – Ethan Kaiser
Carry Optics 3rd A – Luke Pecor
Carry Optics 1st B – Logan Saunders
Carry Optics 2nd B – Neil Davis
Carry Optics 3rd B – Dennis Lawrence
Carry Optics 1st C – Yang Liu
Carry Optics 2nd C – Jessica Mauro
Carry Optics Senior – Frank Garcia
High Overall PCC – Jason Clark
High Kentucky Overall PCC – Alvin Lin
2nd PCC – Ryan Campbell
3rd PCC – Anthony Zabonik
PCC M – Ryan Campbell
High Overall Single Stack – Corey Estill

Article from the November/December 2021 issue of USPSA's magazine. All photos by Dale Matthews Photography.
---
Read more: 
Everything You Need To Know About Carry Optics And Red Dots