Following the spinoff of its Outdoor Products business, Vista Outdoor will be rebranded as The Kinetic Group, whose name, logo and New York Stock Exchange ticker "HUNT" were unveiled earlier this month, along with an inspirational video, during an employee town hall in Lewiston, Idaho.
Vista Outdoor Inc., is the parent company of 41 brands that design, manufacture and market sporting and outdoor lifestyle products
Sporting Products President and Chief Executive officer, Jason Vanderbrink, revealed the new company name, logo and ticker symbol while re-emphasizing ammunition leadership, community support and conservation.
The new name of the Outdoor Products company will be released in the coming weeks.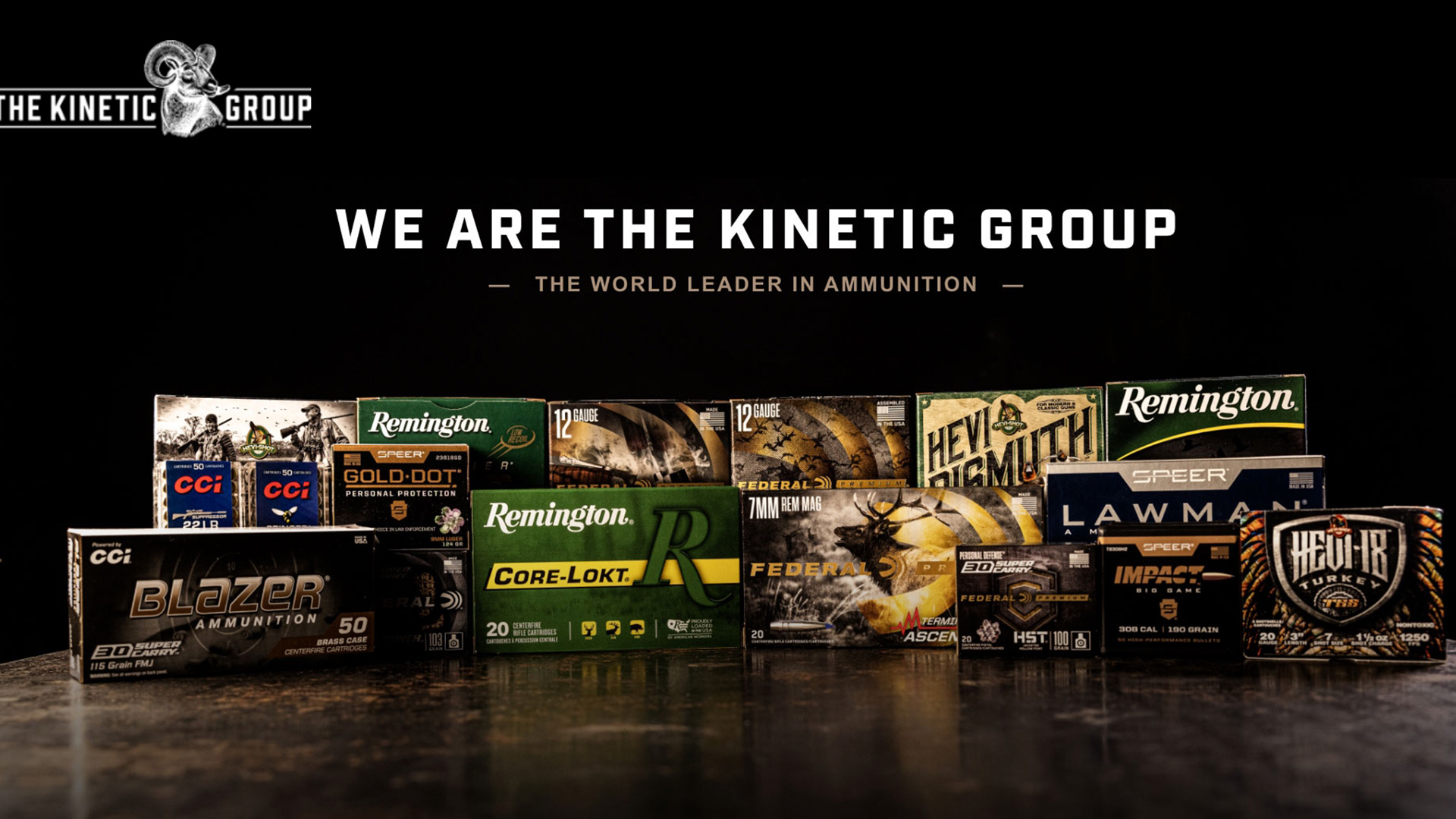 As mentioned, post-spinoff, Vista Outdoor will be rebranded as The Kinetic Group, a name that surfaced among employees during the naming process and represents the energy behind the company and its leading ammunition brands. The Kinetic Group will trade on the New York Stock Exchange under the stock ticker "HUNT," and the brand will feature original logo artwork of a North American ram. Sporting Products leaders unveiled The Kinetic Group's branding to employees during an employee town hall on Friday, August 10, at the CCI-Speer ammunition factory in Lewiston, Idaho.
"The performance of our products is so often measured in energy on target. Kinetic energy is the force behind our world-class brands and exhibits the spirit of the 4,500 American workers who represent our company," Jason Vanderbrink, Sporting Products President and CEO, said. "The process of developing a new company name and identity has been exciting and inspiring. We're all proud of the brands we represent and the products we make in our four American factories. Harnessing the enthusiasm of our employees throughout this process was pivotal to coming up with the best name and logo as we move closer to becoming a standalone company."
After careful review of hundreds of name options and logo iterations, Vista Outdoor is now one step closer to completing the strategic separation of its Sporting Products and Outdoor Products segments.
"The Kinetic Group will be our name moving forward after the separation and be used for corporate identity to bring employees and stakeholders together with a common purpose and strategic approach," Vanderbrink said. "To hunters and shooters, their favorite brand of ammunition will take center stage as it always has—they'll look for CCI, Federal, HEVI-Shot, Remington and Speer on the shelf, at events and online."
Learn more at thekineticgroup.com.