Winchester is cranking up the nostalgia to 11 for the 100th anniversary of its Super-X brand with a series of limited-edition commemorative ammunition boxes, plus special anniversary gear.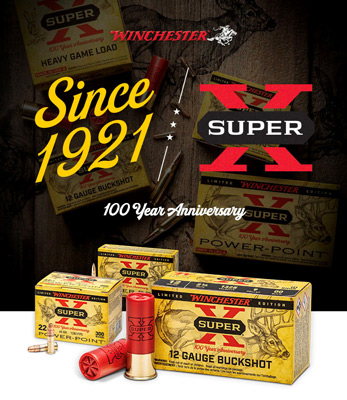 When it was first introduced, the new Super-X load received its name because of the excellence of the results, and because no load information other than shot size was printed on the box. This mysterious "X" factor was the basis of the Super-X name. Over the years, the Super-X lineup has been renowned for its high quality and it remains a favorite with hunters and recreational shooters alike.
Winchester Super-X rifle, rimfire and shotshell offerings in the 100th anniversary limited-edition boxes include:
Power-Point .270 Win.
Power-Point .30-30 Win.
Power-Point .243 Win.
Power-Point-.308 Win.
Power-Point .22 LR
12-gauge Heavy Game Load
12-gauge Buckshot

This summer, celebrate this cherished brand built on legendary performance by purchasing a limited-edition box.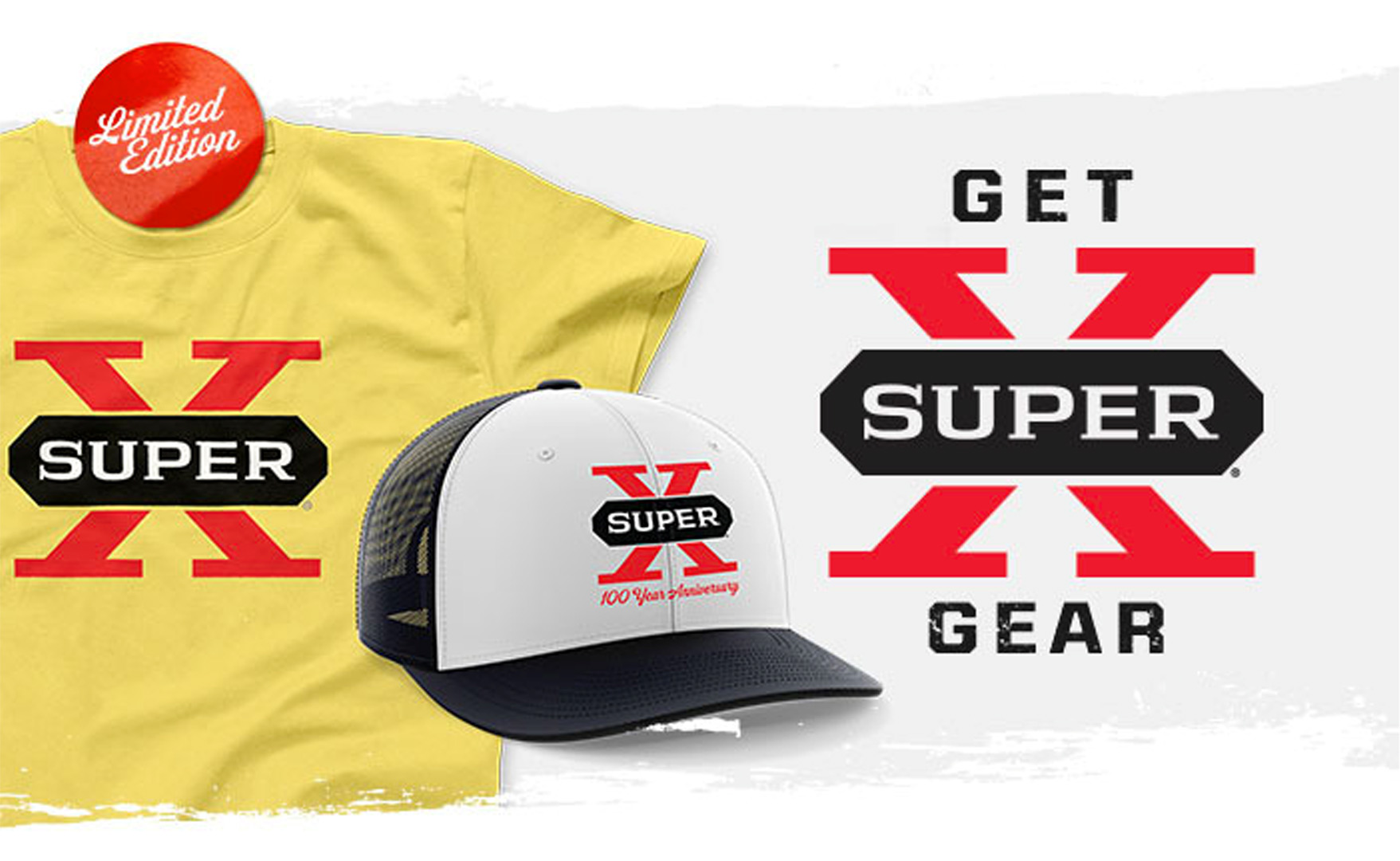 In addition, Winchester has limited-edition Super-X anniversary gear, including shirts, hats and even bourbon sets. You can check out these special anniversary items at the Winchester Gear Store.
For more information about the limited-edition Winchester Super-X 100th anniversary ammunition boxes, visit winchester.com.
---