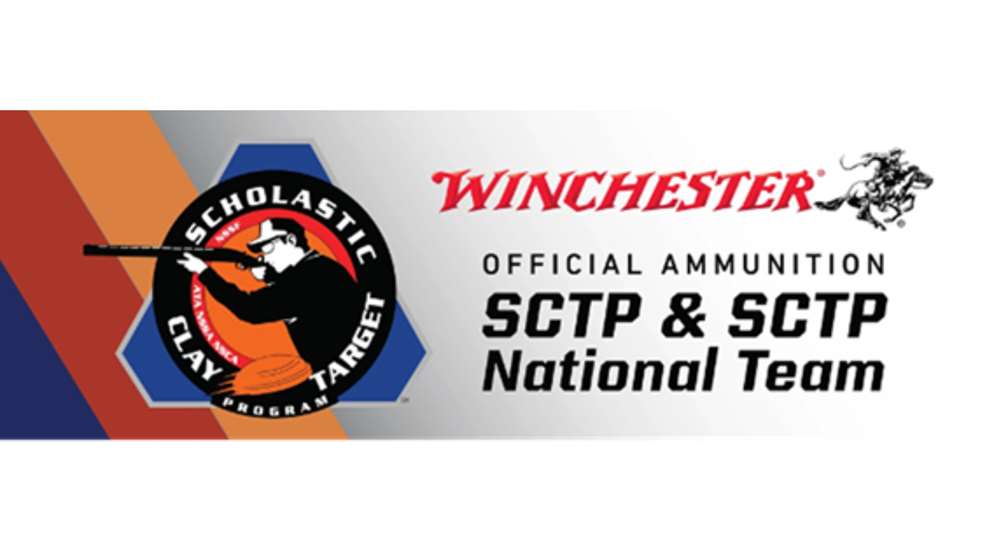 Winchester recently announced that it will extend its sponsorship of the Scholastic Clay Target Program. The company will stay on as the official ammunition of SCTP through 2024.
In addition, Winchester will continue on as the official ammunition of the SCTP International Team. This team is comprised of the top 15 SCTP shooters that compete in international disciplines.
More than 18,000 young athletes compete through SCTP, a part of the Scholastic Shooting Sports Foundation. The goal is to introduce school-age youths to competitive shooting and, perhaps more importantly, to keep them involved in the shooting sports as they grow into adults.
The Scholastic Clay Target Program has been a model of success for youth shooting sports in the U.S. This year, the SCTP Nationals at the Cardinal Shooting Center in Marengo, Ohio, attracted more than 2,700 participants from 33 states.
Finding success establishing youth shooting teams across the country, SCTP is teaching young people just how fun the shooting sports are. Winchester has supported this mission from the beginning, but in recent years has committed to the highest level of sponsorship.
Matt Campbell, vice president of sales and marketing for Winchester Ammunition, had this to say about the renewed partnership.
"Winchester continues to demonstrate industry leadership with its commitment to the growth of the shooting sports and organizations like SCTP. The SCTP leadership, coaches and young athletes drive excitement into the shooting sports. It's a model we are proud to support."
Over the past 18 months, the competitive shooting sports have experienced some difficulties due to the pandemic, but corporate sponsorships can provide meaningful support. Tom Wondrash, SCTP national executive director, said:
"It has certainly been an interesting year for our program, but we have adapted and kept kids shooting all across the country. The overall support provided by Winchester Ammunition is unprecedented and certainly appreciated. Our athletes and coaches on the SCTP International Team are excited to have the Winchester Ammunition brand and products as part of the team's events. We greatly value the support of Winchester Ammunition and depend on it to continue reaching youths and recruiting them into the shooting sports."
To find out more about the SCTP, visit mysctp.com. Learn more about Winchester Ammunition at winchester.com.
---
Read more:
Olympic Trap Shooter Maddy Bernau Joins Team Winchester