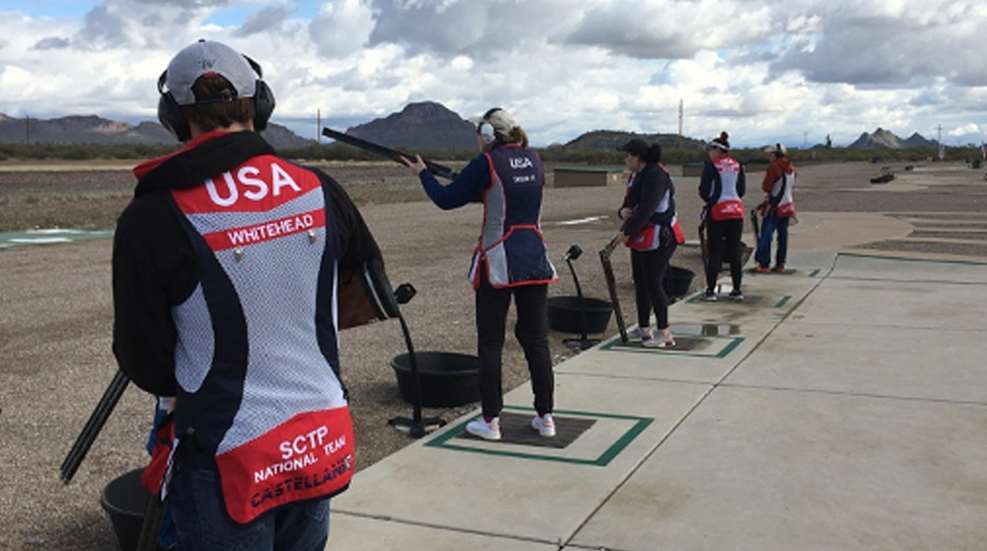 The 2020-2021 SCTP (Scholastic Clay Target Program) International Team was drawn from elite competitive shooters who distinguished themselves from their peers at the 2020 SCTP National Championships. The more challenging international events feature targets that move faster and travel farther than those in American Trap and Skeet games.
Here is the full team roster.
Bunker Trap (Men)
Logan Samson, Alaska
Tristan Schroder, Michigan
Matthew Killeen, Arizona

Bunker Trap (Women)
Aiko Coloso, Florida
Taylor Dale, Wisconsin
Sydney Krieger, Arizona
Loretta Christian, Arizona

International Skeet (Men)
Zachary Maggard, Tennessee
Josh Corbin, Wisconsin
Preston Bailey, Missouri
Jordan Sapp, Arizona

International Skeet (Women)
Erin Lokke, Minnesota
Sarah Schwacher, Wisconsin
Phoebe Smith, Tennessee
Madeline Corbin, Wisconsin

Winchester Ammunition is the official ammunition of the SCTP, as well as the SCTP International Team. The company is helping promote the SCTP mission, simultaneously expanding access to competitive shooting for thousands of young people across the country each year.
Learn more about the Scholastic Clay Target Program.
---
See more:
Olympic Trap Shooter Maddy Bernau Joins Team Winchester