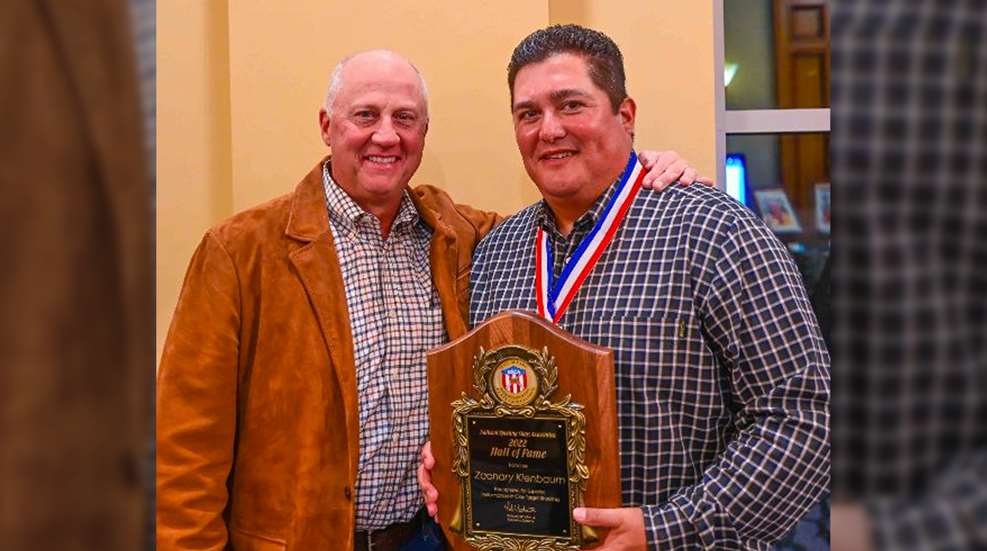 Zach Kienbaum, a Team Winchester shooter, was recently inducted into the National Sporting Clay Association Hall of Fame with the Class of 2022, recognizing his career as a top sporting clays champion and instructor spanning more than a quarter-century.
A native of California, Kienbaum began shooting in 1990 with his dad at a local club, River Road Sporting Clays in Gonzales, Calif. Under the tutelage of his late father and with innate natural talents and work ethic, Kienbaum became the most prolific, consistent sport shooters in the world. Consistency, in fact, is what matters most to Kienbaum. He's reached the podium at the National Sporting Clays Association National Championships for the last five years in a row, including back-to-back national titles in 2018 and 2019.
More highlights from Zach Kienbaum's shooting resume include nine stints as NSCA All-American Team Captain (out of 29 times being named an All-American), along with a slew of national championship and main event High Over All podium finishes. Kienbaum also has five World FITASC top-five finishes under his belt, as well as six California State High Over All championship titles. In addition, he was the first California State Sporting Clays Hall of Fame inductee.
"Zach isn't just a sport shooter—he is also a world-class person. His lifetime commitment to sporting clays makes him extremely deserving of the Hall of Fame," Brett Flaugher, the president of Winchester Ammunition, said. "It is evident when walking around a shoot that Zach's impact goes far beyond his shooting ability. He connects with people, is always willing to help, and is a terrific ambassador for the shooting sports and Team Winchester."
Kienbaum joins fellow Team Winchester shooter and 2014 inductee Anthony Matarese in the NSCA Hall of Fame.
Learn more about Winchester Ammunition at winchester.com. For the latest from the National Sporting Clays Association, go to nsca.nssa-nsca.org.