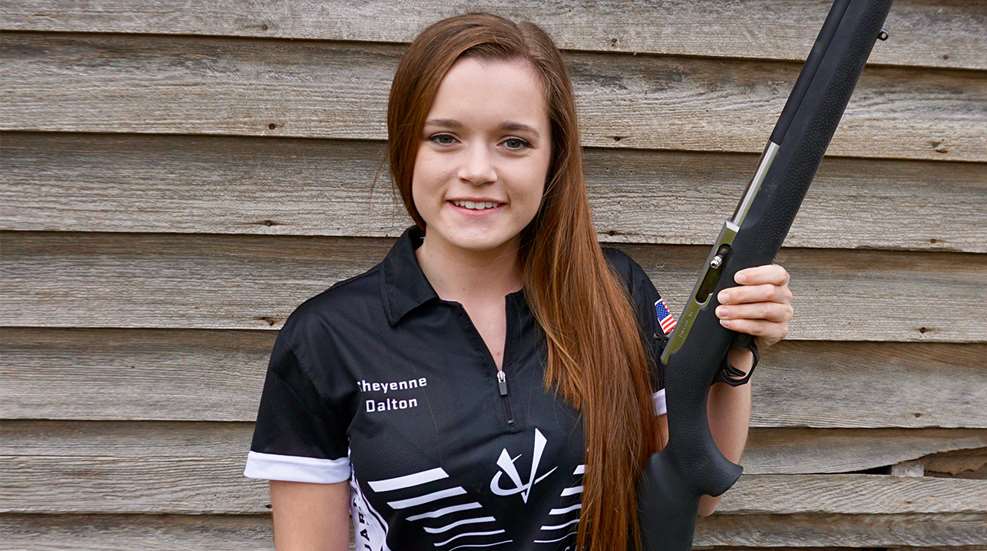 The first thing you notice when you talk to Cheyenne Dalton is her endless enthusiasm for the shooting sports. The second is the enormous amount of sponsorship represented on her shooting jersey.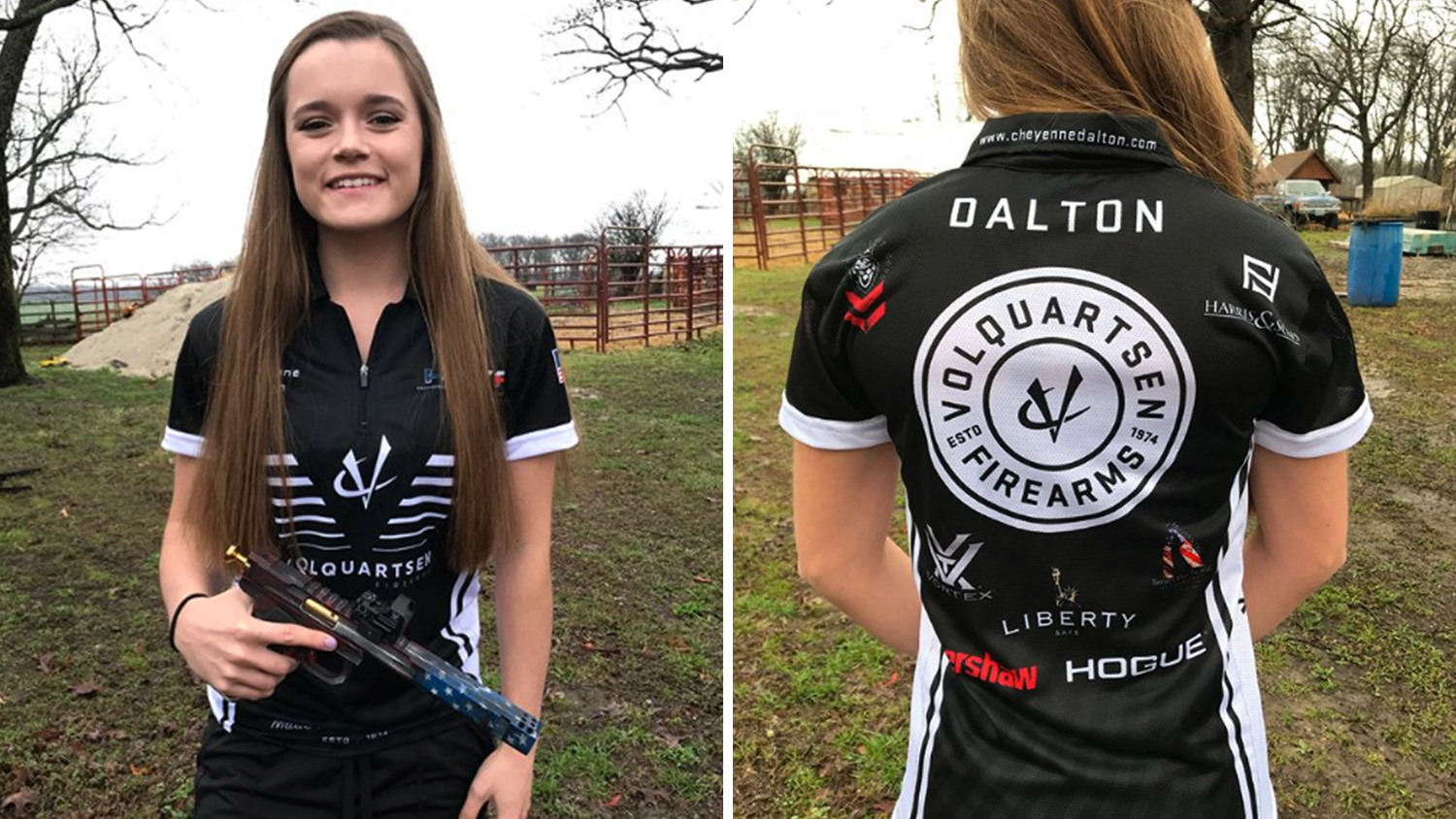 The rimfire junior champion has been making a big impact both on and off the firing line for the last few years. Now she is 17 years old and entering her sixth full year of competition. A rimfire, practical and 3-gun competitor, Dalton competed in 15 matches last year. SSUSA first talked to Dalton in 2016, in an interview that covered her early rimfire career, including initial lessons from Allie Barrett, training with the Barrett family and competing in her first state championship.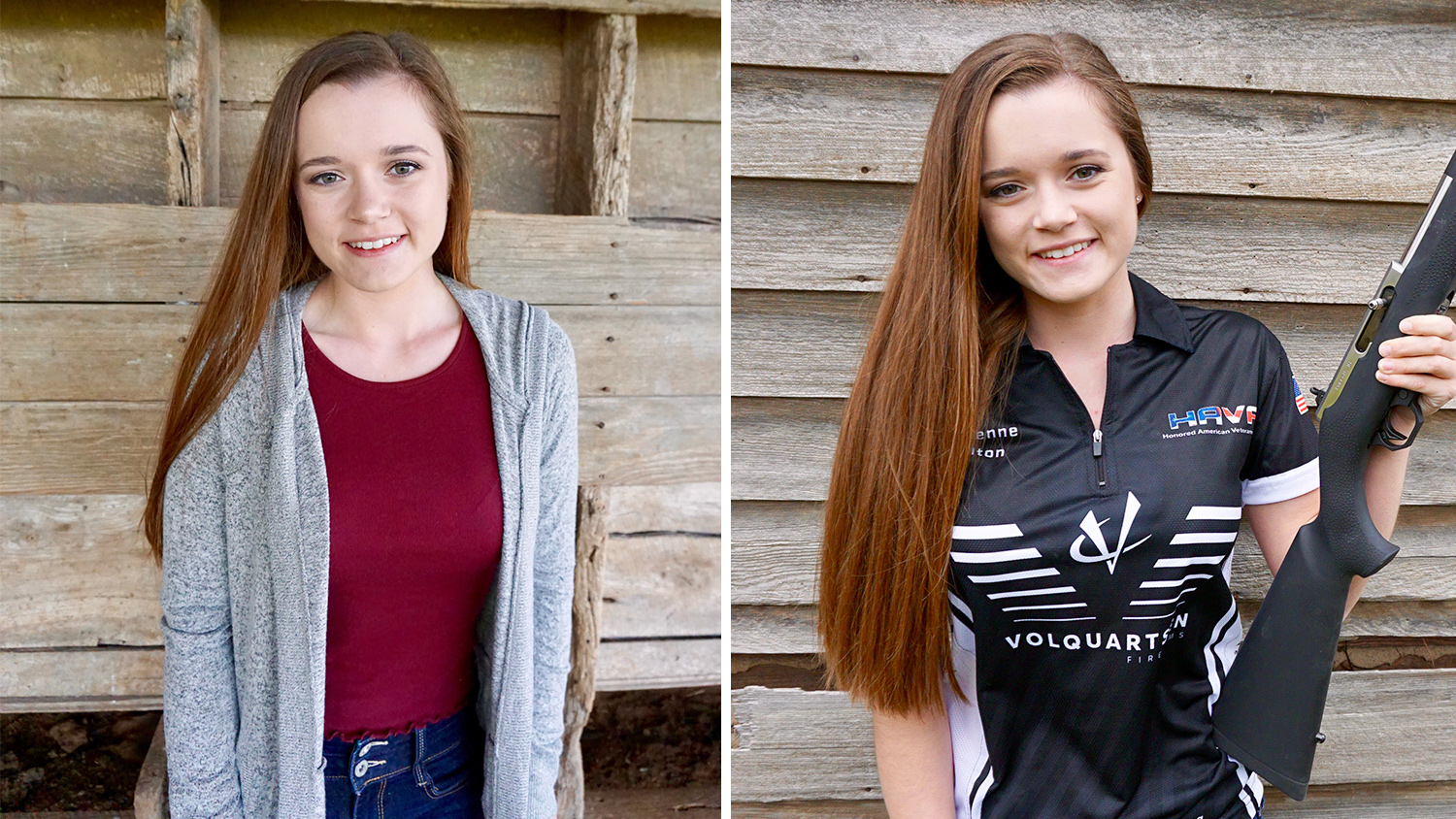 She is much more than just a young shooter, though. Dalton has her own column featured at Women's Outdoor News, and is a member of the STI and Volquartsen Pro Teams. As if that isn't enough, she also is in a bluegrass band that tours regularly (she plays violin, mandolin, guitar, and upright bass).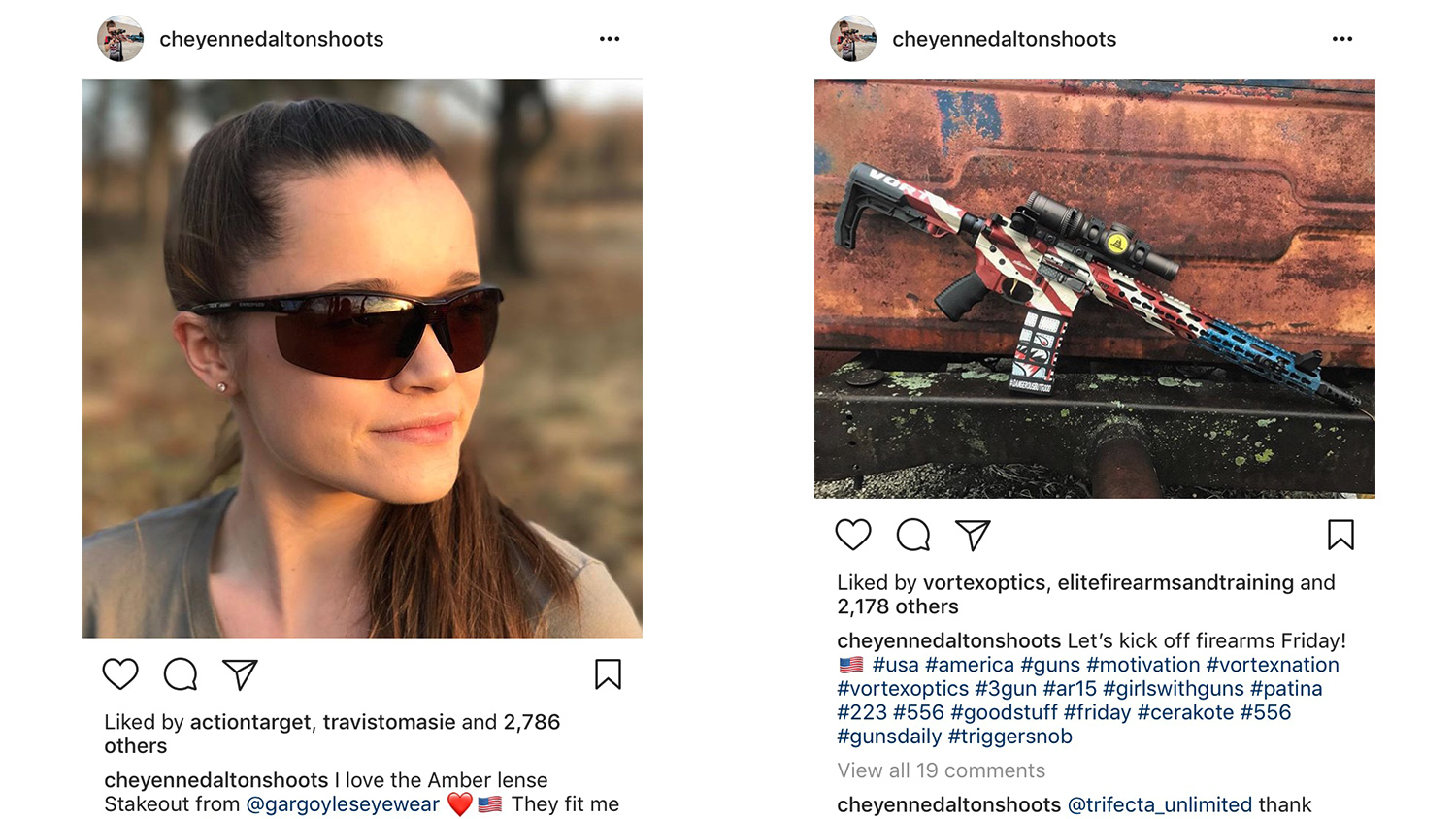 Additionally, with help from her dad, Dalton has created a social media presence that distinguishes herself from her peers. With a unique combination of her shooting tips, product endorsements, fishing exploits, her bluegrass band and humor—her Instagram page alone has over 70,000 followers.

Gear
Dalton considers her guns unique expressions of firearms enthusiasm, saying, "My guns are pieces of ballistic art."

Her shotgun is the Breda B12i, a newer model from the company. Dalton's description: "It's a really amazing shotgun—stock out of the box it performs great."

For her 3-gun rifle, she uses the Core Rifle Systems Hardcore Rifle, with UM tactical comp, AR gold trigger, topped with Vortex Razor HD glass.

As for her 3-gun pistol, she uses an STI DVC limited.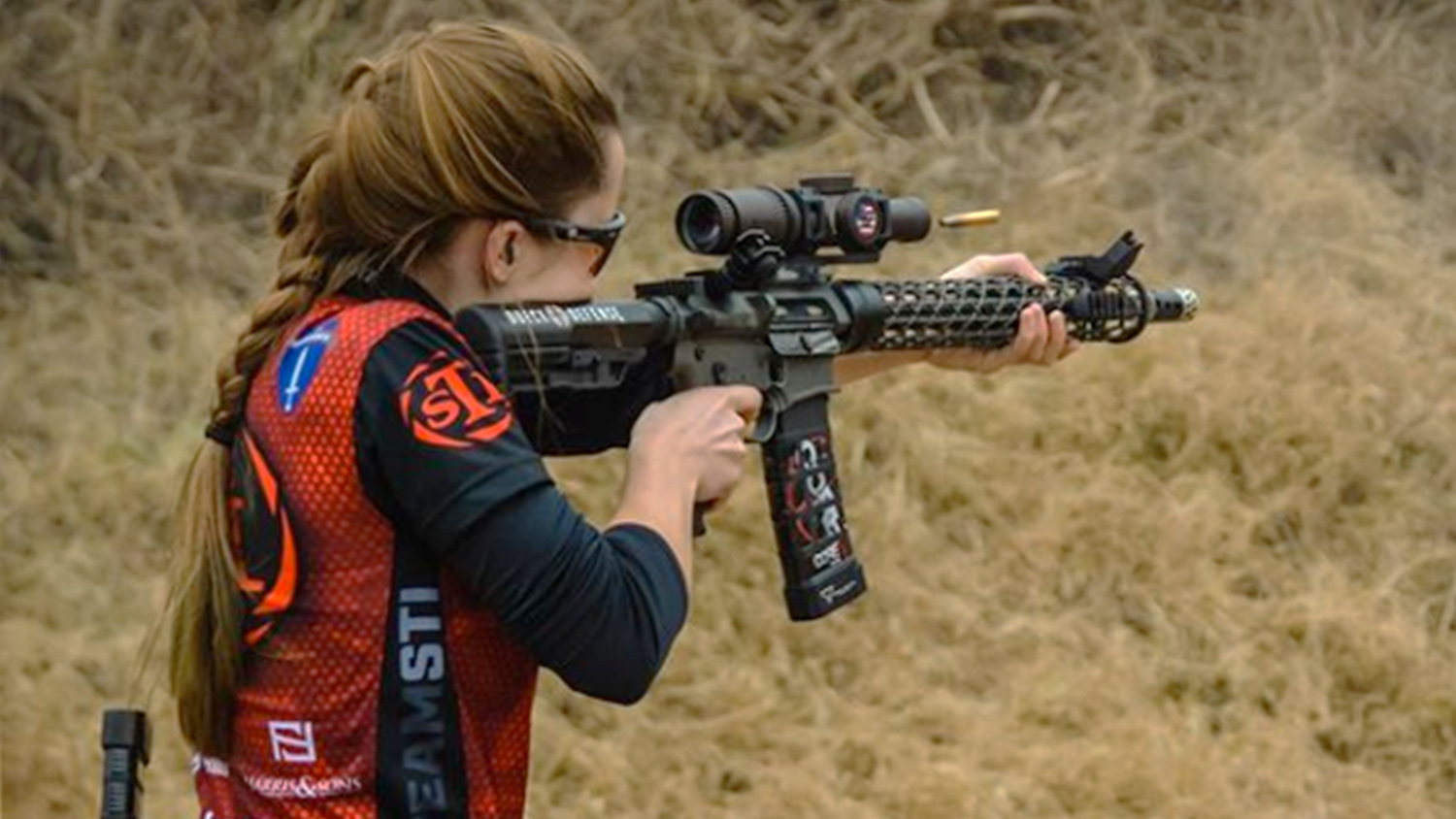 A talented shooter, Dalton plans to shoot in additional disciplines this year.

"I'm shooting rimfire, 3-gun and USPSA," said Dalton. "My season begins next month at a shotgun championship. I'll also be trying out .22 LR long range (precision rimfire) shooting for the first time."

Volquartsen will be supplying her with a custom long range rifle for precision rimfire.

"I'm really excited about trying rimfire long range," said Dalton. "Also pistol caliber carbine (PCC). It's going to be an exciting year for shooting."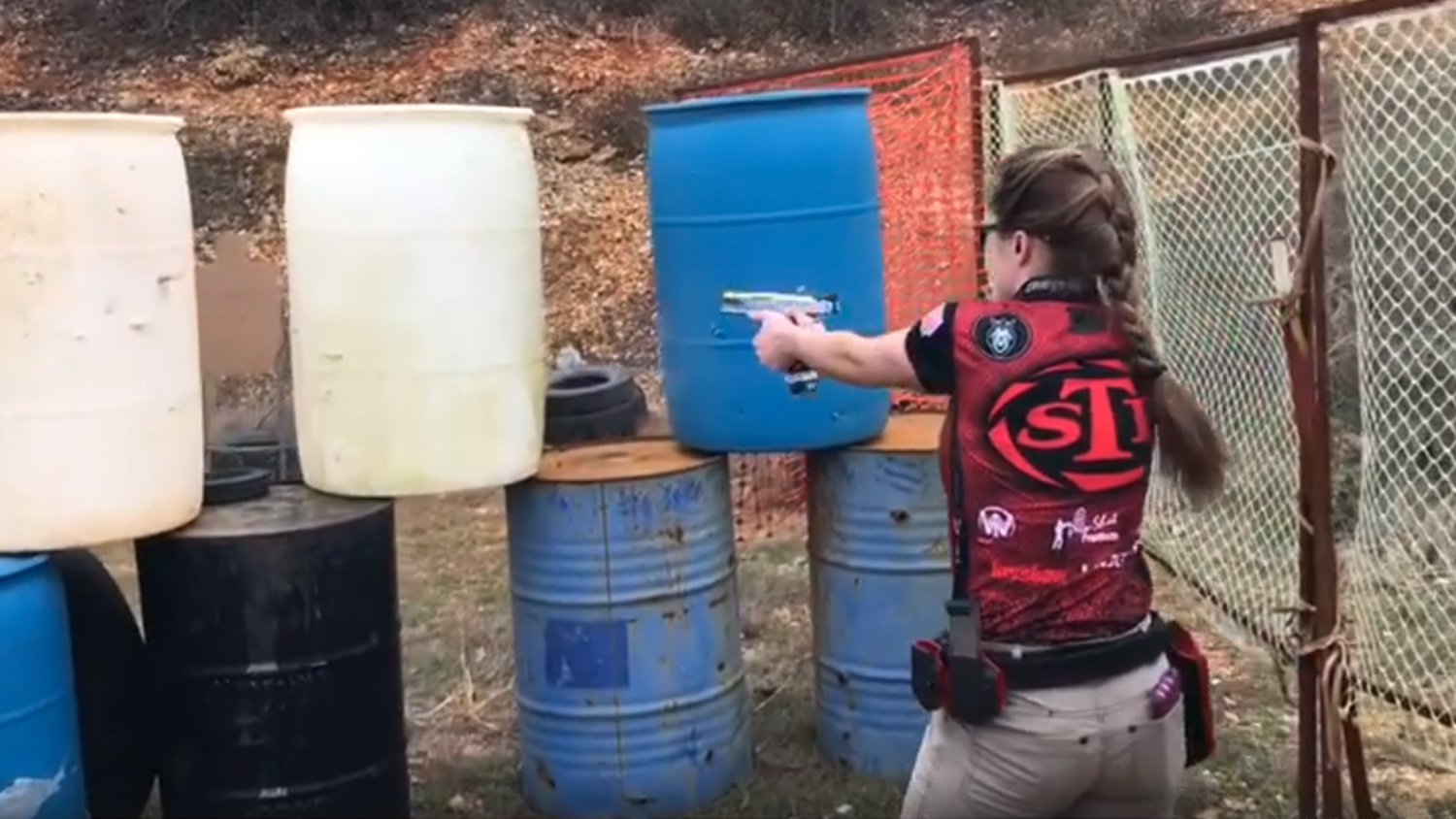 Although she is excited to try new shooting disciplines, Dalton still cherishes the sport that got her started—rimfire.

"My favorite match every year is the Rimfire World Championship. It's usually held in October. Last year in Alabama I won Second Open Lady and Second Limited Lady," said Dalton.

Shooting ambassador
What makes Dalton truly special is she's an excellent representative for the shooting sports. I'm talking Julie Golob-esque. Recently, she was featured in a New Yorker article by Dana Goodyear titled "The Gun Owners of the Parkland Generation."



Here's an excerpt from a post Dalton shared on her Facebook page about the article:

"The interview I did with the writer of the article was fair. The title of the article is purely for shock effect and unfortunately they've been able to hijack a fun project.

What we do is fun and family oriented. I know we can't change everyone's mind but I have received several messages from people want to learn more about the shooting sports and how to get involved."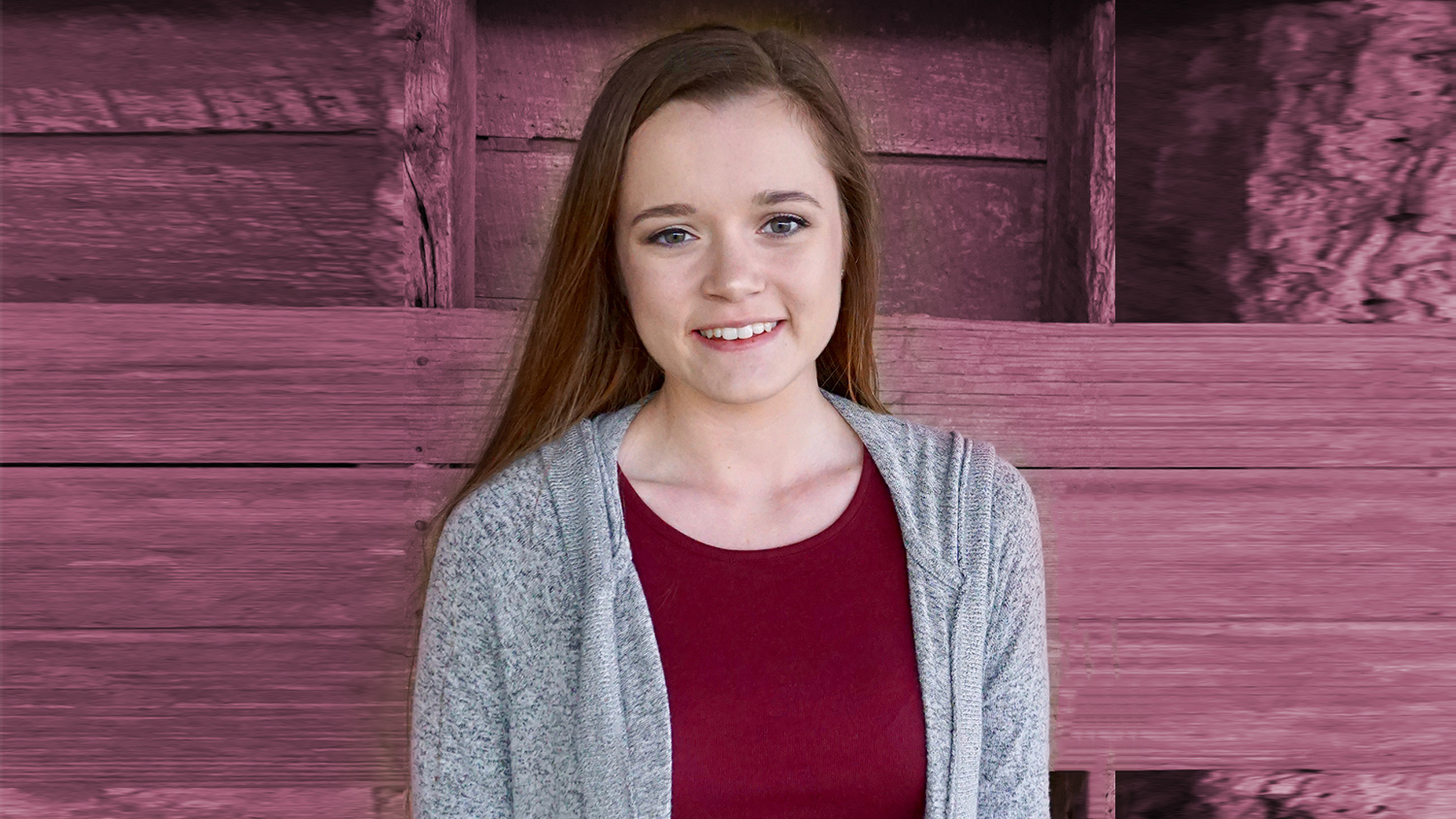 Dalton plans to keep shooting for 2018 and beyond, planning also to focus on helping shooters new to the sport.

"I want to keep shooting, see how far I can go and what I can accomplish," Dalton said when asked about the future. "I really enjoy helping women or kids, they can see me do it and know they can do it too. That really makes me happy."

She considers fellow pioneering competitive shooter Julie Golob as a mentor and role model.

"I want to be like Julie when I grow up," Dalton said about her idol. "She has taught me so much about just how to be."

Follow Cheyenne Dalton on Instagram