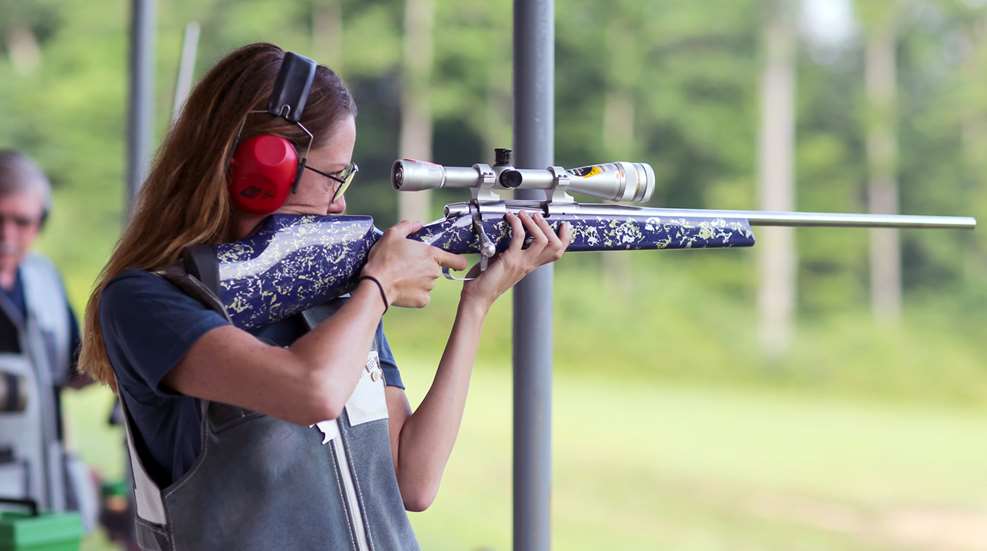 It's well-known that rifle silhouette began in Mexico in the early 1900s with live animals for targets, who were later eaten if in decent shape. Less reported is that Pancho Villa and his men are traditionally credited with inventing the sport. This is reasonable because back then, if you had a firearm, you were either a revolutionary, soon to be dead guy, or a criminal to be dealt with. Sound familiar?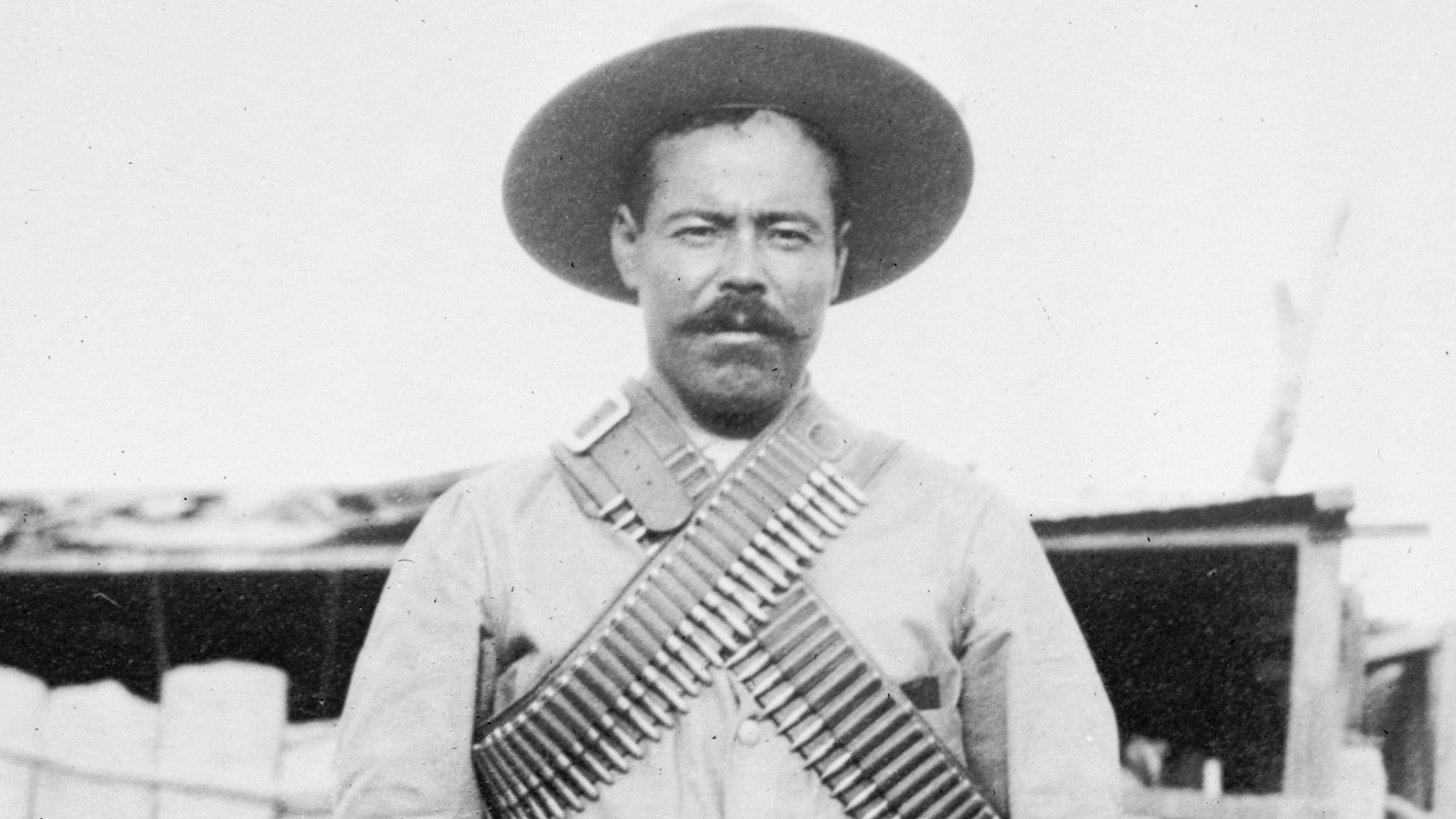 In those days, silhouette could be very serious. Occasionally, condemned prisoners were used as a target, rather than utilizing the more effective (and traditional) firing squad. In most cases it was live animals, and if an old horse, mule, or donkey could not make the cut, they might become the target and later dinner if necessary. While on the topic, horse and mule meat is not a lot different from beef, it is just a culture thing with us gringos—no offense to the French.

The live critter shooting sport went away sometime between the Villa days and the 1940s. After WWII the sport was rejuvenated in Mexico with the use of rather rough looking targets cut from steel by hand held torches.

These reusable targets were easier to use over live targets—there was no mess or any outcry about animal cruelty.

Around 1949, steel targets were standardized in Mexico (sort of). The sport was visited at times by Americans going to the matches in Mexico, mostly from the nearby Tucson area, and those matches were a field day for shooters with food and plenty of alcohol being served during the shooting—rules, what stinkin' rules?

At times it was seriously not good to be the kid setting targets, because sometimes a round would be accidentally launched downrange, cease fire or not.

Juarez Match
While here allow me to digress. In 1982, I went to a major Mexican championship match in Juarez, Mexico. In order to cross the border with a rifle and ammunition, let alone two rifles chambered in a military caliber especially sensitive to Mexican federal law (.308 Winchester/7.62x51 NATO), you had better have the word in to someone in Mexico, or else!

The military governor of that area was a general who liked the sport (I think he had a son in it), and made it legal to go in and out of Mexico with these scoped-up sniper-looking rifles chambered in military calibers.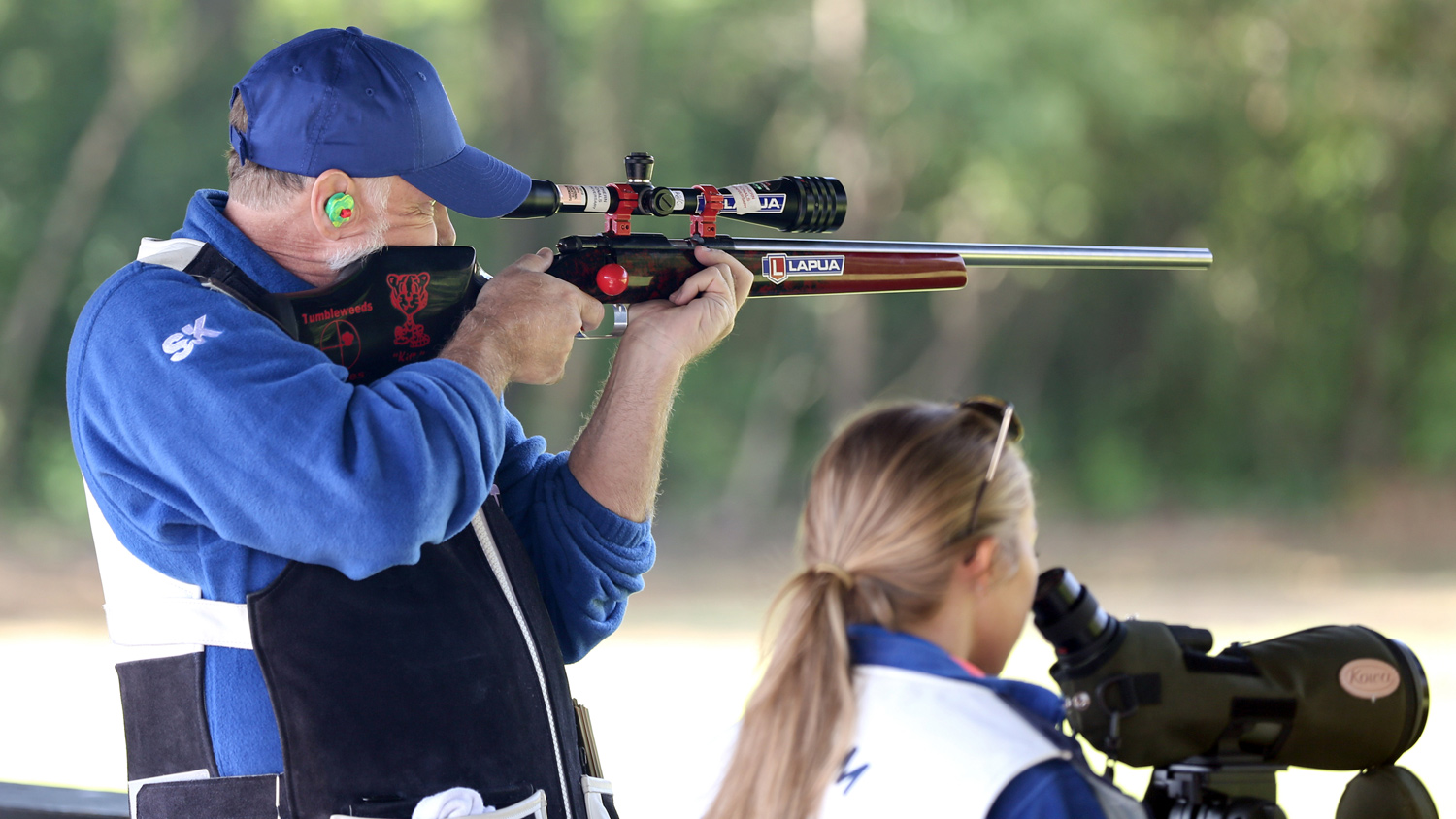 The Juarez match was against a large hillside with targets in lines of five, but sort of laid out over the hillside. Our Mexican counterparts were incredibly friendly to us and were enjoying a beer or two or three during the match. However, the top Mexican shooters were serious competitors, and shot very well on this unusual range, winning the large incredibly beautiful alabaster and bronze trophies—depicting horses and chariots—the finest trophies ever seen in this sport anywhere in the world! I wish I had shot better.

Okay, back on track. Juarez and Mexico of course, are near to the folks at the Tucson Gun Club and I am sure there was a lot of friendly cross-border (mostly in Mexico) competition in the late 1950s when the sport was adopted in the United States. Silhouette was actively promoted by the famed writer, gunsmith and shooter Roy Dunlap, and the new and simple sport to shoot began to take hold.

Sometime around 1966 the folks at Tucson figured that while 30 shots were fun, 40 would be more fun. They were and still are correct. The original Mexican match course was chickens at 200 meters (219 yards), turkeys at 300 meters (328 yards) and the ram at 500 meters (547 yards). But the Tucson bunch and their nearby Mexican counterparts agreed about adding a native desert wild pig (Javelina), and in 1967 the life-sized Javelina was placed at the 300 meter line. This necessitated moving the turkey out to 385 meters ("Just" 85 more meters—93 yards for a total of 421 yards) and the rest is history.

The difficulty effect is that the chickens, pig and ram present accurate, life-sized surface targets for their ranges. The former 300 meter turkey has the smallest MOA target area of any of the other silhouette targets making it also the hardest to hit at the now 385 meter distance, and the same for the 77 meter (84 yards) rimfire course.

Rise of Silhouette Rifle
During the 1960s and 1970s, silhouette rifle was the fastest growing sport in rifledom. The NRA took control of it in the mid-1970s, and with that came the structure some shooters didn't welcome. Through the 1990s at the U.S. National Championships, and most regionals in the U.S., the national anthems of the United States, Mexico and Canada (if Canadian shooters were present) were played. Also, up through those times the fire commands listo (ready), fuego (fire), and alto fuego (cease fire) were always given in Spanish as a tribute to the originators of this sport—still pretty cool I think. It's not done anymore at our nationals.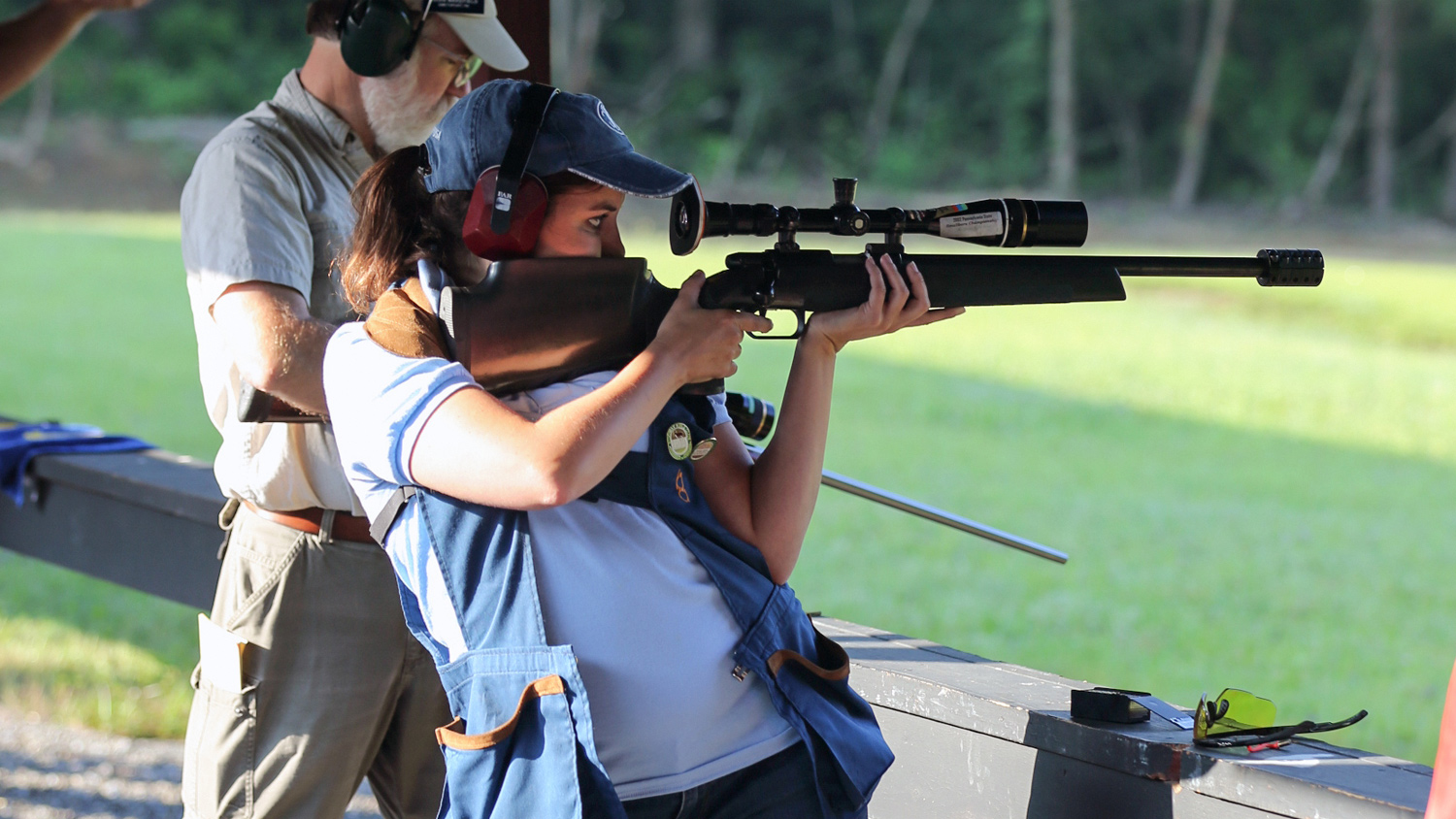 The rules in the 1970s and early 1980s were brutal. Only major brand hunting rifles, with nothing but a trigger job and glass bedding (if it did not show), were permitted. The Weaver T-series scopes were the only scope to have. Actually, the original Weavers were the originators of target scopes for this sport, and still work well.

At some matches no shooting vests of any kind were allowed, including the simple cotton cloth ones. But as always happens, rules change due to the demands of shooters who would like to make things easier, and these started to creep in through the various NRA silhouette committees.

Glass stocks, different barrels and other elements came in and ultimately created the "silhouette rifle" category (a 10-pound, 2-ounce specialized custom rifle—though at that time still looking pretty normal). The standard hunting rifle continued to be a basic off the shelf rifle—9-pound maximum with scope and a factory standard original hunting barrel, and no visible external modifications save for maybe a recoil pad.
Realizing this fast growing sport could grow even faster, the NRA instituted the smallbore metallic silhouette category for rifles chambered in .22 LR.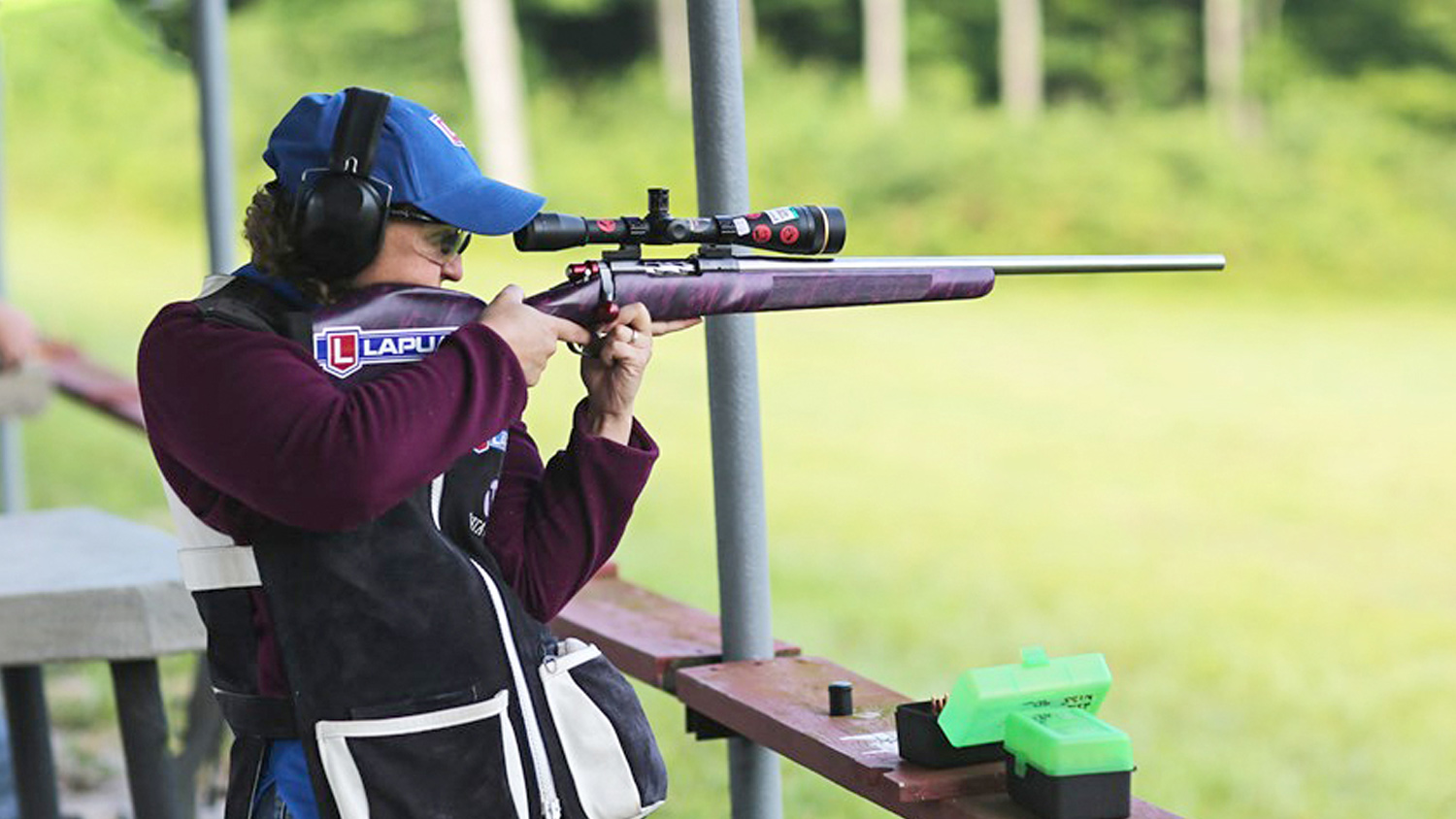 These factory original hunting rifles could be twins of the standard high power hunting rifle (weight: 9 pounds), but back then the factory looking rimfire "hunter" could weigh no more than 7.5 pounds with scope, and had to be off the shelf in appearance exterior wise. 
The open class rimfire rifles could be more modified, but not weigh in excess of 8.5 pounds at the time. This class of .22 LR rifles back then were called light rifles, and they were wild looking things with skeletonized stocks, strange barrels and some with weights attached. I would know, I had one I made from a Remington 541T, a really fun gun. 
The wild-looking light rifle category and rifles were done away with in a couple of years (around 1985) and replaced with the current high power matching 10-pound, 2-ounce open class rifle. The hunting rifle name was changed to silhouette sporting rifle—maybe a more politically correct name for those against the killing of metal animals.

Space Race
About 1983 came the bloop tube guns, pioneered by NRA record-crushing (several still stand and will probably never be broken) Conard Bernhardt of Washington state, and his shooting partner and friend Dennis Martinin. These guys loved to fiddle with equipment from double sole layered boots (legal to this day and grandfathered in for nearly 40 years), to strange looking guns.

When these two showed up at the national smallbore matches in Nebraska, it was with never-before-seen outside of Washington guns with long aluminum tubes attached to their barrels. The barrels combined to nearly four feet in length with weights on the ends. Conard told me they helped to lower barrel swing speed—and they did.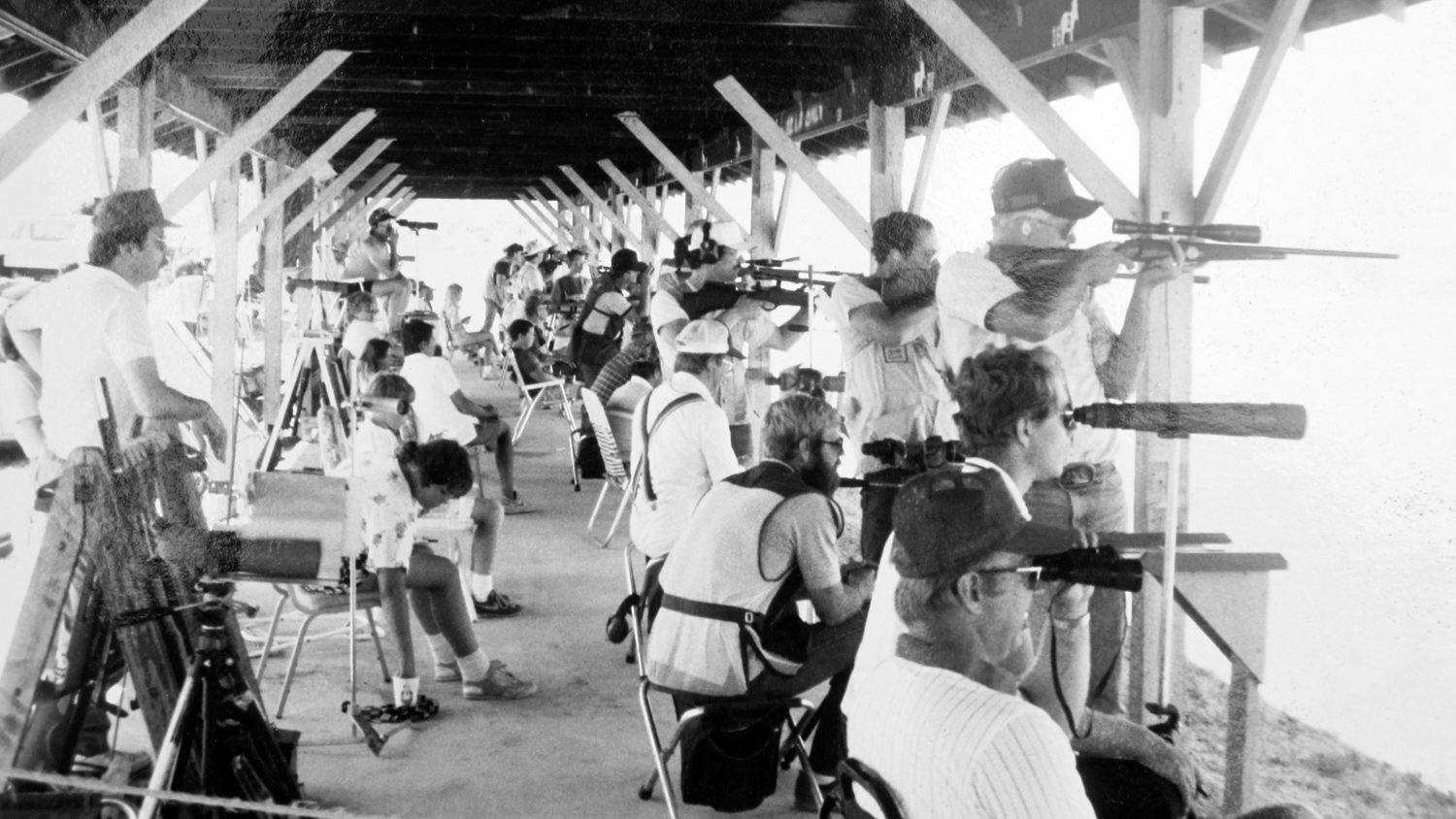 They met the weight regulations (now 10 pounds, 2 ounces to match the high power rule), and there were no barrel length rules for the open class guns (the next year the NRA silhouette committee spoke and barrels and attachments like bloop tubes were limited to 30 inches overall). The term "bloop tube" term came about from the weird change in sound of the .22 LR when fired from one of these guns.

Actually it made the Nebraska match director, who told me he was "disgusted with these weird looking rifles," especially happy on day two when I won the shoot off for match winner with a "normal looking" gun against Dennis and his bloop tube gun. I must admit, those long barrel rifles did look cool.

In the mid-1980s more stuff was being tried to kick the open class guns into the "unreal gun" category. David Tubb, an unrepentant gun tweaker who has his own long range, national match and smallbore ranges at his Texas ranch, is well known for his silhouette and national match course expertise. He wanted to push the envelope even more.

Tubb felt that by stacking a few sets of scope bases and rings on top of each other to about four inches in height, and canting them to the left so they came just over the centerline of the scope, it would allow the rifle to be canted to the right and held lower in the shoulder (lower center of gravity), and the shooter's biceps could actually help grab the butt stock to achieve a much more stable offhand hold (which it did).

Tubb then figured a small protruding shelf could be added to the cheek side of the stock so one could really press down on it with their chin and create a harder hold. Just like that, the chin gun was invented. This stuff worked so well that the NRA outlawed them the next year, and a bunch of us copy cats had some really strange looking leftover stocks, rings and bases to contend with.

A new rule limiting the scope height and centerline was implemented for both the hunting and open class rifles. Actually, frustrated with all the silliness and rule changes constantly costing time and money, I wrote and suggested new rules standardizing scopes and heights. The silhouette committee agreed and adopted them. They are still in the rule book (NRA Rules 3.1b and 3.1.1b).

Around this time the NRA suspected some "fudging" was going on with rifle stock configurations (no kidding), so the "inspection box" was invented. Prior to this it was tape measures, rulers and calipers to inspect a stock. Basically, the NRA inspection box allows a legal rifle to fit in the box (stock dimensions, width, toe drop, height, barrel length, scope height, etc.) If a rifle did not fit in the box it was not certified for competition—I loved it then and still do; one of the better NRA rules.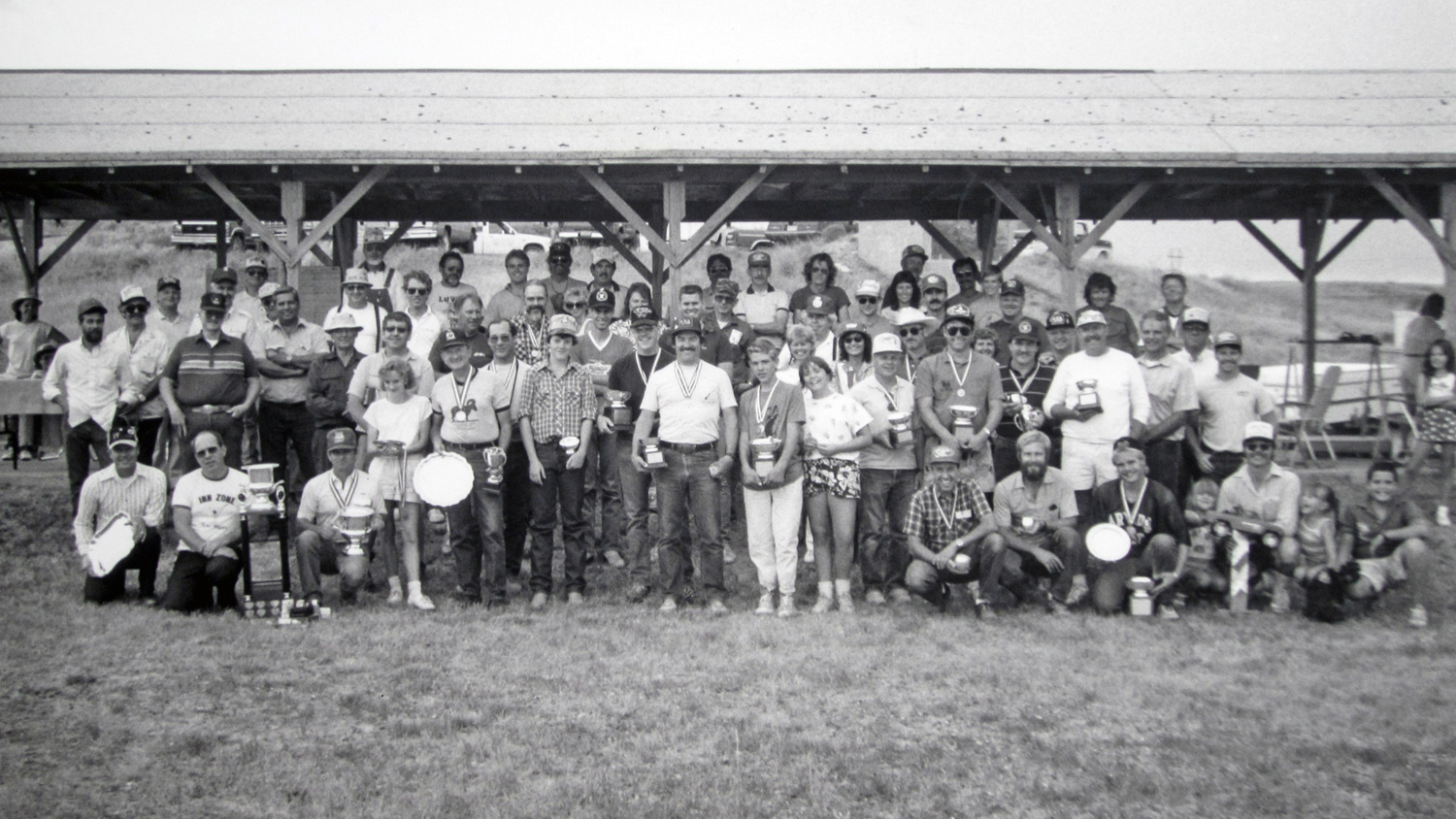 In 1985, the local Denver silhouette community (smallbore) was losing quite a few of its older shooters. Having too much time on my hands as the editor of a major military magazine, I thought we should promote the sport more aggressively. Back then, I had a solid contact with a firearm-friendly writer at the Denver Post. With his assistance, we put out information on a free and fun-filled silhouette rifle shooting event designed for new shooters.

This event was held on a Saturday at a local range just outside Denver. We had no restriction on what kind of .22 rifle or scope (who cares with new shooters)—the idea was to get folks out to try the sport. We even moved the pig to the chicken range and the rams on the pig range to make it easy to make hits and have fun. It is the hits that are very rewarding to new shooters.

Basic rules were explained and then the shooters were encouraged to kill some steel, with position and trigger control coached by several experienced shooters helping out. After about an hour the range was reset with the correct targets at the correct distances, and the people really enjoyed themselves.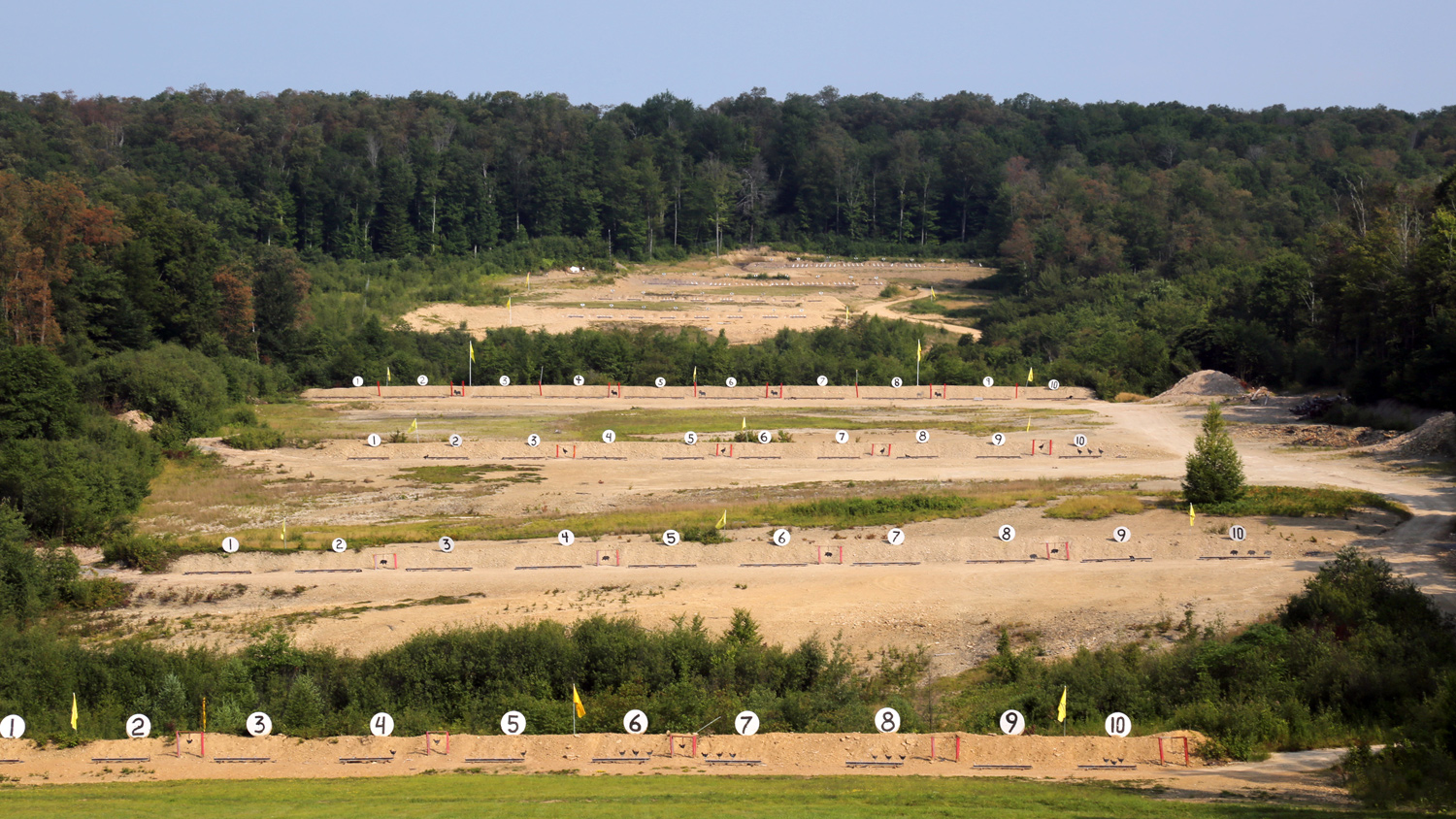 The experienced silhouette shooters now loaned their competition-legal rifles to the new folks, to see what they were like. We then held a fun match and gave away three of those really low cost, little medals to the winners—for them it was the first medal of any kind they had won in their respective shooting careers.

From the 30 people who showed up, we gained 15 who came back to the regular matches as continuing competitors. The sport still made friends of those who did not end up returning for regular competition.

Read the exciting conclusion this 2-part series.