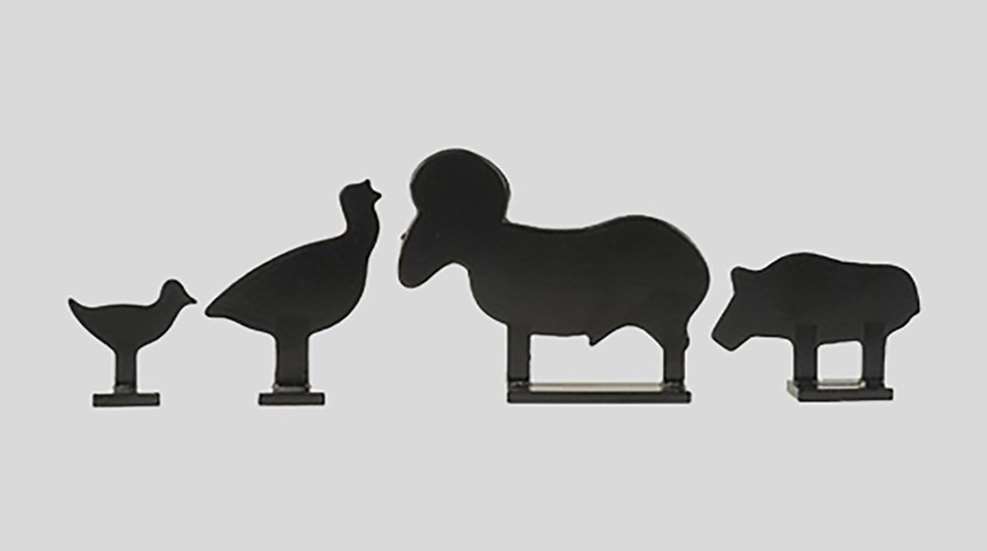 There are a lot of stories, some serious and some funny, about the beginning of this silhouette game. I'm pretty sure the game began back in 1910 when Pancho Villa was a rebel fighting the government down in Mexico. As the rebel troops moved from place to place, they moved their field trains and meat on the hoof with them. When the troops stopped for the night, the cook fires were started, mess wagons prepared, and the beef or poultry was slaughtered and cooked for the evening meal.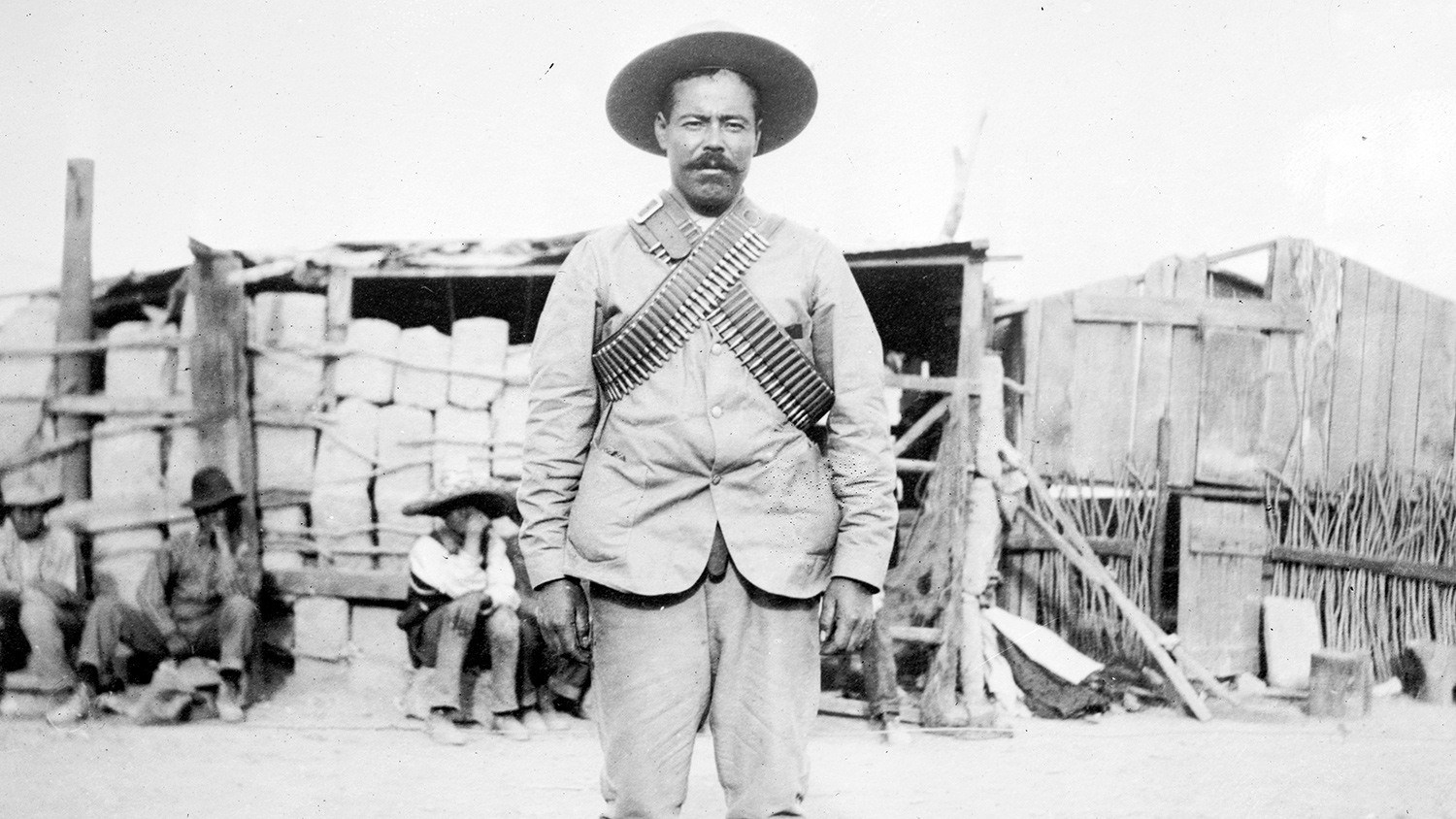 On one particular occasion, a lieutenant aide to Pancho Villa got into an argument with some other staff members about who was the best shot. They decided to resolve the argument by shooting at a mark. Another soldier suggested that since they had to kill a steer for supper for the headquarters group, why not tie the steer out in the field about 150 meters away and see who could kill him. The steer was shot and prepared for the evening meal.

The contest captured the attention of some of the other rebels. So night after night, they had shots to determine the best shot. The custom passed on down until finally, at a later date under more stable conditions, shooters shot at live animals such as chickens which were tied up at 100 meters. Later they moved them back to 200 meters. Occasionally, they would tie a turkey to a stake in the open and put him behind a low barricade so you would shoot when he stuck his head up. There were a lot of variations. In some cases, a goat would be released from a runway; someone would shoo him across an open area to a barricade on the other side, and you had to shoot him as he ran by.

These contests of shooting skill evolved little by little until eventually humane societies and societal mores dictated that the practice end. At this point, metal targets came into use.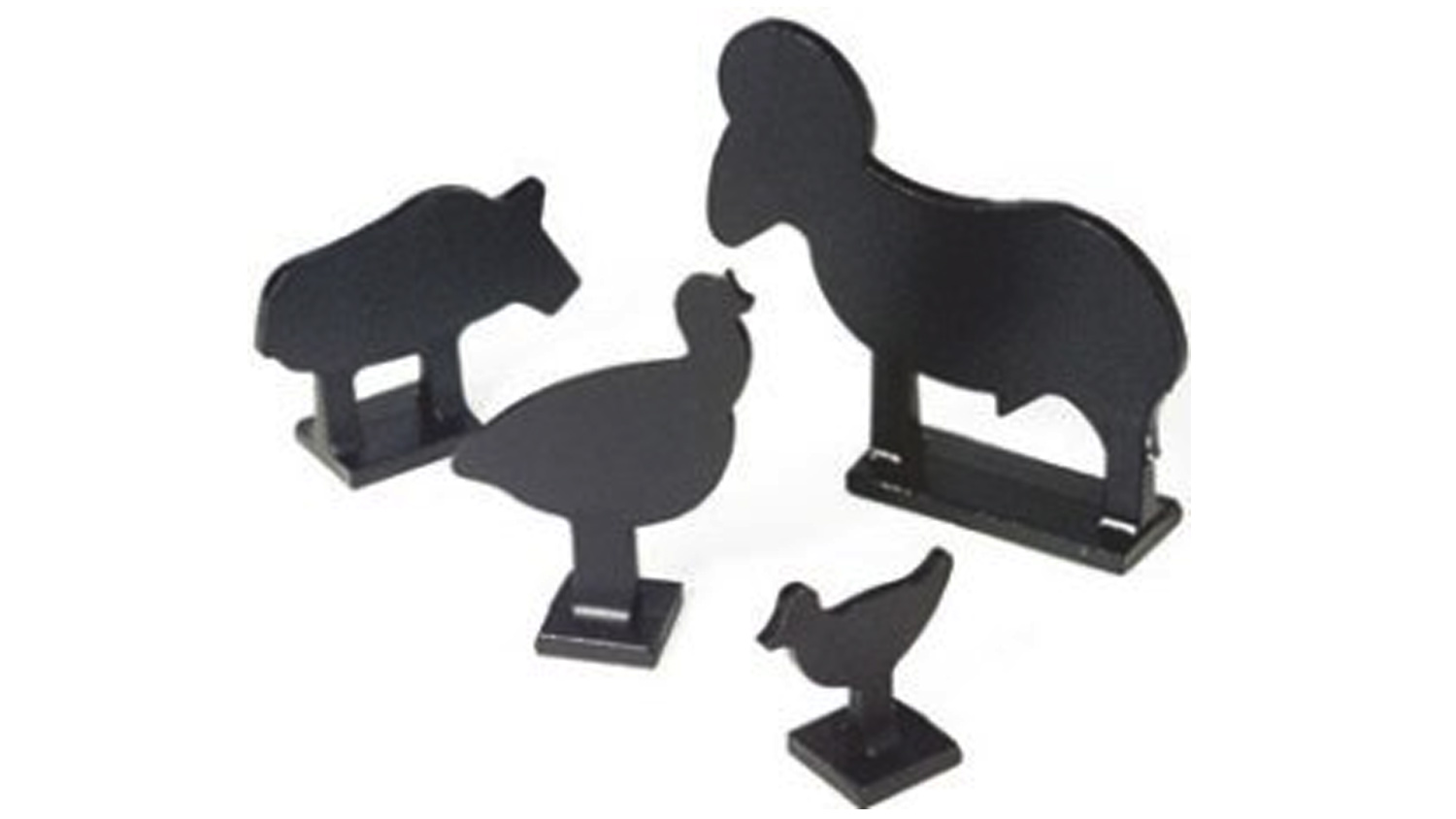 In a three-stage course, a steel chicken was placed at 200 meters, a turkey at 300 meters, and a ram at 500 meters. That three-stage course was shot for quite a long time and became pretty well established. Somewhere along the way, it was decided that since it was so much fun with three animals, it would be even more fun with four, so the javelina or pig was added. The turkey was moved to 385 meters, without changing its size, and the pig added in at 300 meters. The chicken and ram were left where they were.

As I understand it, the turkeys were left the same size because the clubs who shot the course did not want to spend more money to purchase steel for larger turkeys when they already had expensive steel turkeys, so they just moved them out. This is the reason the turkey seems to be so much more difficult to hit and the scores lower than for the other animals.

The popularity of the game grew and soon the border states of Arizona, New Mexico and, to a certain extent, California began to look into it. The game took root in the United States in about 1962. Since that time, it's grown, and there is a National Silhouette Championship, hunter pistol shooting and long range shooting at these animals. In 1982, the entries for silhouette shooting, of all types, exceeded all of the entries in all of the other NRA shooting sports less International. [Ed. Note: NRA ceased to be the U.S. International Shooting National Governing Body in 1994.]

Silhouette shooting has reached a degree of precision that hardly seems possible. It's a coming sport and very popular. Each of us can help to broaden interest, spread the work, and build enthusiasm for the sport. Give new shooters a hand and help them to get into the game. There's a lot more room for a lot of new people.

Email [email protected] to learn more about NRA Silhouette Programs