In his latest video for Shooting Sports USA, 12-time NRA National Pistol Champion Brian Zins shares two of his favorite drills that will aid both beginners and advanced shooters that have hit a plateau in their training—regardless of the discipline. Watch the video above.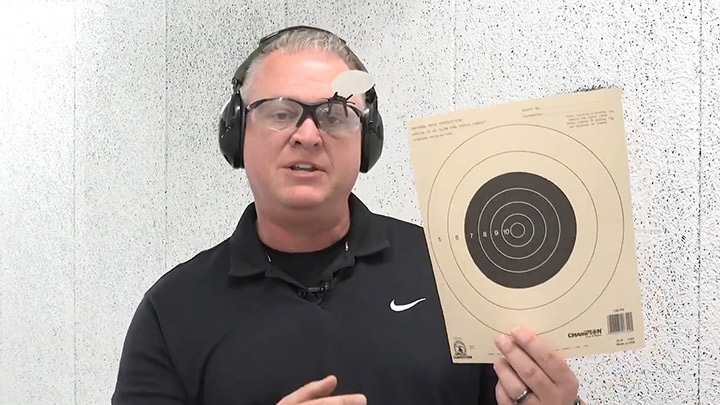 For beginning shooters that are struggling, occasionally the culprit can be an obsession with hitting the target's bullseye. In this case, Zins suggests turning the target around. By taking the distraction of the target away, you can focus on just hitting the center of the paper. This will help your eye stay focused on the same place, which should always be the front sight blade. Zins notes that nicer groups are often the result of this drill.
"Your groups will tighten up," says Zins. "And, you will know if your fundamentals are good."
Another recommended drill is a dry-fire one that you can do at the range. Basically, you load one round in your empty magazine and insert, but let your slide go forward with an empty chamber. Begin to dry fire until you shoot a perfect shot. When you have that perfect dry-fire shot, while maintaining control with your grip, chamber the round and and fire, making sure to imitate the previous dry-fire shot. Zins says if you go through about 10 or 20 rounds with this drill, your groups will tighten up—but only if you are honest with yourself and wait for a perfect dry-fire shot prior to commencing with live fire.
"This is a drill that I really like," says Zins. "After you have a perfect dry-fire shot, your live-fire shot should come up exactly where it was before."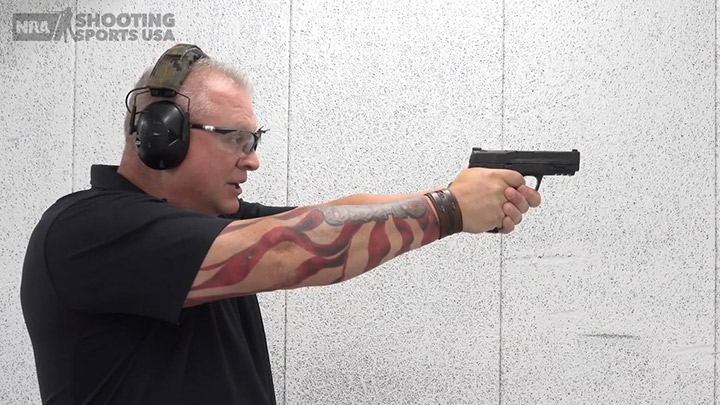 To learn more about Zins' pistol training classes, please visit his Facebook page here.
Below are links to previous installments in our pistol shooting video series featuring Brian Zins.
---
See more:
5 Tips To Master New Pistol Shooting Positions