by
at
Allen Eagles Competitive Shooting Team
posted on May 17, 2017
Support NRA Shooting Sports USA
DONATE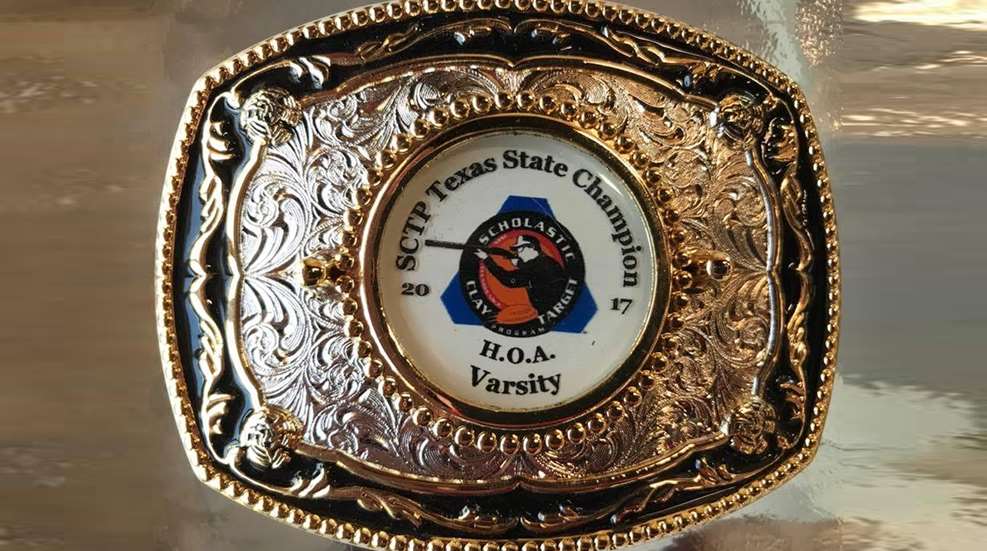 Two dozen youth shooting teams and over 280 athletes from across the state converged on Ellis County Sportsman's Club in Waxahachie, TX, earlier this month for the Scholastic Clay Target Program's (SCTP) annual state shotgun championships.

"Ellis County is one of the few venues around that can handle a tournament this size in a single weekend," noted coach Rich Keele. "If the participation continues growing at this rate, we may have to look at other options."

With potentially thousands of youth shooters in Texas, participation in the Scholastic Clay Target Program continues to skyrocket. In fact, SCTP has already reserved a date for next year's regional tournament to be held at the National Shooting Complex in San Antonio, TX.

Sponsored by White Flyer, more than 65,000 targets and 2,600 boxes of shotgun ammo decided individual, squad, and team state champions in American Skeet, American Trap, and Sporting Clays. According to SCTP representative and Allen Coach Jason Anderson, "We were concerned about the sheer volume of shooters and time constraints. But, the volunteers at ECSC did a remarkable job of keeping the equipment running and targets flying."

Over 300 medals, 20 trophies, 12 belt buckles, and two shotguns were awarded to youth shooting athletes in grades 6-12 competing in their respective classifications. For most, this was the pinnacle of their season having battled the elements throughout the six-month league season, which started back in November. Many will compete in the Regional Invitational Tournament against each other along with athletes from Oklahoma, Arizona, and Louisiana. Fewer still will go on to represent Texas at the SCTP American Team Nationals versus 3,000-plus shooters from across the nation.

[Editor's note: Read our coverage of the 2016 SCTP and SASP National Team Championships.]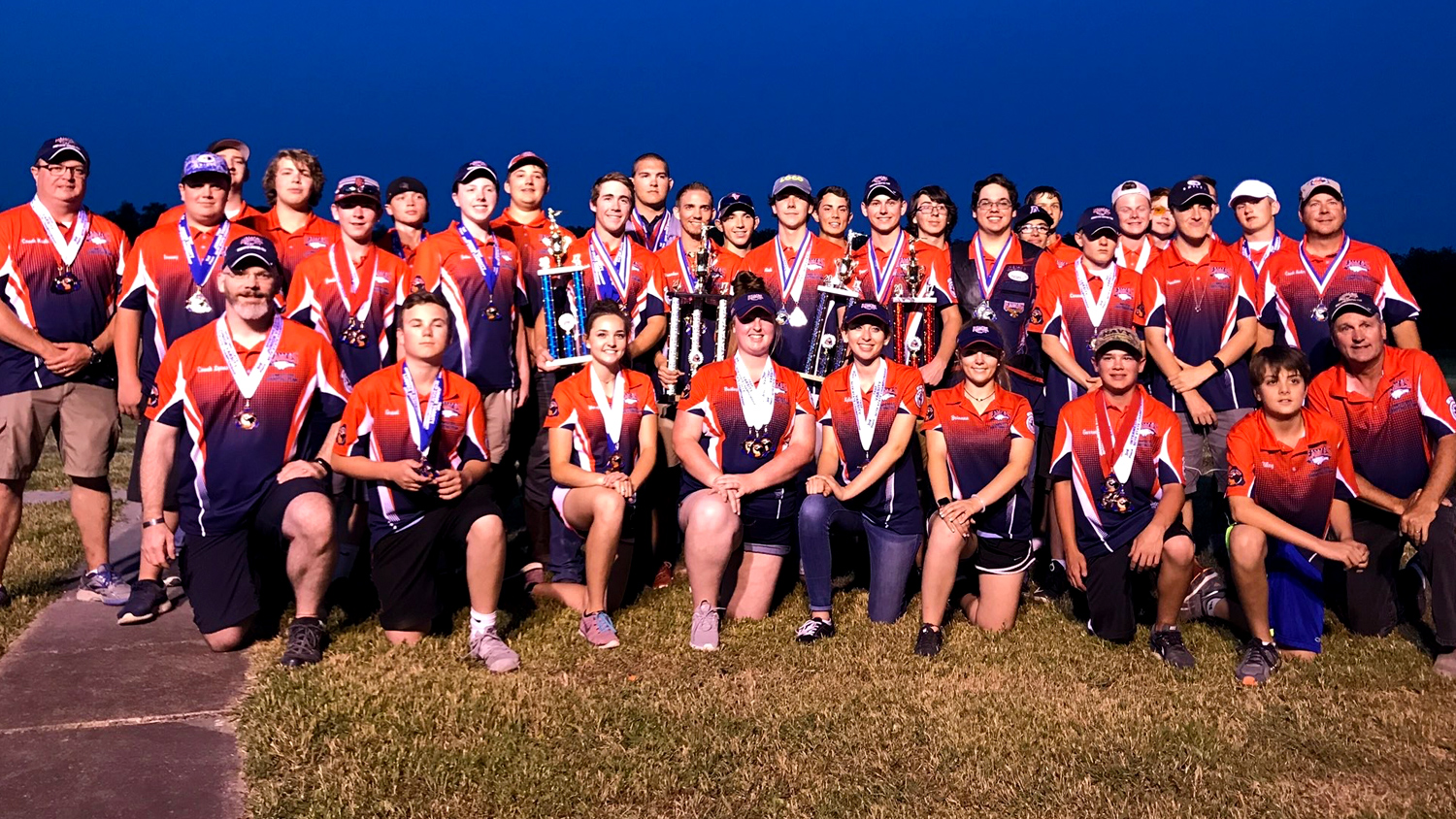 The Allen Eagles will have to step up their game next year. The level of competition just keeps getting tougher with more and better teams competing. In poignant reflection regarding the six young men accepting top honors for Allen … "All seniors," Anderson lamented to the crowd at awards bringing about cheers of respect and hope for next year's honors.

Being Texas' largest high school with over 6,000 students, Allen is always a prominent team contender. But, other teams and individuals showed they are serious about shooting including SCTP regulars Southlake Clay Target Team (Champion Skeet Team) and Trinity Christian Academy (two of the top three Intermediate Skeet squads). Other area school teams that earned medals and trophies in various events included Burleson Spartans, Marcus, Coppell, Liberty Christian Academy, Argyle Eagles, Red Oak, and Highland Park.

Getting in on the act, newcomers Katy Dusters (Champion JV Skeet & Sporting Squad) and Dripping Springs (second Place Varsity Sporting Squad in a 22:21 tie breaker over Katy) proved their metal with strong performances and bringing a crew of lady shooters sure to raise the bar not only for Texas, but nationally.

Not letting the big 6A schools take all the glory, 4-H and recreational teams came from far and wide to show their stuff. Ellis County 4-H, Ennis Clay Target Team, and Hallettsville made their presence known by earning lots of awards and accolades for their performances.

Perhaps the true champions … new team and late entry Nacona made their first appearance in a big-time tournament shooting under the lights in the overflow time slots on Friday night. From the smiling faces, I'd say they're hooked.

For complete event results, please visit the SSSF SHOT System public scoreboards.