Over the past few years, the annual USPSA In-Person Board meeting has been held right after the Florida Open. It has been used as a time for Board Members and Directors to get together, shoot a match and remember what the goal of USPSA is—to promote safe, fun and fair practical shooting. So why wouldn't we want to shoot a match together before heading into the meeting to review the previous year and set goals for the current year?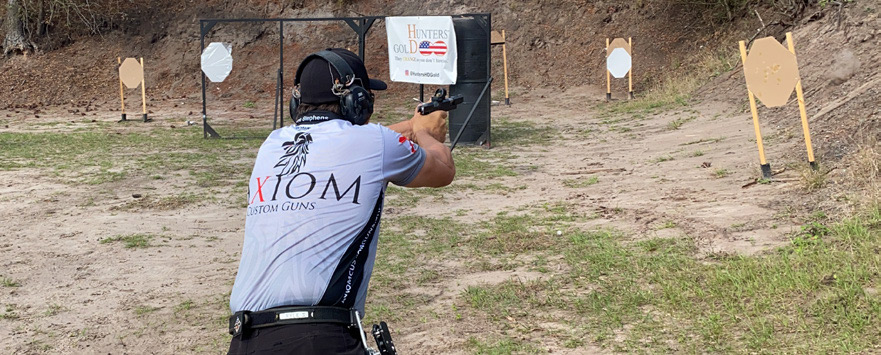 Historically known as the first major USPSA match of the year, the Florida Open is also known for being a difficult match. Using all IPSC targets automatically reduces your count by 25 percent—at least that is what it seems like. Shannon Smith announced earlier this would be his last time as the match director for the Florida Open as he would be leaving Universal Shooting Academy shortly afterwards.
I happened to click on the Firearms Nations Podcast hosted by Arik Levy that Smith was on before the match, where he said that this was going to be the hardest one yet. Actually, what he said was that his goal was to make you rethink why you do this. He didn't let us down.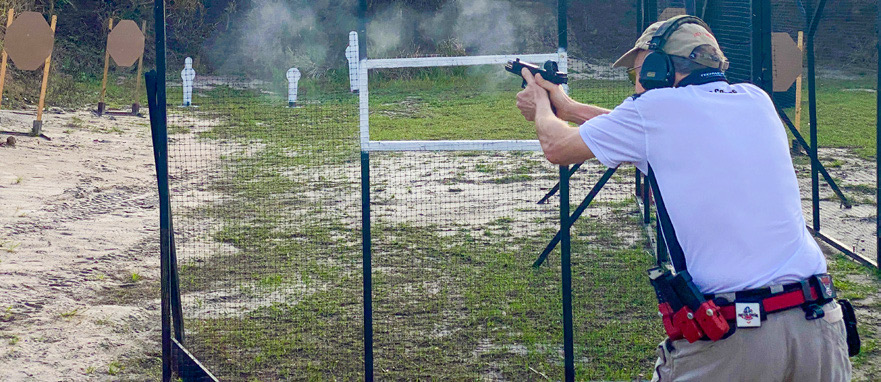 The Open had 226 competitors tackling the 10 stages that Smith put on the ground, with the help of Bruce Rosenthal and his sick twisted mind for stage setup. The largest division was Open with 78 competitors, followed by 48 in Carry Optics and 33 in Limited. Production had 31 competitors and only 28 PCC folks showed up. I am sure that the seven people in Single Stack, along with the single hearty soul in L10 all wished they had had a rifle instead, after getting smacked around on Smitty's stages.
After arriving at the range a day early, I mentioned to Smith that I was shooting Production. Smith is a professional trainer and his advice was, "I have seen you shoot. Pro tip, shoot something with more rounds and that you are gooder at." He once gave me other shooting advice at a match, "Either keep shooting that fast and get your hits, or maybe aim." I didn't take his advice that time, but this time I did and shot Carry Optics. It didn't matter.
As I mentioned, when it comes to Match Director purposes, Smith prefers IPSC targets for the Open match. He also likes to cut them in half, hang no-shoots on them and have hard cover as well. For this match, he  decided the half-size IPSC target wasn't hard enough, so he stuck them on swingers at 20 yards all over the place. Not just one either—many of the swingers had two half-size IPSC targets on them or were double swingers.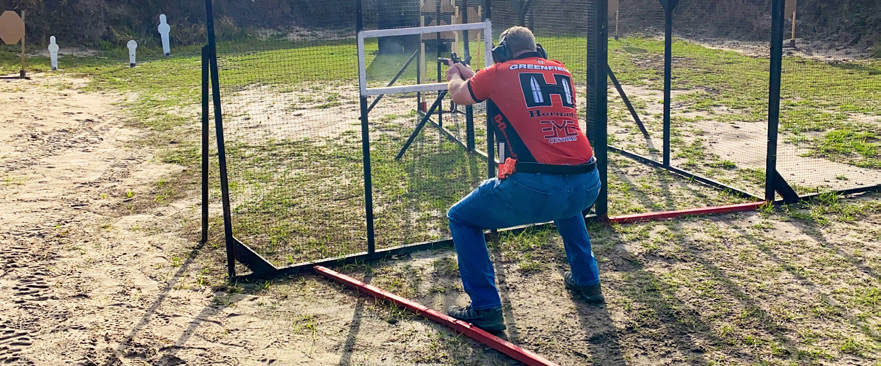 Of the 226 competitors there was only one, Frank Garcia, who had no misses. Three shooters had only one miss—John Browning, Shannon Smith and Sal Luna. The rest of us had multiple misses on Smith's little "going away" present to competitors. I am typing this with just middle fingers right now. The "Board Squad" shot on staff day, so we didn't get to share our misery with everyone else who came to the match over the next three days.
The stages were as advertised, tough. The match didn't disappoint, although your performance at it, at least mine, may have. Smitty has put on some great matches during his time at Universal Shooting Academy which never let you down when it came to challenging your shooting skills. He has done a great job of setting up stages that flow well, as well as options and challenges. Plus, Smith is the reason Universal Shooting Academy has conducted successful shooting events for many years—including all of the USPSA Nationals held there.
Smith definitely put his signature on his last Florida Open, and it is fitting that he walked away with the Open win over second place JJ Racaza. Shane Coley and John Browning were back dueling it out in Limited division, with Coley taking the win this time. Trace Decker secured High Overall in Carry Optics ahead of Jeff Emrich, and Sal Luna had an almost 15-percent lead for the Production victory. Lena Miculek edged out Justine Williams in PCC. In addition, James Ramos was the Single Stack victor.
Article from the May/June 2021 issue of USPSA's magazine. Photos by Jake Martens.
---
Read more:
The Infinity Firearms Experience