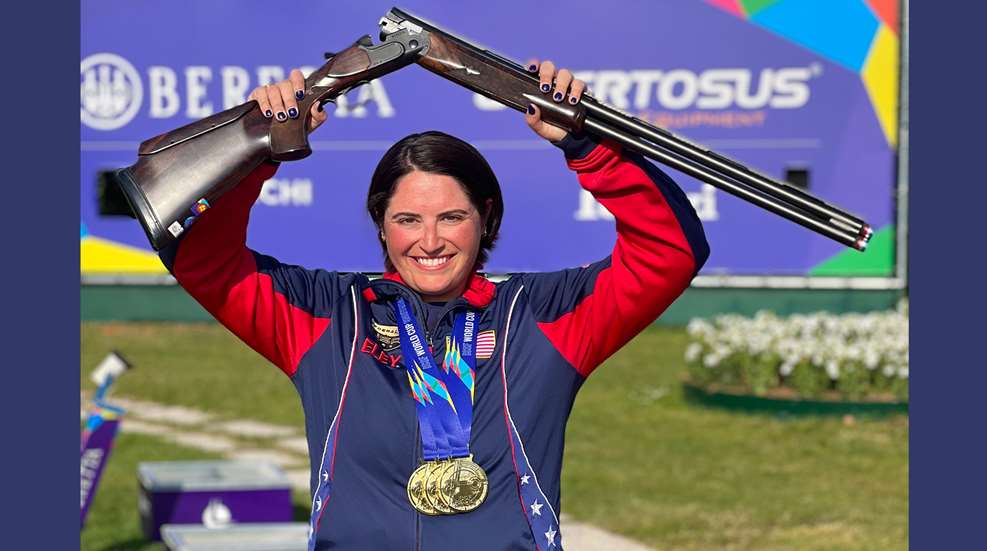 USA Shooting athlete Caitlin Connor walked away from the 2022 ISSF World Cup Lonato with three gold medals in the women's skeet individual, women's skeet team and mixed skeet team events. Her skeet gold medal sweep is a first for USA Shooting. This World Cup was held April 19-30 in Lonato, Italy.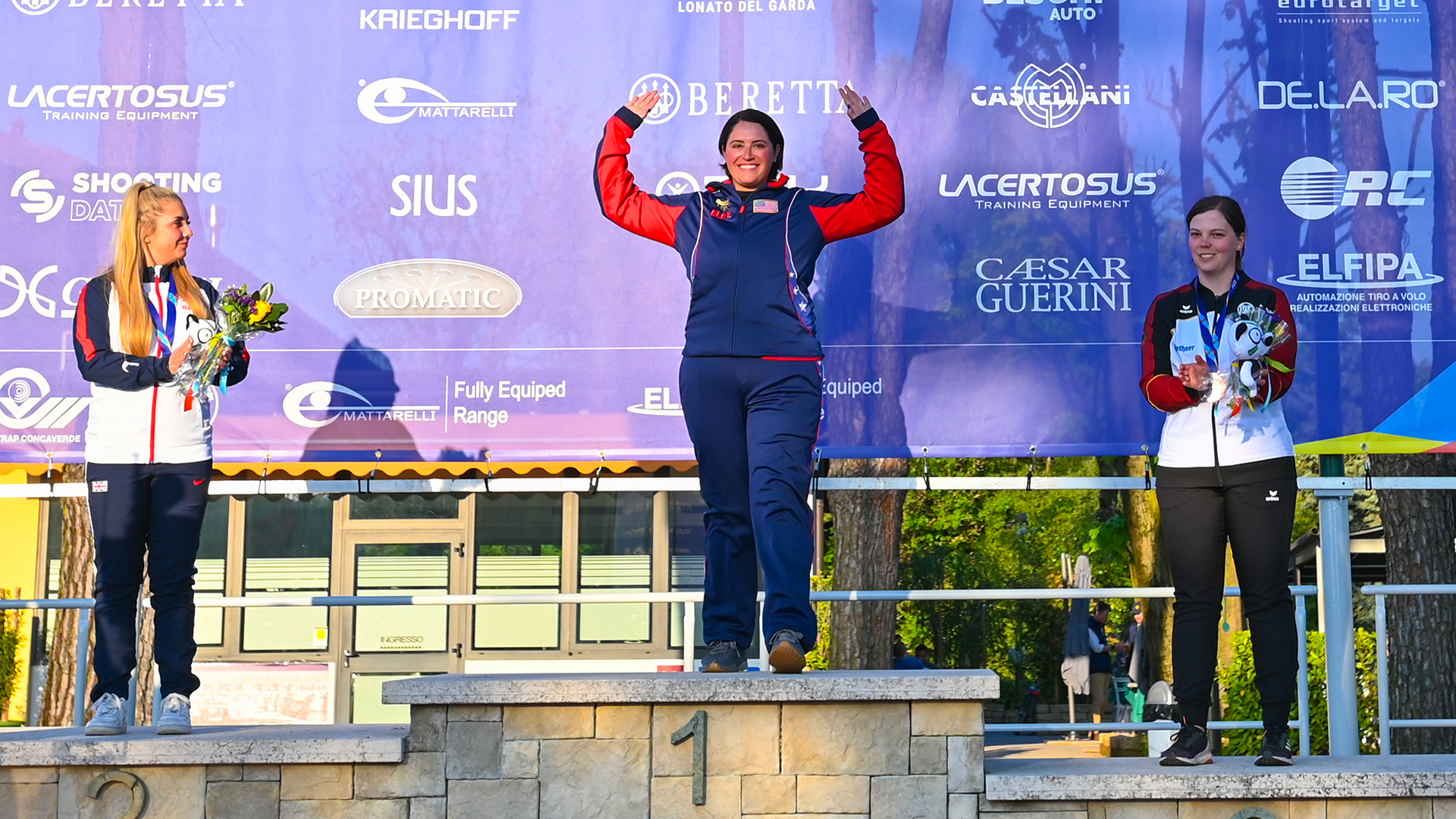 Connor, who hails from Winnfield, Louisiana, is a seven-time 2022 World Cup medalist and the 2018 women's skeet world champion. Here is what she said to USA Shooting's Brittany Nelson about her 2022 gold medal haul in Italy.
"It feels really cool [to have a gold medal sweep]," said Connor. "I have been working hard the past few months, waiting for it all to come together. I was really happy that it happened in Lonato."
To win her first individual ISSF World Cup women's skeet gold medal, Connor defeated Amber Hill of Great Britain in the final match by one target, 37-36. Prior to that, she finished qualification in third place overall with 122 (+3).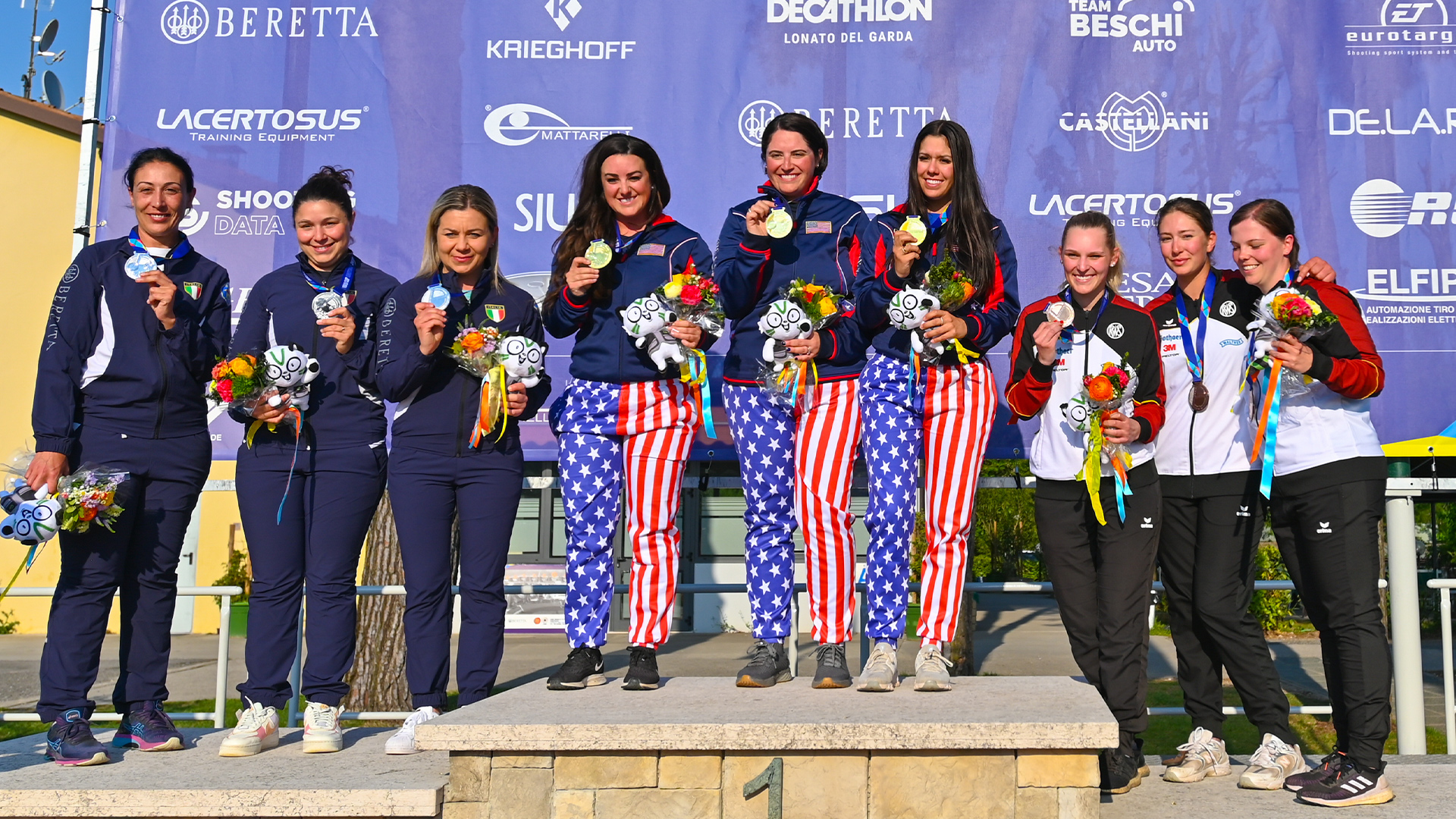 As for the other two gold medals for Connor, another came in the women's skeet team event with teammates Amber English, the Tokyo 2020 Olympic gold medalist, and Dania Vizzi, a two-time 2022 ISSF World Cup Lima champion. Crushing 74 targets, Connor led the way for Team USA in qualification. After finishing the qualification round in first place with 215 targets, the trio triumphed over Team Italy in the gold medal final with a four-point margin, 7-3.
Connor won her next gold medal in the mixed skeet team event paired with Vincent Hancock, the Tokyo 2020 Olympic gold medalist and 2022 Lonato World Cup men's skeet runner-up. They earned first place despite never shooting together as a team in the past. Connor and Hancock exited qualification with 145 (+8) hits, placing them second, behind the French team scoring 145 (+9). In the mixed skeet team final, Team USA rocketed past the French shooters, 7-1, to win the gold medal.
Team USA earned four total event medals at the match, there golds and one silver.
Next on the schedule for the USA Shooting shotgun team is another ISSF World Cup later this month, this time in Baku, Azerbaijan, from May 27 to June 7.
View the official results of the 2022 ISSF World Cup Lonato here.