If you've been looking at getting into precision rifle shooting or you're still new to the sport, an initial obstacle for many is matching your determination to win within your personal budget. It can get expensive. While there are many different ways to save money, here are five tips to start saving from the get-go.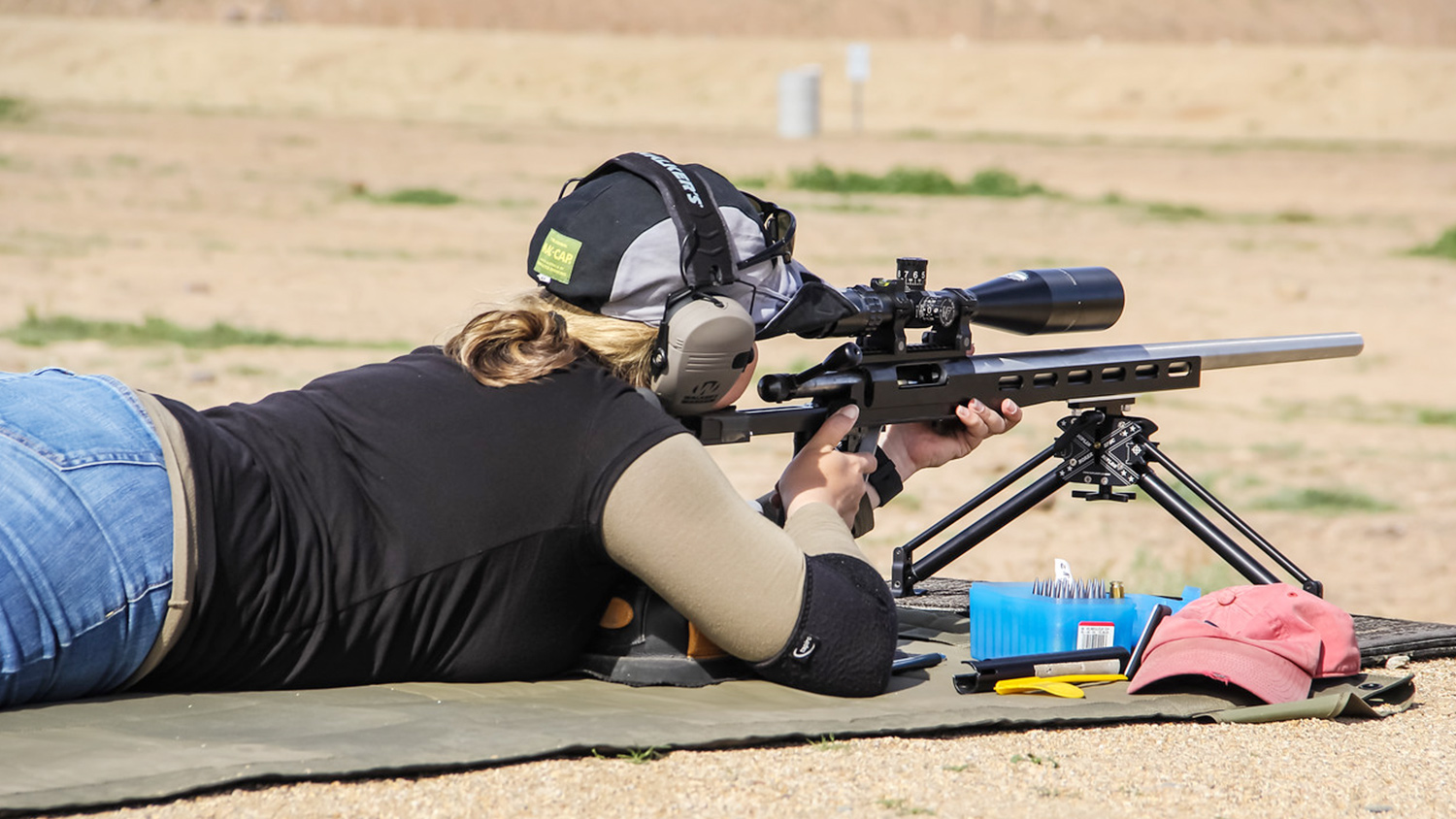 1. Don't get wrapped up in brand names and large price tags. While it is nice to have equipment that carry that "big name" and price tag to match, these things aren't always necessary to get the job done. If you just want to "dip your toes" into the sport, opting to begin with a lower cost rifle and optic combo can save you a lot of cash.

Does the brand you're considering have a similar product in a lower price range? You may want to give those products in the lower price point a try. One of the best parts of living in the era of YouTube and online streaming is that you can find reviews for virtually any product done by professionals and amateurs alike. If you are willing to have a little wiggle room regarding what is acceptable, your savings will add up quickly. If you decide that a product did not work well for you, you can always sell it and recoup a large percentage of the cost. Mid-range and high end shooting accessories and rifles tend to hold their value rather well.

Speaking of used gear, you may want to check the market for used brand-name gear before you buy new. You may find an excellent deal you may have missed otherwise. Quality gear continues to perform well even after being used.

Items such as tripods definitely have obvious quality and price ranges. In the lower ranges, in general you get what you pay for—harsh adjustment, weak lock-down points, and overweight. In the mid to upper strata of tripods, the quality increases drastically. Some people opt for the most expensive tripods on the market. Others gravitate to upper-mid range of carbon fiber tripods, such as the Feisol line.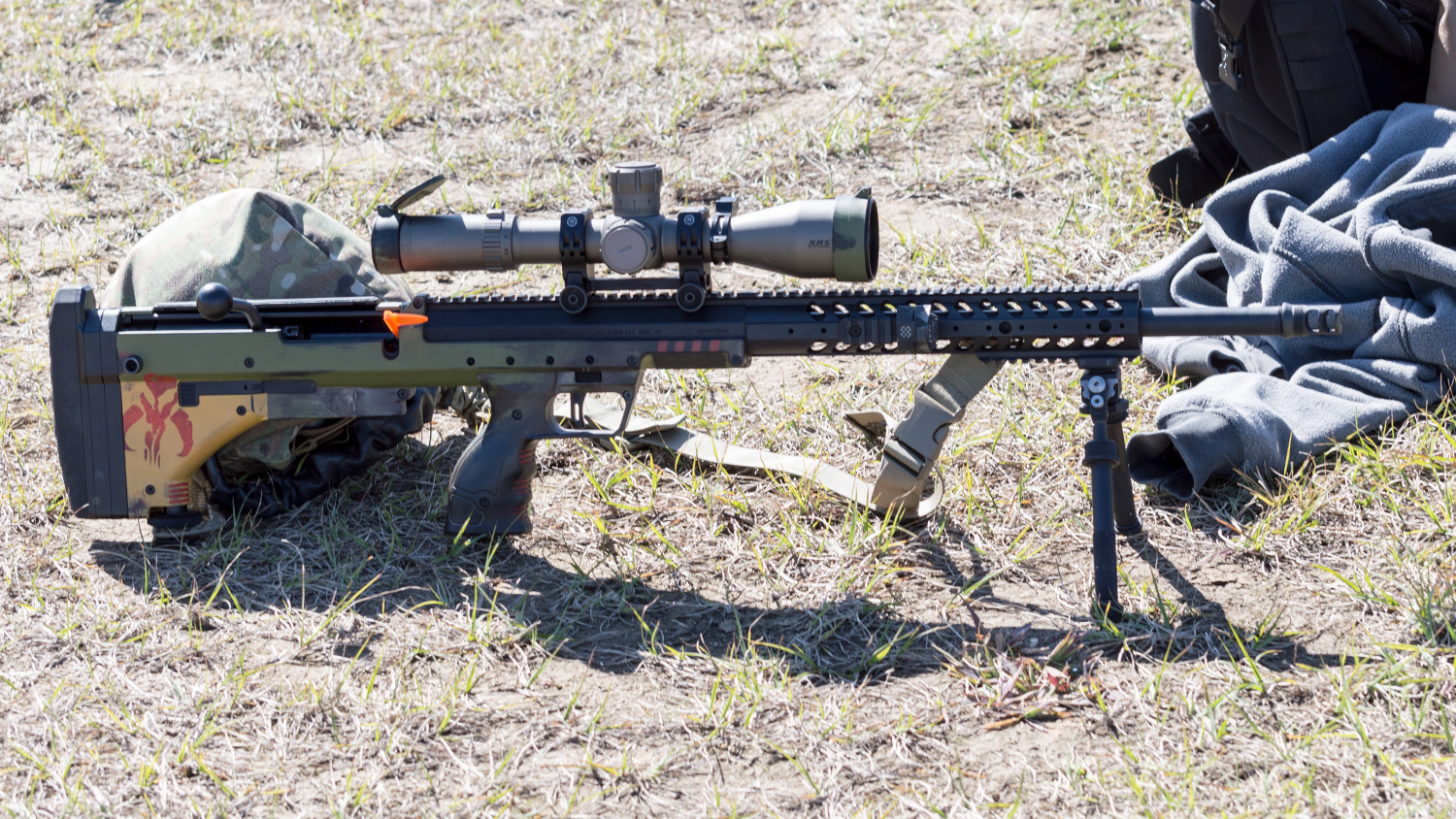 If you plan to sick with the sport for a longer period of time, it's more cost effective to spend more money up front. Consider buying a custom or semi-custom rifle setup from the beginning, and you will only pay once. There are many excellent brand-name rifles that shoot lights out right off the shelf, such as Accuracy International and Desert Tech. These rifles have barrels that are easily swapped out by the owner, which really sweetens the deal—especially if you want to dabble with different cartridges. If you change your mind or want to sell the rifle you purchased, quality rifles hold most—if not all—of their value.

2. Don't be afraid to build and fashion your own gear if you are capable. As they say, necessity is the mother of all invention. Some of the most useful (and pricey) gear started life as something another shooter came up with in their garage and then refined for mass production.

Not everything that you may need on the firing line has to be purchased. A lot of useful gear can be made yourself for a small fraction of the cost of factory built gear sold at retail prices. Many shooters are able to cut and sew their own large and small rear support bags. Other shooters have fashioned shooting sticks from aluminum tubing, wood, and even old used trekking poles they found at garage sales. The best part of building your own gear is that it meets your exact needs and specifications. You can get that support bag to the exact weight and firmness you are looking for. Or you can make shooting sticks the exact height, color, and material you prefer. The possibilities are only as limited as your imagination.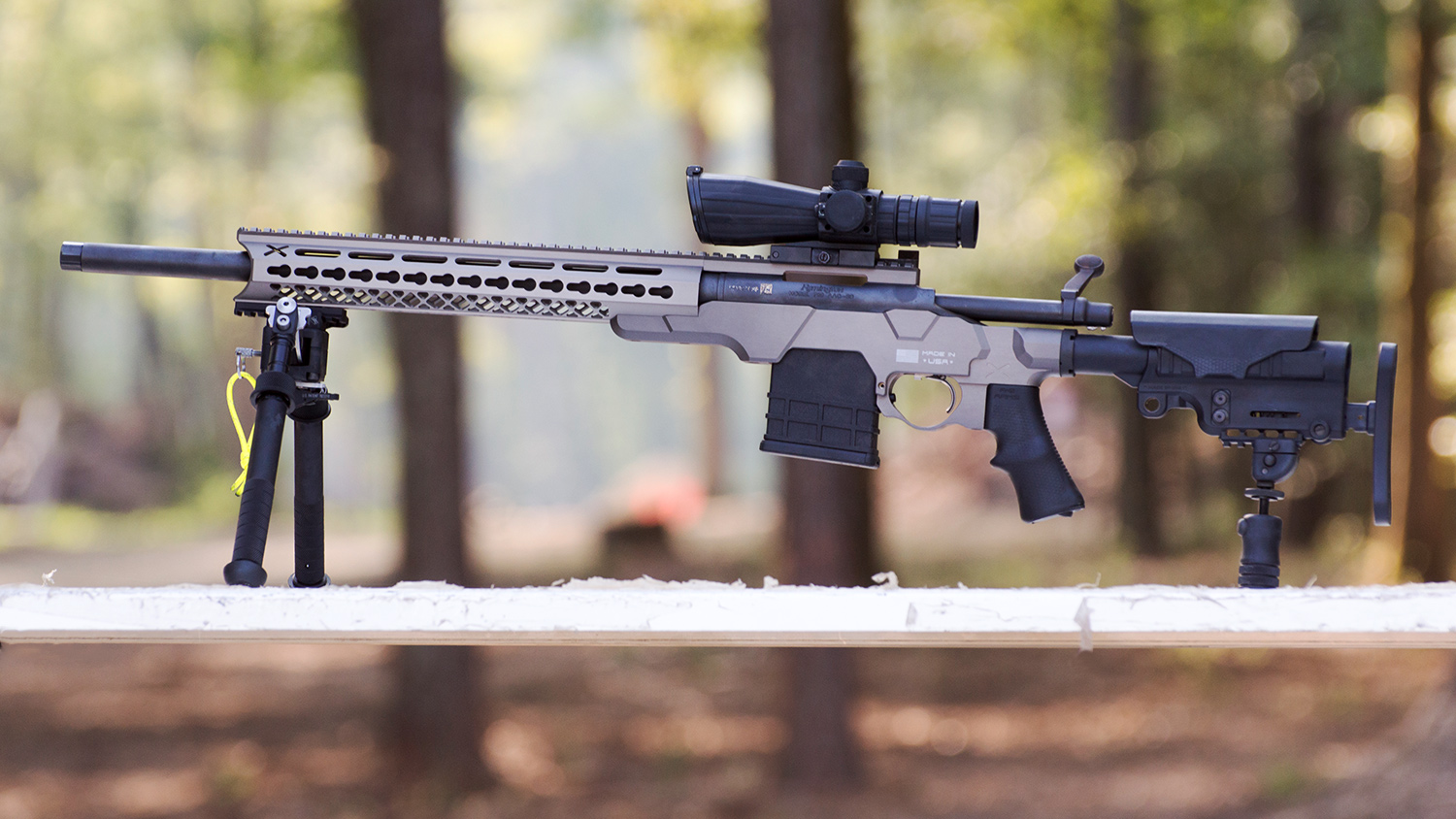 3. Take advantage of friendships you have in the sport. Once you've gotten the rifle, gear, and ammo you need you've probably spent a decent chunk of cash. The next priciest things in competition shooting is probably going to be travel and lodging. An overwhelming majority of people who shoot precision rifle are extremely friendly and like-minded people. It doesn't take long to make great friends in the sport—take advantage of these connections and try to be part of a group that doesn't mind sharing travel costs.

If you are planning drive to a venue, try to find friends who are also planning to attend the event. Splitting gasoline can stretch your dollar considerably. If you and your friends are comfortable together, you may also share rooms in a nearby hotel. With many rooms averaging $200 per night, splitting that between two or three people can be much easier to swallow. Some people also own small campers or RV's that will accommodate more than two people, and this is a great way to save costs as well because you're splitting fuel and room all at once. Camping areas are generally cheap as well at around $40 per night.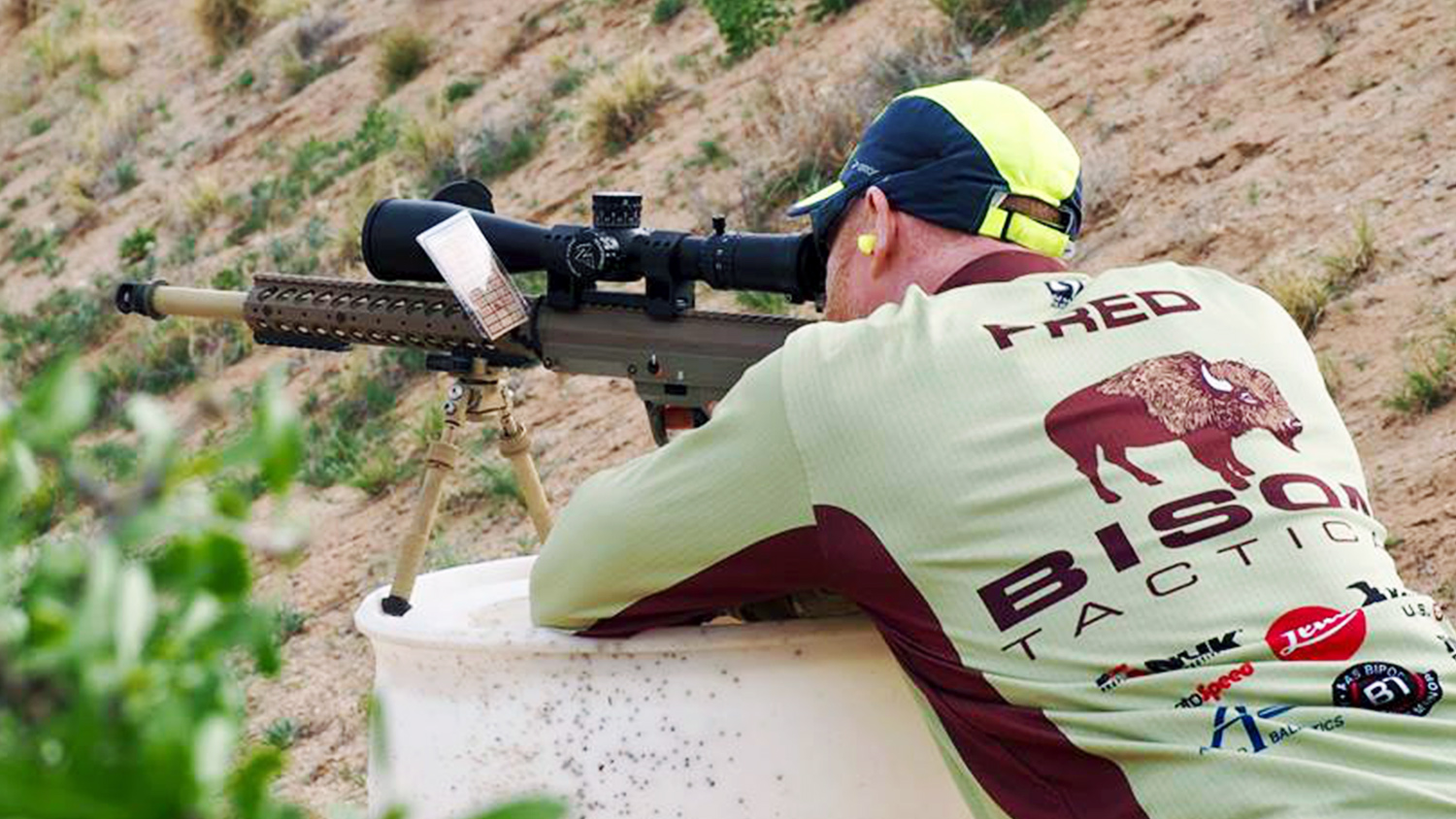 Another benefit to having friends in the sport is the opportunity to borrow and lend. Many friends exchange gear, ammunition, and even rifles from time to time. Paying it forward can save you money if you just need certain items for the weekend. Additionally, your friends might be aware of precision gear you have not learned about yet. Or, they may be a bit more advanced in a certain subject and can share their experiences.

4. Consider learning how to load your own ammunition. While there is a learning curve associated with reloading, the rewards gained once you're off to the races are well worth it. If you can afford accurate, factory-loaded ammunition you will be trading convenience for cash. However, most precision rifle shooters load their own ammunition.

The obvious first reason to reload is to save money. By re-using brass cases and buying your own components, you could be making rifle rounds for around 50-60 percent the cost of factory ammo depending on your chosen components. The less obvious reason to reload for new shooters is that consistency and accuracy is typically greatly improved over mass-produced ammunition. You will be able to keep your cartridge specifications very tight, your powder charges consistent, and bullet seating depths right where they need to be. When the standard deviations of your bullet velocity drop, consistency improves. Also, when you find the correct powder charge, bullet, and bullet seating depth combination—your group sizes should shrink significantly.

A lot of reloading equipment lasts for decades, and as people's tastes and hobbies change they will sell their used equipment. Used presses, scales, and priming tools are easy to find searching online marketplaces. Additionally, there can be great deals on components and reloading equipment if you spend some time looking.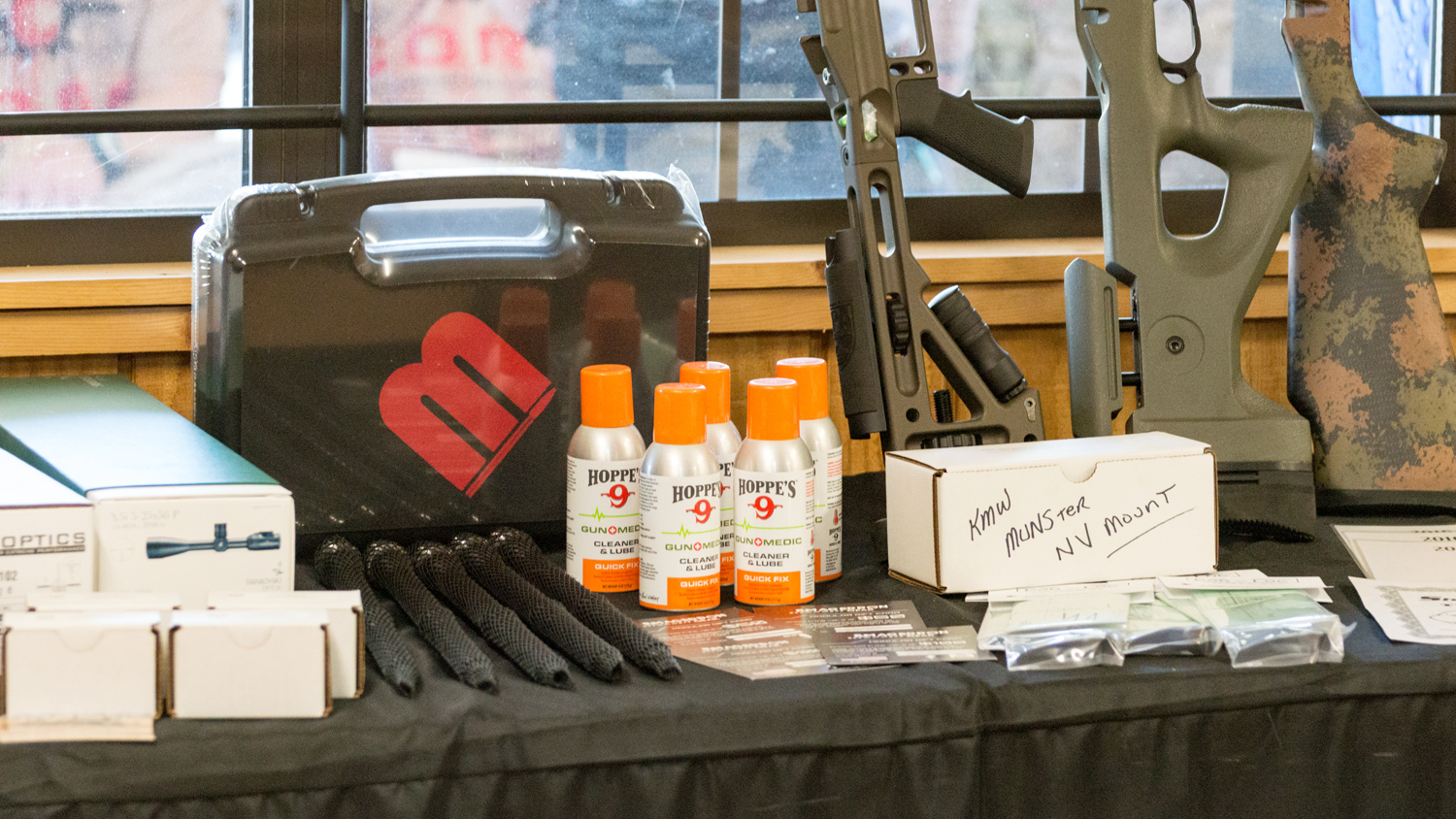 5. Smaller local and regional matches cost less to shoot and are quite fun. They are a great way to get a lot of bang for your buck. These matches are usually a single day, have an entry fee of less than $100, and may be much closer to your home than a national match. The courses of fire are still very challenging, and they can be a great opportunity to meet like-minded people in your immediate area. Also, you may not have to drive nearly as far for a local match, so room and board may not be necessary. Often, small cash prizes are paid back to top competitors, and sometimes there are smaller prize tables. Some match directors may decide to raffle some prizes if there are a lot of new shooters present.

These days, large national-level matches have become more expensive in the entry fee department. Many now range from $200-$500. Granted, these matches are very large and tend to last a few days. And, there is nothing wrong with that at all. Most matches are well run, prize tables are large, and courses of fire are very challenging.