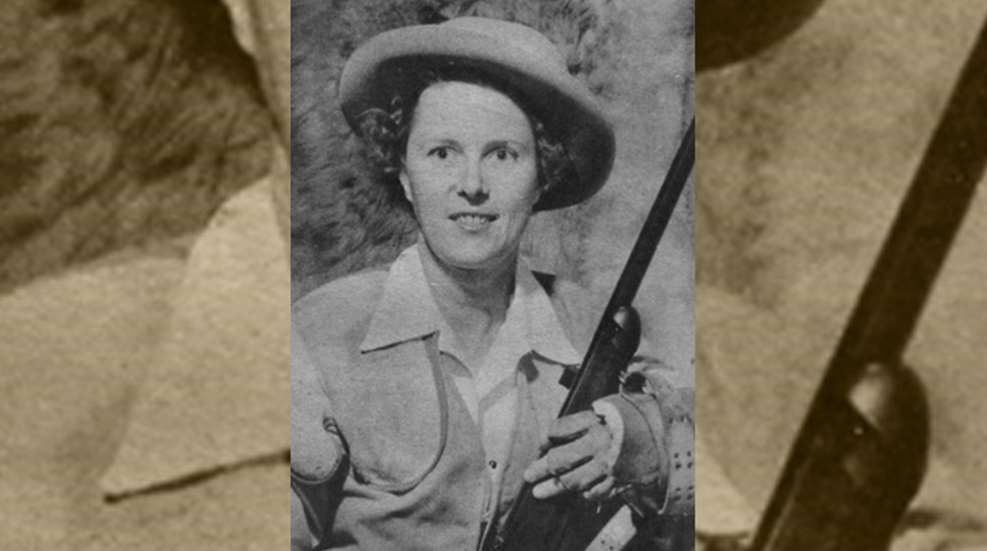 After she began her shooting career in 1929 as a member of the University of Washington women's rifle team, Alice Bull went on to gather a near-endless list of state, regional and national shooting titles.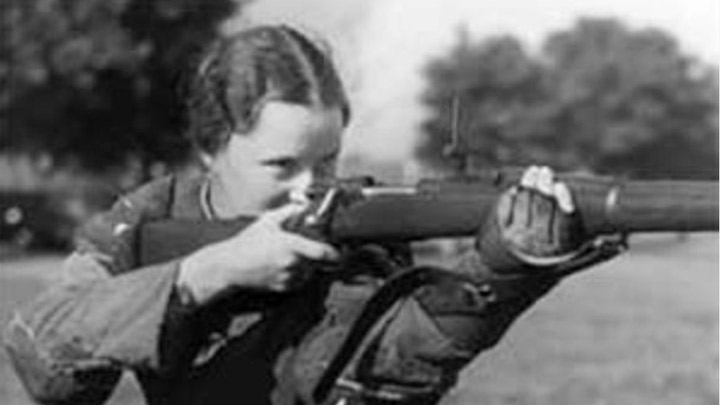 Her talents on the firing line at Camp Perry are considered legendary. Bull won no less than four National Women's High Power Rifle Championships. She took second place in the 1935 Member's Match, then became first woman to win a President's Hundred Tab the following year (she placed 19th). Additional historical firsts for Bull are when she became the first woman to earn a a Distinguished Rifle Badge (1961), the first woman to serve on the National Board for the Promotion of Rifle Practice and the first woman elected to the NRA's Board of Directors, serving from 1949 until 1998.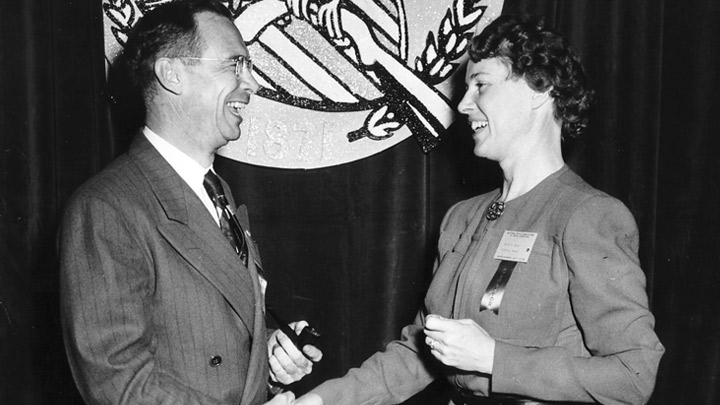 For all her life, from college until she died in 1998, Bull was closely and successfully associated with rifle shooting. As mentioned, in the 1920s she coached and shot on a national champion collegiate rifle team. In 1959, she was the first woman to earn a leg toward the Distinguished Rifle Badge. She served on the Army's National Board for the Promotion of Rifle Practice and on the NRA's Executive Council.
Today, a national rifle marksmanship trophy is awarded in her honor and to commemorate Bull's achievements in the shooting sports. The Alice Bull Trophy is awarded to the civilian having the highest aggregate score in the President's Match and the National Trophy Individual Rifle Match.
Last but certainly not least, Alice Bull was the first woman ever elected to Honorary Life Membership in the NRA.
Have you seen the new NRAWomen.com website yet? Be sure to check it out for more great stories about women in the shooting sports.
---
See more:
History Lesson: 1906 'Plinky' Topperwein