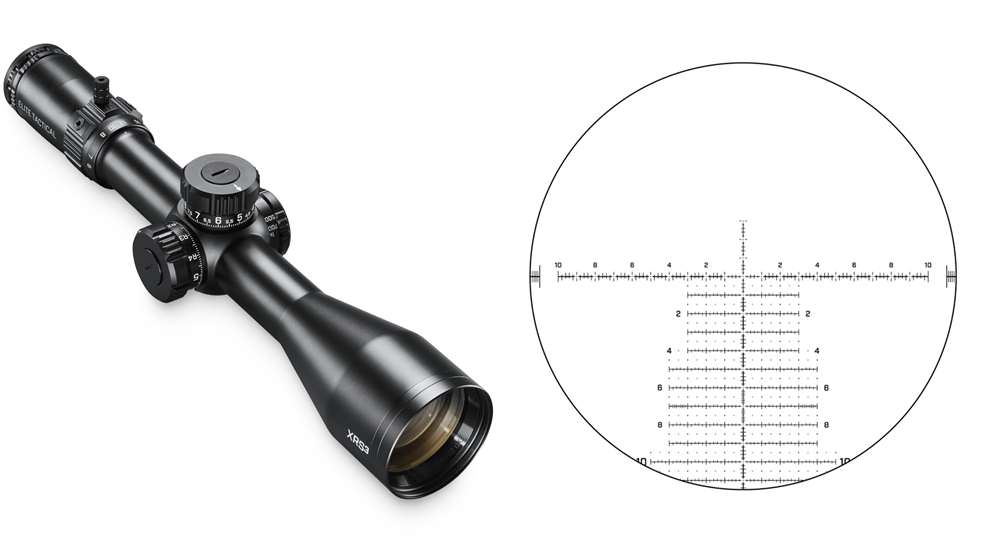 Bushnell has introduced a new EQL reticle option for two optics—the Elite Tactical XRS3 6-36X 56 mm FFP and DMR3 3.5-21X 50 mm FFP riflescopes. The company says the EQL reticle "is designed to give shooters a more streamlined view for faster acquisition without sacrificing precision."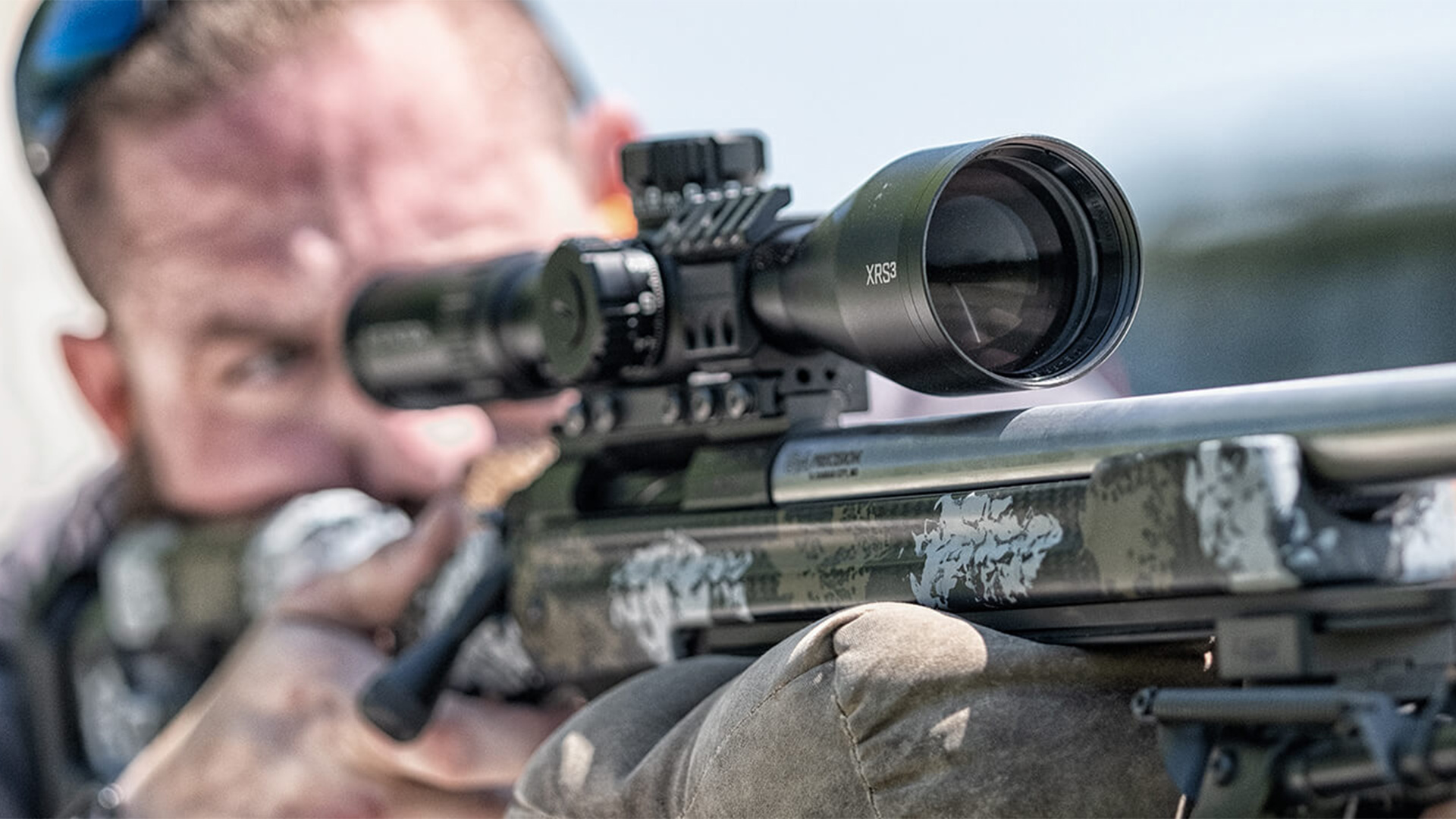 The new EQL reticle is a 0.2 MIL grid with a wave-based hash system, with intermediate floating and overlap dots that are thinned. In essence, the reticle is "opened up" where possible to reduce perceived complexity and target obstruction. Additional EQL reticle features include main stadia integer floating dots, half-value overlap dots and integral milling bar sections.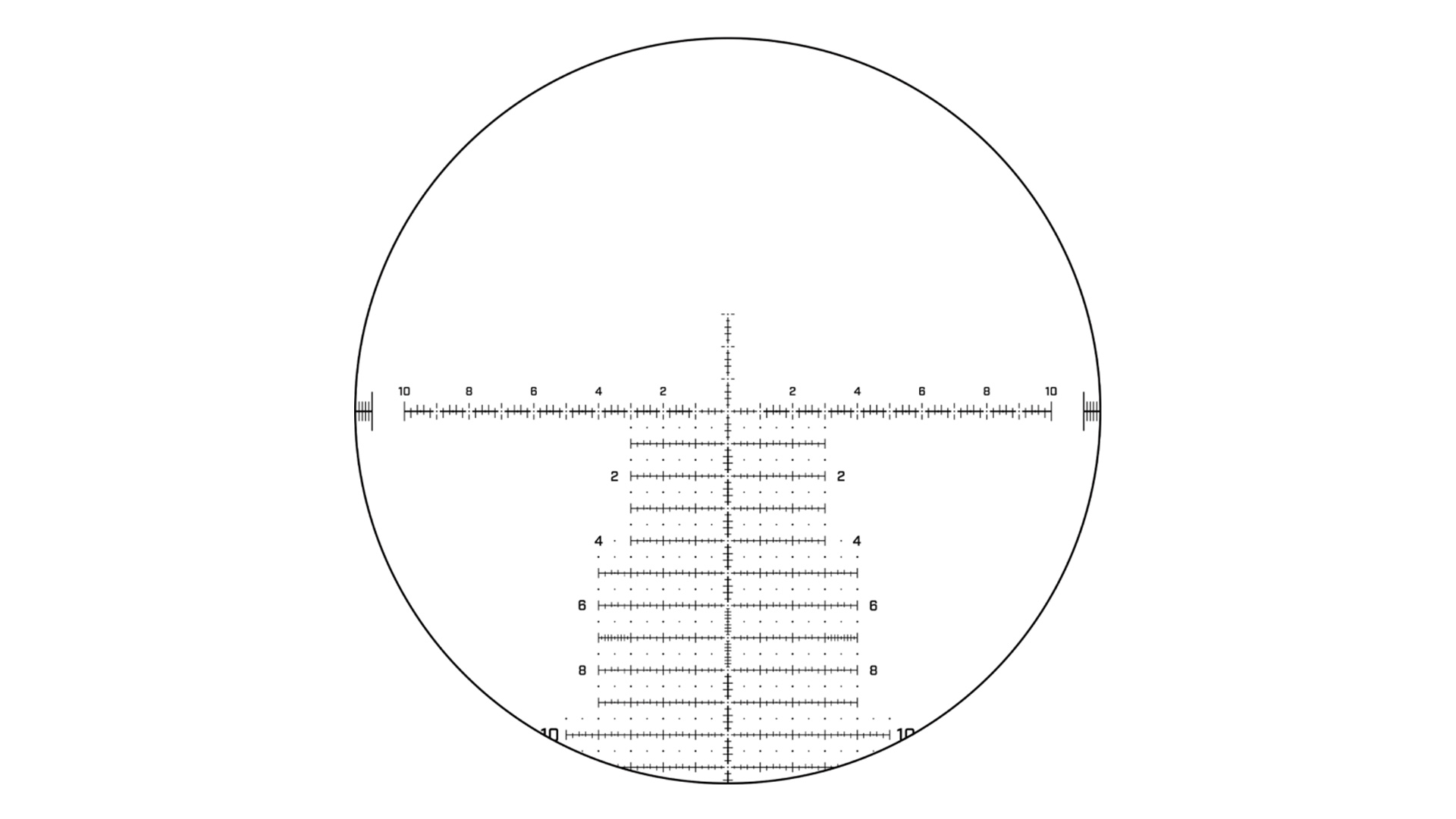 Both the DMR3 and XRS3 include a high magnification ED Prime objective lens, multi-coated elements, EXO Barrier protection and a new reticle element coating. Bushnell says about the new coating: "[It] pushes the limits of the ultrawideband coating system by increasing light transmission by nearly two percent over previous designs." These scopes also boast a multi-position ThrowHammer magnification lever with right-handed and neutral positions for the DMR3 and right-handed, left-handed and neutral positions for the XRS3.
Additional features that are common to both optics are a RevLimiter zero-stop elevation turret, locking windage target turret, reduced minimum parallax settings, D-LOK locking diopter and a removable sunshade. Additionally, the XRS3 and DMR3 are IP67 rated against water and dust, argon purged to reduce fogging and have 34 mm main tubes built from a single piece of aircraft-grade aluminum.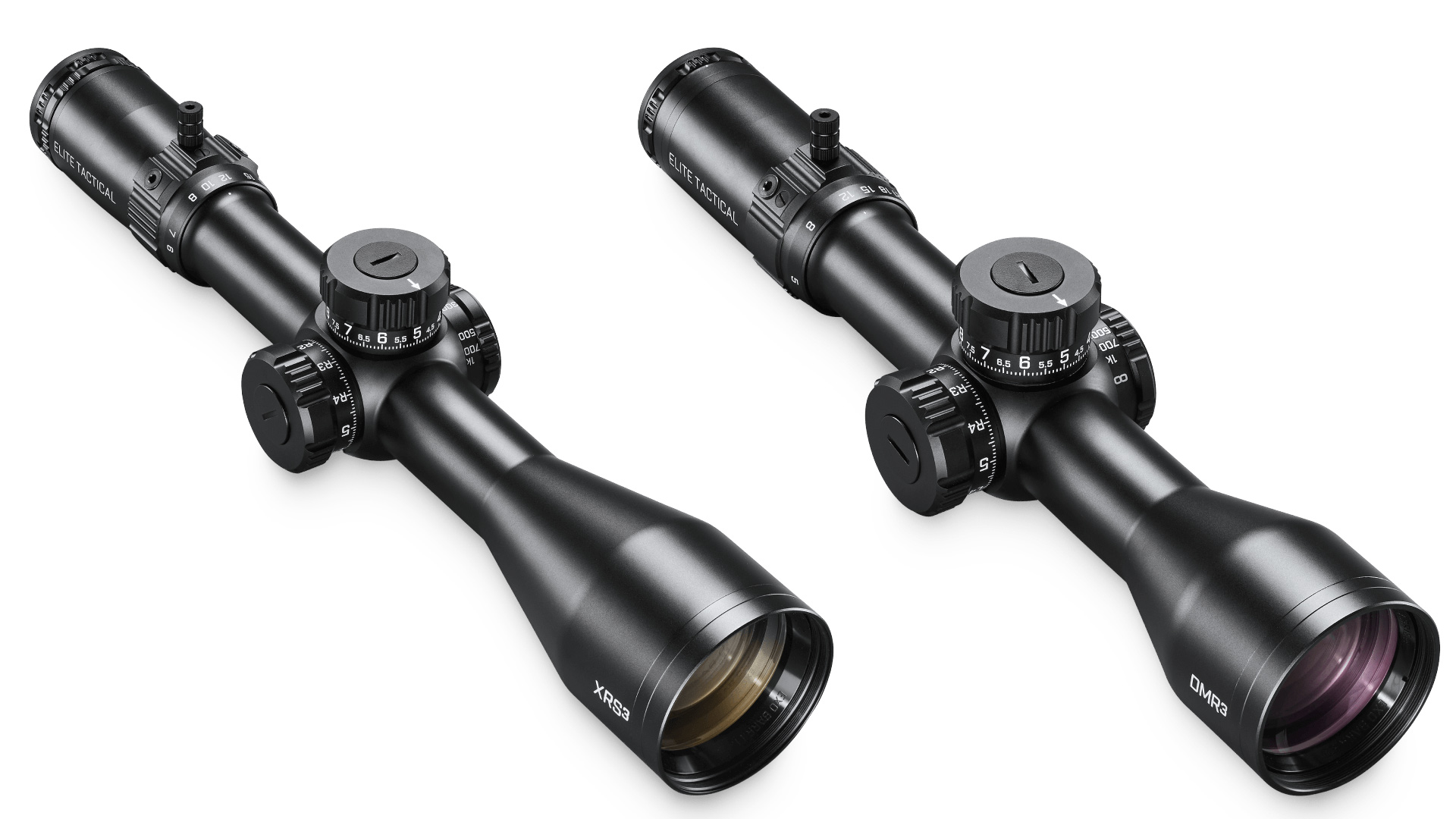 For long-range competitive shooters, the XRS3 offers the highest magnification in Bushnell's Elite Tactical family with 36X magnification. Adjustment-wise, the XRS3 has 29 MILs of elevation travel and 15 MILs of windage travel. The scope is 14.8 inches long and weighs in at 38.9 ounces.
As for the DMR3, it features 32 MILs of elevation travel and 20 MILs of windage travel. The scope is 13.2 inches long and weighs less than the XRS3 at 35.5 ounces.
Bushnell says that both optics will be available this summer. Learn more at bushnell.com.
---
Read more:
Federal Showcases HOA Target Loads For Skeet, Sporting Clays & Trap Competitors At SHOT Show 2022