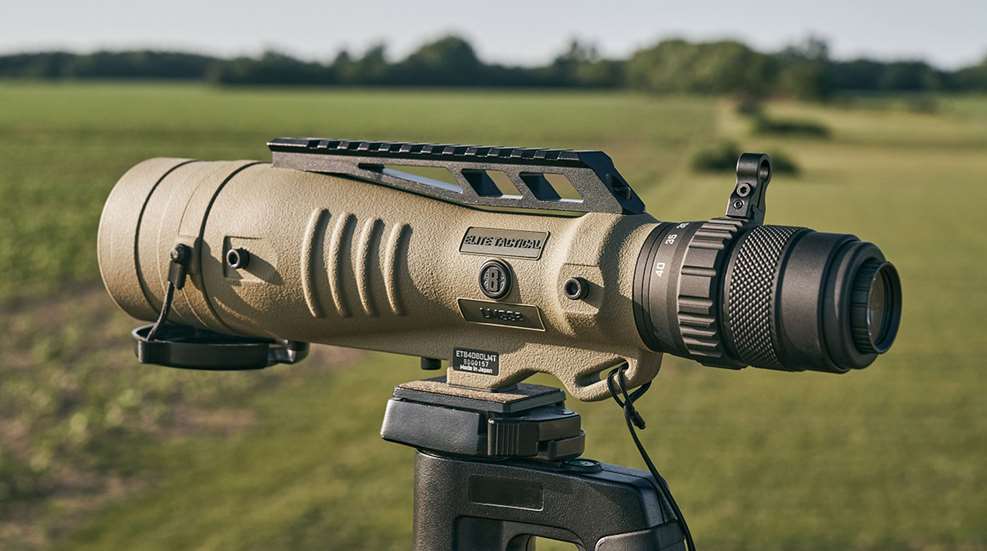 Bushnell says its professional-grade Elite Tactical compact spotting scope reaches "an even higher level" with the release of the new 8-40x 60 mm LMSS2 optic.
The Elite Tactical LMSS2 combines compact HD glass with a military-grade riflescope optical design. It builds upon the original Lightweight Modular Spotting Scope (LMSS) with upgraded exterior lens coatings, updated HORUS reticle options and a power-change throw lever. Competitive shooters, military personnel, law enforcement officers and hunters can use the LMSS2 to complement MIL-based riflescopes.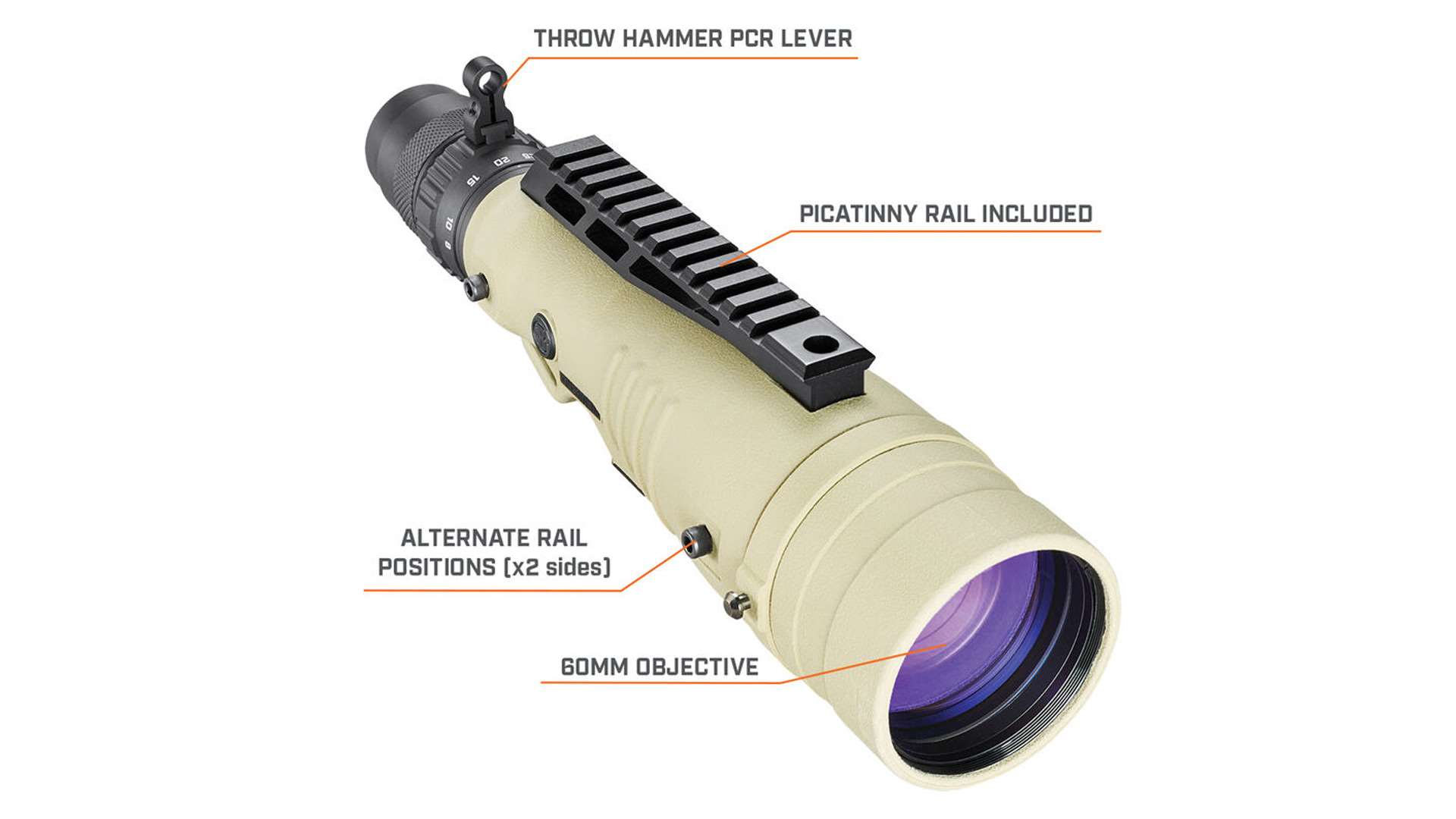 Designed for long-range shooting, the LMSS2 sports multi-coated optics paired with ultra-wideband coatings to allow for more light transmission in low-light situations. The compact HDOS system is lightweight without sacrificing resolution or contrast. Rugged aluminum alloy chassis construction meets IXP7 waterproof standards, and heavy-duty rubber overmold keeps glass and mechanical components protected. A throw Hammer PCR lever makes magnification changes easy. Finally, Bushnell's exclusive EXO Barrier molecularly bonds to exterior lens surfaces to repel water, oil, fog, dust and other debris.
As for reticle options, the LMSS2 Elite Tactical is available with the either the Horus H322 or the TREMOR4 spotting-scope reticle. The H322 is designed as a companion to the H59 and H58 riflescope reticles, and is useful for spotting with any MRAD-based riflescope reticle or where real-time measured targeting information is required. The 0.2 milliradian Horus Grid and rapid range bars make it helpful for those looking for wind and drop compensation, target range estimation and follow-up shot spotter communication capabilities. The TREMOR4 builds on the H322 and is designed as a companion to the TREMOR2, TREMOR3 or TREMOR5 riflescope reticles, with its 0.2-MIL Horus Grid and time-of-flight wind dots.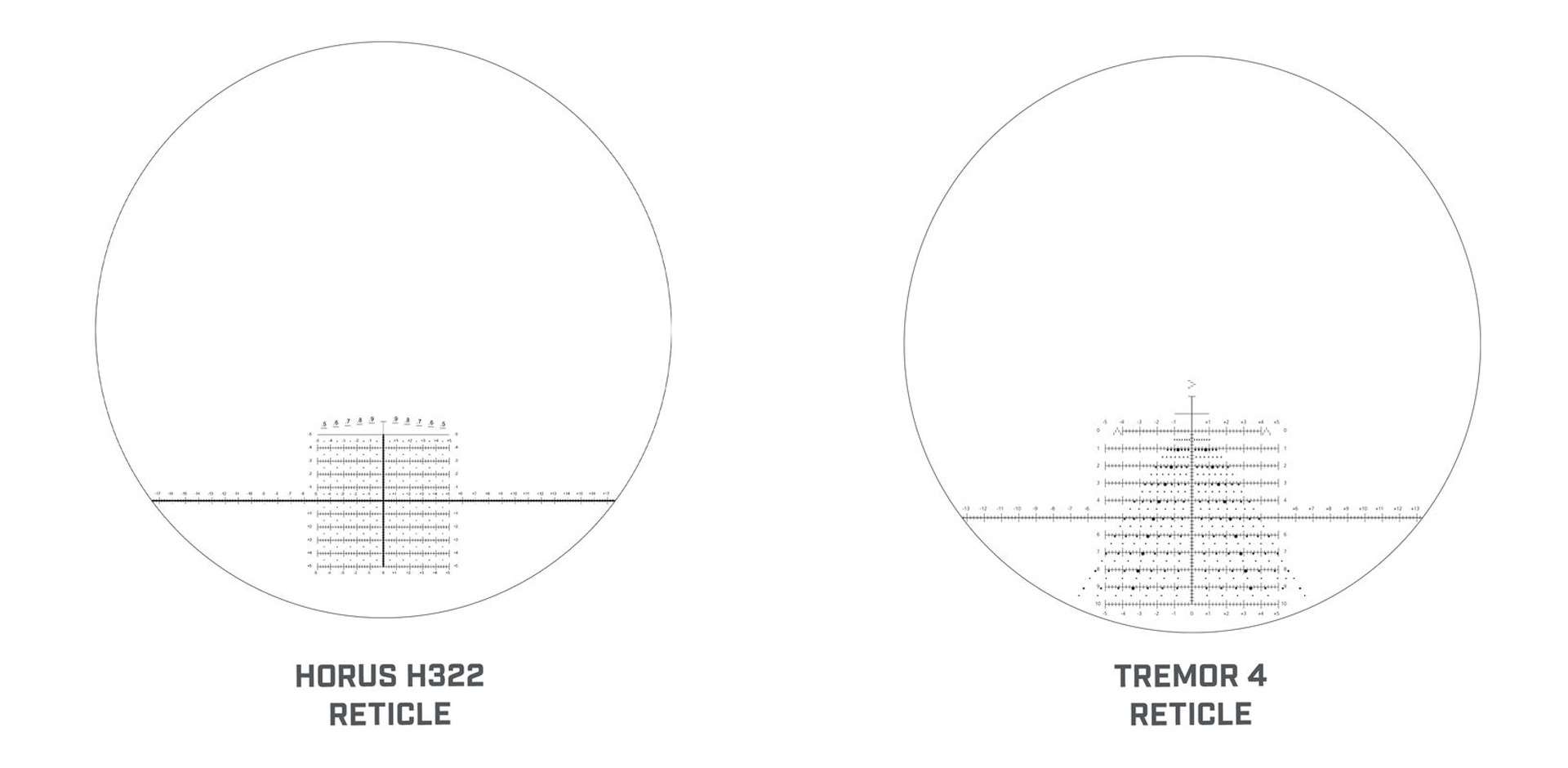 The LMSS2 Elite Tactical has a minimum magnification of 8x—good for use with night vision—and a maximum of 40x. It comes standard with a detachable Picatinny rail, giving users the ability to quickly mount red-dot sights or laser rangefinders. An optional third-party rail kit designed as a direct-connect, OEM system expands the scope's accessory compatibility. Additional features include a twist-up eyecup, fast-focus diopter, integral ¼-20 tripod connection and bottom accessory rail connections.
MSRP is $1,749.99. Learn more at bushnell.com.
---
See more:
From Iron To Glass: The New Cost Of High Power