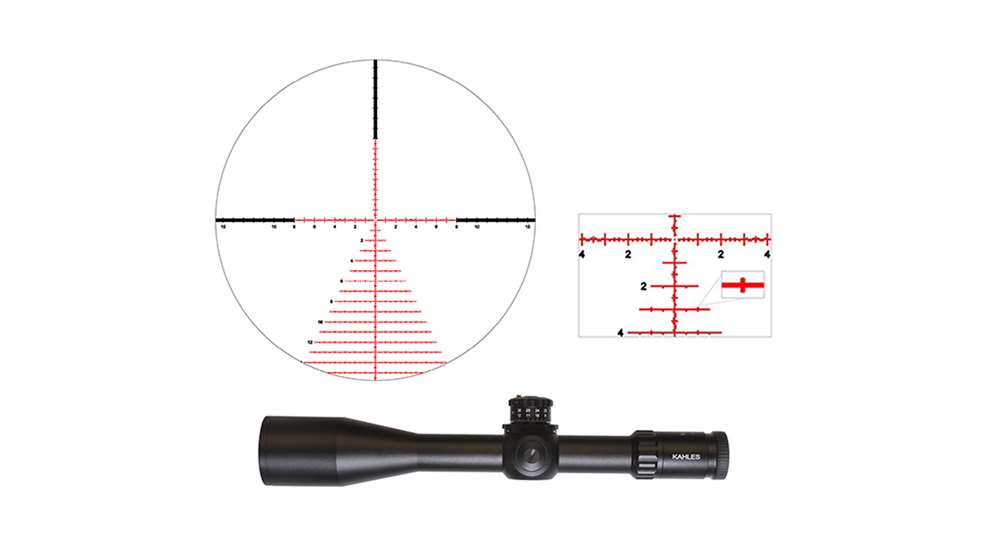 Swarovski Optik has announced the new Kahles SKMR4 reticle will now be available in the K624i 6-24x56i riflescope. (Swarovski is a sister company to Kahles.)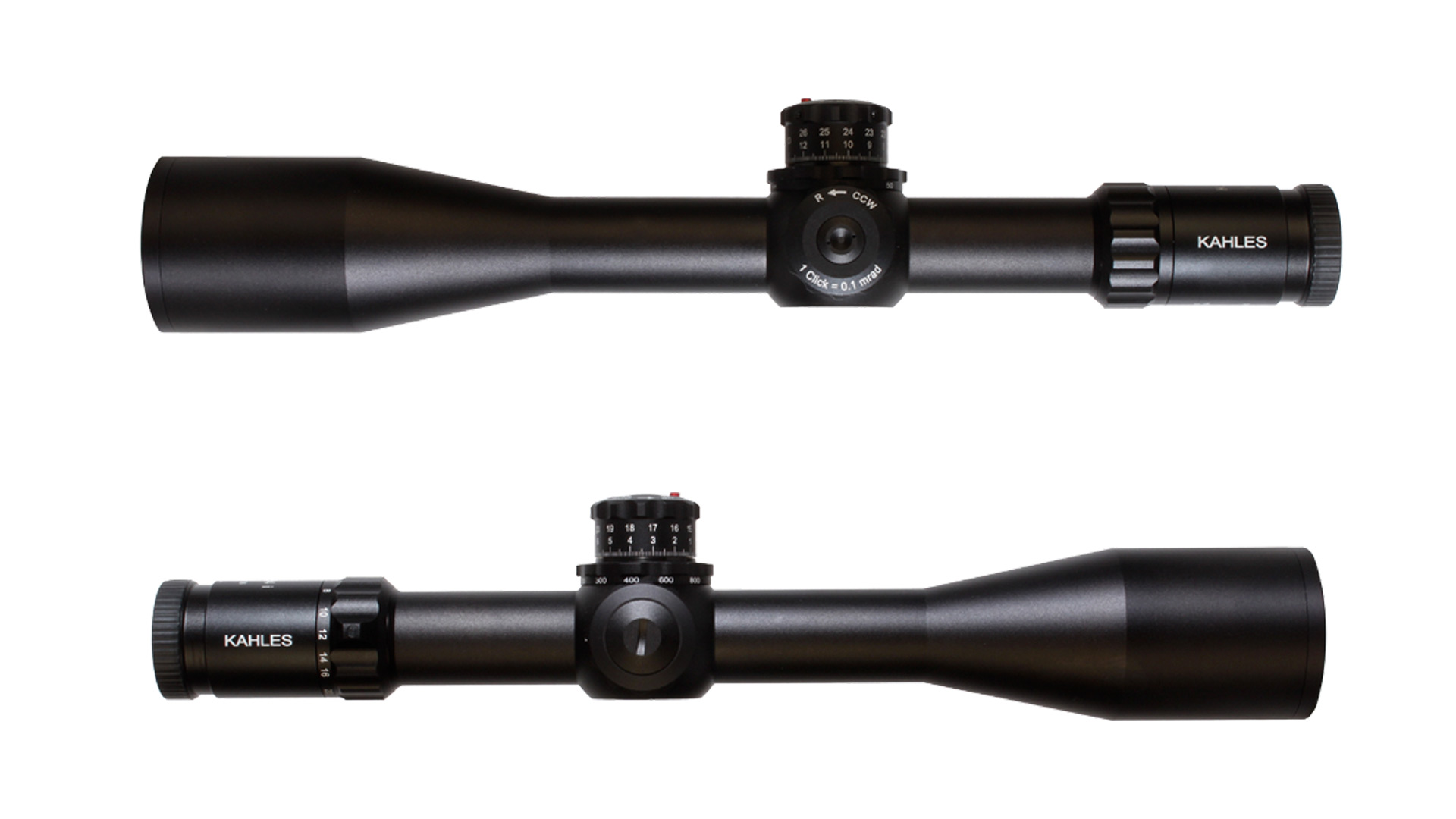 As the name implies, this is the fourth version of the SKMR reticle. Already available as an option for the Kahles K525i and DLR optics, adding the SKMR4 to the K624i reticle lineup places it within reach for Precision Rifle Series Production division shooters, who are under overall price restrictions for rifles and optics.
The K624i 6-24x56 mm boasts a wide field of view and a high contrast image. Since the introduction of the SKMR reticle, there have been a few modifications, leading Kahles to release the fourth iteration. The improvements available on the SKMR4 give shooters a greater reticle hold precision, with the addition of 0.2-MIL holds, while also having the number of Marker Bars increased by three MILs (from 12 to 15 MILs).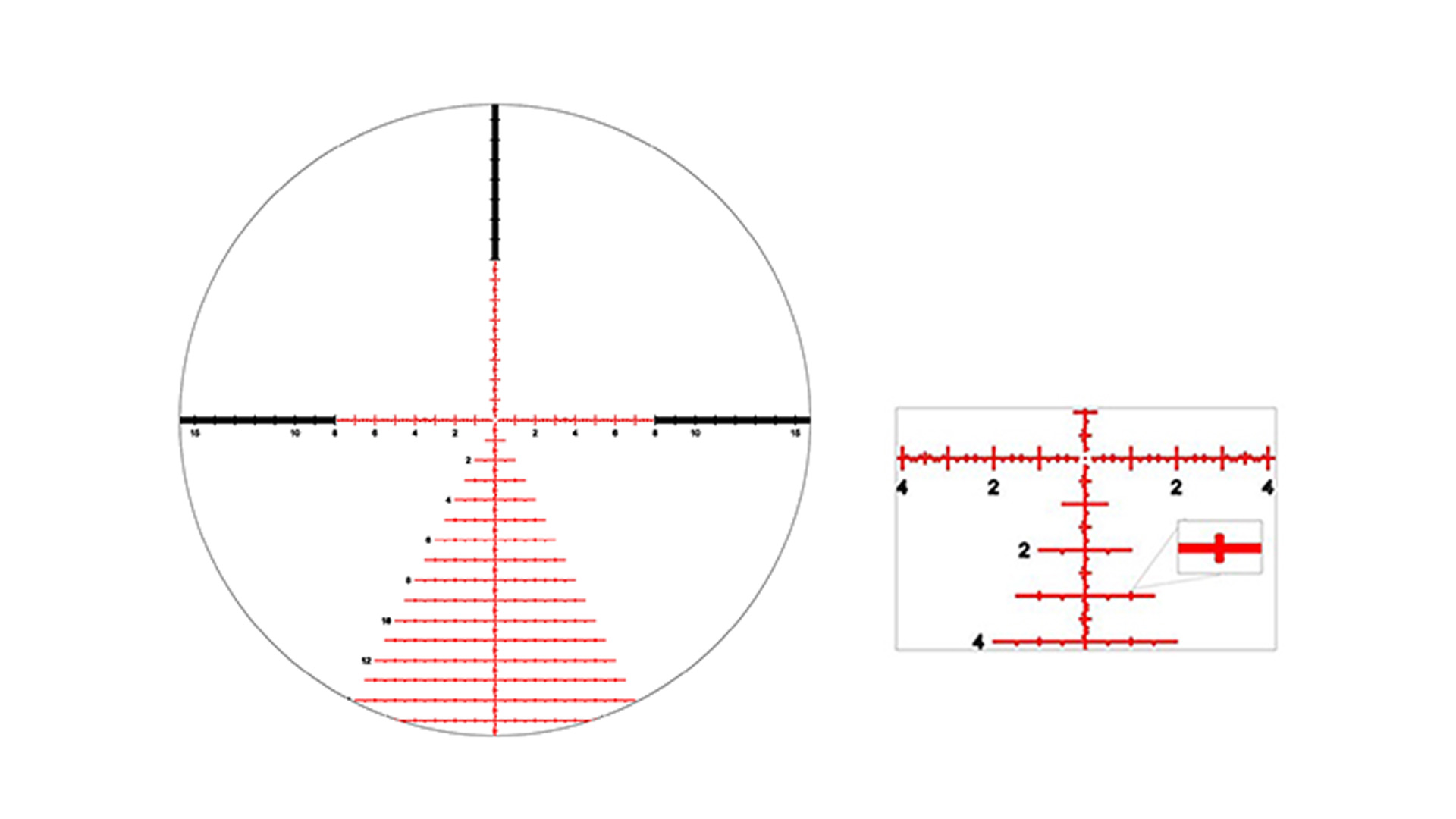 Although no adjustment was made to the windage bar spacing, the bars themselves were changed from hollow to solid to improve visibility.
A first focal plane optic, the K624i 6-24x56 mm has a 34 mm main tube. An optional sunshield for the 56 mm objective lens is available for purchase.
Learn more at the Kahles website.
---
Read more:
Review: New Kahles Precision Long Range Optics Are Gamechangers