When I retired my pistol instructor shingle in 2016, I placed the student guns in the solvent tank as I always do after a class. The problem was there was no "next class" and the guns were forgotten. The resulting corrosive damage led me to purchase a DuraCoat Firearm Finish kit in HK Black, partly because of their longevity in the industry and partly because of their single-can technology. The "can-in-a-can" technology eliminates the need to mix ingredients in the proper ratio and transfer them to a separate spray bottle. The kit also includes the company's residue-free TruStrip degreaser and a 3M Scotch Pad to prepare the surface for painting. Once the gun was prepped, painting took 30 minutes. The instructions state that the freshly mixed paint remains usable for 48 hours, so have your worn tools and garden chair prepped and ready to paint also.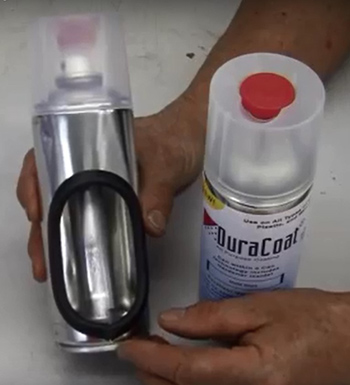 How good is paint for a gun finish? Two-part epoxy paints, like DuraCoat, are used to paint airplanes, boats, and commercial machinery. The 1) paint and 2) hardener are mixed ("cross-linked") to form an extremely hard finish. Conventional one-part paints (Alkyd enamels) depend on evaporating solvents to cure properly. Both two- and single- part paints require thorough preparation and lots of shaking.

We've all experienced the consequences of not shaking a can of spray paint enough, holding the spray nozzle too close to the work, etc. It's the same for a DuraCoat application, with an important advantage. With the help of a hair dryer between coats, you can apply the recommended four thin coats in 30 minutes.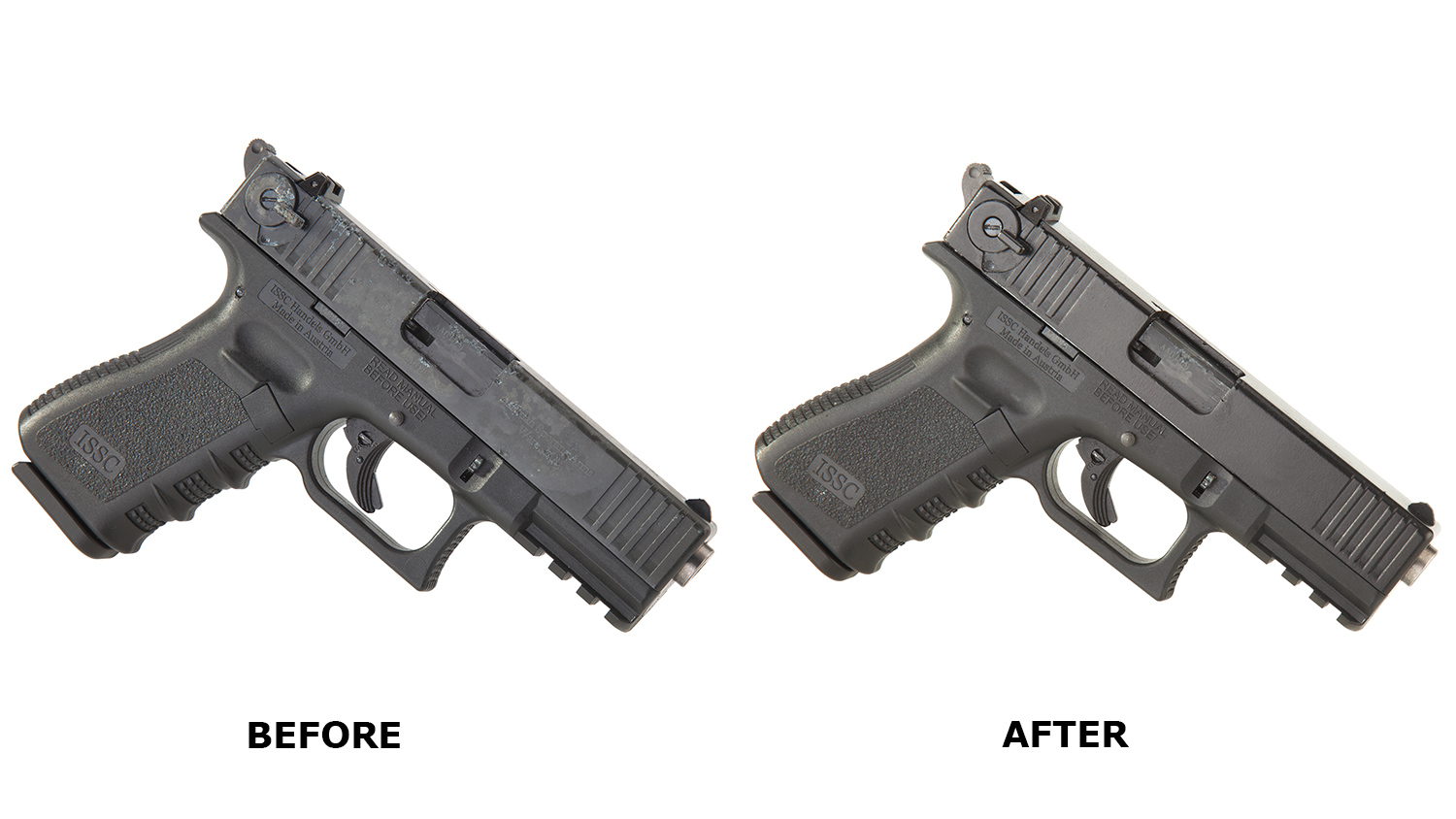 I'm happy with my first-time results and think you will be too as long as your expectations are reasonable. I would not use paint to restore the beautiful bluing on an heirloom revolver, nor would I expect to match a Parkerized finish. The paint coats the gun with a new finish, and if you're careful to apply thin coasts as instructed, the results are very nice and very durable. Furthermore, there are 300 colors to choose from to make your recreational gun more fun and to cover-up the wear and tear on your concealed carry pistol. And you'll have fun doing it for under $30. Click here to watch the manufacturer's instruction video.

All photos by Peter Fountain.