From the vault: Our match report from the 2002 NRA Intercollegiate Pistol Championship, where the U.S. Naval Academy team won the title for the second year in a row. Read below the article as published in the August 2002 issue of Shooting Sports USA.
---
Top Guns: Midshipmen Win Second Straight NRA Intercollegiate Pistol Championship
By NRA Staff
Photos by Joseph B. Roberts, Jr.
The Navy usually does its shooting with missiles, but at the 2002 NRA Intercollegiate Pistol Championships, the Midshipmen of the U.S. Naval Academy showed they know how to handle pistols by winning their second straight overall victory.
The team battled the best pistol competitors from 17 colleges and universities at Atlanta's Tom Lowe Shooting Grounds and Olympic Center, March 19-23, 2002. The competition marked the 22nd annual meeting of America's best young pistol competitors.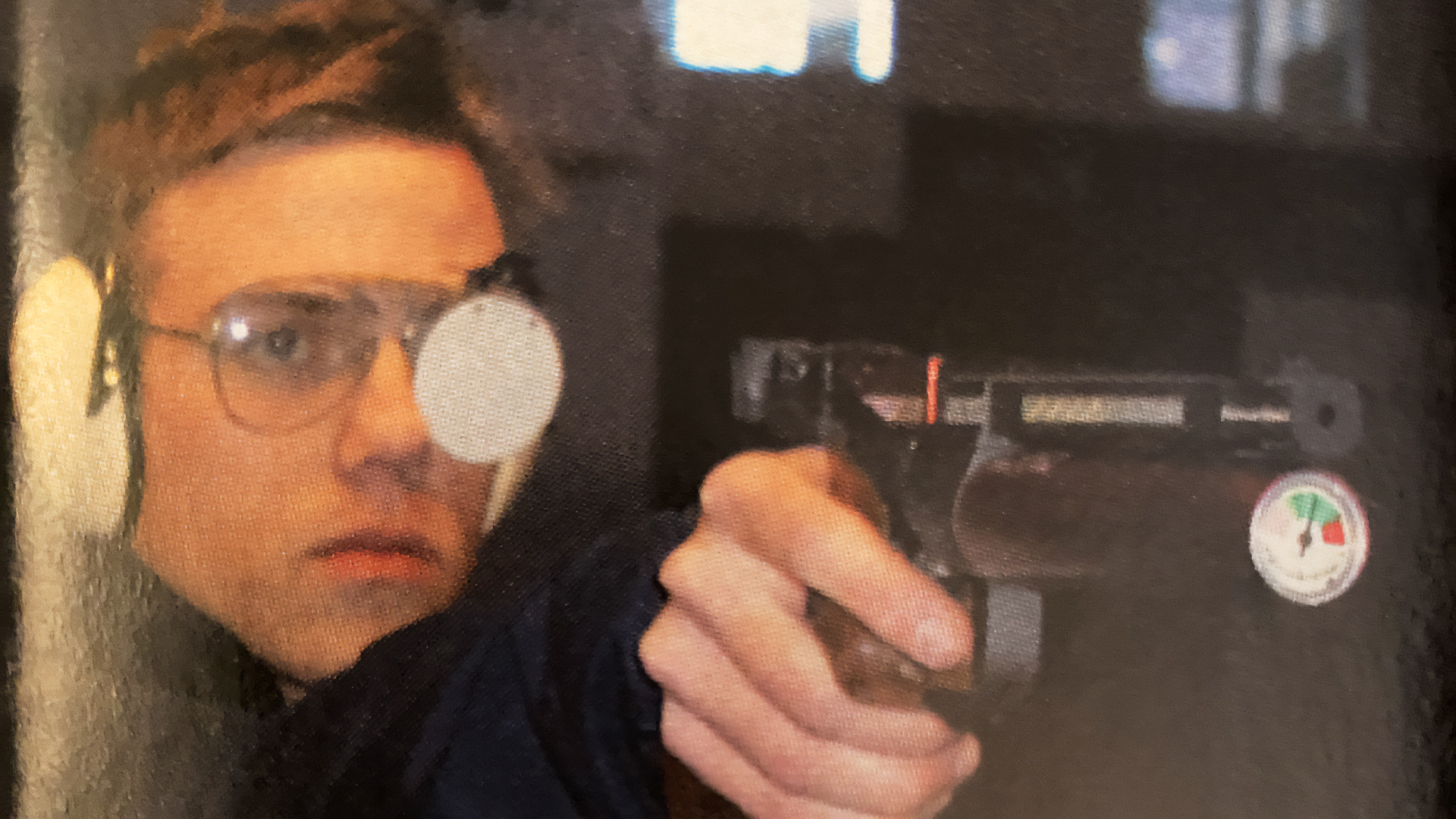 Jason Mayne, a senior at The Citadel, took home honors in the individual free pistol event. Mayne shot a qualifying score of 518 out of a possible 600 points. His score of 93.7 was the best among the top eight qualifiers in the Olympic-style "final" event. Midshipmen were the next five finishers. With a score of 2047, Navy's free pistol team bested The Citadel's second place effort by more than 50 points.
Navy's Ryan Blacklock was the individual winner in the Standard Pistol match. The Coast Guard Academy posted the winning team score of 2107, and four shooters from the U.S. Military Academy took second at 2087. Navy had to settle for third at 2075. Air Pistol team firing saw the Coast Guard victorious once again, but only by a single point over the Army's Black Knights and two points ahead of Navy. Again, Blacklock took individual laurels with a qualifying score of 557 (of 600 points) and a final score of 97.2.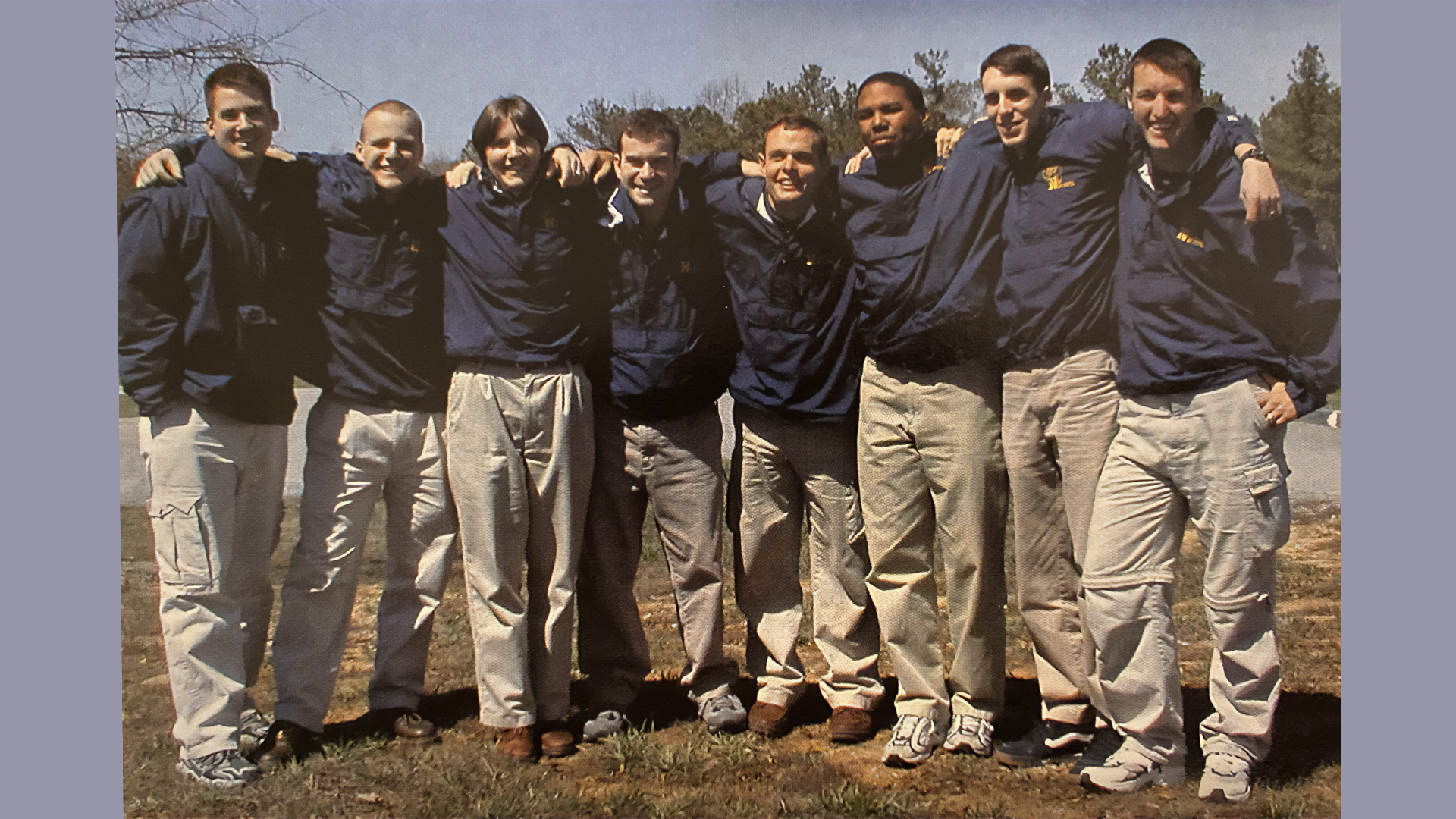 Women shoot in both the Open Air pistol event and in two other women-only events—Women's Air Pistol and Sport Pistol. In 2002, Women's Air Pistol honors went to Jodie Briggs, a 19-year-old freshman from Truett-McConnell College in Cleveland, Ga. Briggs began shooting as a sixth grader in her hometown 4-H program. Making her first appearance at a national championship, Briggs posted a qualifying score of 377 points (of 400 possible) and a final score of 97.5. She topped the second-place total posted by Jennifer Leong of the U.S. Coast Guard Academy by 16.5 points. Her 377-point qualifier represents a new national record for both the course of fire and for the championship.
The Women's Air Pistol team event went to three young ladies from the Massachusetts Institute of Technology. Audrey Wang, Yin Chen and Judit Pungor put together a team aggregate 1061 score for the win. The Coast Guard Academy landed in second place with 1060, and the Navy women's trio took third place with 1054.
"I'm very proud of the Naval Academy's team," Navy Coach Kathryn Callahan said. "Seven team members—plus Team Manager Colin Allen—will graduate in about six weeks and go on to greater things. I'm excited for them and for their achievements over the past four years. I'm excited about the returning members of the team, too. They have worked hard over the past year, and the results—an air pistol team record and our win at the Intercollegiate Championships—speak for themselves. It's fun to coach such fine young men and women."
Individual Sport Pistol honors went to Tiffany Thompson, a senior at the U.S. Coast Guard Academy, with a qualifying score of 558 and a finals tally of 97.9 for a total 655.9. Second place went to Ohio State's Jennifer Trickett at 654.8. Trickett's teammate, Jessica Marshall placed third at 651.2.