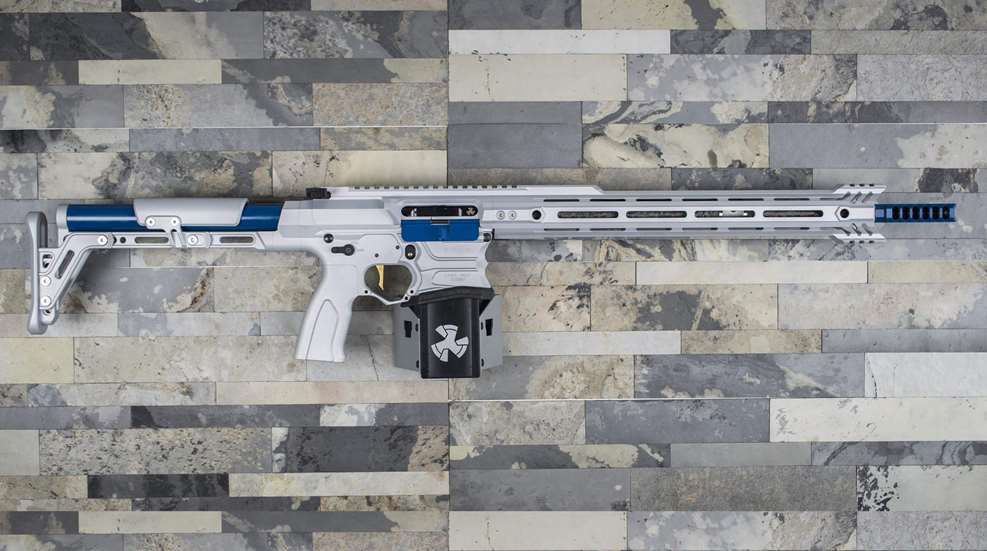 Utah-based rifle manufacturer Cobalt Kinetics has announced that its holdings have been acquired by BAQ Defense. According to a company statement, BAQ is "a company providing specialty training, products, and programs to non-profit entities involved in combating child sex trafficking."
Since its founding in 2014, Cobalt Kinetics as a company made its mark by building bold firearms with cutting-edge technical innovation and state-of-the-art engineering. As a niche manufacturer focused on enhancing functionality and features in AR type rifles, Cobalt garnered attention from gun enthusiasts, competitive shooters and dealers.
Having eased off on production in August 2019, Cobalt will immediately begin its next phase of manufacturing. Carrying on the tradition of AR-style rifles, Cobalt promises to move forward on several new projects, including work on a series of prototypes presently in research and development that should dramatically enhance the company's line up.
Learn more at www.cobaltkinetics.com.
---
See more:
New: Cobalt Kinetics Model 27