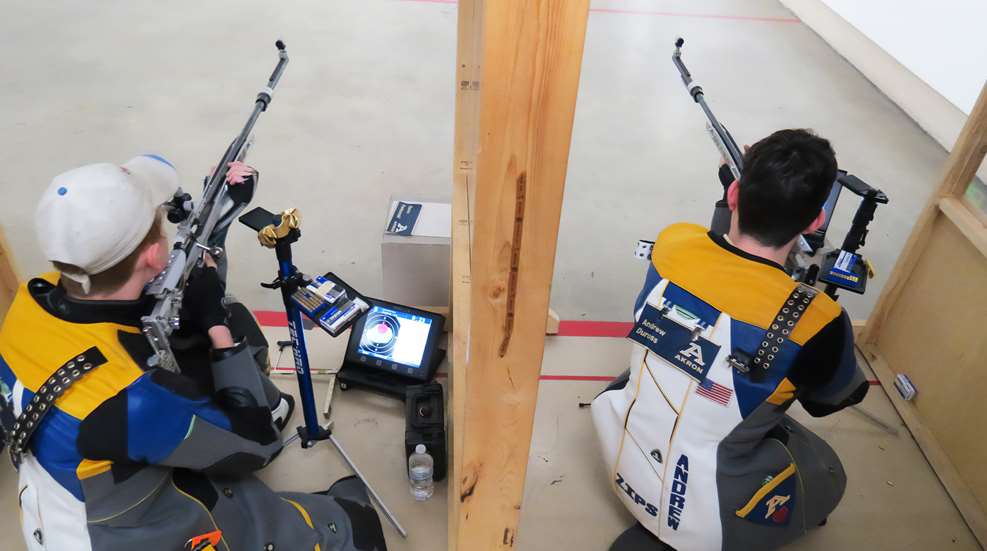 The No. 10-Ranked Akron rifle team overcame difficult conditions at the February 4 match against No. 15 Jacksonville State and Virginia Military Institute in Lexington, Va.
About 30 minutes into the first relay, a target control wire shorted out, causing the entire 20-point range at VMI to come to a grinding halt. After a nearly two-hour delay which yielded only 10 functioning firing points, Akron rifle shooters picked up where they left off, only now with more determination than ever.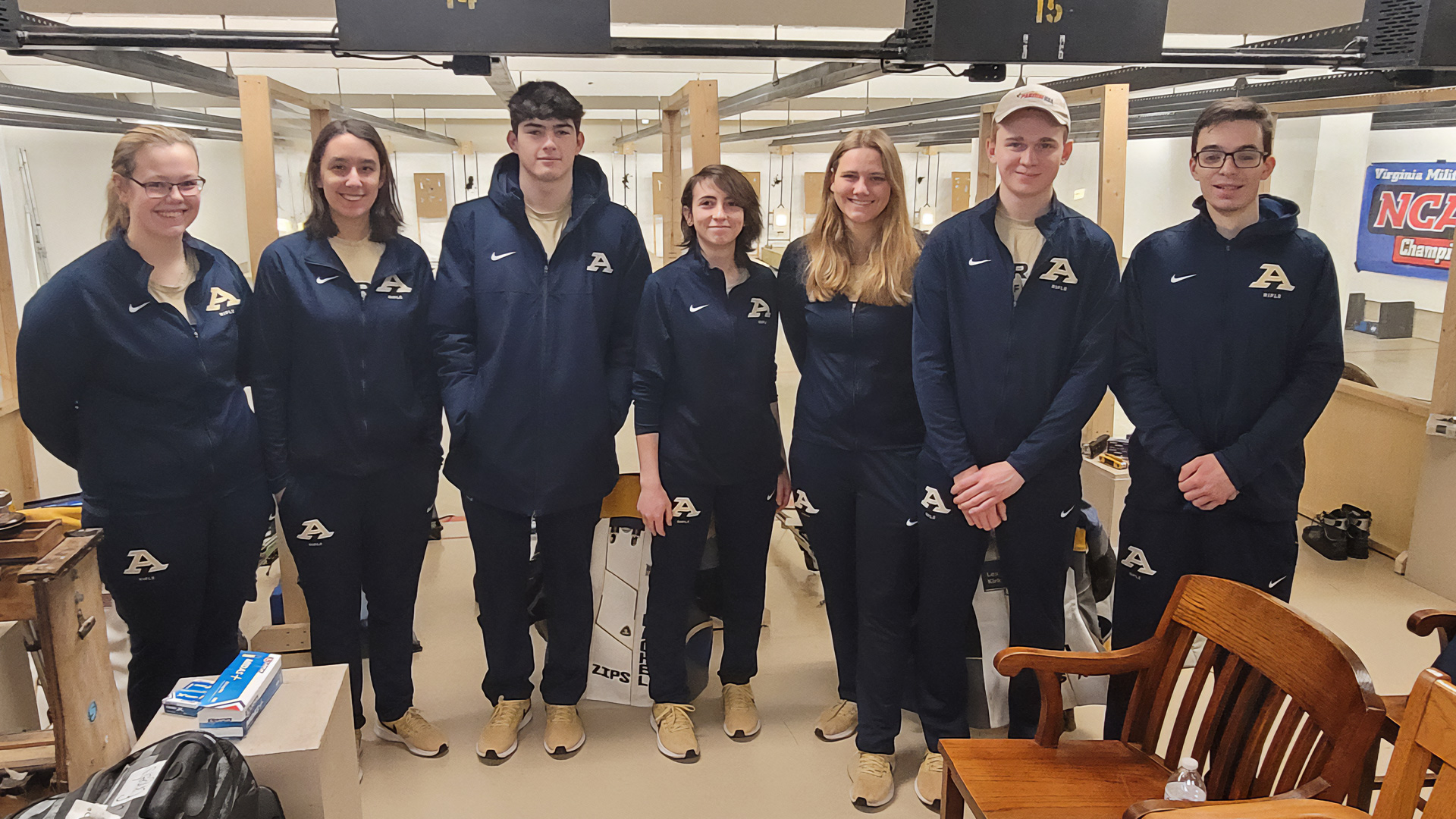 Due to the shortage of firing points, host team VMI offered to forfeit the match, so that Akron and Jacksonville State could finish the competition in a timely manner. At the end of the rather long day, Akron (4717) outpaced Jacksonville State (4669). In doing so, Akron smashed the old school aggregate record of 4709. Additionally, the 2346 smallbore score replaced the previous 2339 school record.
For weeks, Akron rifle has been lacking a little in the smallbore division. Even though I know many of them are quite capable of huge numbers, it seems like only a couple of team members at a time do well, while the others are quite average. Well, not at this match. Every single person at this match landed in the preferred zone of 580s, and including those who fired at home, we had a total of nine Zips in the 580s. Junior Gavin Perkowski led the smallbore charge by narrowly missing the 590s after posting a new career-high smallbore score of 589. Sophomore Lex Kirk was right there with a nice 588—a new career high. With the team total of 2346 for smallbore tallied, something odd happened, I was speechless. This big number is so deserved by this group of athletes who have worked hard all season to make this happen.
Striking while they were hot, the team picked up their air rifles and sent it. A three-way tie for the top Akron air gun was achieved by Perkowski, freshman Andrew Duross and Kirk, who all fired a 593 out of the potential 600. Also in the mix to round out the top five Akron shooters garnering scores in the 90s: junior Erin Schnupp (592) and senior Andre Gross (591).
The top shooter for Jacksonville State was Angus Babcock with a 1168 aggregate score.
While it is unlikely this performance will move Akron up in the national rankings, the team did move within striking distance of No. 9 Navy and No. 8 Murray State. With only the top eight teams in the nation invited to the NCAA Rifle Championships, Akron is now back in a position for great things to happen.
The excitement will continue on the range of Ohio State University on February 18 at 9:00 a.m. This is when No. 6 Nebraska, No. 10 Akron and No. 11 Ohio State will line up at the NCAA Qualifier match to determine who will earn the invitation to the big dance.
Go to the NCAA website to view the scorecard for the Akron vs. Jacksonville State vs. VMI match held on Saturday, February 4.
Learn more about the Akron, VMI and Jacksonville State rifle teams.
Collegiate Rifle Coaches Association Top 20 Rankings
Texas Christian University
University of Alaska-Fairbanks
West Virginia University
Kentucky
Ole Miss
Nebraska
Air Force
Murray State
Navy
Akron
Ohio State
Memphis
North Carolina State
Morehead State
Jacksonville State
Georgia Southern
Army
North Georgia
University of Tennessee-Martin
The Citadel
Above rankings are current as of Monday, February 6.