Ole Miss jumped to the number-one spot in the latest Collegiate Rifle Coaches Association rankings released on Tuesday, November 8.
Currently on a four-win streak, the Ole Miss Rebels rifle team fired a program-high 4743 aggregate score on its way to victory against Memphis on November 6. The team's only loss so far this season was during a week one road match against West Virginia University in Morgantown, 4723-4696.
Ole Miss Head Coach Marsha Beasley recently hit a milestone, capturing her 200th career win in October against the University of Tennessee-Martin Skyhawks rifle team. It's also worth noting that earlier this year, Ole Miss picked up seven-time All-American Rachel Martin as a new assistant rifle team coach after spending two seasons at Nebraska as head coach.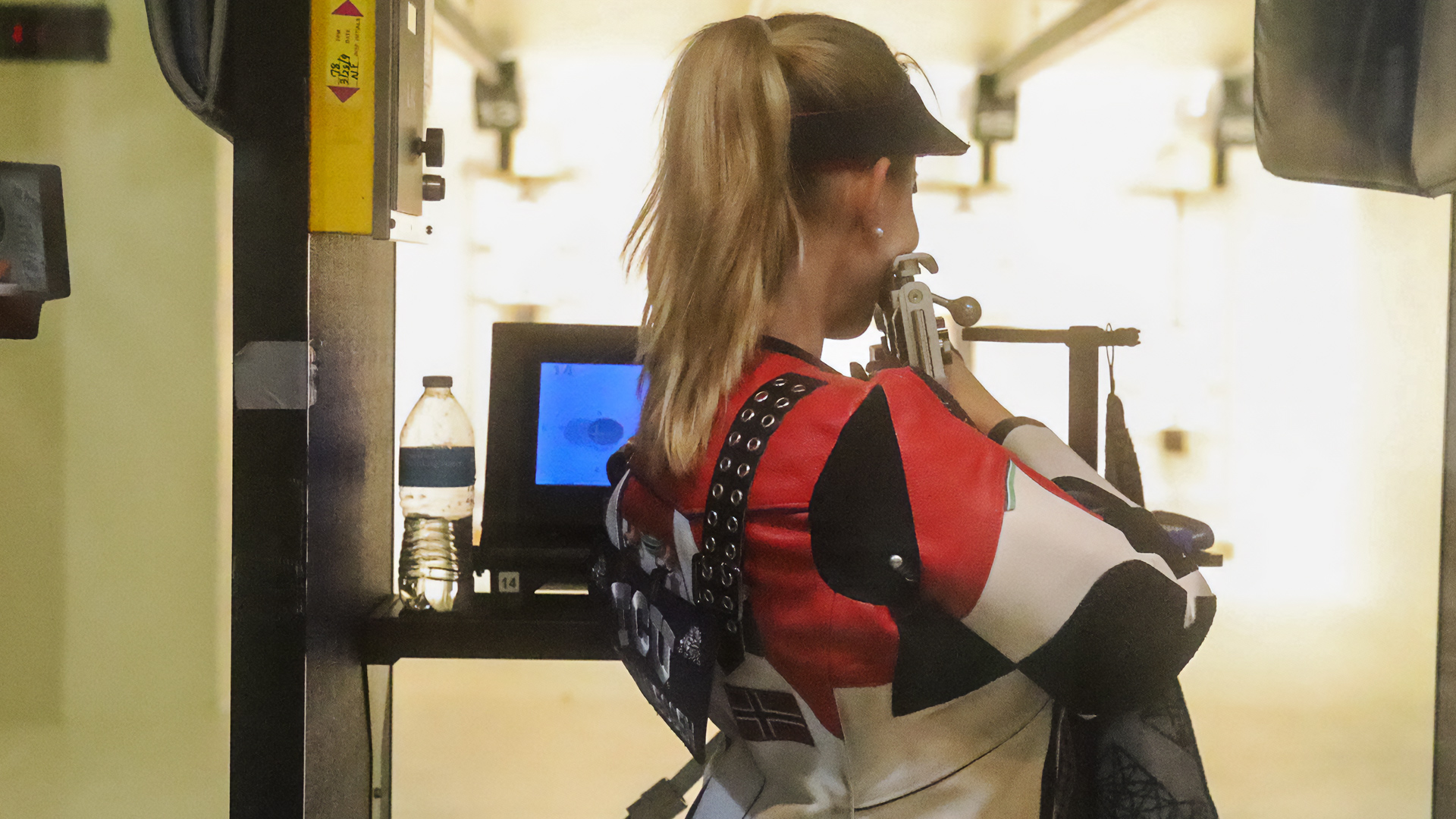 Following the Rebels was the Texas Christian University rifle team, which jumped one spot in the CRCA rankings to No. 2. TCU's last match, the inaugural WVU Fall Classic on November 6, ended in victory, the rifle team leaving the four-way competition in Morgantown with a 4737 aggregate score.
Additionally, the West Virginia University rifle team rocketed three positions to third place in the latest CRCA rankings. The Mountaineer rifle team's most recent contest—the aforementioned WVU Fall Classic in Morgantown, W.V., on November 6—ended with a runner-up finish, dropping four points in the aggregate to TCU, 4737-4733.
As for the previous No. 1 team, the defending NCAA champion Kentucky rifle team fell back to fifth place, along with past No. 2-ranked University of Alaska-Fairbanks dropping two spots to No. 4. Both teams were in Morgantown for the 2022 WVU Fall Classic, Alaska-Fairbanks finishing third in the team aggregate with 4725, and Kentucky in fourth place with a score of 4705.
See the latest CRCA rankings below.
Collegiate Rifle Coaches Association Top 20 Rankings
Ole Miss
Texas Christian University
West Virginia University
University of Alaska-Fairbanks
Kentucky
Nebraska
Air Force
Murray State
Akron
Navy
Ohio State
Morehead State
Memphis
Army
North Carolina State
Georgia Southern
Jacksonville State
North Georgia
The Citadel
University of Tennessee-Martin
Above rankings are current as of Wednesday, November 9.
View the scores from last week's collegiate rifle competitions at the NCAA rifle website.