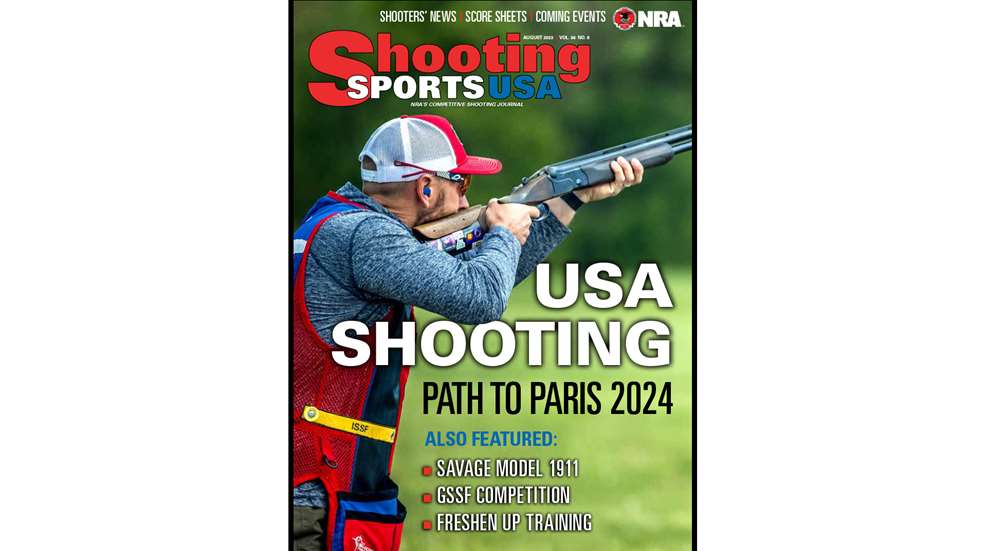 The August cover features three-time Olympic skeet gold medalist Vincent Hancock who, by all measures, is the reigning "King of International Skeet." As you read this, our friends at USA Shooting are knee-deep in preparation for the Paris 2024 Olympic Games, which kick off in less than a year. Hancock, along with many other Olympic shooting hopefuls, are currently sharpening their skills on the international competition circuit as USA Shooting gears up for the Path to Paris 2024. Currently, the United States holds the most golds, as well as the highest number of Olympic shooting medals overall. This past April in Indianapolis at the NRA Annual Meeting, I had the opportunity to sit down with USA Shooting's Chairman of the Board, Jim Mitchell, new Chief Executive Officer, Craig Kozeniesky and Senior Director of Development, Tracy Barnes, who were kind enough to share details about Team USA's Path to Paris 2024.
You don't want to miss Product Focus, where Field Editor Art Merrill reviews the evaluates Savage's 1911 Govt. Style Stainless pistol, which arrives hot on the heels of the company's popular polymer 9 mm Stance pistol. Regarding this new steel gun in the Savage lineup, Merrill said, "it's an excellent rendition of an enhanced Model 1911" with an "exceptionally tight slide-to-frame fit." Read his review in Product Focus.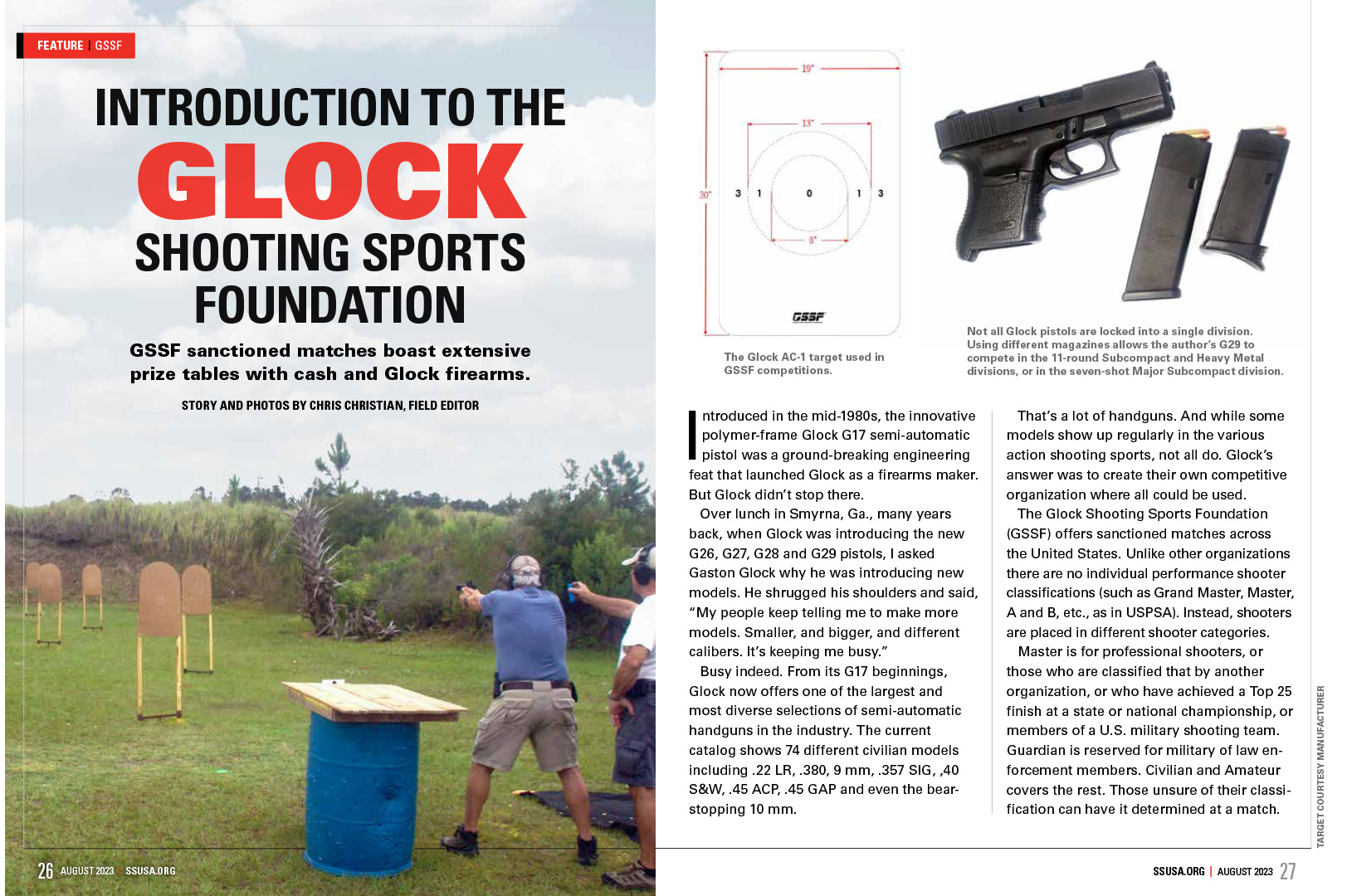 These days, Glock Shooting Sports Foundation-sanctioned action shooting competitions are among the most popular out there, which led Field Editor Chris Christian to give it a go. A competitive shooting organization centered on the seemingly endless variations of the boxy Glock pistol, GSSF offers multiple divisions familiar to action shooters, such as Carry Optics and Stock, along with smart stage design. Additionally, there are GSSF matches that feature sizable prize tables. In the article he wrote about the Glock Shooting Sports Foundation this month, Christian summed up the game succinctly (also reminiscent of the Wyatt Earp quote), "When it comes to GSSF competition, speed may be fine, but accuracy is certainly final."
Our friend and favorite Second Amendment attorney, Stephen P. Halbrook, shares with us his book review for "One For All, All For One. A Commemorative for the Bicentenary of the Swiss Shooting Association SSV." In his review of this 860-page book, which celebrates the 200th anniversary of Switzerland's famous marksmanship society, Halbrook outlines chapter by chapter highlights from its rich history, which is deeply intertwined with the political, military and social life of the country.
On the subject of training, author Frank Melloni said, "Routines get stale, progress diminishes and we sometimes get too comfortable with our current environment." This can ring true for any discipline, from air gun to trapshooting. In his article this month, Melloni shares five tips that will help you freshen up your training regimen. Use his advice to reach the top of the leaderboard and achieve your goals in championship competition.
John Parker
Editor-in-Chief, Shooting Sports USA
Are you a subscriber?
Not receiving the monthly digital magazine announcement in your inbox? Become a subscriber. Not only is it completely free, it only takes a minute to sign up and it guarantees you'll never miss a single issue of the NRA's competitive shooting journal. Subscribe here.