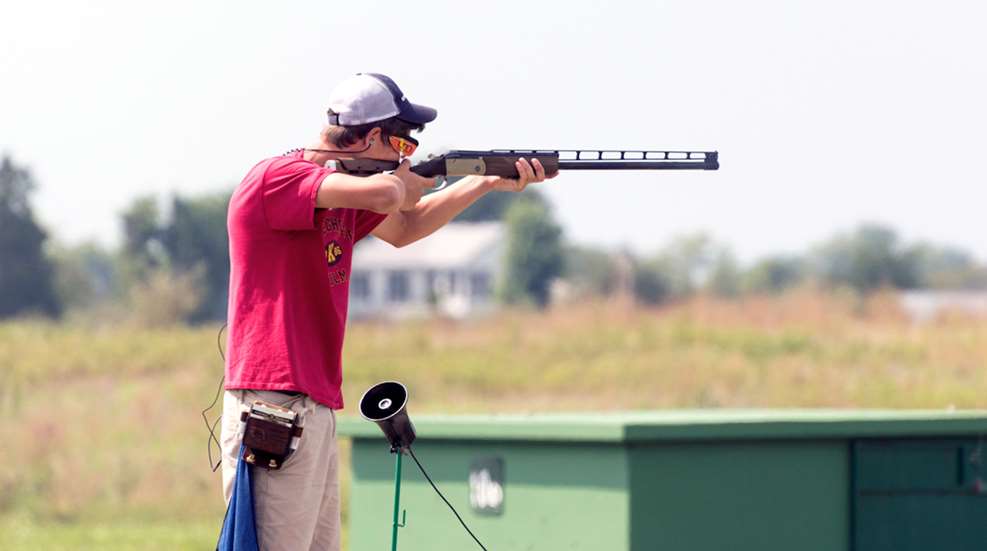 Here are highlights from this month's digital edition of Shooting Sports USA, the NRA's competitive shooting journal. You can subscribe to the weekly insider newsletter and monthly digital magazine email announcement at www.ssusa.org/sign-up-for-updates.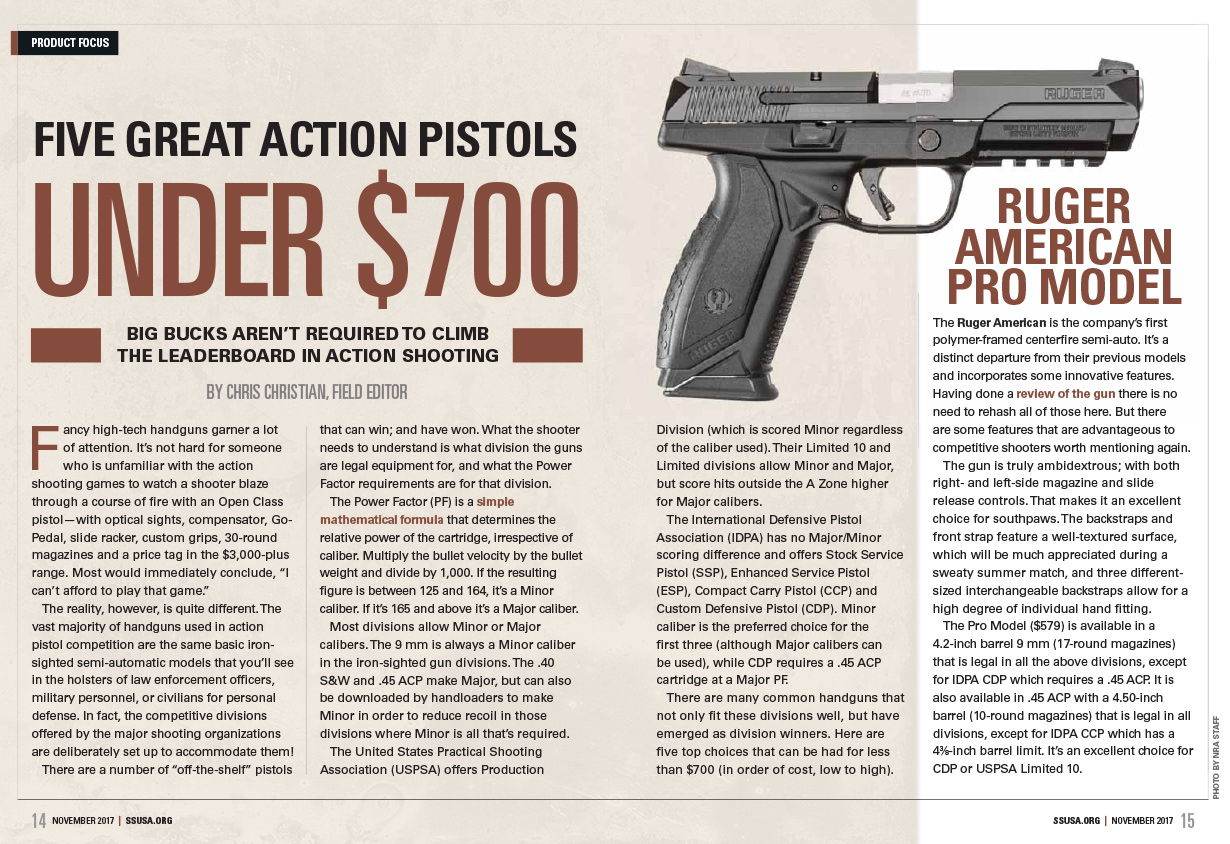 Just in time for Christmas shopping, Field Editor Chris Christian has provided us with a great round-up of affordable action pistols for November's Product Focus. He has outlined five great semi-automatic pistols from five different manufacturers, all of which retail for under $700. Each is an excellent choice for stock or production class in several different action shooting disciplines.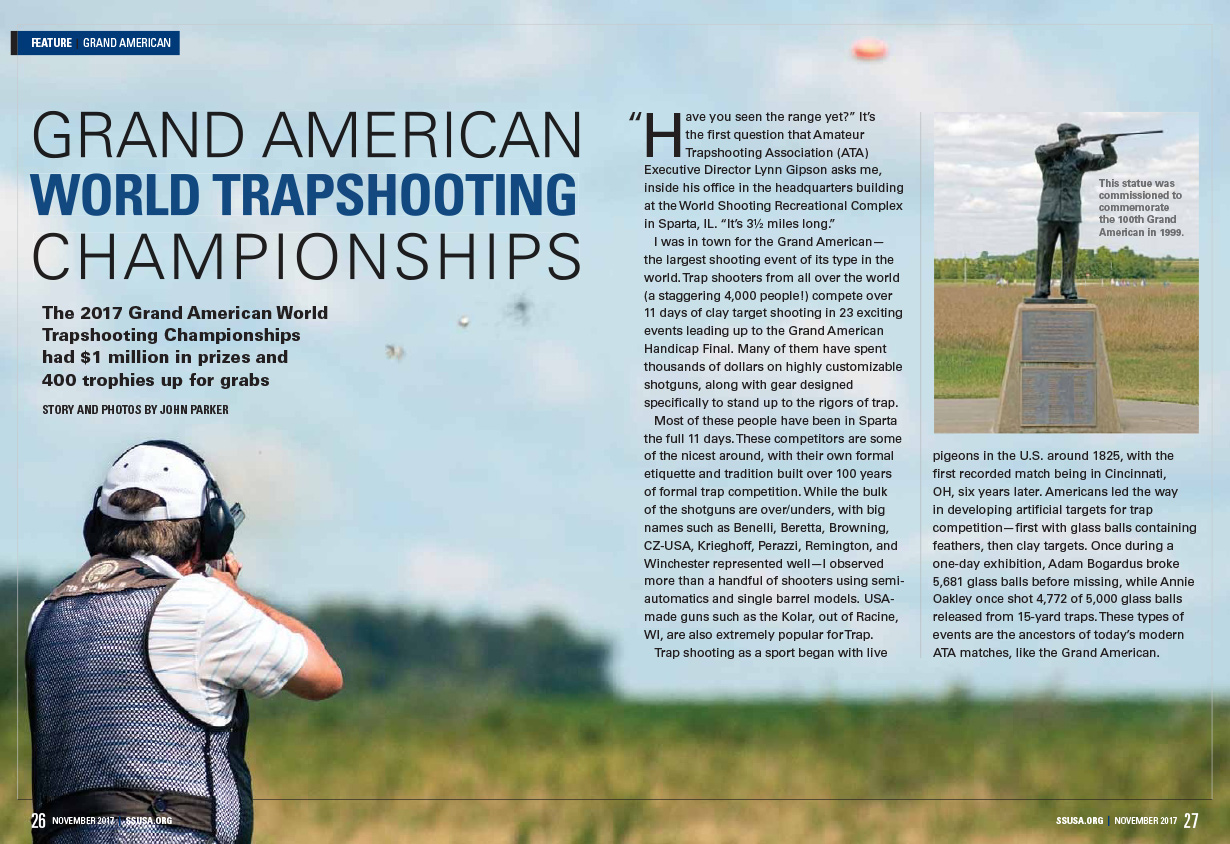 The 2017 Grand American World Trapshooting Championships were held at the World Shooting and Recreational Complex in Sparta, IL, this past August. I traveled to the event near the conclusion, but was able to shoot one of the handicap matches at this huge event—which can be best described as the largest and "Grandest" trapshoot this shooter has ever had the pleasure of attending. Read my report, and additionally watch this video with 2017 Grand American highlights.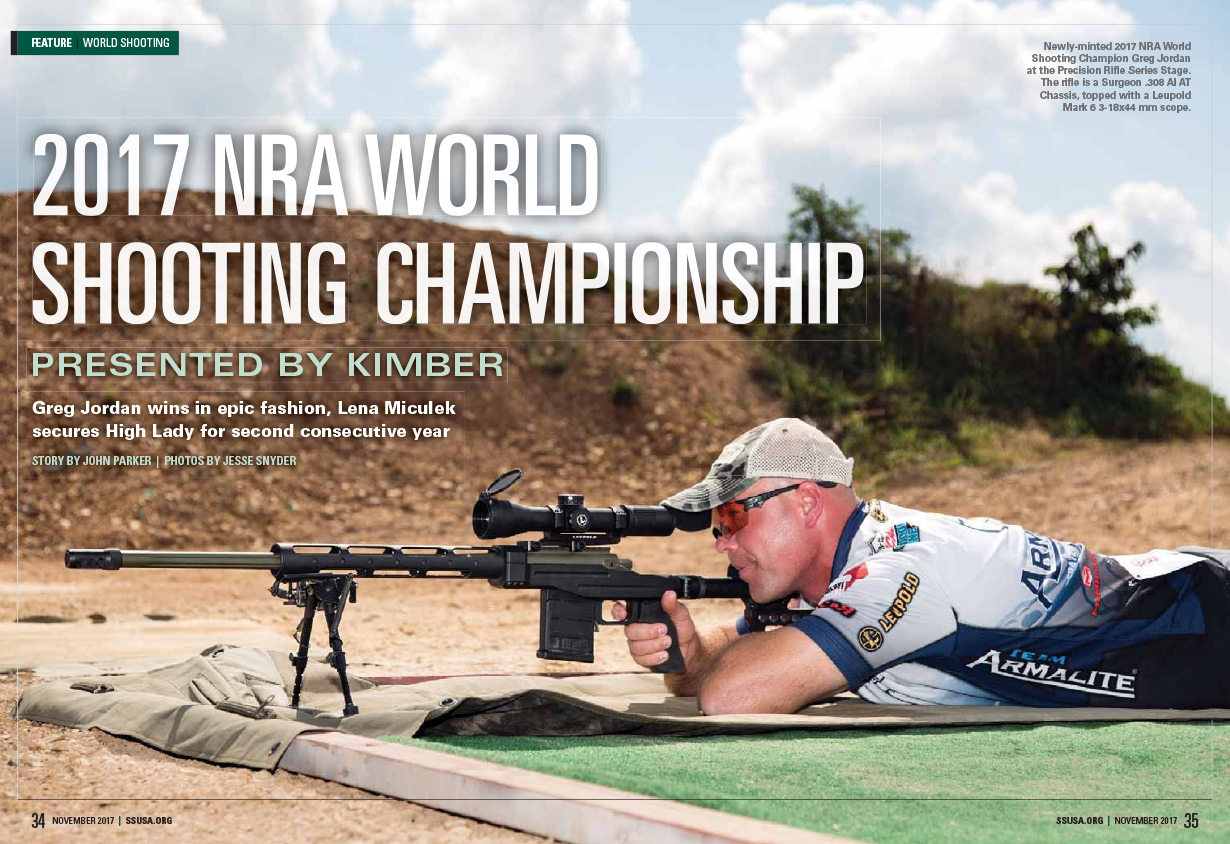 The fourth annual NRA World Shooting Championship was definitely one for the history books, with pro shooter Greg Jordan joining the prestigious club of "World Shooting Champion," joining the three previous winners Daniel Horner, Bruce Piatt and Doug Koenig. Jordan won the $25,000 grand prize at this rapidly-growing tournament that has all guns and ammo provided for participants, and features 12 challenging stages drawn from several disciplines. Learn about this year's WSC. Bonus—read Chris Cerino's tips on shooting the match.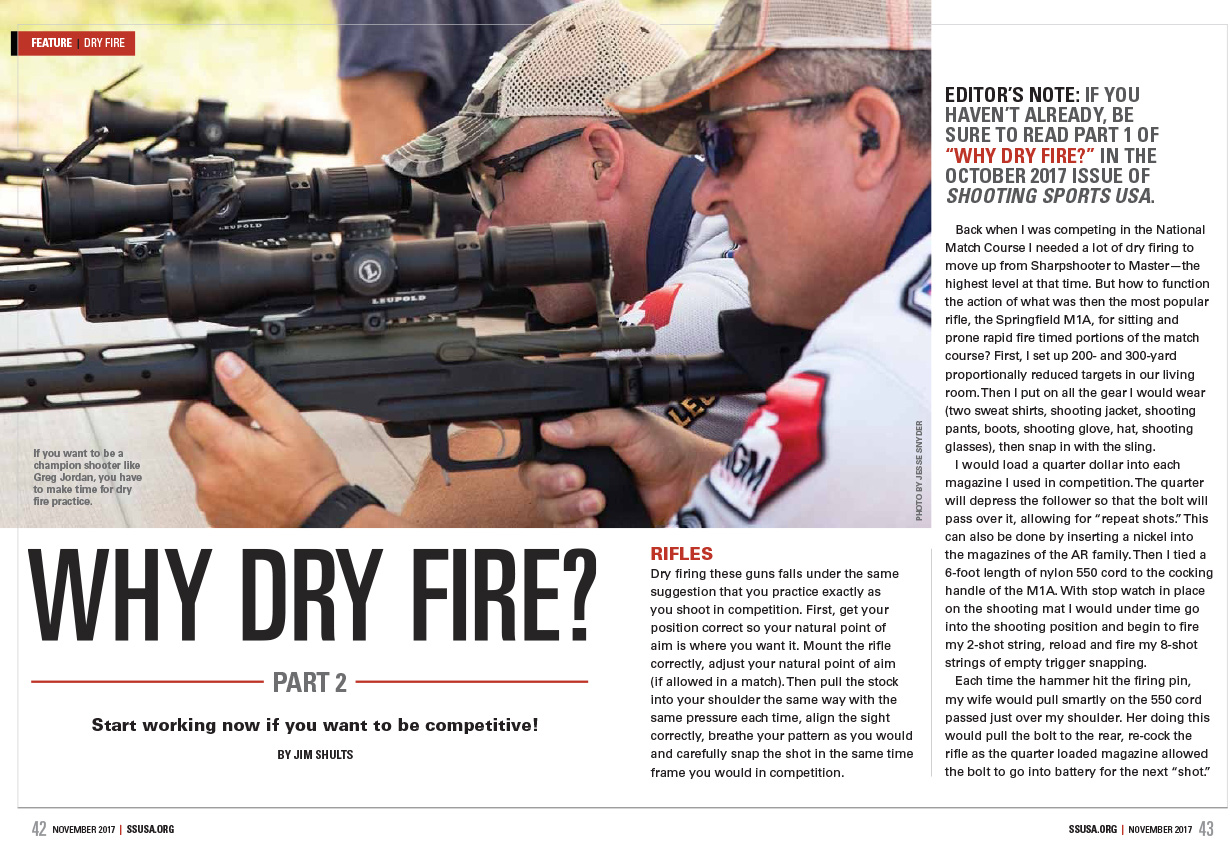 Why dry fire? Author Jim Shults first asked this question in the October issue, focusing in part 1 on the fundamentals and pistols. Dry fire practice will help with muscle memory if you do it correctly, develop muscle tone, improve target reaction speed, and make for a steadier hold. In part 2 this month, he goes over techniques for dry-firing with rifles and shotguns. The goal of the series is to hopefully help you become a better competitive shooter. Read the conclusion to "Why Dry Fire."

Reporters Welcome
In our efforts to recruit more reporters, we frequently hear the comment: "But I'm not a writer." What people overlook is that they are on the scene, hearing and seeing the action first-hand. Editing and completing the article is our job, so if you'd like to try your hand at sharing draft reports and photographs from national-level matches or interviews with key people in the shooting sports, please email us at [email protected].