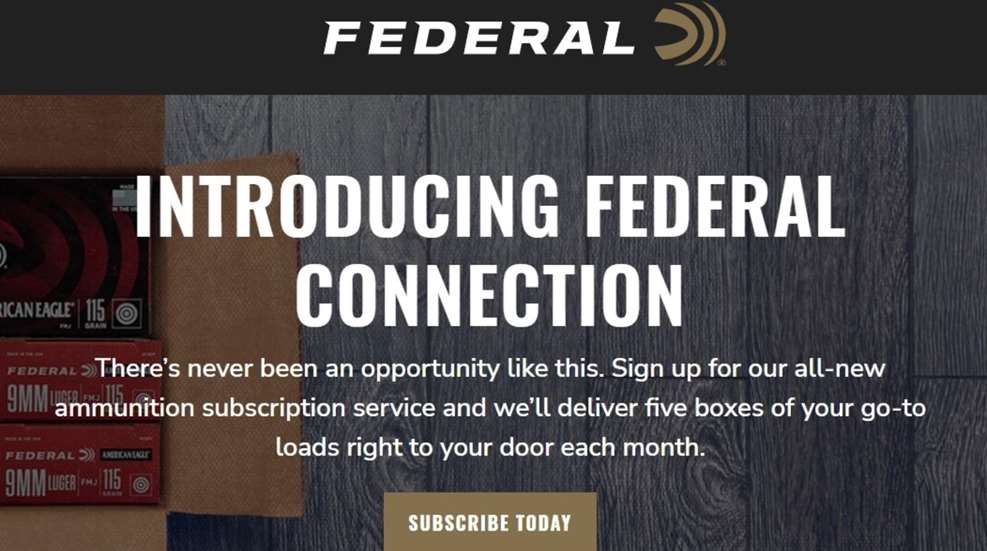 Federal Ammunition's new limited availability monthly subscription service, called "Federal Connection," may be a glimpse at the future of buying ammo. Subscribe, and have five boxes of ammunition delivered to your door each month with a 12-month service commitment. Plus, shipping is free for all subscription orders.
To start, some of Federal's most popular American Eagle loads are available through Federal Connection: 115-grain 9 mm (AE9DP, $139.99 per month), 180-grain .40 S&W (AE40R1, $151.99 per month) and 200-grain .45 Auto, (AE45A, $169.99 per month). The company specifies a one subscription limit per caliber, per household. The penalty for early cancellation of a user subscription is a $300 fee. Subscription orders are also eligible for Federal Rewards points.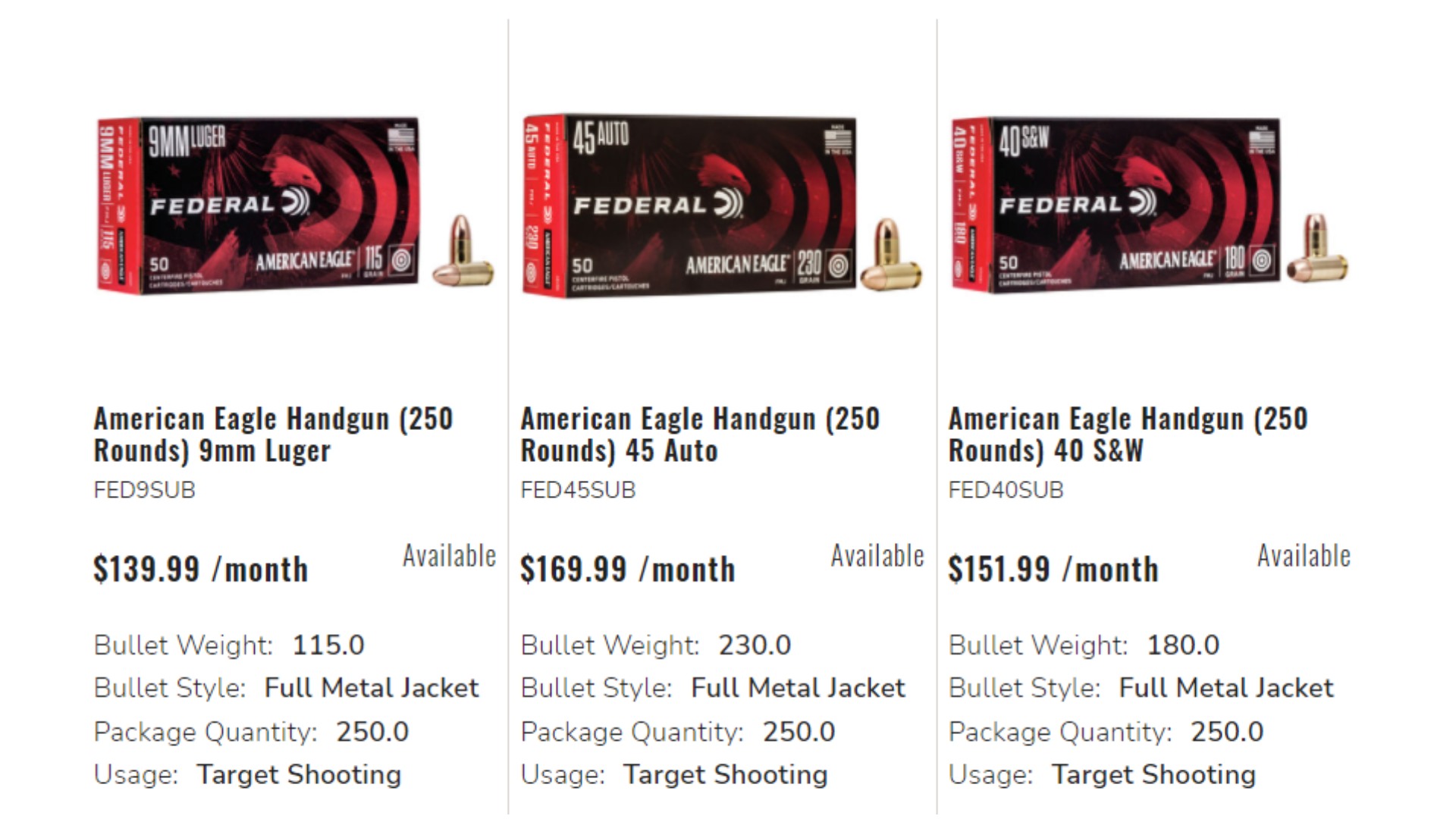 Here is what Jason Nash, Federal's vice president of marketing, said about Federal's new online ammunition subscription service.
"We are very excited to launch this new service which is loaded with benefits for our online customers. Interested consumers should visit our website to learn all the details of the new program. At the time of the subscription service launch, available calibers at the initial rollout will be 9 mm, .40 S&W and .45 Auto, with possible expansion into other loads and cartridge options, pending market demand."
Since early 2020, Federal has been enhancing its website, increasing its usability and making it easier for people to find what exactly they want. And an industry-first loyalty program provides online shoppers different ways to score exclusive merchandise in exchange for Federal Rewards points, with new products and merchandise regularly added to the rotation.
Federal Connection is only available in states where it is legal to order ammunition online. Learn more at federalpremium.com.
---
Read more:
Talladega Fireworks At 2021 Infinity Racegun Nationals