Nearly 300 colleges and universities in the U.S. offer shooting programs. With such a wide selection out there for the aspiring or current collegiate shooter, there is not a lack of opportunities. These tips below will help you decide if shooting is your sport and how to be the best shooter.

1)  Desire to Shoot

In order to become a collegiate target shooter in any of the disciplines, you must have the desire to shoot. This is extremely important because you will be spending a great deal of time dedicated to the sport, especially if you are serious about it. Whether you start out with no experience or you've been shooting for years, you will not improve or succeed in the sport if you do not enjoy it and have fun with it. Passion is power, which leads to a perfect score.
2)  Learn the Techniques and Master the Mental Game

The first step when becoming a shooter is learning the fundamentals for your discipline. Once you have mastered the fundamentals and found a routine that suits you, then comes the mental game. This is particularly important because it can be the difference between a good shooter and a champion. If you cannot overcome the mental aspect of the sport then you will not earn top scores even if you have mastered the fundamentals.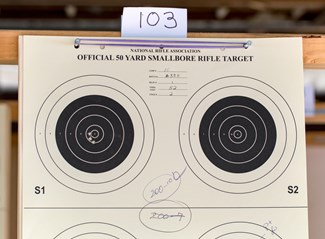 3)  Training and Practice

After you figure out that shooting is the sport for you, which won't take long, you have to train and practice, especially if you want to be the best, and who doesn't? Always remember, practice how you compete. That way when you get to the competition you will be prepared and not surprised. Thus, you need to plan ahead for success. For example, if you know the range you are traveling to might have conditions that you are not used to practicing in, or certain rules you must follow, then make sure you find out what they are and incorporate those into your shooting routine. This way you are ahead of the game.
4)  Physical Fitness

Interestingly enough, being physically fit can help tremendously. Despite what some people think, the shooting disciplines are a sport and it takes a certain amount of fitness, slightly different from other sports, to become a shooter. Lifting weights, incorporating cardio, and of course some stretching will benefit anyone who wants to become or is a competitive shooter. The different positions and weight of the rifle are hard on your body so including fitness in your schedule will only give you the advantage. Additionally, the cardio will help with controlling your heart rate and breathe control.
5)  Use Your Resources

The last thing you want to remember is to take advantage of the resources you have available to you. For example, if you compete in college make sure to learn everything you can about the equipment they let you use, especially if you decide to shoot competitively after college. Additionally, ask your coach, teammates, and other shooters at competitions questions. Gain as much knowledge as you can because it can only help you. Analyze top shooters by the way they prepare and shoot at competitions because you may learn something that you wouldn't have thought of. You can take those tips back home and try them out but it's really all about personal preference. A coach can tell you how to set up your position but it's what makes you comfortable that you have to figure out. All in all, it's trial and error.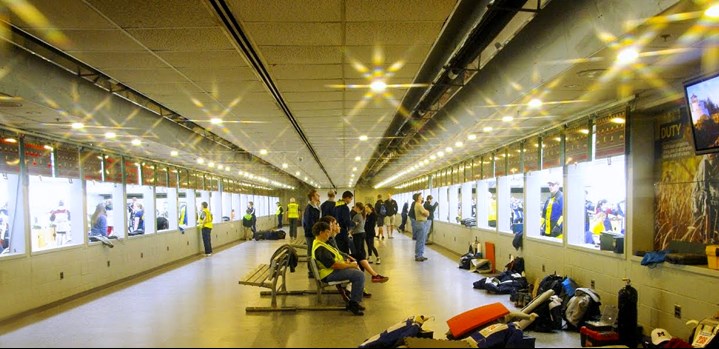 For more information on becoming a collegiate target shooter, please go to these links:

- NRA Collegiate Programs – www.competitions.nra.org/collegiate-shooting-programs.aspx
- NSSF Collegiate Shooting Sports Initiative – www.nssf.org/cssi
- Civilian Marksmanship Program – www.thecmp.org
- NCAA Rifle – www.ncaa.com/sports/rifle
- USA Shooting – www.usashooting.org