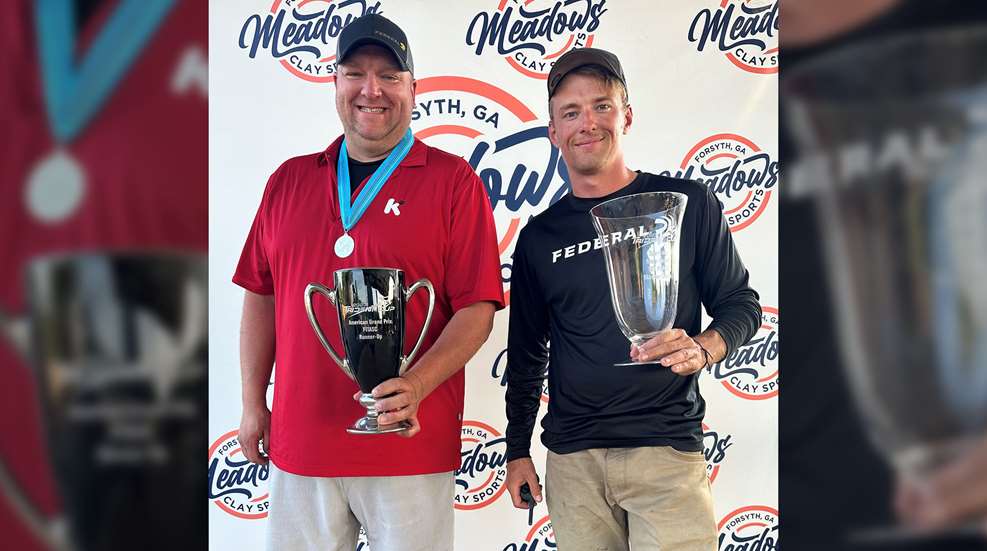 Federal Ammunition sponsored shooter Gregg Wolf earned the FITASC High Overall runner-up title at the 2023 American Grand Prix and Trident Cup, held May 3-7 at Meadows Clay Sports in Forsyth, Georgia.
As mentioned, in the Grand Prix, Wolf was the FITASC High Overall runner-up after posting a score of 188/200 and falling short in a shoot-off. First place in FITASC High Overall went to Gebben Miles.
There were 130 total competitors at the American Grand Prix FITASC tournament this year.
For his second-place performance in the American Grand Prix FITASC, Wolf secured a $750 cash payout.
Wolf's fellow Federal Ammunition-sponsored competitor, Cameron Hicks, finished in eighth place overall in the Grand Prix with a score of 182/200. Next, he secured M1 in a final shoot-off in the Sporting Main division with a score of 96.
Both sporting clays shooters relied on Federal's High Over All competition-grade target loads.
As described by the company, Federal Premium High Over All is "engineered for the most elite trap, skeet and sporting clays shooters. These quality target loads leave a trail of shattered clays in its wake and more reloads per shell. It's hard, high-antimony lead payload and wad produce the most consistent patterns, while the solid brass head and hull design make reloading easier than ever."
Federal High Over All is available in multiple 12-, 20- and 28-gauge options, plus .410 bore.
"We are proud to sponsor top-level shooters on Team Federal this year," Federal Ammunition's Vice President of Marketing, Jason Nash, said. "Their performances and accomplishments reflect Federal's dedication to its quality products and commitment to the shooting sports."
See the full results of the 2023 American Grand Prix and Trident Cup at the Score Chaser website.
Learn more about Federal Ammunition at federalpremium.com.