There has been a surge of interest in
takedown rifles
over the past few years, and one of the best available now is the rugged system from
H-S Precision
. The company calls their Take-Down rifle system "the most technically advanced shooting system we have ever created."
The system has two models available, the Pro-Hunter
(PTD, $5,595)
and the Tactical
(TTD, $6,095)
that share the same patented interlock system.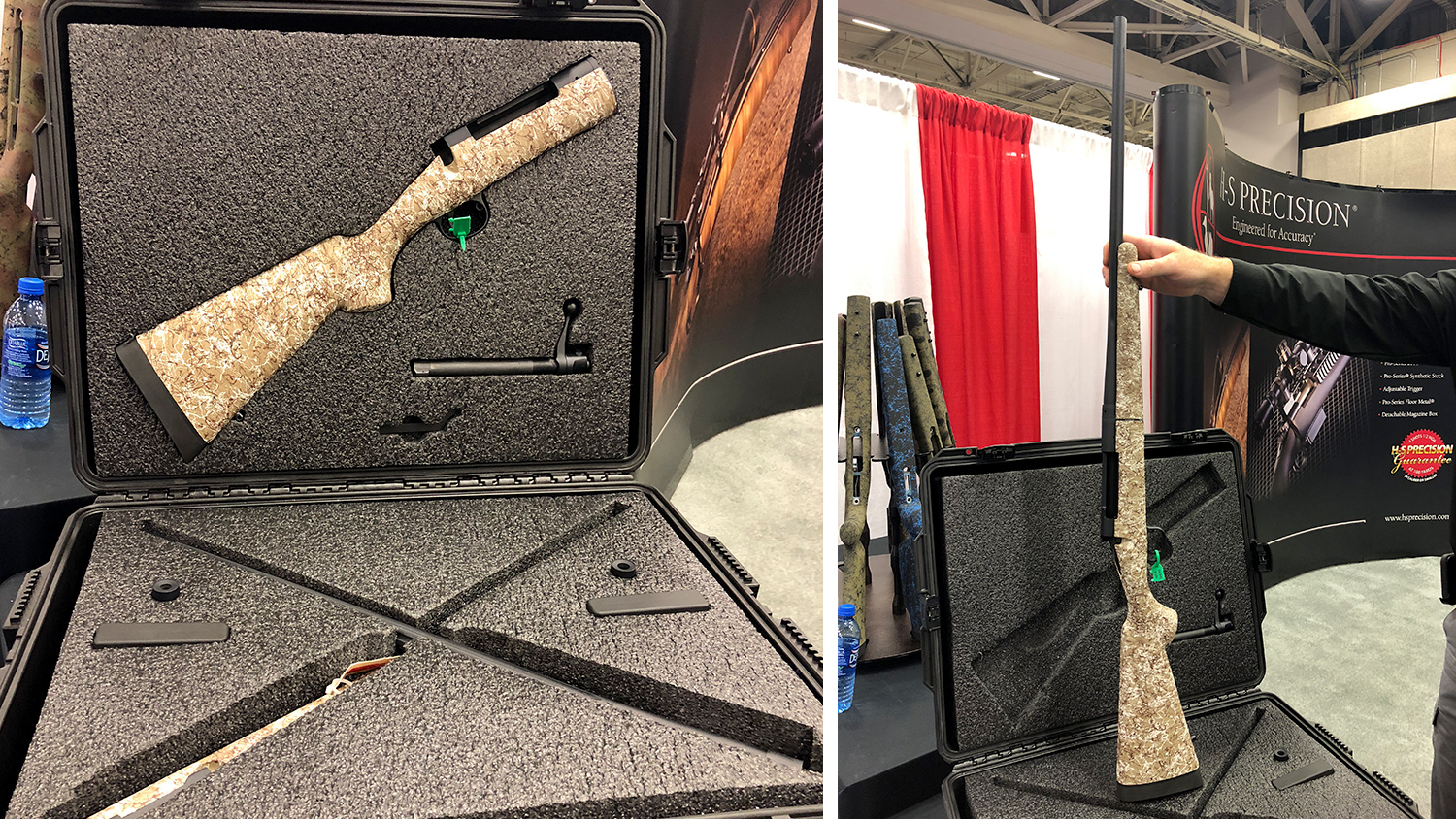 H-S had the Take-Down system on display at the 2018 NRA Annual Meetings and Exhibits in Dallas, TX. It's a tool-less system that uses a unique interrupted thread design (this is the part that's patented), and getting the rifle into firing configuration takes less than 10 seconds. The entire package will fit into a hard case (similar to a photographers case or a suitcase) that can hold multiple barrels. So, if you are hunting dangerous game and you need different calibers, or if you just want the ability to change your barrels quickly in the field
—
this a great choice for discriminating sportsmen.
The H-S Precision Take-Down rifle is a complete shooting system utilizing the company's Pro-Series stainless steel action that's available in calibers from .204 Ruger all the way up to .458 Lott. The PTD model has the H-S Pro-Series match grade fluted stainless steel magnum contoured barrel. Additionally, the PTD uses the Pro-Series synthetic stock with full-length bedding block.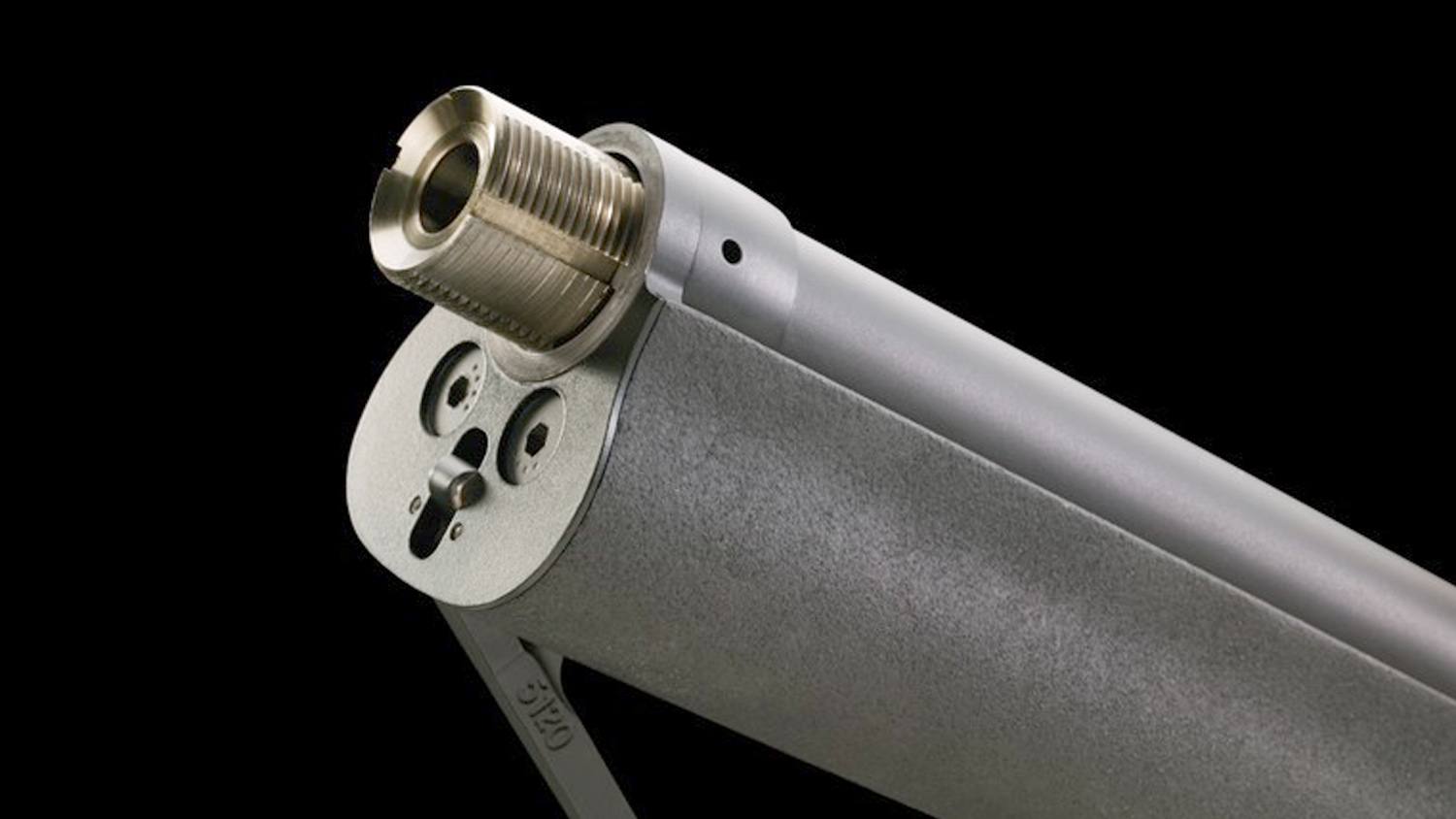 Here's the best part: this takedown rifle system will give you the same accuracy as H-S Precision's fixed rifles, which if you have ever shot one before, you know that is a extremely high benchmark.
Josh Cluff, vice president of H-S Precision, went more in-depth on how this high accuracy is maintained:
"The key to accuracy and repeatability is our patented interrupted thread design. With the same guaranteed accuracy as our legendary fixed rifles and a repeatability of one MOA or better after being taken apart and reassembled, the Take-Down rifle can be personalized to fit any shooter's needs and is a perfect option for the traveling hunter."
With the ability to assemble the rifle in seconds, as well as maintain accuracy and repeatability at a high level
—
the H-S Precision Take-Down rifle is a great choice for those looking to purchase a high-quality takedown rifle.