At the 2018 NRA Annual Meetings and Exhibits in Dallas, TX, Pelican had a variety of their coolers on display, including the Elite line up. With 10 models ranging from 20 quarts to 250 quarts in capacity, these coolers are durable, feature-rich and built in the USA. Pricing ranges from
$225 to $850,
depending on the model and the capacity.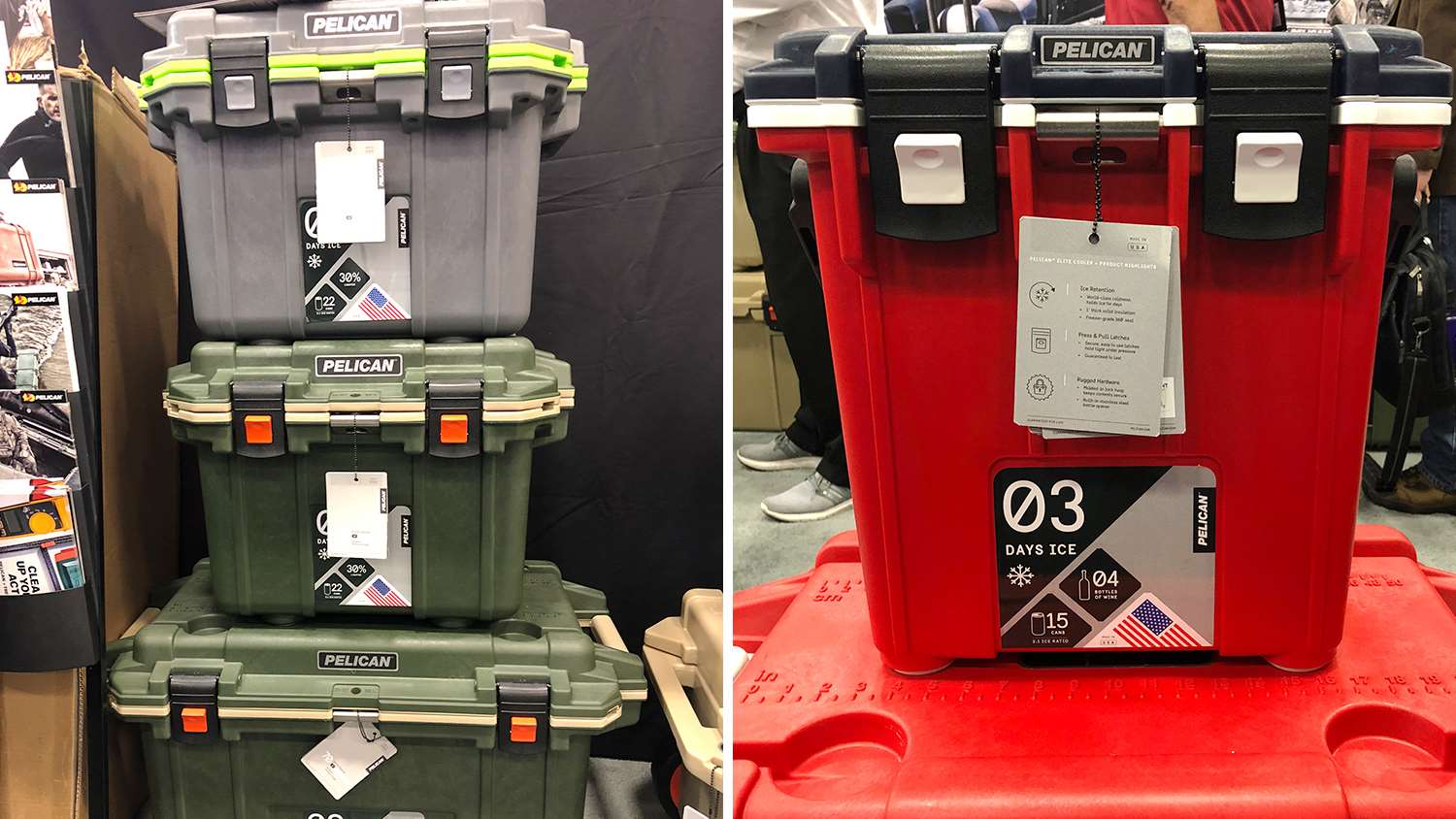 Engineered to the same standards as other Pelican products, you can really tell that the company intended to redefine the cooler with the Elite line. The larger models include an embossed fish ruler on the top. The press and pull latches make it easy to secure the precious contents inside. The molded handles provide a great gripping point for carrying. Pelican says the Elite line is 30 percent lighter than previous models. My favorite feature is 
the built-in bottle opener molded into the lock hasp. Additionally, there are nine colors available, with the four smallest coolers available in any of them. The 45 quart and larger models come in tan and white, and the 55 quart is only available in white.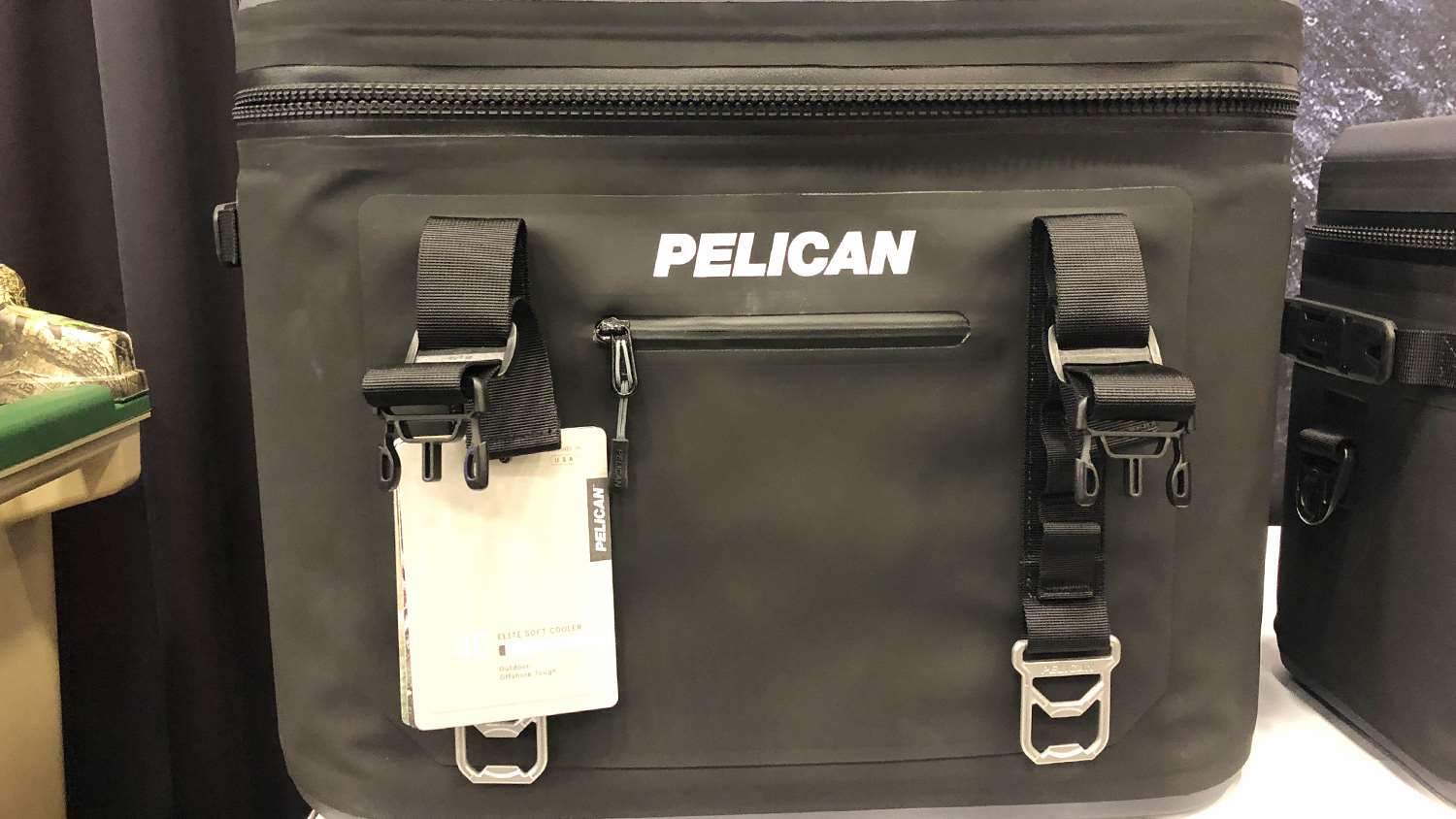 Pelican also has three soft coolers in the Elite line, and they are 55 percent lighter than their hardshell cousins. The soft coolers are wrapped in puncture resistance 840D double coated 
thermoplastic polyurethane
that should stand up well to whatever conditions you throw at it. There's a full 26mm of closed cell foam to keep things nice and frosty inside. Steel tie down anchors keep things secured tight, and yes, there's a bottle opener built into them. The Elite soft coolers come in three sizes, that can fit your choice of either 12-, 24- or 48-cans. Price range for the soft coolers is 
$230 to $330.
Best of all,
Pelican
is offering a $50 rebate on cooler purchases for a limited time. The company is asking customers to donate their old coolers to their local fire department, police station or other charitable organization. After you drop off your old cooler, you can order your new Pelican cooler on their website
—
enter promo code
coolhero
 to get the rebate.