The NRA changed the course of
college shooting
when it honored its first class of All-Americans in 1936. With all of the economic and political uncertainties that dominated the decade, celebrating college shooting's elite was a positive, welcome initiative that launched a tradition.
Input from college coaches fueled the creation of the
NRA College All-American Program
which began as a campaign to recognize rifle shooters who consistently posted high scores over the course of a season while demonstrating admirable scholarship and leadership.
The NRA College All-American Program was initially only open to men, and coaches nominated their shooters for the honor. Although women did shoot in college at the time, they typically competed on women's teams. In its first year of existence, the NRA College All-American Program, which featured first and second teams of 10 members each, honored representatives from 12 colleges and universities. Members of the coveted first team were called "Golden Bullets."
Postal matches, also known as telegraphic matches since it was common to transmit results over the wire, were accepted methods of competing, especially by schools in remote areas of the country. Shoulder-to-shoulder matches against neighboring schools and road trips that required overnight stays also took place, sometimes with competitors paying their own expenses.
In addition to rifle as a varsity sport, Reserve Officers' Training Corps (ROTC) programs were common on college campuses during this decade and contributed immensely to the development of shooting programs in general. But no matter how they got involved in college shooting, NRA All-Americans from the 1930s could not have foreseen the tradition they were establishing. The NRA College All-American Program was simply too new and many shooters were not even aware of the All-American honor until they achieved the distinction. After the program's inaugural year, NRA All-American certificates were sent to the colleges, where they were distributed any number of ways. Some schools would simply forward the award in person or via campus mail to the All-American, while others would acknowledge the achievement with a ceremony. Golden Bullet shooters also received engraved gold bullets with rings attached to the bases.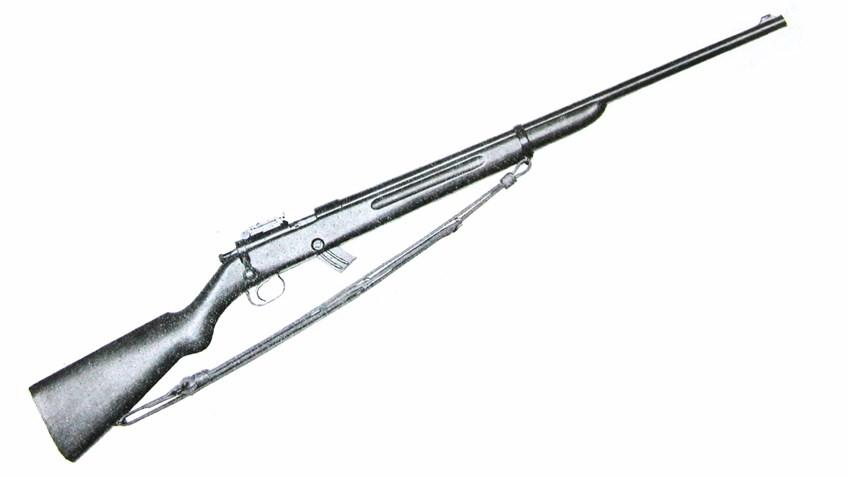 College shooters in the 1930s had access to ranges and government-issued ammunition and firearms, with .22 cal.
Model 1922 Springfields
(M1, M2) and
Winchester 52s
being the most common. Firearms used for competition were almost always fired in factory condition
—the word customize did not appear in dictionaries of the day, let alone in a shooter's vocabulary. Apart from basic adjustments, it was widely thought that not much more could be done to a rifle, which, when directed downrange, was fired at a 10-bull, A-17 smallbore rifle target that did not include a sighter bull.

When it came to accessories, shooters used basic military-style slings and mats, and they wore canvas jackets with leather pads and maybe light gloves. Kneeling rolls were unheard of—shooters would support themselves on one heel or the side of a foot when firing the kneeling position. In the offhand position, slings were legal but no body support was allowed. Match officials were supposed to be able to slip a hand between a shooter's side and the arm that supported the rifle.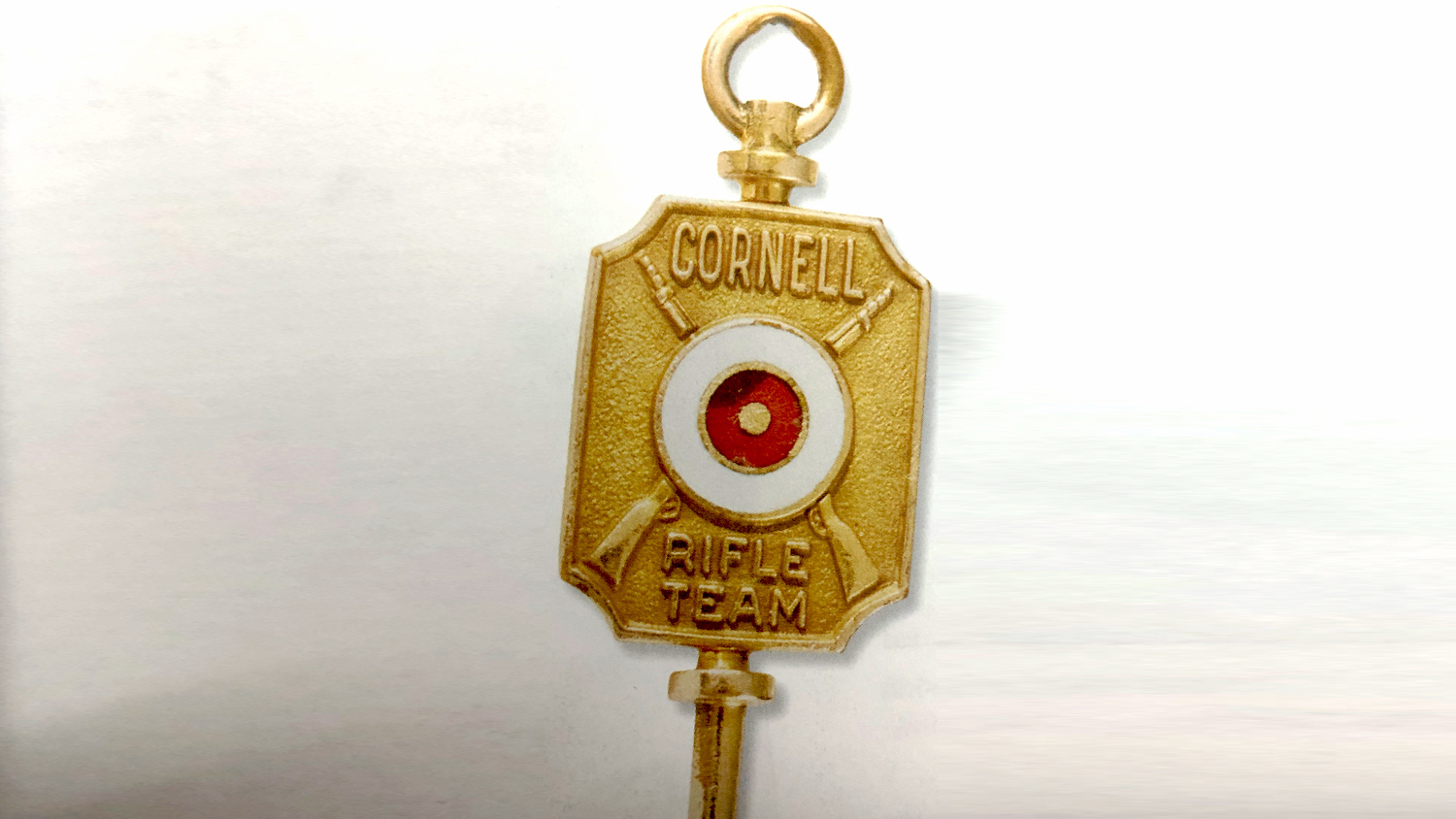 Depending on the school and event, matches could have been three- or four-position with the former fired at the season-ending NRA Intercollegiate Sectionals. (In 1939, the NRA Intercollegiate Sectionals were fired in four-position—prone, sitting kneeling and standing.) The 50-foot, metallic sight, three-position matches were fired in prone-kneeling-standing order with 10 shots fired in each stage. Targets from across the country were then sent to NRA Headquarters in Washington, D.C., for scoring to determine national champions and All-Americans.

In 1938, "on-the-spot" scoring was introduced at each sectional site and results were then wired to the NRA, thus enabling officials to announce national champions and All-Americans just mere hours after the last shots were fired, rather than the week or two that was required under the previous system.

In 1937, Robert Sandager of the University of Minnesota and William Kitch of the U.S. Naval Academy became the first two-time NRA All-Americans. During this period of collegiate shooting, freshmen were not allowed to compete on the varsity team, so four-year All-American status was not a possibility. Kitch went on to become the first collegiate shooter to achieve Golden Bullet status for all three varsity years. Some top shooting averages for the era belonged to Sandager with a 286, and Kitch the following year with a 284.

Establishing a pattern for the following decades, schools developed such strong shooting programs that all members of a national championship team would be NRA All-Americans. The U.S. Naval Academy began this tradition in 1939.

To be successful in this formative era was a special tribute to the coach who was not only instrumental in team policy and procedures, but most likely critical to the organization and start-up of his team. Sgt. Ernest Mylke, for example, implemented the University of Minnesota program in the 1920s and, among other things, was influential in establishing an effective kneeling position for his shooters.

Schools with dominant rifle programs in this decade included the U.S. Naval Academy, the University of Minnesota, Lehigh University, the University of Maryland, George Washington University, Carnegie Institute of Technology, New York University and the University of California at Berkeley.