Above: We had to remove the rifle hand guards to get the chronograph mounted properly, but our SIG Sauer Academy Trainer Dave Hinkell had all the necessary tools to get the job done.

Having been a trainer for a majority of my professional career, I'm usually busy training others as opposed to getting trained. Granted, my skills have been built through life experience as well as by getting to shoot regularly with some of the greatest shooters in the world. Still, nothing beats getting pushed outside your comfort zone. Recently, my wife Michelle and I were pushed from the comfort of the nest and into two challenging days of training at the SIG Sauer Academy in Epping, NH.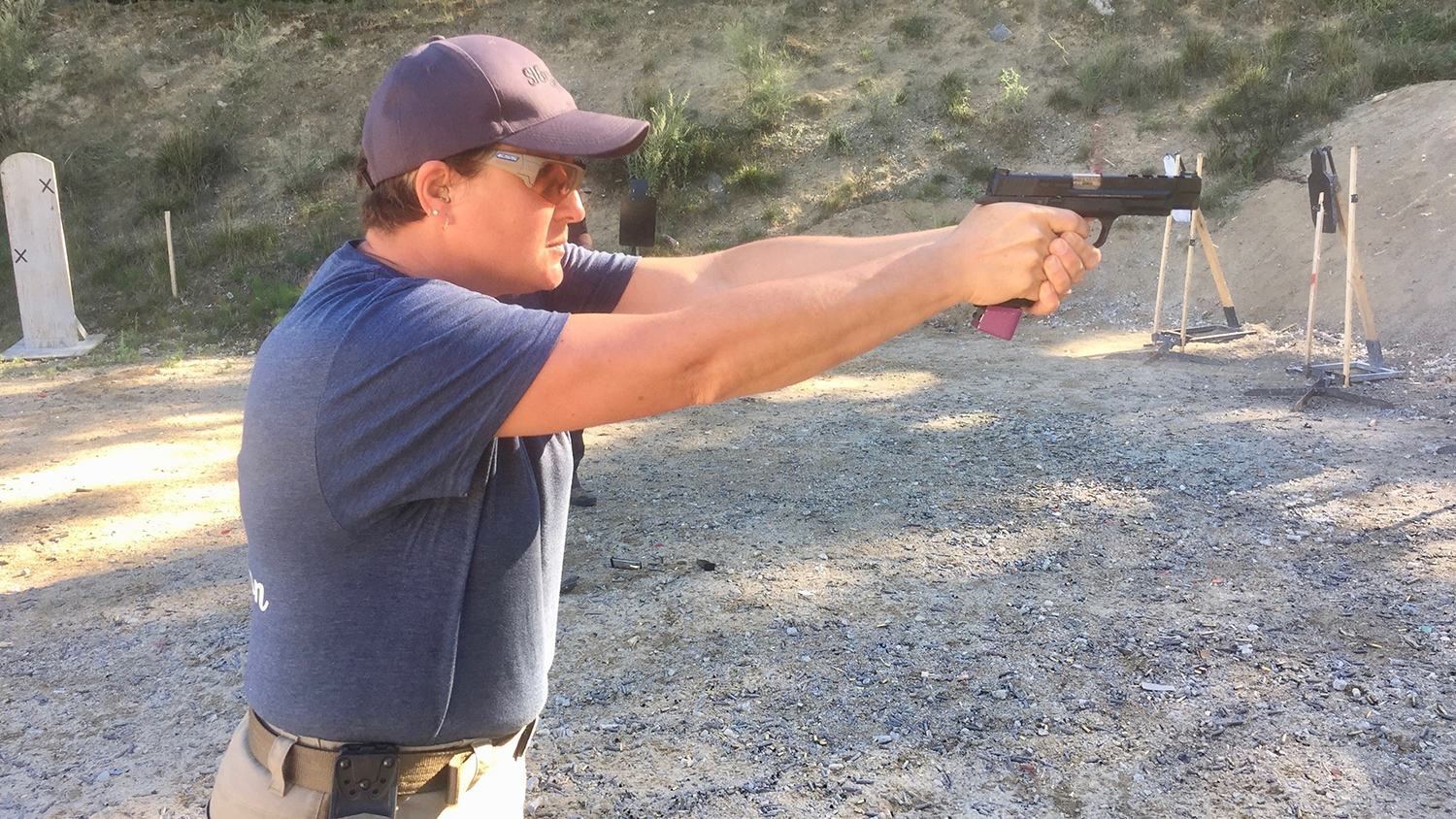 The academy is located on just over 140 acres and SIG Sauer has maximized the space with state-of-the-art indoor and outdoor ranges. The tactical training areas include urban environments and multiple shoot houses. The force-on-force village will appeal to any fan of the First Person Defender series. There's even a maritime facility for you frog loving operators, and an over-the-top pro shop sure to satisfy any taste.

We had two days of private training with our very own personal instructor, SIG Trainer Dave Hinkell. This meant we had to decide what we wanted to learn. Generally "good enough" but not great with our rifles, Michelle and I chose one day of long-range rifle. We wanted to learn those details we need to know. This was a perfect opportunity to gain solid data with the rifles, optics and ammunition we use regularly for 3-Gun.

After being sure we understood facility rules and firearms safety, he laid it on us. Hinkell was filled with knowledge and ready to share it. We talked wind, spindrift and bullet trajectories before heading out to confirm and adjust rifle zeros. We found that our Trijicon VCOG optics work really well with a solid 100-yard zero, more effective than the 200-yard zero we had been using. We used our BDC reticles to shoot out to 700 yards with amazing success. As usual, Michelle out-shot me in long-range. Irritating!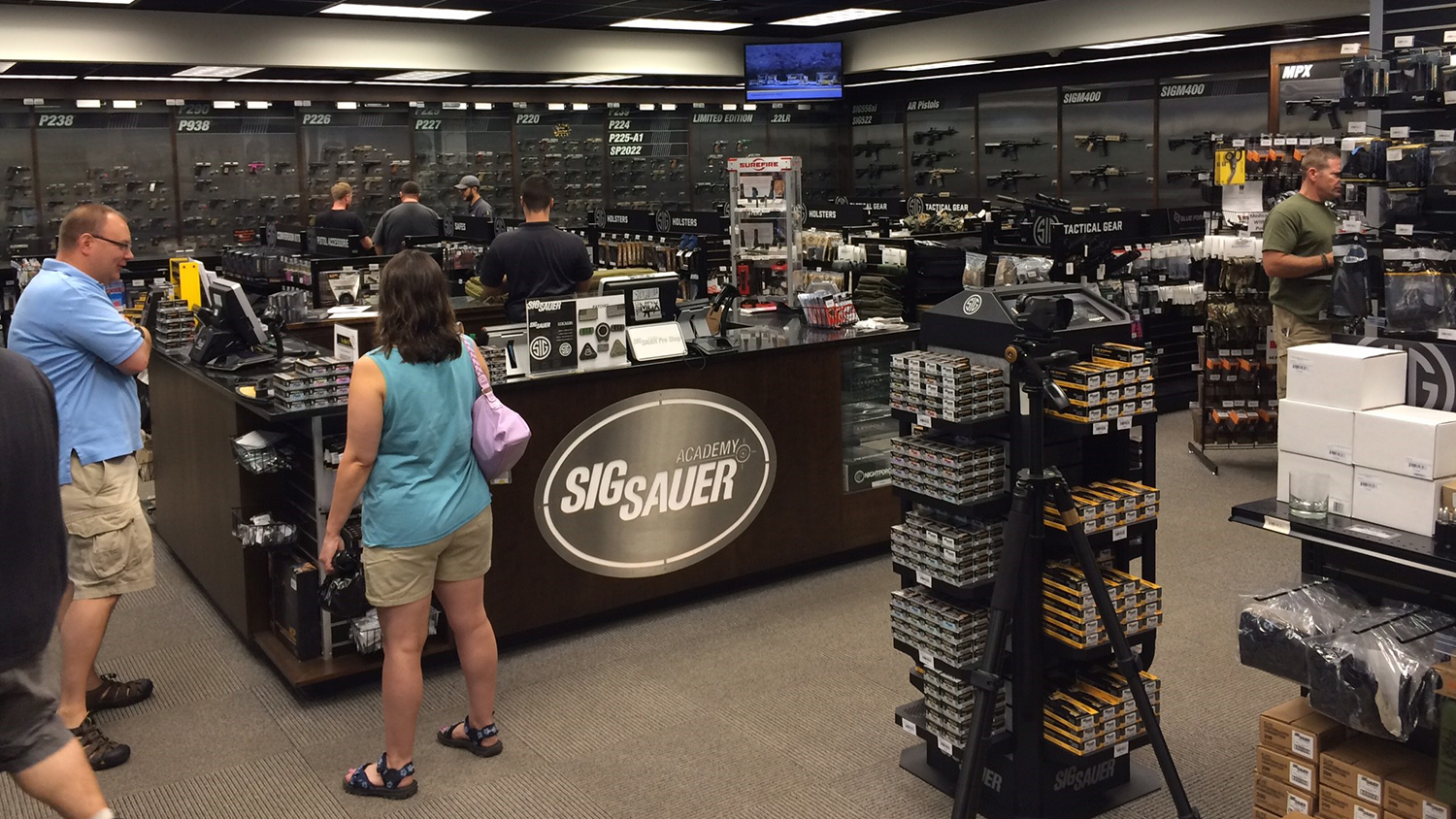 We wanted to get the best data we could on our gear and ammunition—so we chronographed our Hornady 75-grain match ammo. With our rifles being exactly the same Michelle and I could input the average bullet speed (2513 fps) into our ballistic calculators for even better trajectory information. Hinkell took the time to do things right and it really showed in our own performance. We really enjoyed the day. The take away was there is no one way to shoot long-range successfully. Not only did this validate something I have believed my entire career—but a month later my 3-Gun long-range game was the best it's ever been with targets out to 500 yards.

The choice for day two was handgun—and lots of it. Hinkell knew we were accomplished pistol shooters, so when he asked us what we wanted to do, I recommended that he run us through some tests to see which skills we were lacking in. Again, Hinkell exceeded expectations with some challenging tests. We were pleased to have our knowledge, skills and abilities validated—gaining so much more with great instruction.

Michelle has never shot as fast and efficiently as she did under Hinkell's tutelage. When she reached her level of saturation he turned his diagnostic focus toward me. Hammering my speed (I am admittedly slow) he diagnosed economy of motion and trust in the skills I already had. Results were everything I needed.

We trained all day with no formal break and shot nearly 1000 rounds each. The final test was not complete until 6 p.m. I have said for years, "The best way to get better is through time on task under the watchful eye of a qualified trainer." We got just that, and had so much fun doing it. Hinkell modeled what he wanted us to do—and he did it well.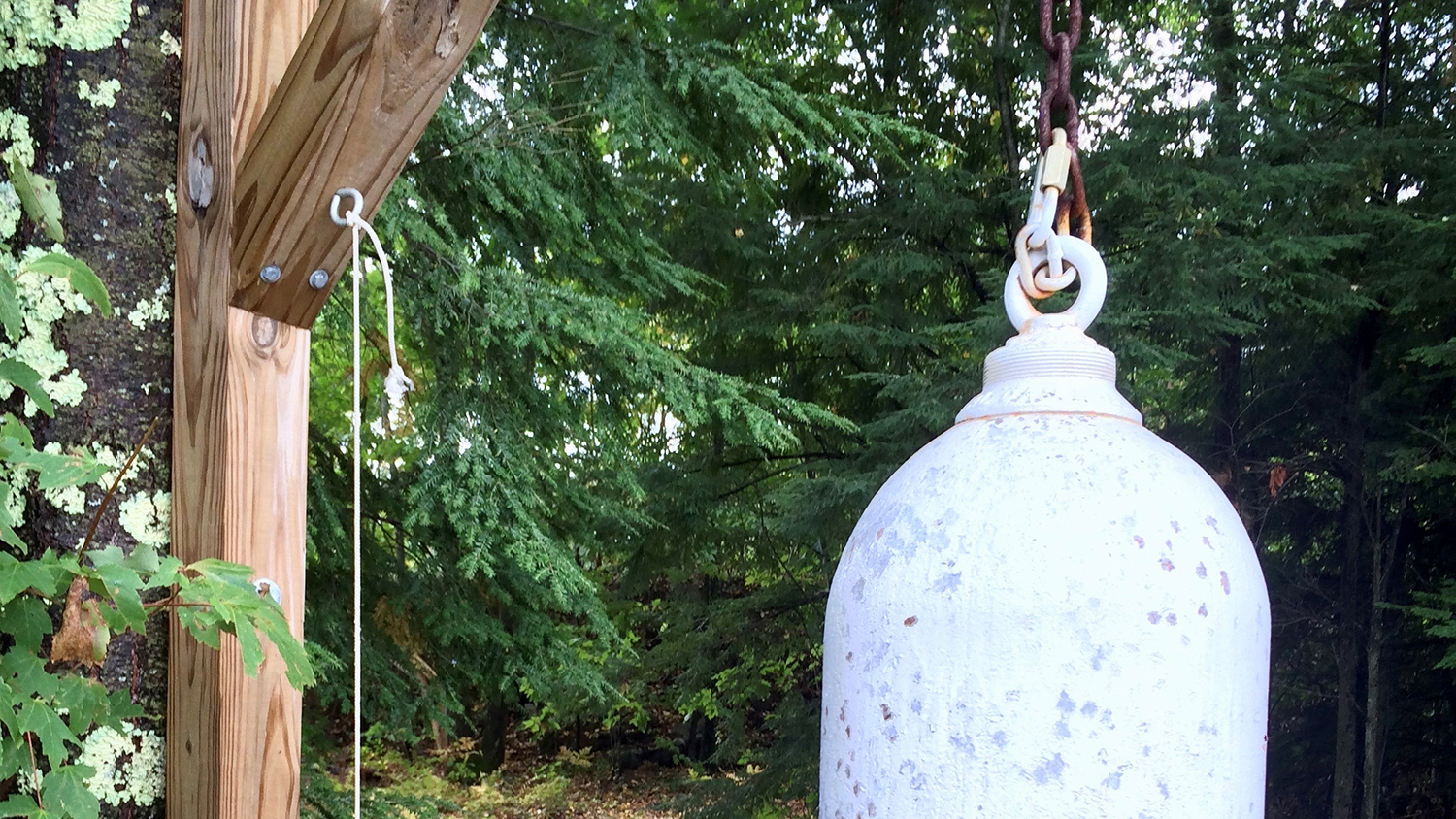 Hanging from posts throughout the grounds, SIG has large steel bells with tethered hammers strategically placed about the facility. Performance sometimes needs to be created through tough love. If you make a safety infraction or a stupid mistake, (like the magazine falls out of your pistol, or you forget to lock the bolt open on your rifle after shooting) you have to run to the closest bell and ring it 10 times before running back. I may have had to do that once. A 400-yard round trip, too! Tough love?

As a long-time training professional and accomplished shooter I took a lot away from the SIG Sauer Academy and Dave Hinkell. These guys are doing it right. Hinkell had the right blend of verbal abuse and deserved praise. The SIG Sauer Academy has gained the Cerinos as fans who are definitely going to return—as well as spread the word about this worthwhile training/vacation destination.