If you like to travel and love 3-Gun like we do, the shooting season can practically be a year-round pursuit. The
Cerino family started the 2016 season
in March with the Superstition Mystery Mountain 3-Gun in Phoenix, AZ. Since we live in Ohio—where winters are longer and harsher than most, we look forward to traveling to warmer climates. Being able to take long-range rifle shots, firing from props like helicopter bodies, as well as getting to shoot staged guns like a 40mm grenade launcher (
pictured above
) make it more than worth the trip.
The 3-Gun season always seems to start the same way. Digging through scattered piles of
gear and guns
, acquisition of ammunition—and if we're lucky, some new guns or optics. Gun bags, hard cases and everything we fill them with usually needs reorganizing and cleaning to get the season off on the right foot.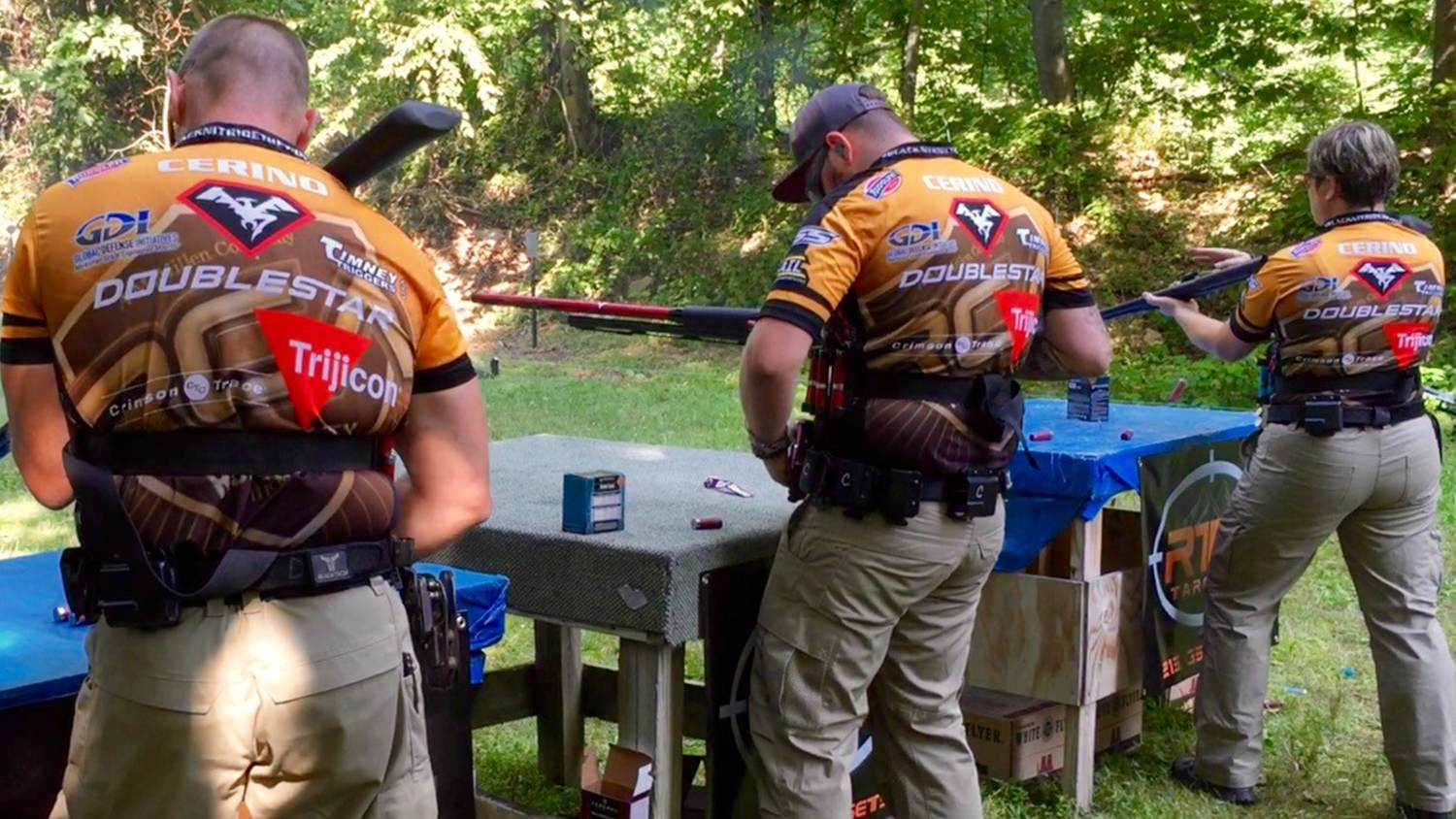 3-Gun is a somewhat technical game, shot in locations that can range from dry and dusty to slippery mud. It's sure to test your equipment—as much as your skill. I made it a priority this year to get my wife, my son and myself all using the same equipment to minimize errors and confusion.
The technical side of the game is made easier by using the same rifles and optics. We have the same barrel lengths, optics and ammunition so our long-range data, zeroes, velocities and trajectories can all be shared between us. It allows us each to concentrate on our game and learn from what we see each other experience on stages.
As a family of shooters, we try to shoot matches where we can be squadded together and sometimes even shoot as a family team. A favorite team match is the Armalite 3 Man 3-Gun in Topton, PA. Usually held in late June or early July, our family shoots this match particularly well. The Armalite match allows us each to participate in a stage that suits our personal skill set. For example, I lean toward the pistol portions, while my wife is better suited at rifle and long-range.
My son
runs a shotgun hard and loads fast so he tends to end up playing that part. It's really fun to see each other doing what we do best by making plans and strategies that create success.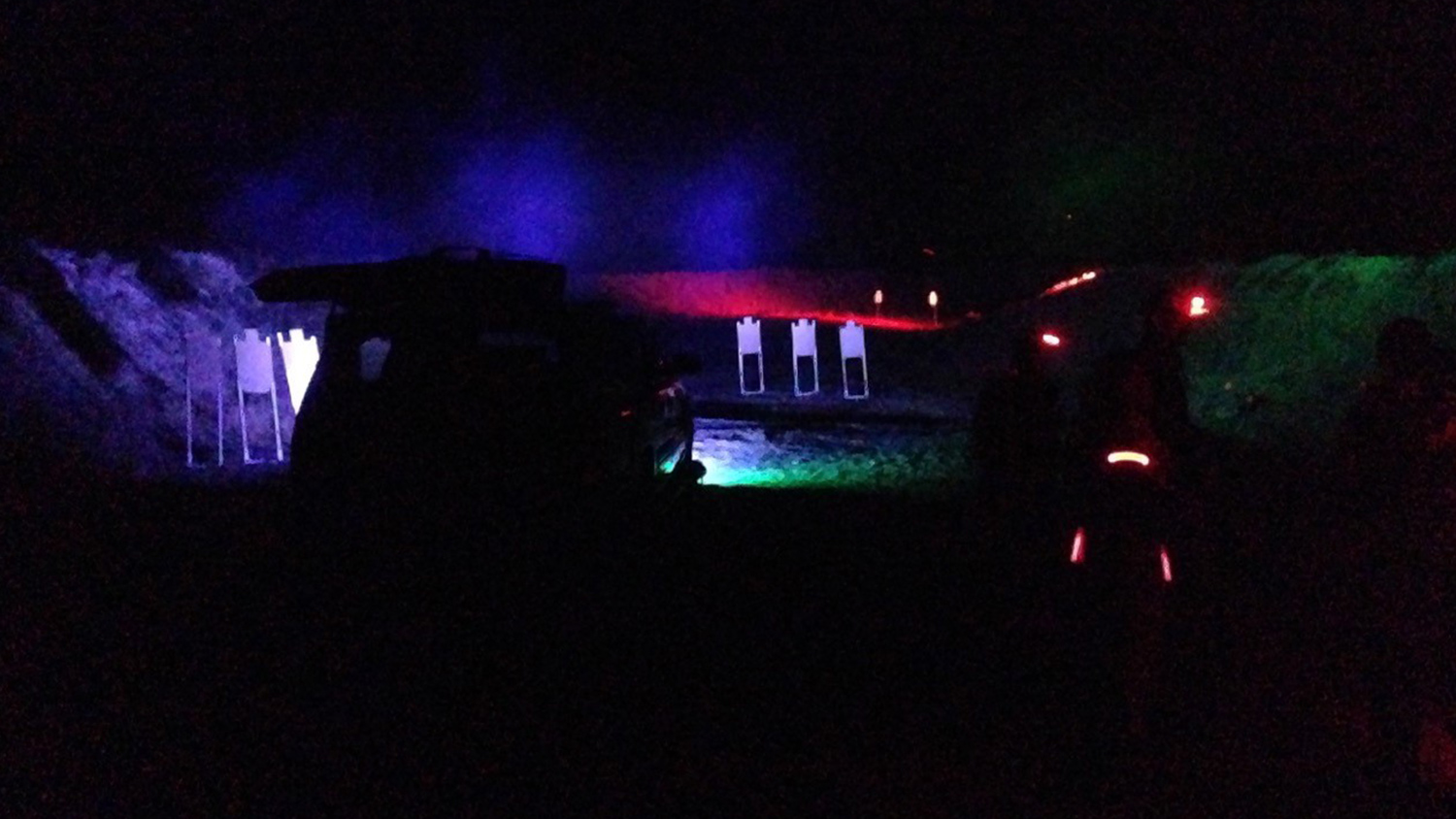 The 3-Gun season takes us to locations and matches across the country. Texas, Kentucky, Oregon, Idaho, West Virginia and Missouri hold our favorite ones. Sometimes a match will be in a location we've never been to before. As a family we travel and use these locations not only as match locations, but as mini family vacations. When possible, we build in extra days to go to a beach, the mountains, or a nearby
National Park
.
Travel matches are special to us for the sights we see and friends we get to visit. There is no bad side to spending time with friends like
Jerry Miculek and family
, the
Yackleys
,
Bruce Piatt
,
Tony Holmes
, Todd Jarret, Mark Roth, Jason Carillo and Taran Butler
—
just to name a few.
Not everyone can find time to travel, much less afford it. Luckily in our home state of Ohio, we've been blessed to have some ranges begin running local, one-day matches. When we're not traveling, or there is not time to get away—I go to every local match I can attend. These are the best practice for me. Getting to shoot with my local friends in a low stress environment, vetting and sharpening my skills while making sure my guns and gear all constantly work is worth every minute. And talk about fun—there's never a lack of ribbing, joking or tough competitive talk with those guys!
Our travel season usually ends with my three favorites. FN America's 3-Gun Championship in Glengary, WV, the Blue Ridge Mountain 3-Gun at Rockcastle Shooting Center in Kentucky and the
Starlight 3-Gun Match
in Marble Falls, TX. All of these matches are unconventional (outlaw-style) events. Natural terrain, high round count and plenty of options to use all three guns or substitute one for another. The warm fall days and cool nights, combined with the changing of the leaves in these locations can make for picturesque days.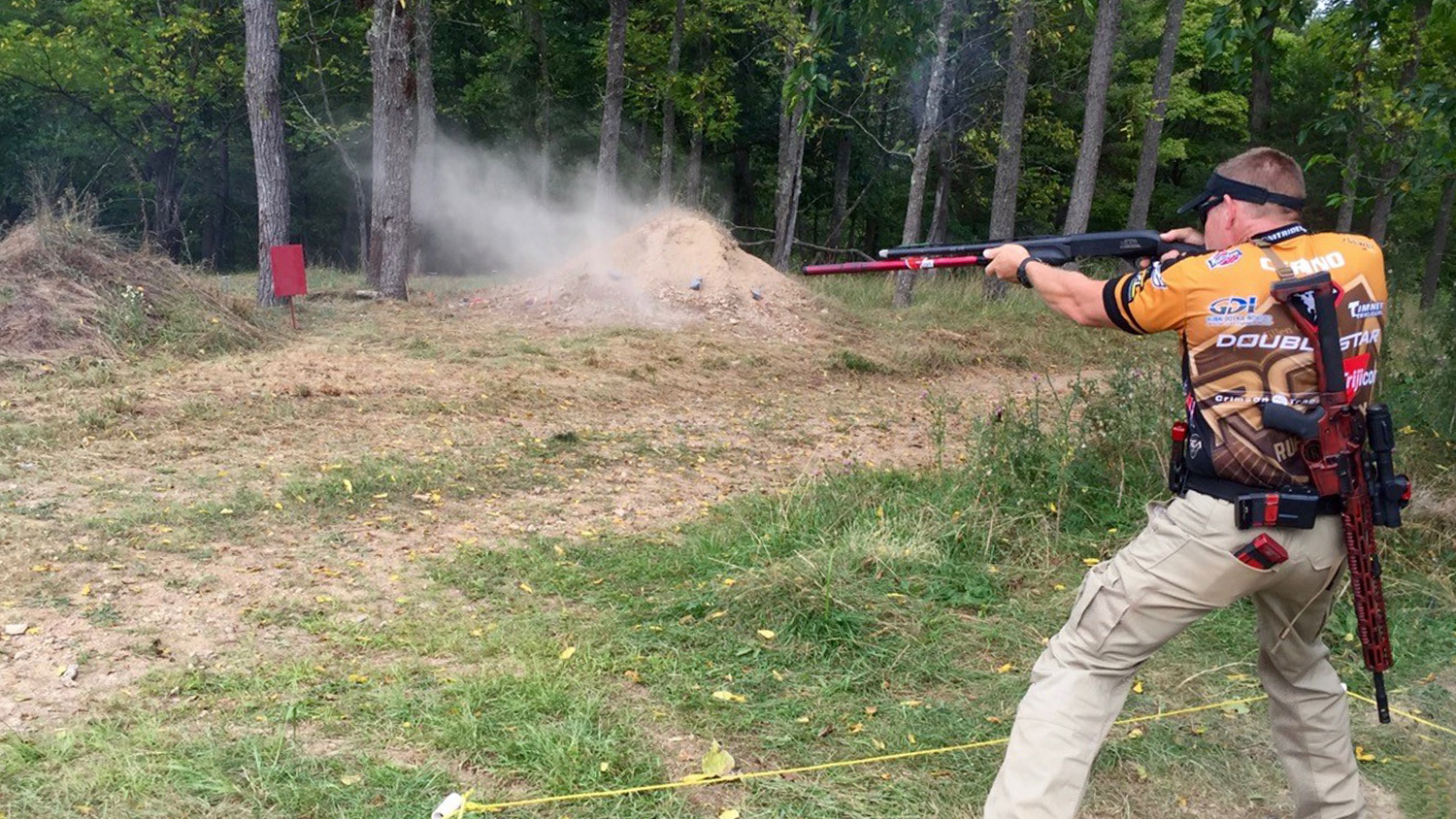 For our family, November, December and January consist of long winter nights dreaming of and preparing for the next year. Searching new matches to attend, registering for the favorites of the coming year and stockpiling ammunition and gear to be ready to go when the first southwestern match arrives.
If you are
interested in 3-Gun
, start your Googling now to find out what's happening near you. Below are some links that our family uses for match information, gear, and ammunition deals to help get you started.