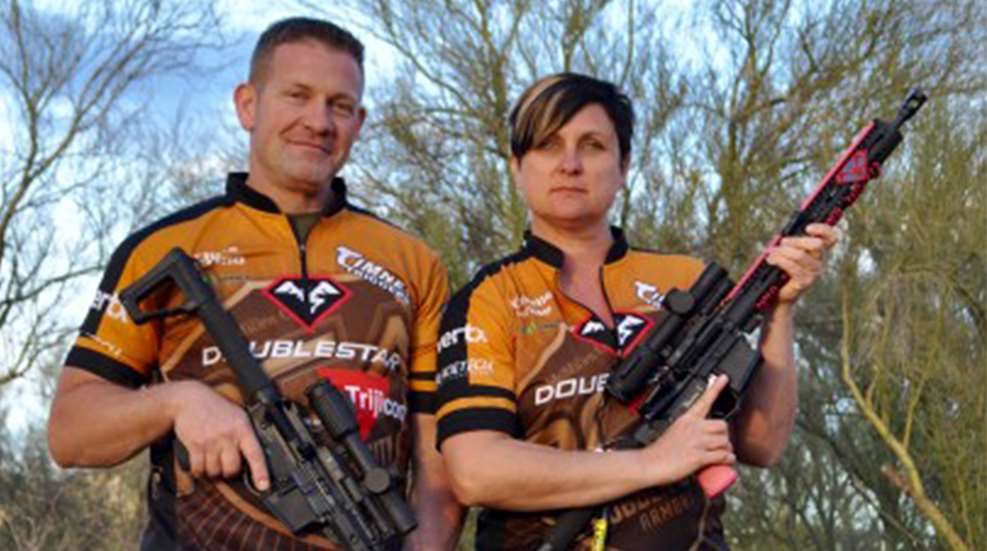 Above: Chris and Michelle Cerino.

Trijicon Inc. is pleased to welcome firearm trainers and competitive shooters, Chris, Michelle and Colton Cerino, to the 2016 Trijicon Pro-Staff team.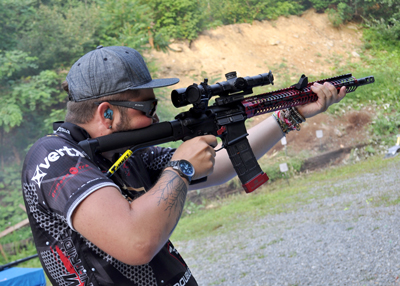 With a combined 20-plus years of experience in tactical consulting and competitive shooting, the Cerinos are renowned trainers and competitors. Michelle and Chris manage a prominent training company, Cerino Consulting and Training Group, and are regularly featured in top-rated industry television shows and prominent publications, including SSUSA. Chris regularly contributes training articles to SSUSA and Michelle highlights a competitive shooter each month in the popular "What's in your Range Bag?" column. Their son, Colton, began shooting competitively at the young age of 12. A firearms educator, Eagle Scout and student at the University of Akron, Colton regularly competes in national and international shooting competitions.

"Michelle, Chris and Colton are well-respected and admired professionals in the shooting sports community and we are proud to welcome them to the Trijicon family," said Chuck Wahr, Vice President, Sales and Marketing, Trijicon. "The Cerinos' concerted effort to bring positivity and extensive education to the firearms community make them ideal ambassadors for the Trijicon brand."

"We are thrilled at the opportunity to partner with Trijicon," said Chris, Michelle and Colton Cerino. "Consulting and competing every day, we rely on durability and leading technology to support the pace of our training and competitions," continued the Cerinos. "Our family's goal has always been to act as trusted ambassadors for the shooting sports; we could not be more excited to partner with a brand that continually sets the industry standard for positive values and unprecedented innovation."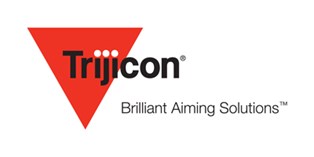 Chris, Michelle and Colton will serve as leading ambassadors for Trijicon's 2016 elite Pro-Staff, educating the firearms community about the brand's leading Brilliant Aiming Solutions for the consumer, military and law enforcement markets. Additionally, the Cerinos will represent Trijicon in marketing efforts and trade show appearances.

The Cerinos will be featuring Trijicon optics in their shooting competitions and training schools throughout the 2016 season.

For more information on Trijicon, please call (248) 960-7700 or visit www.trijicon.com.