For the second year in a row, Jack Krasulak has claimed the title of "Top Gun Champion" at the 2020 SSSF Nationals, otherwise known as the Scholastic Shooting Sports Foundation National Championships. The Nationals are comprised of two matches, the SASP (Scholastic Action Shooting Program) Championships, and the SCTP (Scholastic Clay Target Program) Championships. Krasulak, a student-athlete like all SSSF competitive shooters, is a member of the Young Guns of Quail Creek team that hails from Okeechobee, Fla.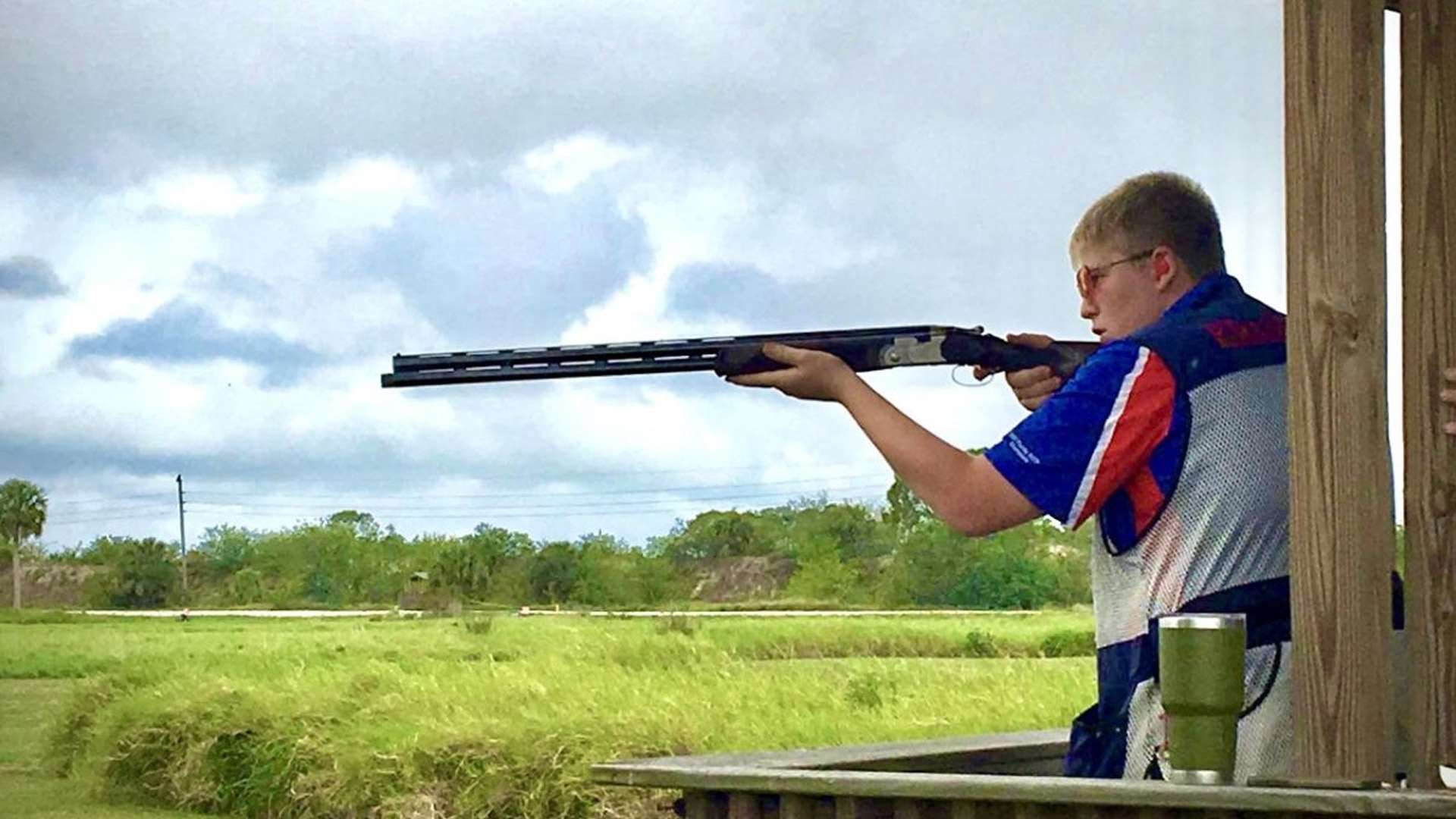 In the SASP events, Krasulak went back and forth in the Centerfire and Rifle disciplines with runner-up Bailey Lueders of the Arnold Junior Shooters/Brass Bandits. Tied with Lueders in the SCTP Trap events at 189, it was Krasulak's strong score of 190 in Skeet that allowed him to pull away and secure the title of Top Gun for the second consecutive year.
At the 2020 CZ-USA Top Gun Challenge, competitors were scored in trap, skeet, a rifle discipline of choice, and a centerfire pistol (iron, optic or 1911). The scores from each event are compiled to calculate the winners. With the unusual shooting season due to Covid-19, the 2020 SASP Nationals were held virtually from home ranges across the country. While the SCTP National Championship events were held in-person at the Cardinal Shooting Center in Marengo, Ohio, Virtual National events were scheduled in conjunction with the in-person events to provide flexibility for teams that were unable to travel.
For his victory, Krasulak received a CZ-USA Drake shotgun, Ruger 10-22 rifle and a Browning Buckmark Camper pistol. And, since he is graduating in 2021, Krasulak will be able to defend his title next July at the SCTP and SASP National Championships.
Learn more about the Top Gun Challenge at sssfonline.org.
---
See more: 2020 SCTP Nationals: Inaugural Cav. Ugo Gussalli Beretta Skeet Scholarship