In less than 24 hours, pro shooter Julie Golob's latest book Toys, Tools, Guns & Rules: A Children's Book About Gun Safety has reached the top of the Amazon sales chart in the Children's Safety Books category. She wrote the book as a new option for parents to break the ice with kids on the topic of gun safety.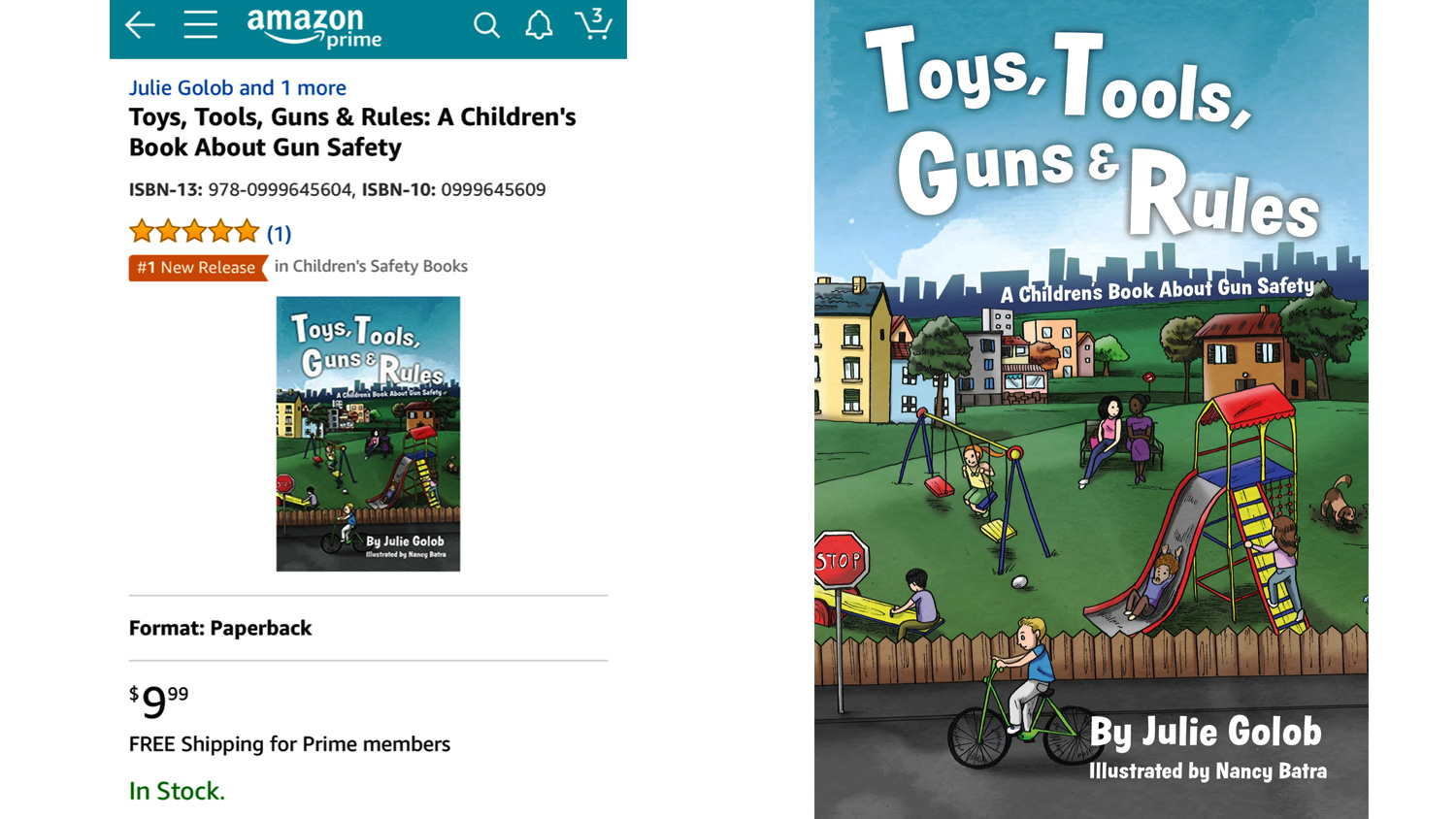 Golob's background as a championship-level competitive shooter (she holds more than 50 world and national titles), military service, firearms instructor and mother was preparation for writing the book.

"I've been around firearms and the shooting sports all my life. As a mother of two young children, I wrote Toys, Tools, Guns & Rules to continue to teach my daughters about guns and firearm safety at a young age," said Golob. "My goal is to provide parents this educational resource to help encourage an open conversation with kids, because gun safety is for everyone."

Throughout the 40-page book, Golob emphasizes how important it is to talk with our children about guns and firearm safety, along with many colorful, attention-grabbing illustrations by Nancy Batra. The book can educate inquisitive young minds about how firearms work, point out the most dangerous parts of a gun, and identify adults that children will encounter who safely and responsibly use firearms.

Additionally, there's a useful guide for parents on how to make the most out of the book, so that they can answer questions and establish family and home rules regarding firearms. Go to kidsgunsafetybook.com for more information, coloring printouts and other free resources.

Toys, Tools, Guns & Rules: A Children's Book About Gun Safety is available now via Amazon.com in paperback format at the low price of $9.99. Visit Julie's website at juliegolob.com.