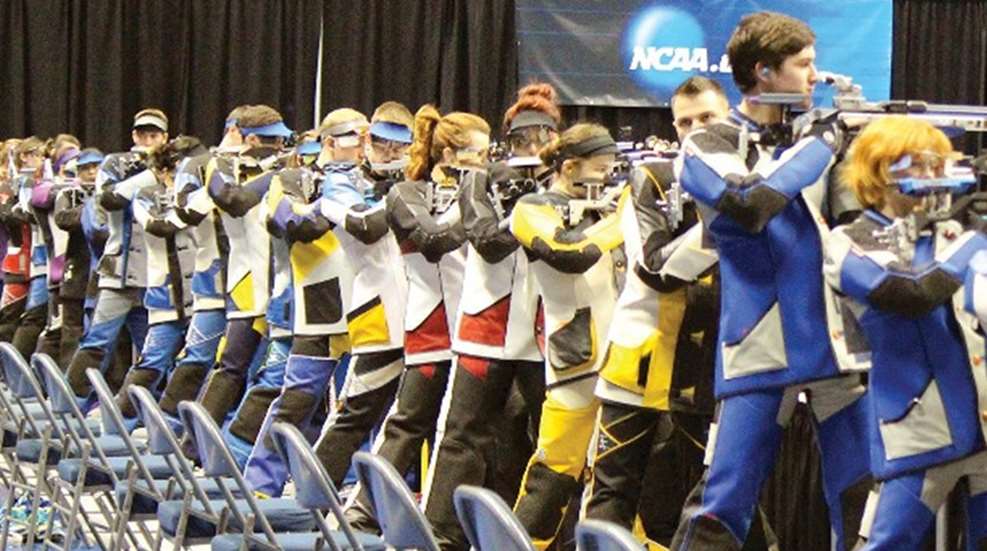 The NCAA Rifle Committee announced the teams and individual student-athletes that have qualified for the 2018 NCAA Rifle Championships. The Citadel will play host to the championships March 9-10, at the McAlister Field House in Charleston, SC.
Schools that qualified for the championship are:
West Virginia
Texas Christian
Murray State
Kentucky
Alaska-Fairbanks
Air Force
Ohio State
Nebraska
The top eight teams in both the smallbore and air rifle events earned their championship bids based on the average of their three highest regular season aggregate scores, with each score recorded at a different range. The average of the three scores was added to the aggregate total from the team's designated qualifier to determine the final field.
A total of 48 competitors will compete at the championships, with eight selected as individual qualifiers (see them listed below). An NCAA rule established four years ago stipulates that a school that qualifies as a team is disqualified from sending individual qualifiers.
Smallbore

Kestrel Kuhne, Navy
Lauren Phillips, North Carolina State
Levi Clark, Memphis
Joe Martin, Tennessee-Martin 

Air Rifle

Kamilla Kisch, Ole Miss
Leighton Dempster, Memphis
Payne Nunn, Army West Point
Torrance Kang, Navy
Both individual and team competitions for smallbore three-position will be held March 9, followed by air rifle on March 10. Both are 60-shot matches. The overall team champion will be determined by combining the smallbore and air rifle team totals into one aggregate score for each school.