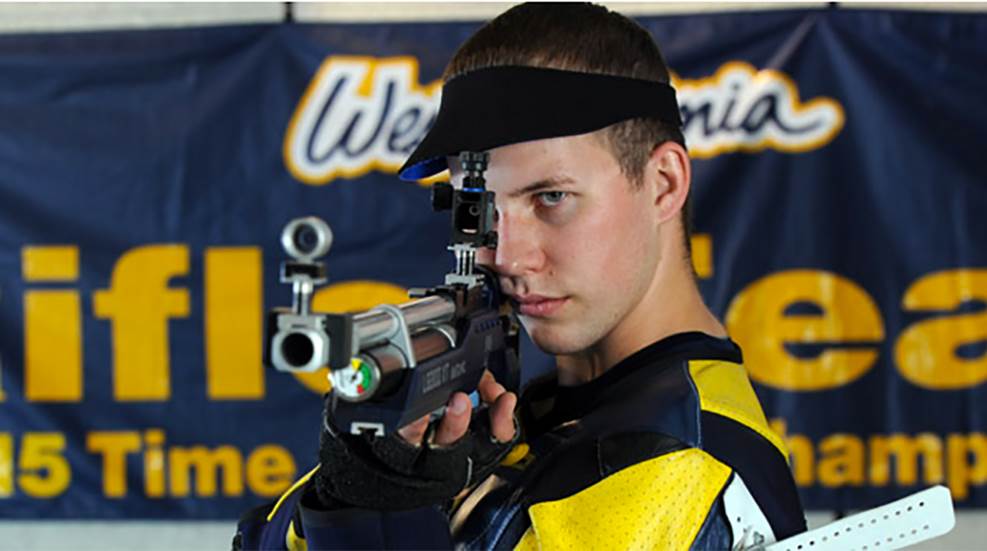 The WVU rifle team climbs two spots back to No. 1 in this week's College Rifle Coaches Association (CRCA) Poll.

The rankings are based on the last aggregate score shot by each team.

CRCA Rifle Top 20
WVU
TCU
Murray State
Alaska-Fairbanks
Air Force
Kentucky
Memphis
Ohio State
Army
NC State
Nebraska
Nevada
Navy
Akron
JSU
Ole Miss
Morehead
UTEP
UTM
Coast Guard
Last weekend, WVU recorded a 4709-4653 win over No. 9 Army at the WVU Rifle Range. West Virginia outshot Army in both disciplines, besting the Black Knights in air rifle, 2363-2336, and smallbore, 2346-2317.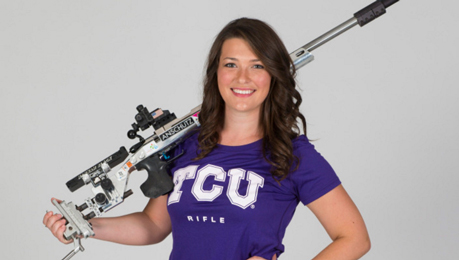 TCU remains at No. 2 for the second straight week. The TCU women's rifle team most recently celebrated a 4695-4658 victory at No. 8 Ohio State. TCU shot a team score of 2326 in smallbore and 2369 in air rifle. TCU will close out the fall schedule this weekend when it travels to No. 9 Army on Sunday.
Murray State climbs one spot to No. 3. The Racers will return to action this weekend at the Gamecock Open hosted by No. 15 Jacksonville State in their last event of the 2015 portion of their schedule.
Alaska-Fairbanks moves one spot to No. 4, and Air Force sits at No. 5.
Kentucky drops five spots to No. 6, while Memphis jumps five spots to No. 7. Lastly, Ohio State, Army and N.C. State round out the top 10.