The new 2011 magazines from STI provide more to shooters than just quicker reloads and an improved finish. Now, STI's innovative 2011 technology that was designed to provide flat shooting, less recoil and faster follow up shots can be combined with these new magazines to provide higher round counts. This should prove helpful for action shooting competition. Depending on the length and caliber, the new magazines in this line can hold from 10 to 26 rounds. MSRP: $75.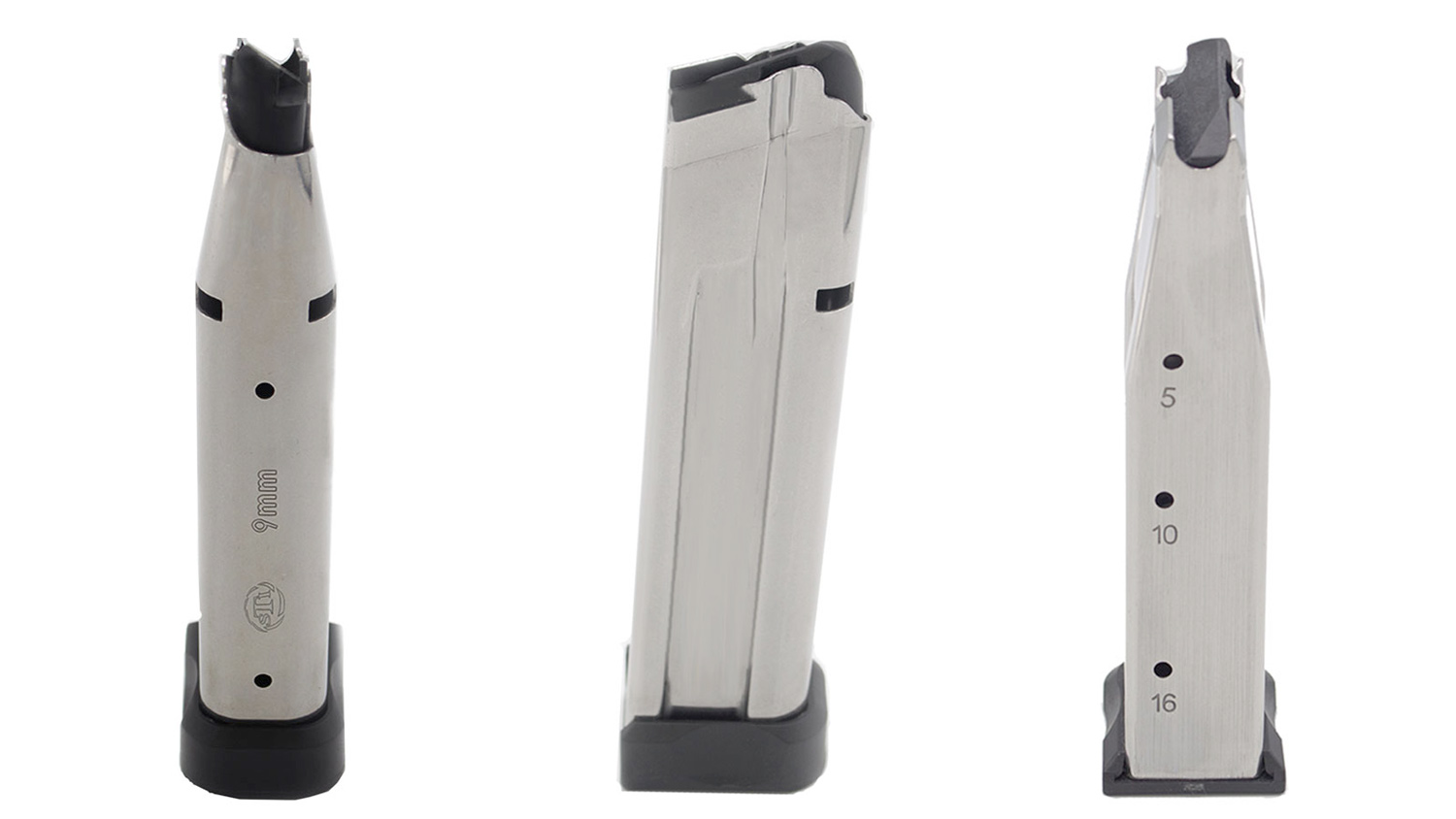 STI 2011 magazines are manufactured using 410 stainless steel for longer life, improved strength and greater corrosion resistance. They are built specifically for all STI 2011-style pistols and frames. Some of the notable new features include a new follower and feed lip design, and the round count and caliber are now stamped on the magazine body for easy identification. Additionally, the one-piece construction facilitates consistent dimensions and the added bonus of no spacer required.

The presses the magazines are built on have three times the force of traditional presses, which STI says allows for cleaner stamping and more precise lines. The new magazines are available for purchase now at stiguns.com.

Read Field Editor Chris Christian's review of the STI DVC Steel 9 mm semi-auto pistol.