Burris recently announced the release of its new Signature HD 15x56 mm binoculars.
The Signature HD 15x56 mm model joins the original 8x42 mm, 10x42 mm and 12x50 mm Signature HD models to provide outdoor enthusiasts with a full range of optics. With its 15x magnification, the Signature HD 15x56 puts the farthest objects practically in your lap. Designed with everything a hunter needs for glassing distant game and precision shooters spotting impacts on targets, the newest Signature HD binocular delivers an expansive field of view and maximum low light visibility.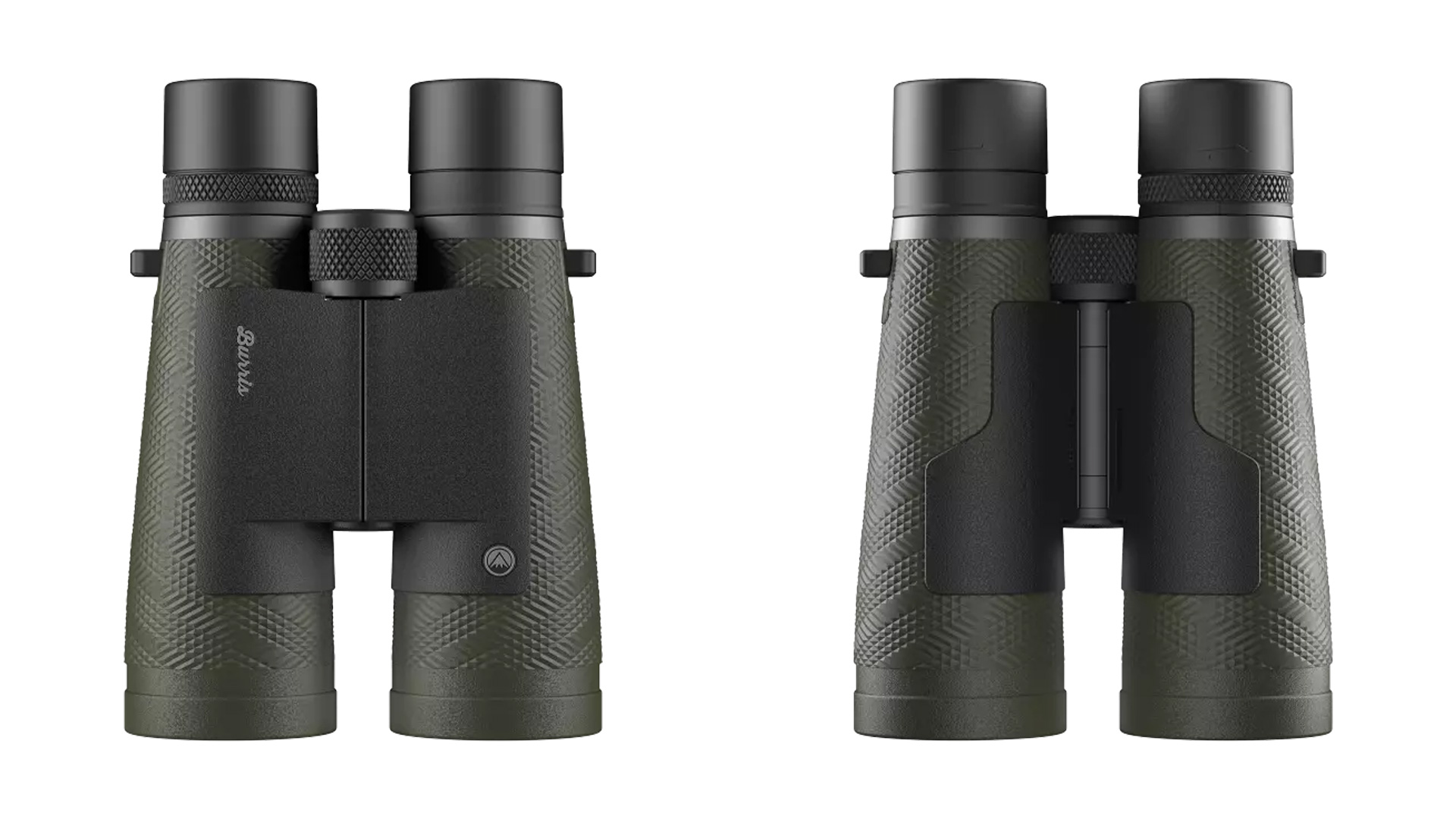 Featuring Bak-4 glass with Phase Correct, dielectric coating found on the prisms the Signature HD 15x56 delivers optimal resolution, color fidelity and light transmission, and boasts the same precision manufacturing and quality offered in the 8x, 10x and 12x binoculars. Precision-ground lenses follow the same  construction, including Hi-Lume Index-matched multi-coating to further boost clarity, light transmission and to eliminate glare. Additionally, the binoculars are nitrogen-filled for reliable waterproof and fog-proof performance.
Since the Signature HD 15x56 mm is intended to give hunters the broad visibility and far-reaching magnification demanded in open country, it follows that the Signature HD binoculars are built to take everything the most austere western environments can dish out. To that end, the Signature HD 15x56 mm features a shockproof body that can suck up the hard knocks, along with a tough rubber armor that offers additional protection and impact absorption. Every Signature HD bino includes a tripod adapter mount on the bridge for stable observation when fine details matter most.
An integrated no-slip texturing makes the Signature HD 15x56 mm suitable for everything from hot, early-season antelope hunts to frigid, late-season mule deer and elk adventures. Add in a comfortable neoprene neck strap and stout, metal eyecups for eye relief adjustment and you have a binocular system that is a reliable partner whether you are hunting on foot, on horseback or cruising in the ranch truck.
Overall weight of the Burris Signature HD 15x56 binoculars is 40 ounces, and the dimensions are 8.2 x 5.7 x 2.5 inches. Eye relief is 0.7 inches.
MSRP: $960. Learn more about the new Signature HD 15x56 binoculars from Burris at burrisoptics.com.