Caldwell's new Claymore target thrower is a foot-operated device that provides many of the benefits of a powered clay thrower without the need for a battery or electricity.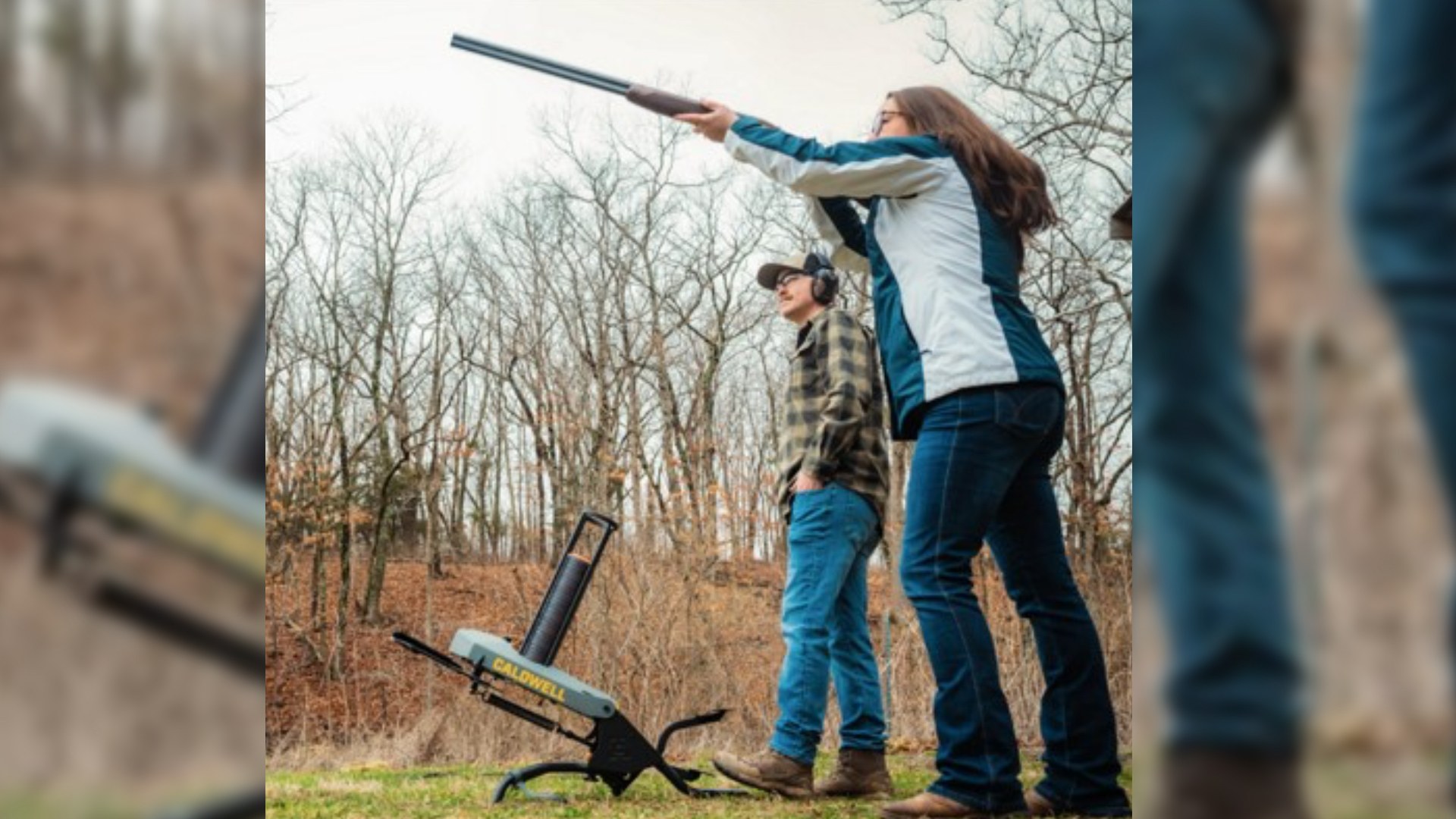 An easy-to-cock, manual device, the foot-operated Caldwell Claymore will throw clays out to 70 yards and can hold up to 50 standard-sized targets in its hopper.
As for operation, there are standard and flurry modes, the latter allowing for a continuous step and throw sequence, launching clays as fast as the user can step on the pedal. The Caldwell Claymore also has adjustable launch angles to help build challenging clay target presentations.
In addition, since it weighs a svelte 35 pounds and is collapsible, the Caldwell Claymore is easy to transport to your favorite shooting spot and can be set up in minutes.
With no heavy-duty batteries or electricity necessary for operation, the Caldwell Claymore manual target thrower has much to offer clay target fans as a convenient way to enjoy their favorite sport. Even better, this mechanical-based thrower option for shotgunners is also reasonably priced at less than $350.
MSRP for the Claymore is $329.99, but a look at the MidwayUSA website has it priced at $289.99. Learn more about the Claymore clay target thrower at caldwellshooting.com.