New from Fix It Sticks is the All Purpose Driver Kit, which comes equipped with several hex bits and sockets that are compatible with the majority of popular fasteners and bolts used on firearms, gear and equipment—plus many vehicles. Fitting into a small zippered carrying case, the All Purpose Driver Kit is a compact, convenient option to throw in your range bag or keep in your car or truck.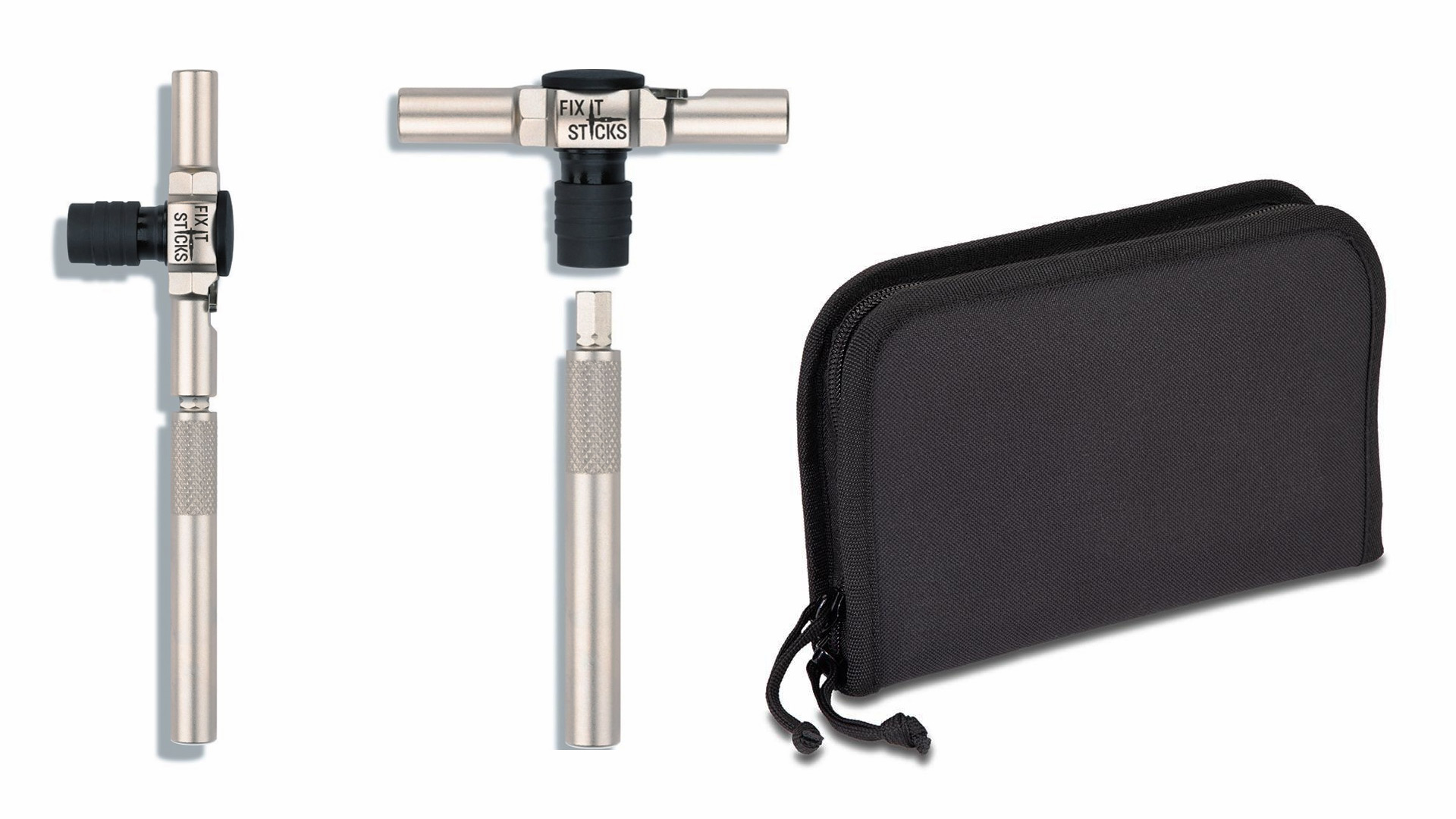 This comprehensive set of tools comes with two of the most popular products in the Fix It Sticks line-up—the Ratcheting T-Handle and T-Handle Extension. Twenty-two ¼-inch drive sockets and 46 ¼-inch nickel-plated hex bits in both SAE and Metric sizes are also included.
The aforementioned compact carrying case sports molded-in bit holders that are designed to hold any bit or accessory with a standard ¼-inch base (including Fix It Sticks Torque Limiters), as well as any 8-32 threaded component.
MSRP for the Fix It Sticks All Purpose Driver Kit is $200, but you can find the new set available online for $160 as a limited time, pre-order special. The estimated ship date is Wednesday, Apr. 21.
Learn more at fixitsticks.com.
---
Read more:
Review: Fix It Sticks Torque Limiters