Fix It Sticks has introduced two new field-portable, comprehensive tool kits for long-range shooters and 3-gunners, respectively. Developed with input from competitive shooters drawn from both disciplines, the new kits include a wide array of useful tools, bits and torque limiters that are helpful for firearms set-up and maintenance. In addition, both kits are capable enough to use on the bench and portable enough to use in the field.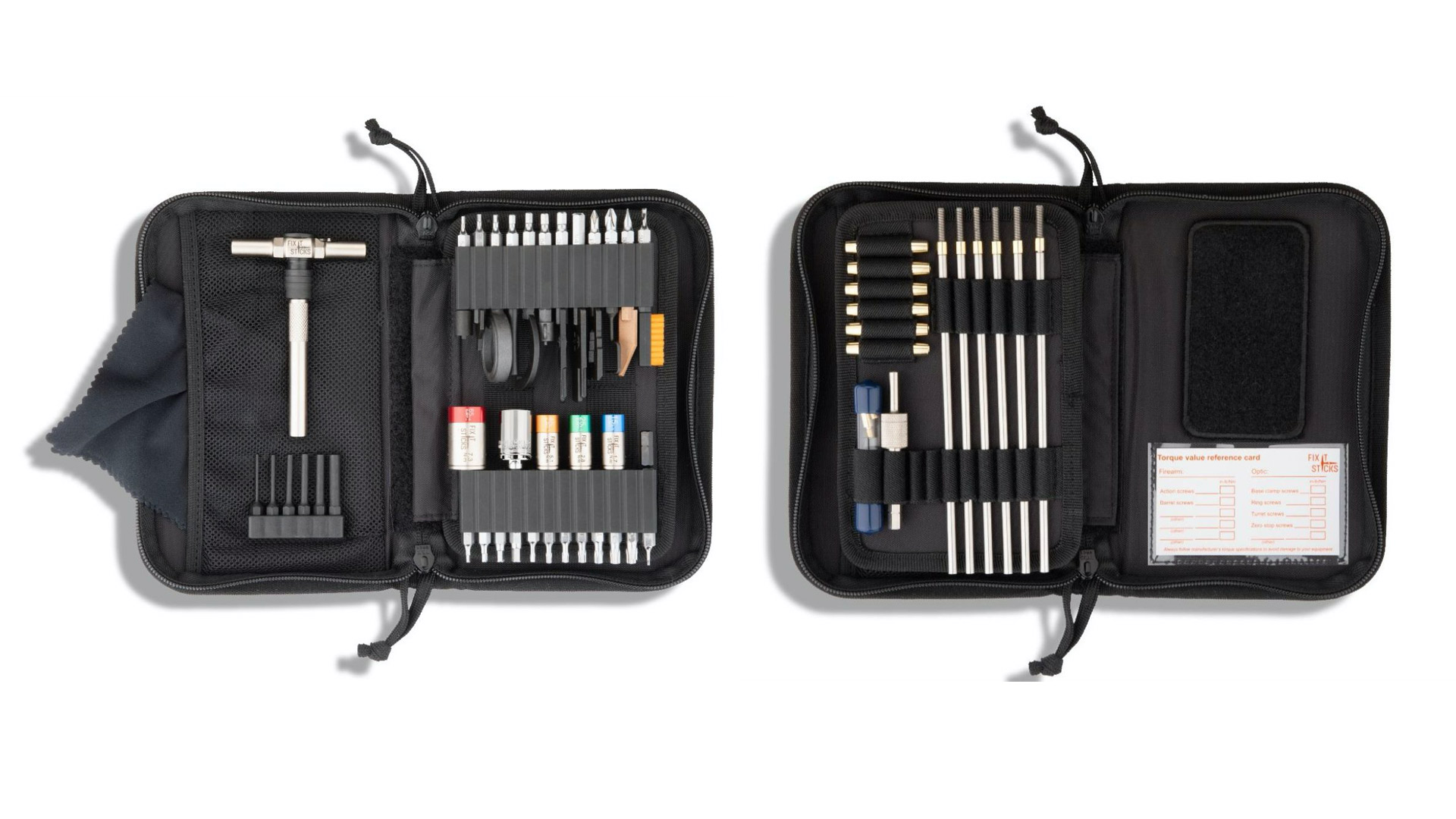 The 3-Gun Kit ($350) includes firearm-specific tools and components that multi-gun shooters need to keep their pistols, rifles and shotguns in top condition for competition. The kit contains four of the most popular Fix It Sticks Torque Limiters to properly tighten scope rings, handguards, action screws and other accessories. As well as boasting a wide selection of general-use hex bits, the 3-Gun Kit contains a bolt scraper (AR-15 and AR-10), Glock sight tool, 1911 bushing wrench, AR-15 castle nut wrench and choke tube wrench. Also included is a multi-section cleaning rod and the new Fix It Sticks take-down, ratchet t-handle.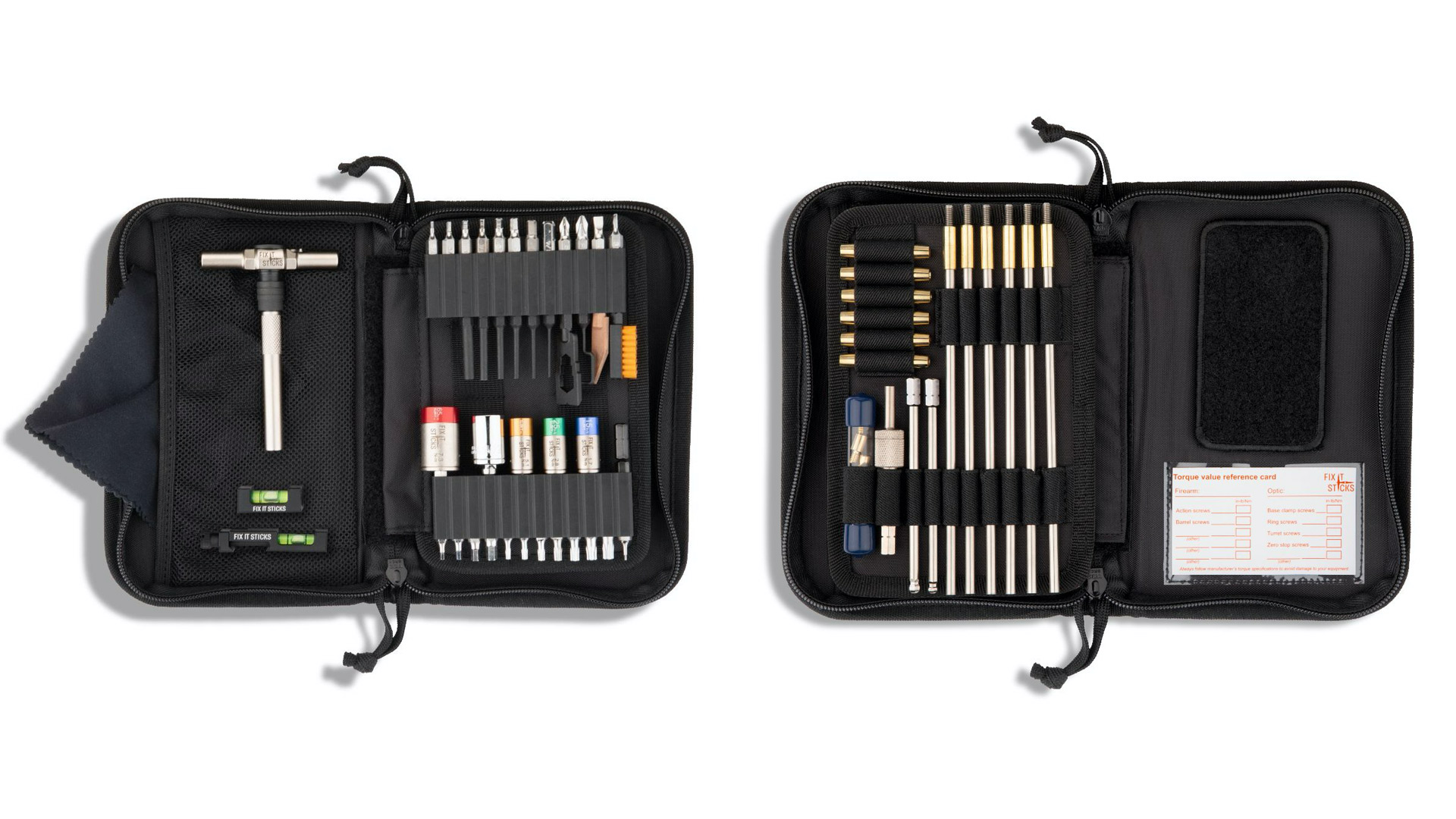 As for the Long-Range Kit ($368), this offering is designed for set-up and maintenance of precision rifles at home and on the range. Four Fix It Stick torque limiters are included for action screws and scope mounting. The set of bubble levels are useful in mounting optics, especially in regards to adjusting cant. In addition to tools for precision rifle set-up, the Long-Range Kit also includes the Fix It Sticks steel cleaning rod system with brass bore protectors, general cleaning brush, bronze scraper and a microfiber lens cleaning cloth.
Common to both kits is a soft carry case that features molded-in bit holders. Plus, a magnetic patch helps keep all the bits and other small parts from being lost during use.
Both kits are available now. Visit fixitsticks.com.
---
See more:
Review: Fix It Sticks Torque Limiters