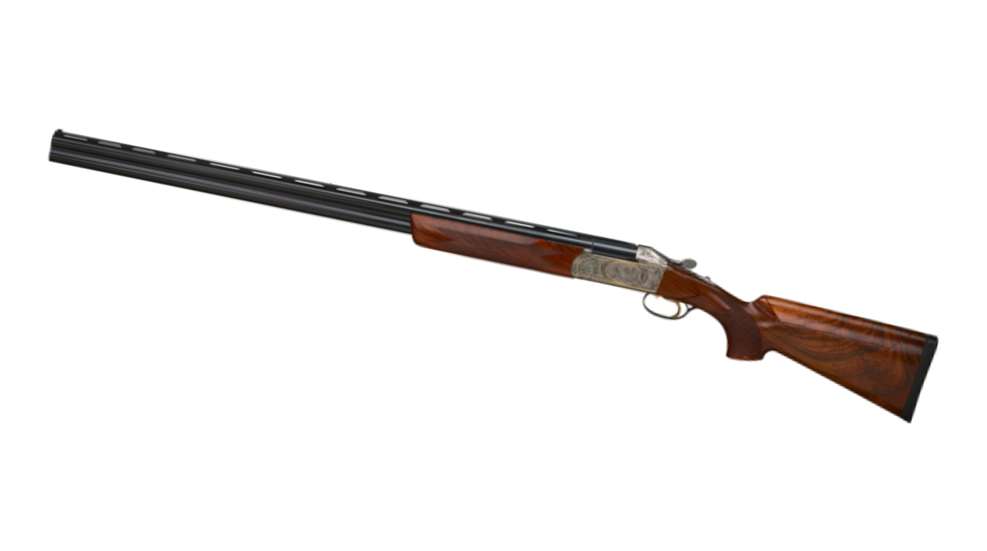 New from Krieghoff is the K-80 34-inch Parcours O/U competition shotgun, designed for the longer target presentations that have become popular in Sporting Clays and FITASC (Fédération Internationale de Tir aux Armes Sportives de Chasse) competition. Built on the venerable K-80 frame, the 34-inch Parcours sports an extended sighting plane which provides an accurate sight picture.
The standard K-80 Parcours configuration includes a right- or left-hand stock and scroll engraving. The new 34-inch model has fixed choke barrels (M and IM) with a soldered, flat 8 mm to 6 mm tapered rib. Additionally, Krieghoff's new Thin Wall chokes are available as an option.
Krieghoff's K-80 action is highly regarded as a reliable one, as well as a winner—with many competitive shooters using it to reach the top of the podium at big matches like the Grand American. Kudos to the company for recognizing the increased popularity of more technical presentations in Sporting Clays, which can often feature relatively long-range targets. New, longer competition shotguns like the K-80 Parcours 34-inch model will certainly help shooters who can benefit from a scattergun with a longer sighting plane.
"As target presentations in Sporting Clays evolve with greater technical difficulty at greater distances, we at Krieghoff saw the need to put the 34-inch Parcours in shooters' hands," said Alex Diehl, COO of Krieghoff International.
No pricing info for the K-80 Parcours 34-inch O/U is available as of yet, but our guess is it will be close to other models in the line, which ranges from $12,000 to $14,000, depending on options and upgrades. Krieghoff also has an extensive list of engravings and wood upgrades on its website. Learn more at krieghoff.com.
---
See more:
15-Year-Old Trapshooter Grayson Stuart Receives ATA Grand Slam Honors