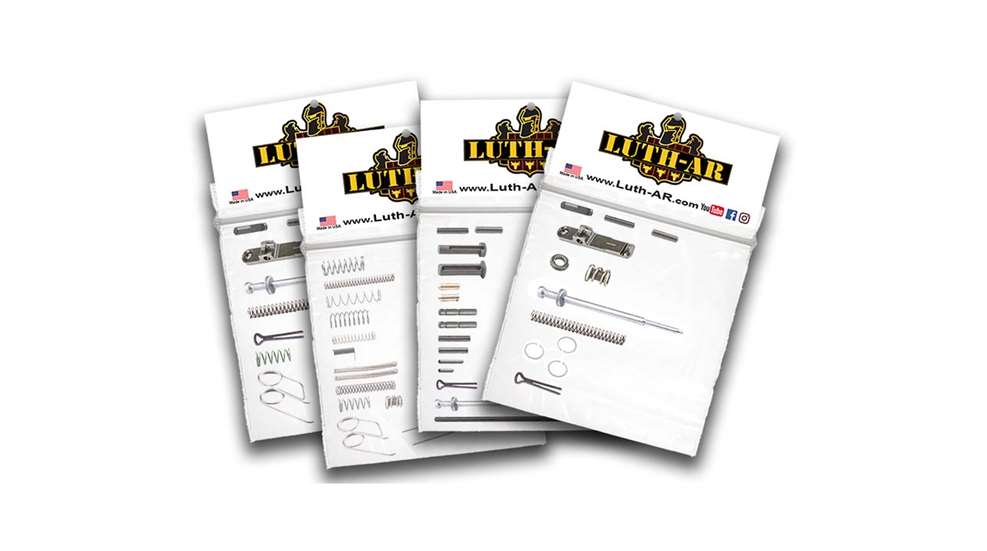 Each of the four new AR-15 repair kits from Luth-AR boasts a wide selection of essential pins, springs and other rifle parts that commonly require replacement. Keep them in your range bag or workshop. MSRP: $8.99-$29.99.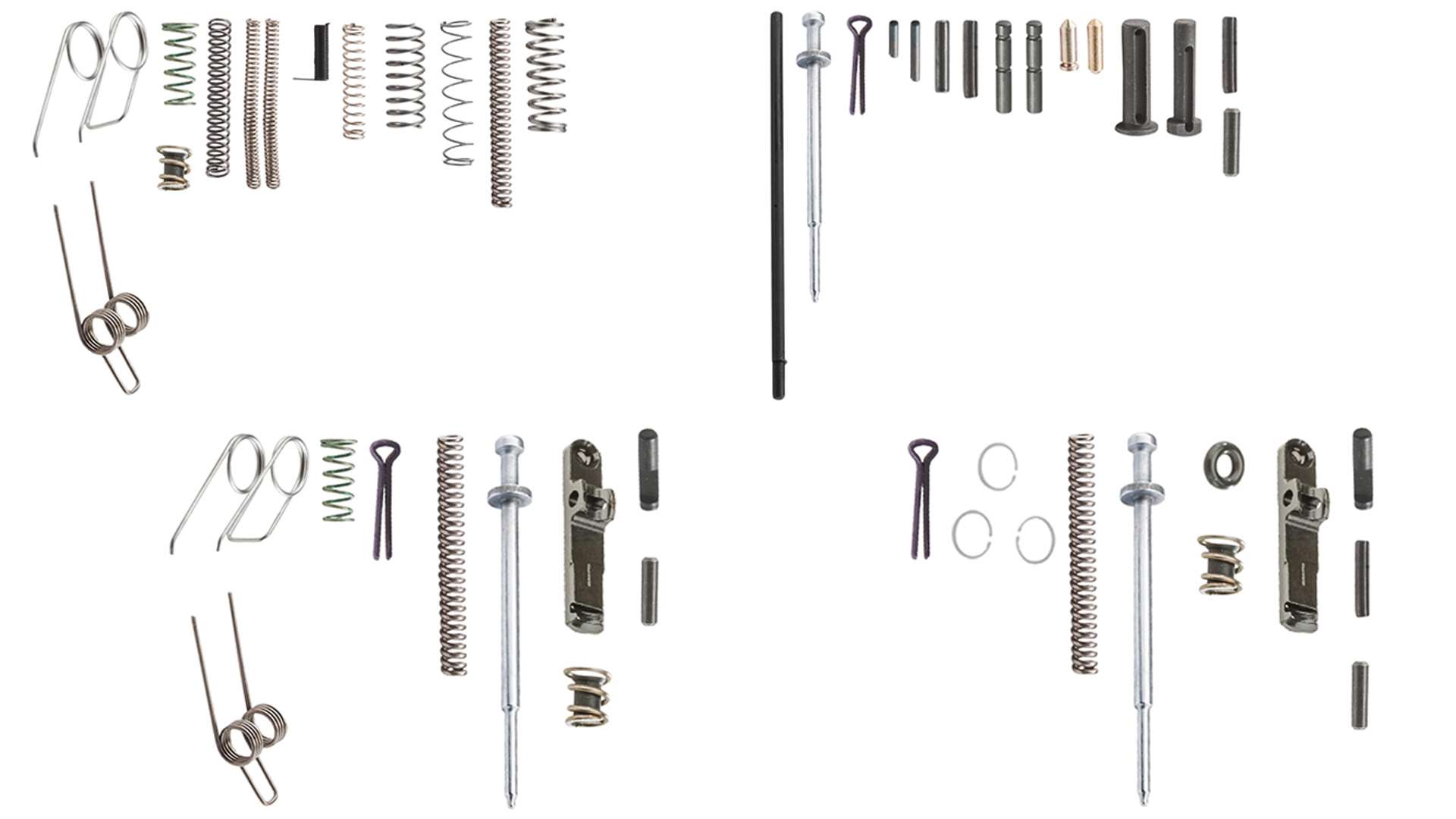 The AR-15 Pin Kit ($18.99) is comprised of the following rifle parts:
Rear Takedown Pin
Pivot Pin
Firing Pin
Firing Pin Retaining Pin
Hammer/Trigger Pin (two)
Takedown/Pivot Pin Detent (two)
Selector Detent
Gas Tube Roll Pin
Bolt Catch Roll Pin
Forward Assist Roll Pin
Extractor Pin
Ejector Pin
Ejection Port Cover Pin with C-Clip
Trigger Guard Roll Pin
As for the AR-15 Spring Kit ($8.99), it includes the following:
Ejection Port Spring
Hammer Spring
Trigger Spring
Forward Assist Spring
Magazine Catch Spring
Selector Spring
Disconnector Spring
Bolt Catch Spring
Extractor Spring
Detent Spring (two)
Buffer Retainer Spring
Charging Handle Spring
The AR-15 Bolt Repair Kit ($29.99) has a firing pin and firing pin retainer, plus:
Ejector
Ejector Spring
Ejector Pin
Extractor
Extractor Spring
Extractor Pin
Extractor O-ring
3-Pack Gas Rings
The AR-15 Field Repair Kit ($29.99) includes the most commonly replaced AR-15 parts, listed below:
Ejector
Ejector Spring
Extractor
Extractor Spring
Extractor Pin
Trigger Spring
Hammer Spring
Disconnector Spring
Firing Pin
Firing Pin Retainer
Parts are made in the United States. Learn more at luth-ar.com.