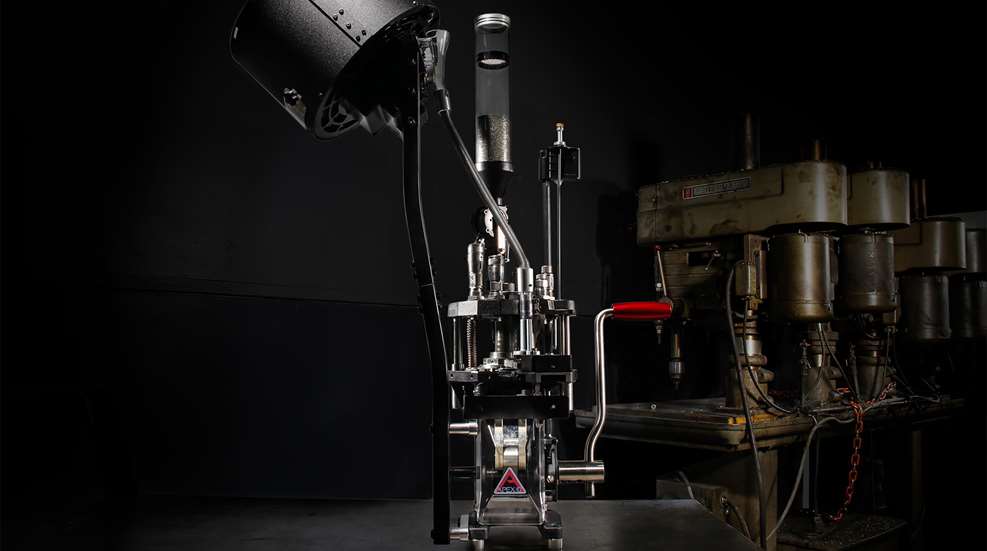 The new Apex 10 from Mark 7 is a 10-station progressive press that Lyman's engineering team has been working on since 2019. Regarding the Apex 10 ($2,994.95), the company says it has "produced a new progressive press that is the top of its class."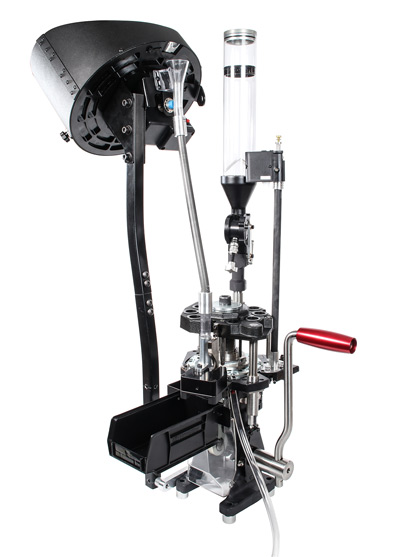 This press will replace the Mark 7 Evolution as the 10-station, manual progressive press in the Mark 7 line of products. While the Apex 10 comes standard as a manual progressive press, it is fully compatible with the Mark 7 Autodrive, Mark 7 Primer Xpress and all Mark 7 Sensors to automate the loading process.
Features for the Apex 10 include the new Mark 7 11-inch Case Feeder with variable speed adjustments, a reverse setting, transparent trap door for easy case removal and viewing, all-metal construction and case sensor technology activation. The new Shuttle Disk Priming System is designed to perform consistently at high speeds. Plus, there is a 10-station toolhead which is designed to reduce flex under pressure. The 10-station toolhead provides versatility to accomodate all of your reloading and case processing needs.
Since purchasing Mark 7 in 2019, Lyman Products has continued the company tradition of creating high performance reloading equipment. The combination of Mark 7's innovation and Lyman Products' in-house engineering and manufacturing capabilities was certain to produce advancements in the reloading world such as the new Apex 10.
As of this article's publication date, the Lyman Products website states the new Apex 10 will begin shipping in April. Learn more at lymanproducts.com.
---
Read more: 
Top USPSA Production Handguns In 2020